In 1985 the City of Duncan began the City of Totems project under Mayor Douglas Barker (1919-2003) as a way of attracting visitors to Duncan.
The project involved the commissioning and acquisition of totem poles for display on downtown streets.
Here's a link to a City Of Duncan map of the downtown Duncan totem poles (Note PDF). Here is a City of Duncan link explaining the City of Totems program (Note-PDF)
The City of Duncan's totem pole collection is displayed on various streets in downtown Duncan and at selected sites outside the downtown core. For those wanting to see Duncan's Totem Poles, we have included separate pages for Totem Poles in Downtown Duncan and Totem Poles Outside Downtown Duncan.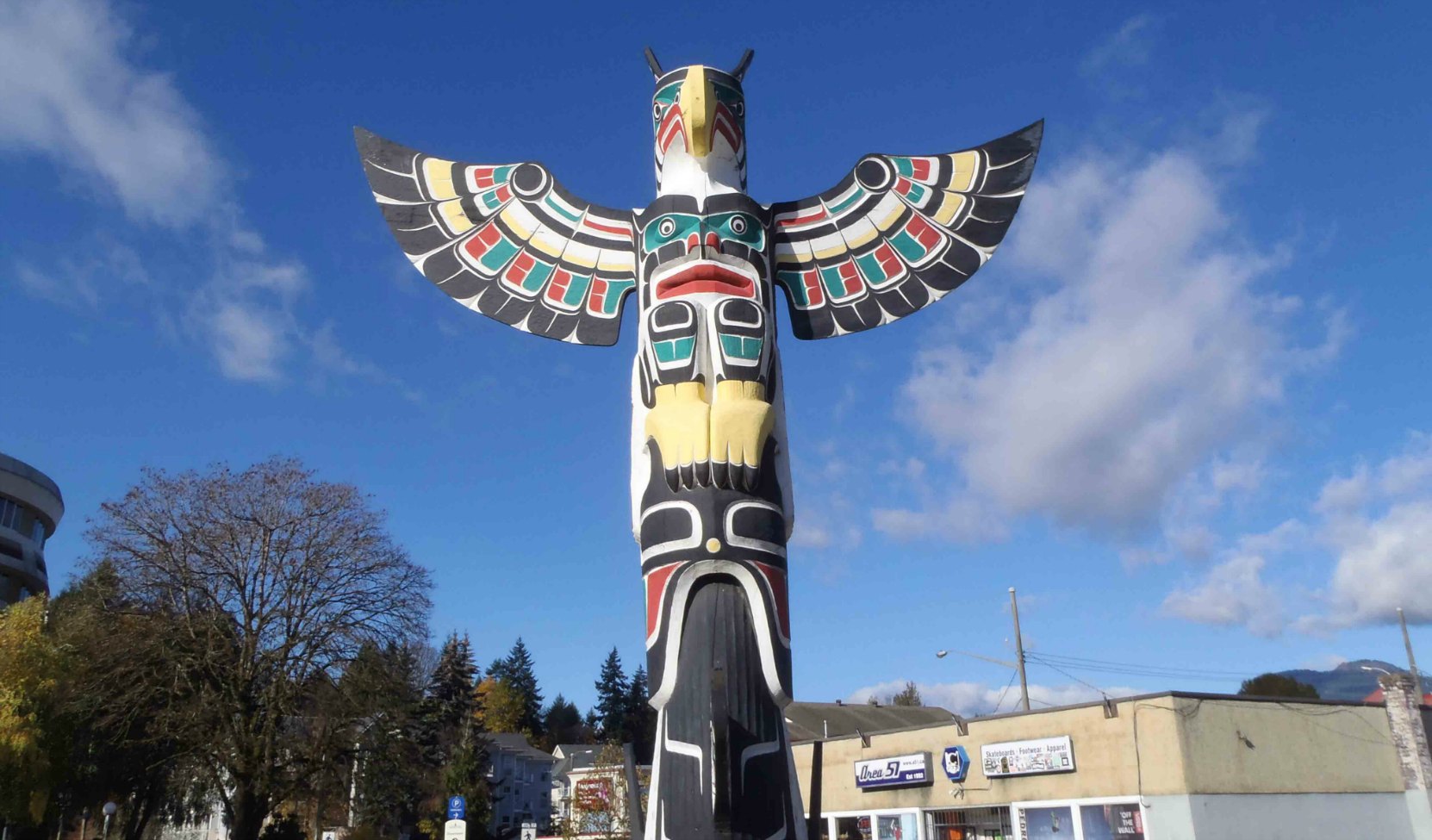 Here's a list of the Duncan's downtown totem poles, by street (note: streets listed alphabetically):
The Family (Jubilee Street at Kenneth Street. Carver: Francis Horne, Sr.)
Lois Lane (off Canada Avenue)
Eagle Pole (Lois Lane, just off Canada Avenue. Carver: Francis Horne, Sr.)
Also see Totem Poles Outside Downtown Duncan for more information on the City of Duncan totem pole collection.
Would you like to leave a comment or question about anything on this page?