The Feast pole was carved in 1987 by Doug LaFortune. It stands 3.6m (11'8″) in height and is displayed in a group of four poles (the other three are: Transformation, Raven's Gift and Pole of Wealth) on Canada Avenue between Station Street and Kenneth Street.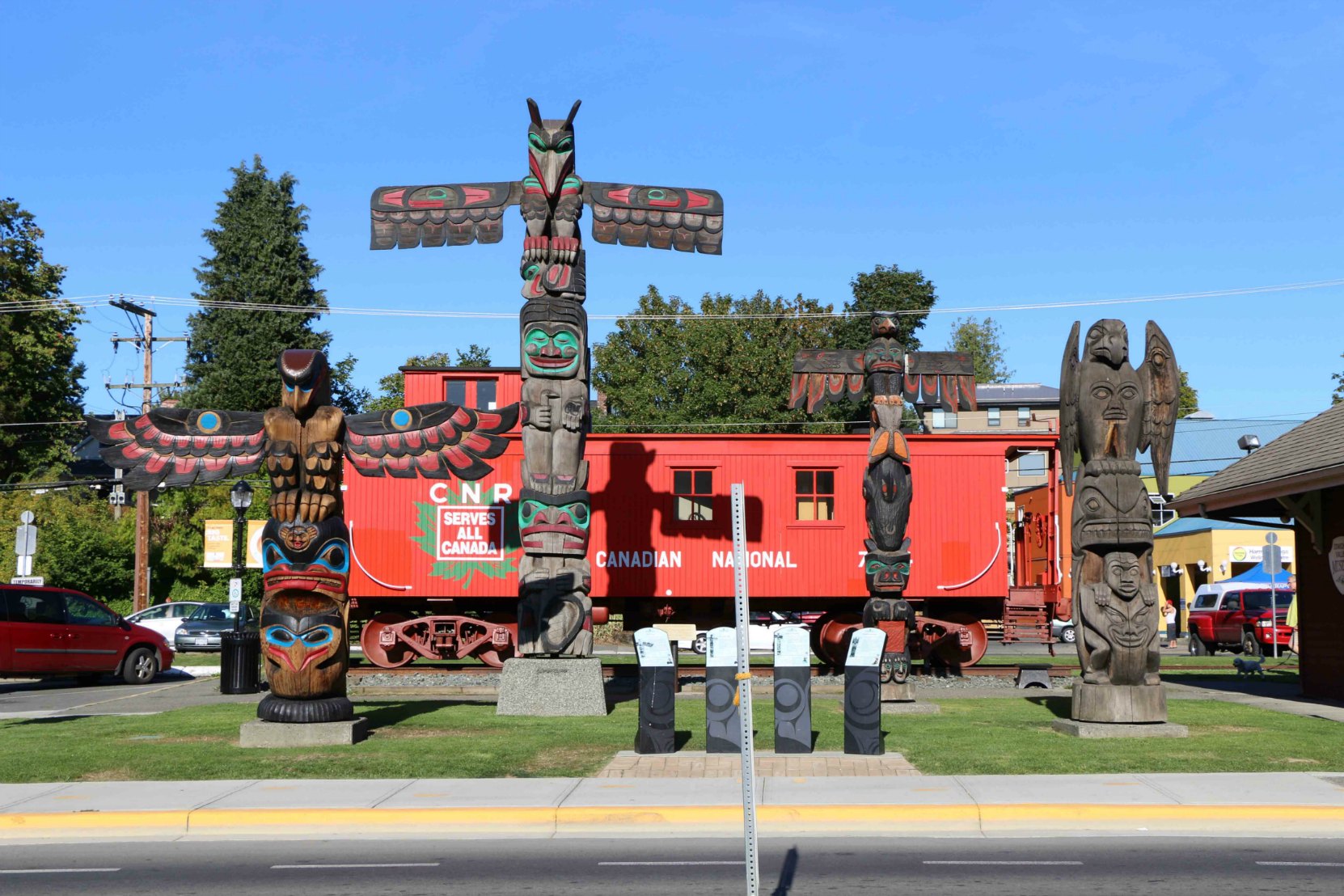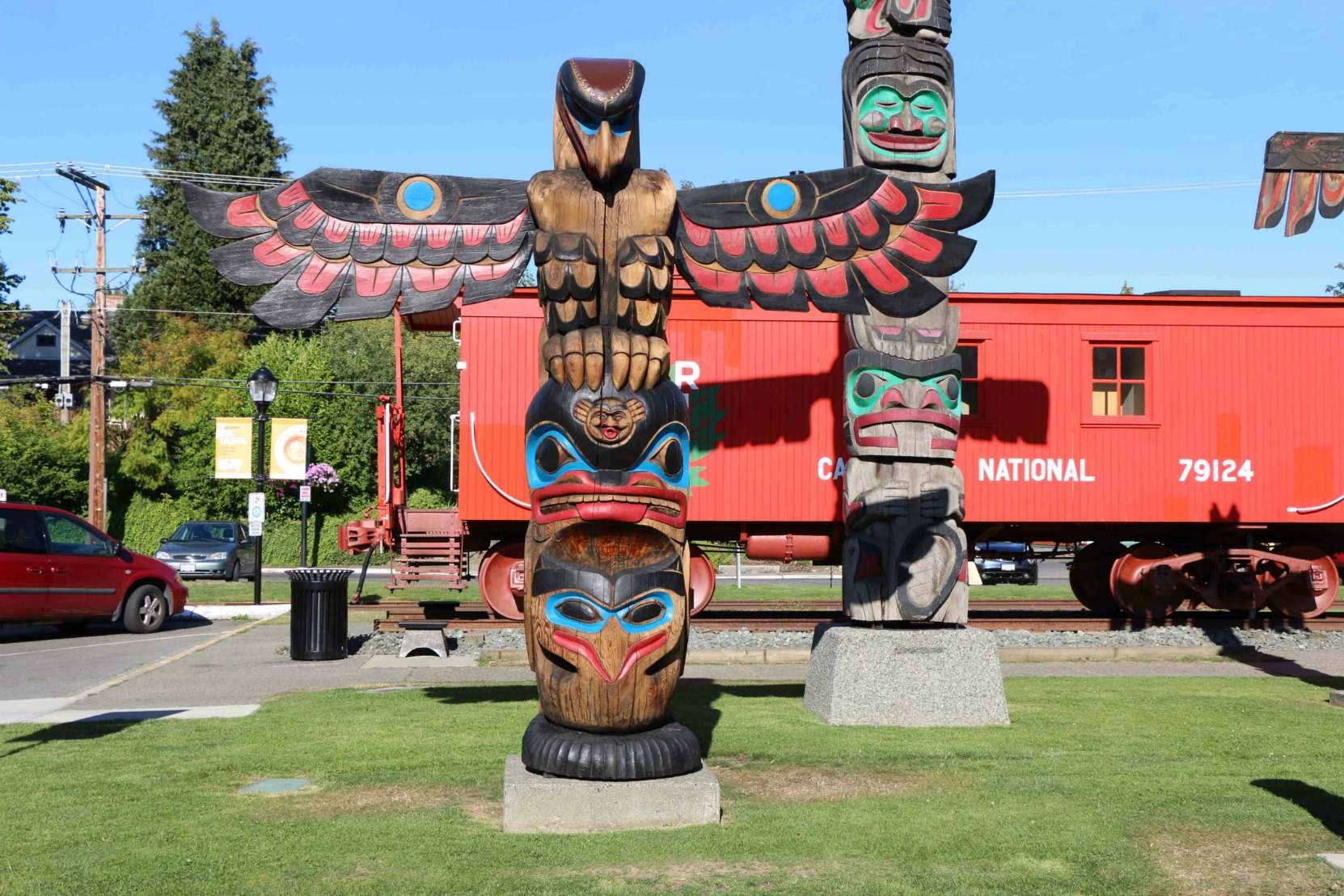 Carver Doug LaFortune describes the Feast as being based on a local Quw'utsun' legend:
"The Quw'utsun' people called upon the Tzinquaw (Thunderbird) to help them. The Killer Whale was eating all the salmon in Cowichan Bay and the salmon were not getting up the river. Tzinquaw helped by taking the Killer Whale out of the bay and putting it on top of Mount Tzouhalem, the mountain beside the bay, where Tzinquaw ate him.
The Spirit-Helper face in the Killer Whale represents the blowhole of the whale. The face in the fluke of the Whale represents a [second] Spirit-Helper….
The story was the Thunderbird, but I made the figure into an Eagle. I wanted to show the power of it so I did the legs muscular and strong.."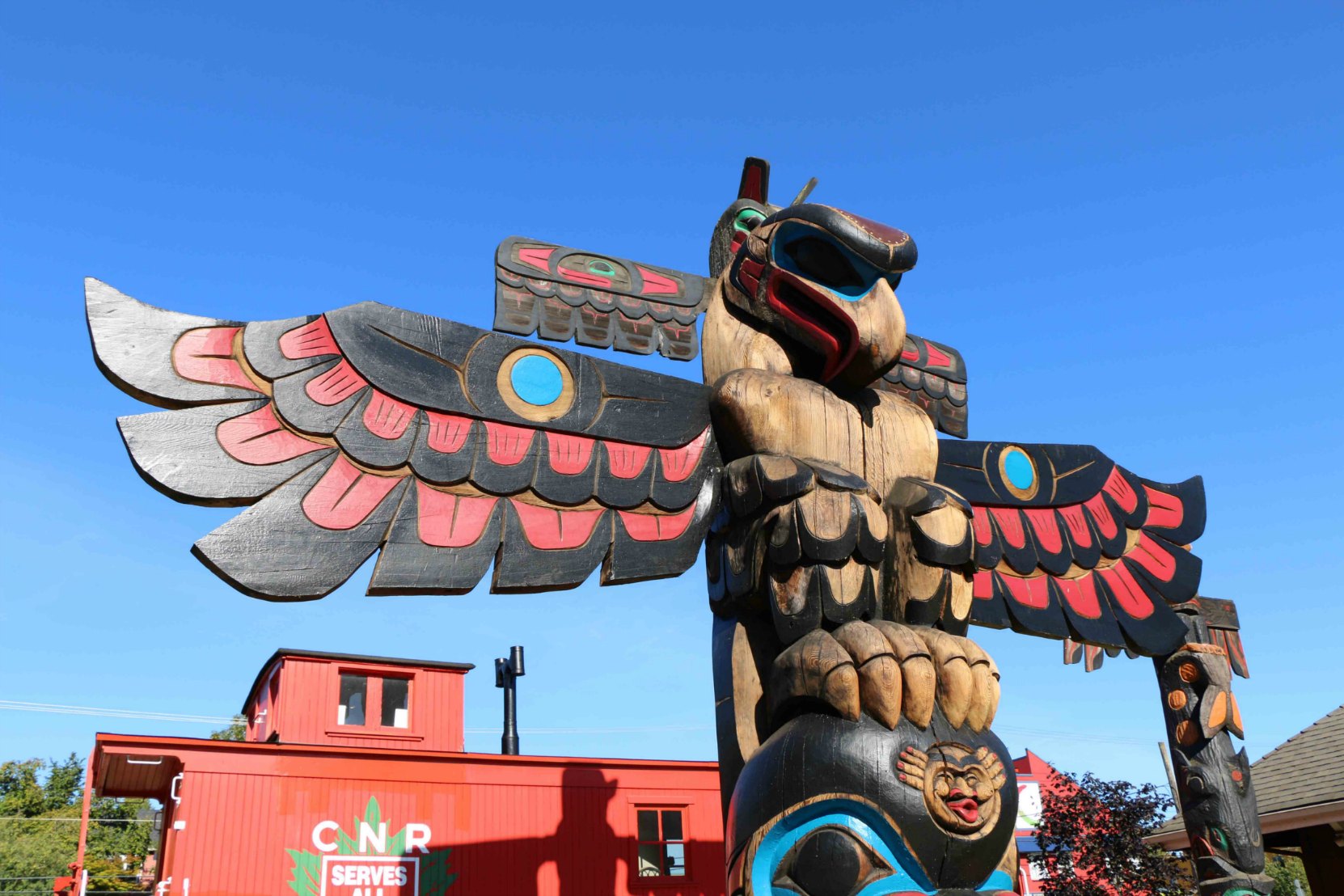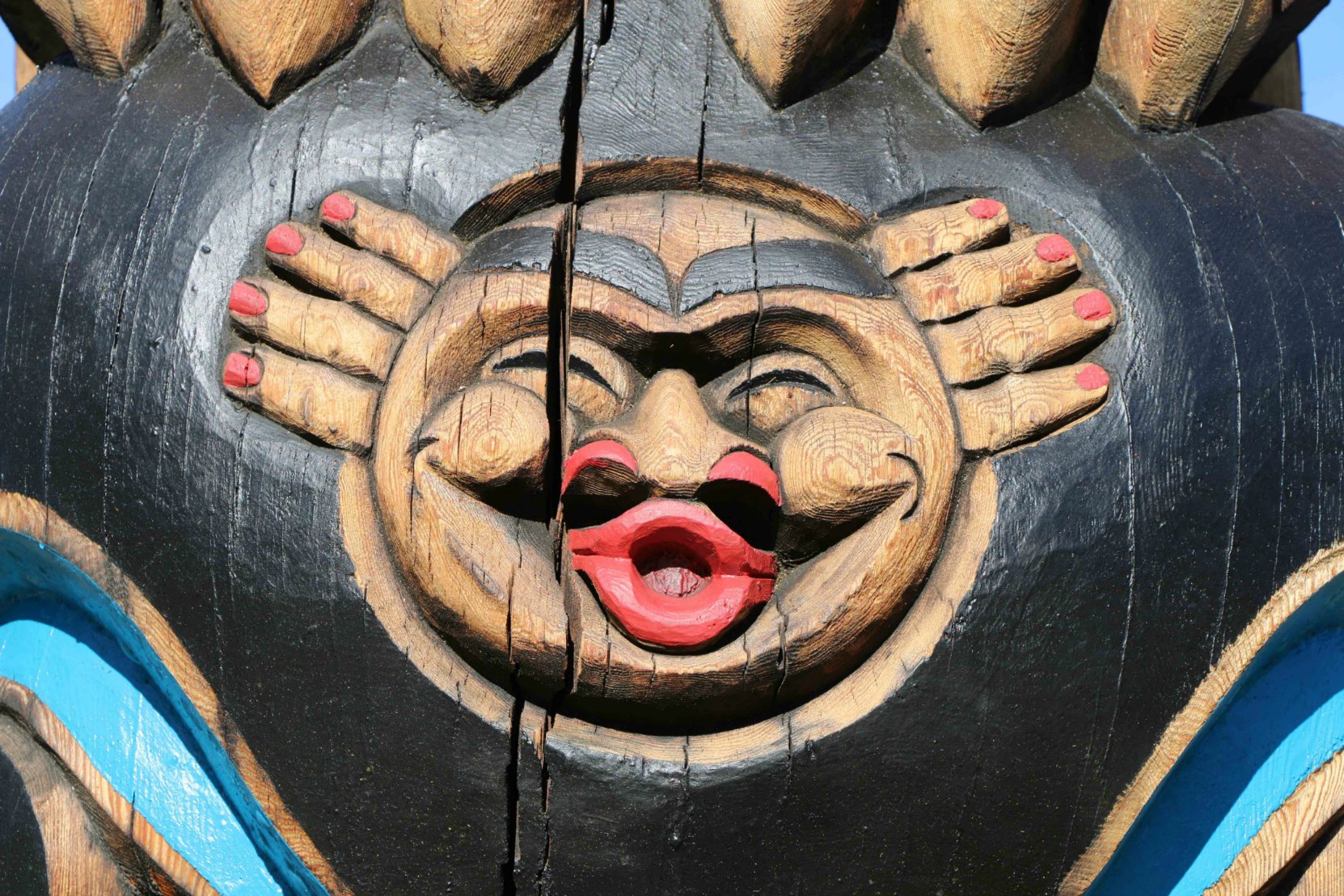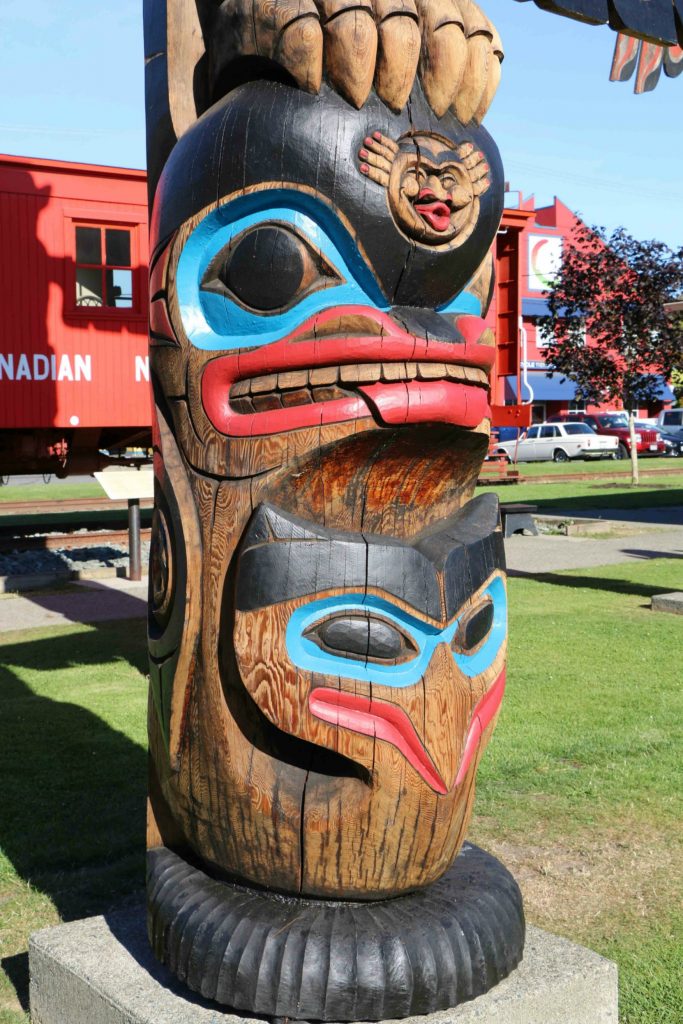 Here are some photos of The Feast is undergoing restoration before being returned to public display in July 2016.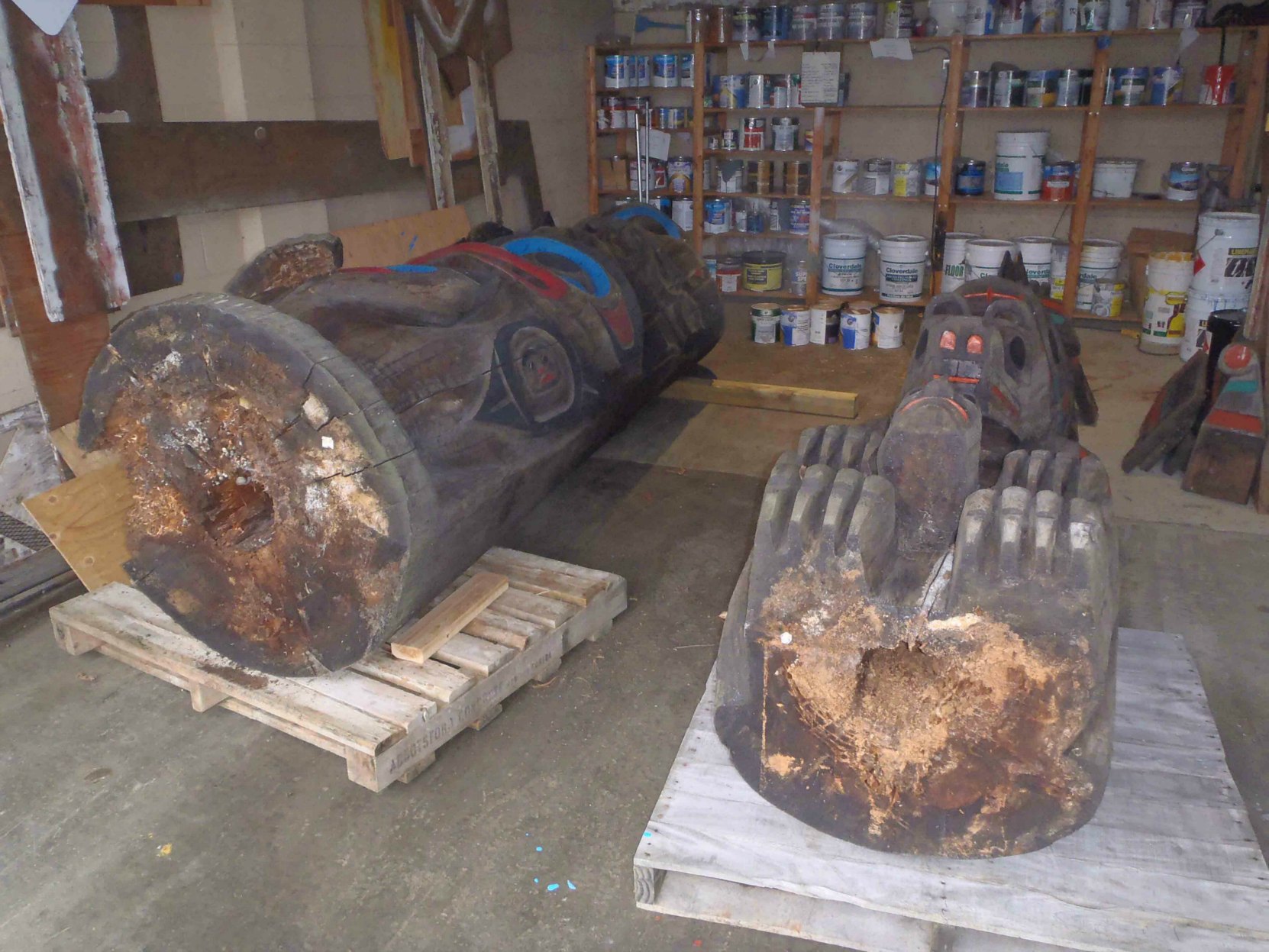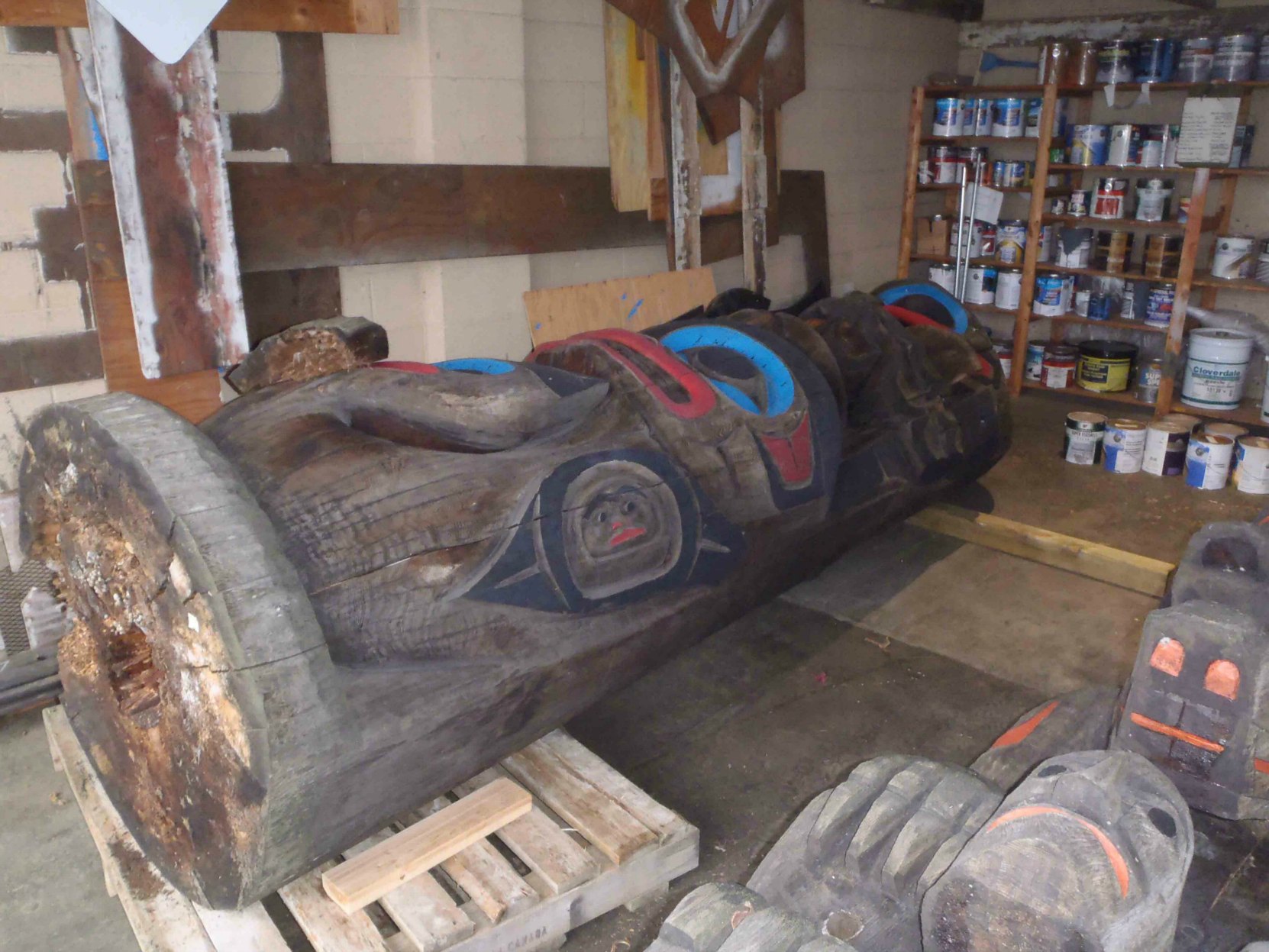 One of the issues being dealt with during maintenance is some rot and other damage on the base of the totem pole.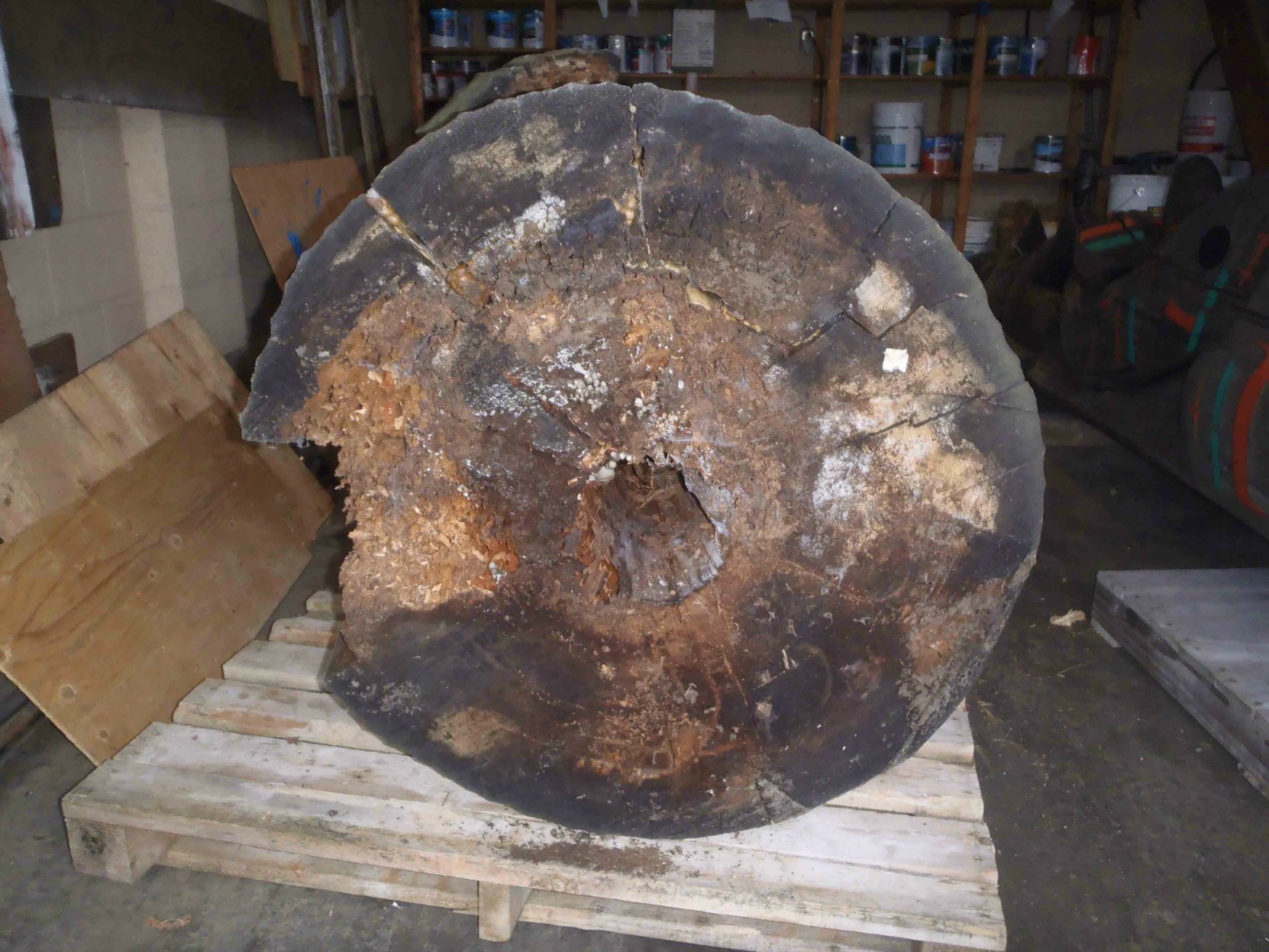 The Feast depicts four figures: The Bald Eagle, the Killer Whale and the Spirit Helpers.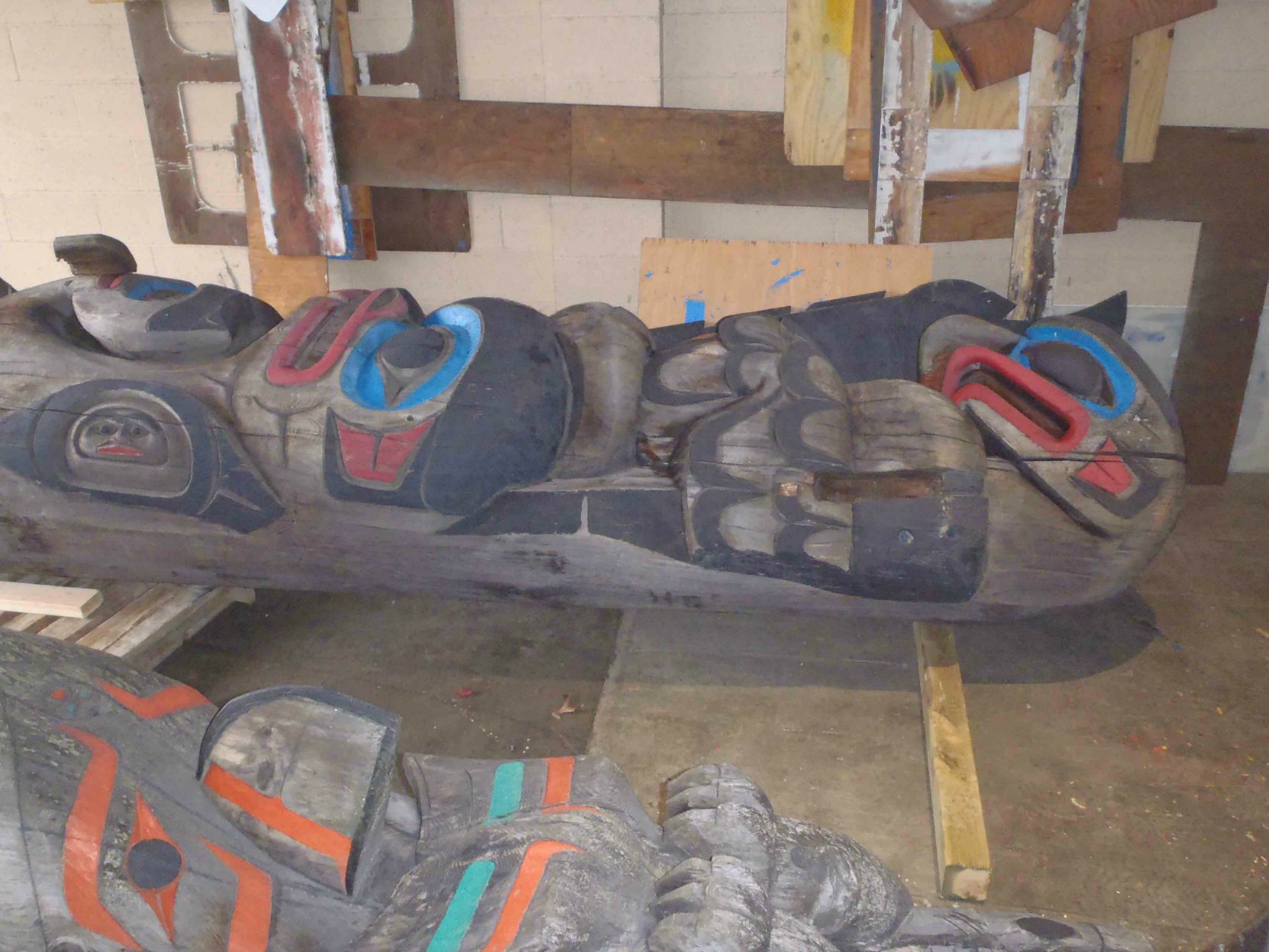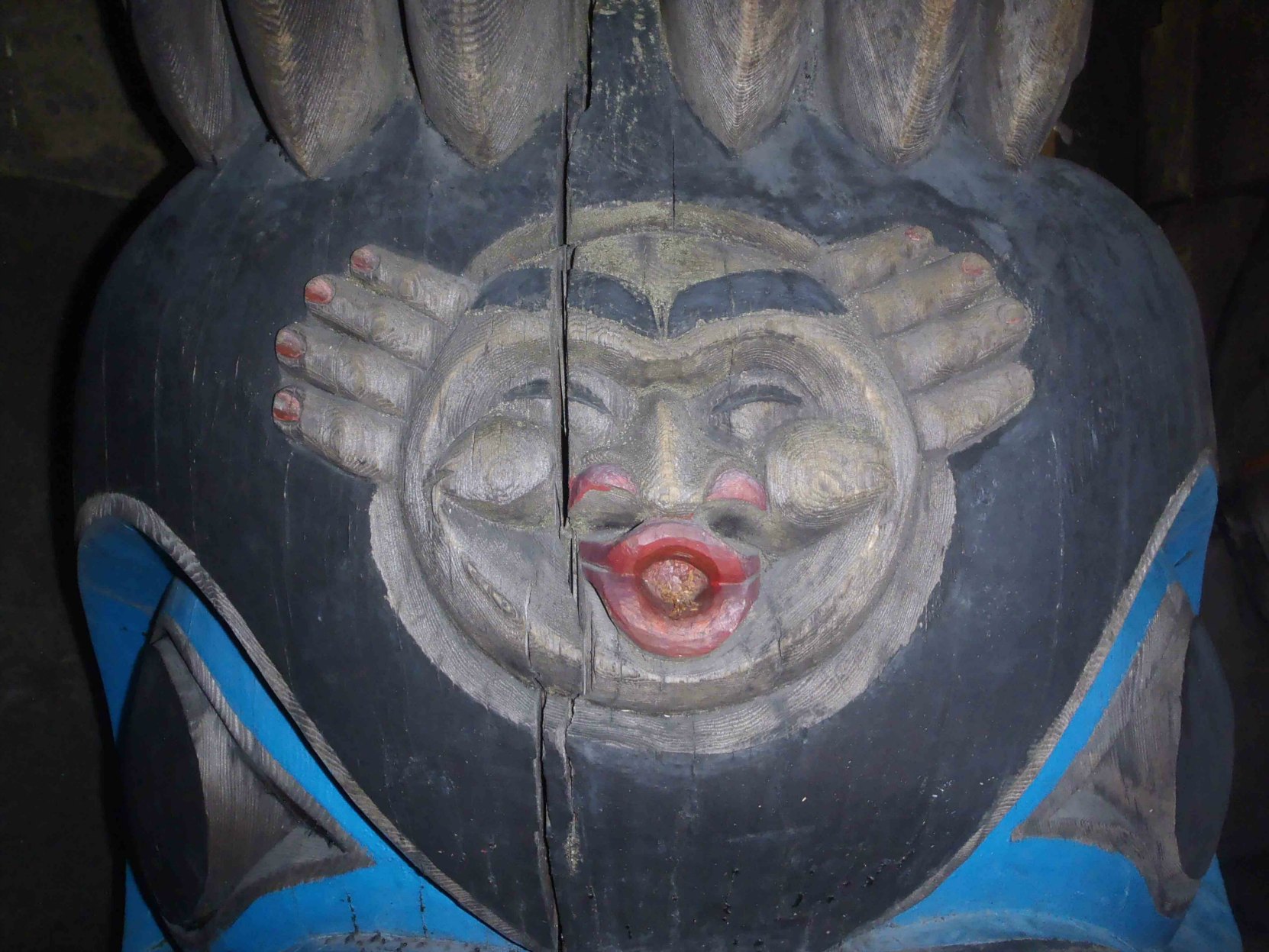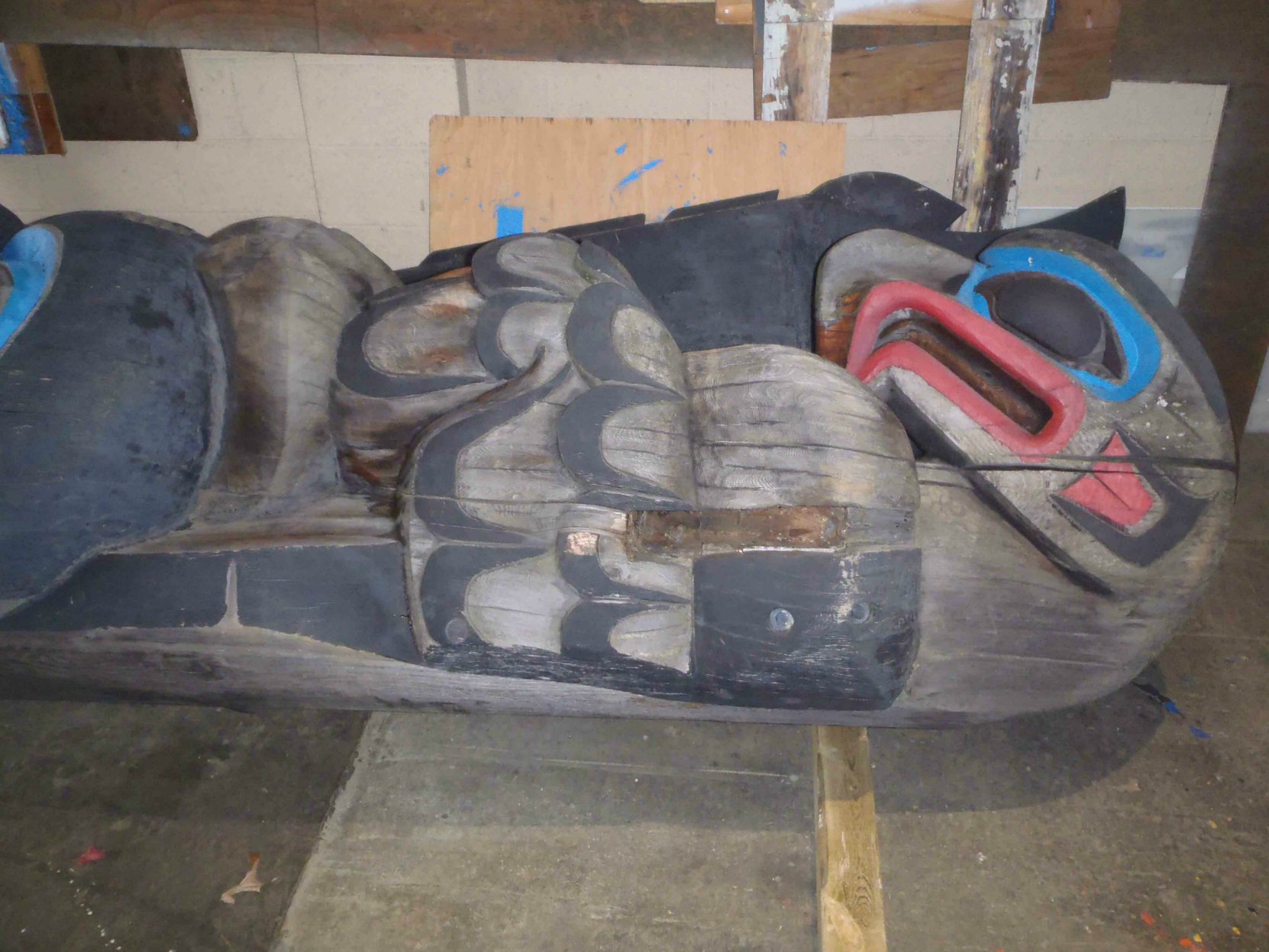 Would you like to leave a comment or question about anything on this page?