Historic Duncan Advertisements
Historic advertisements offer some excellent information on local history so, for those interested in the history of Duncan and the Cowichan Valley, we have started posting a series on Historic Duncan Advertisements.
Here are links to the Historic Duncan Advertisements we have put on the website so far. We will be posting many more in future.
Automobiles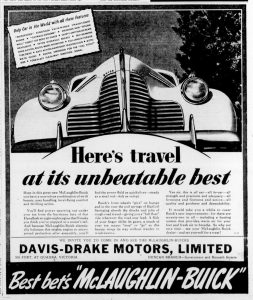 Businesses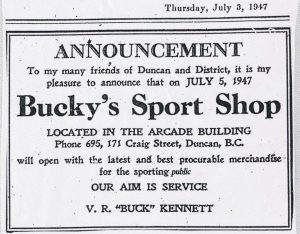 1947 Advertisement for the Opening of Bucky's Sport Shop
Movies & Theater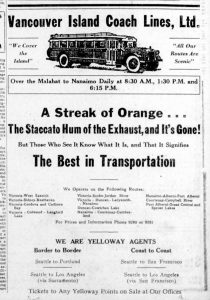 1930 Advertisement for Vancouver Island Coach Lines
Click here for more Historic Transportation Advertisements
Would you like to leave a comment or question about anything on this page?