Raven's Gift is one of a group of four totem poles on Canada Avenue between Station Street and Kenneth Street. It was carved in 1989 by Doug LaFortune and stands 6.4m (20′ 10″).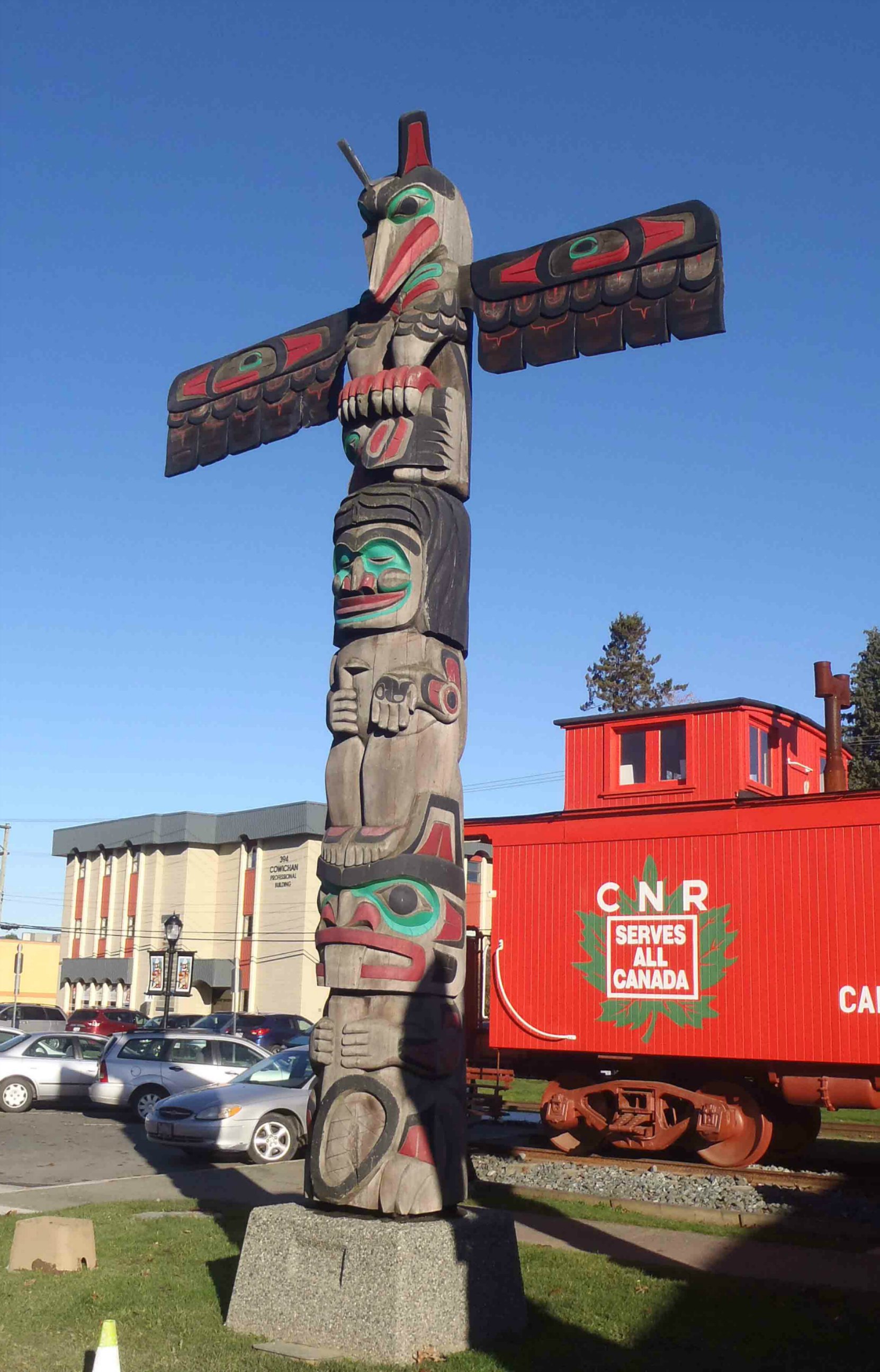 Raven's Gift is comprised of three figures: the Raven (top), Man (middle) and the Beaver (bottom). Carver Doug LaFortune explains the meaning of this pole as:
"…..the Man in the middle with the adze in his hand was a carver. He's holding the adze [and] he is saying, "Here's my gift to you."
The Chief commissioned this pole and the Raven brought the carved pole to another village that was near the river….the Beaver helped provide the log….."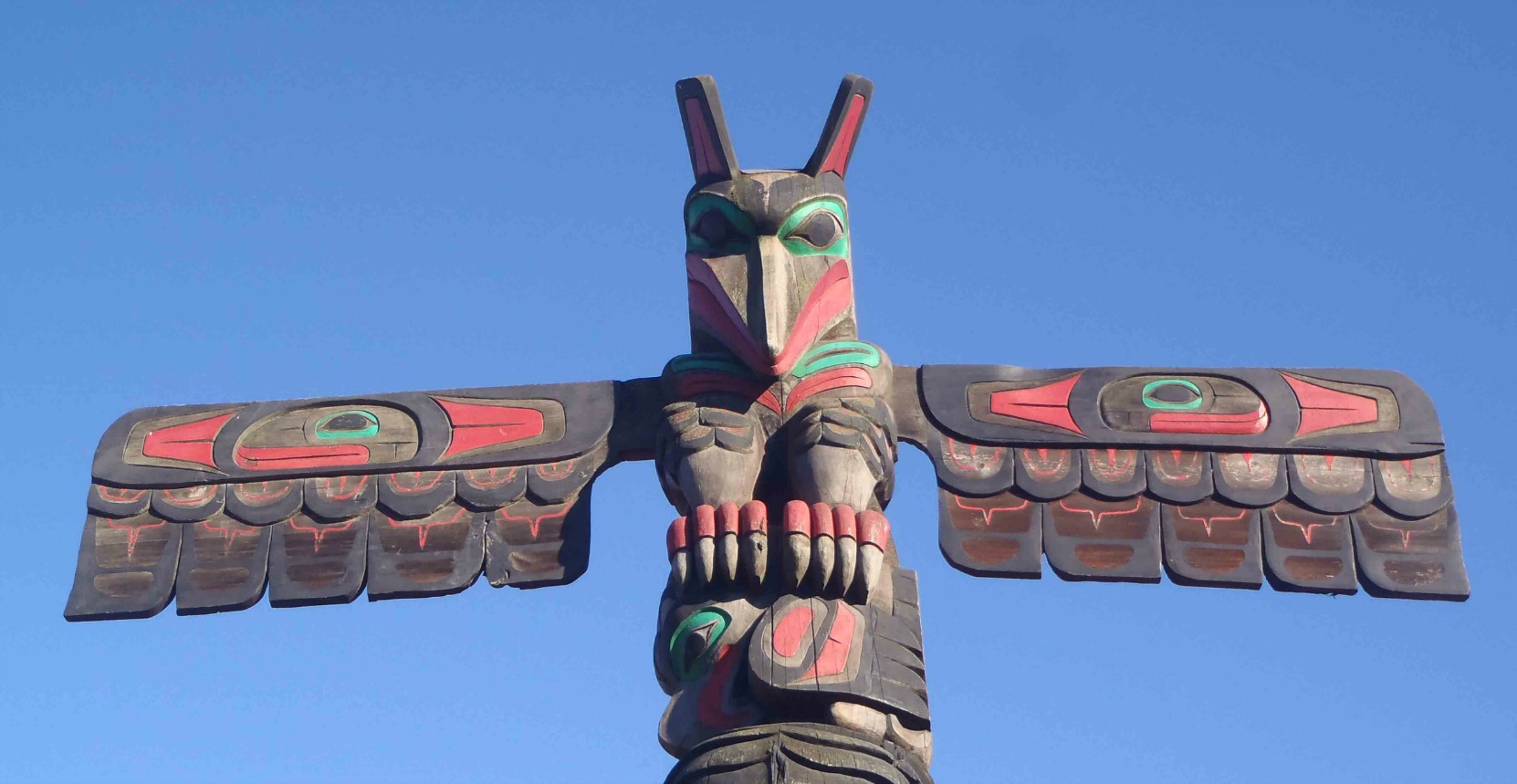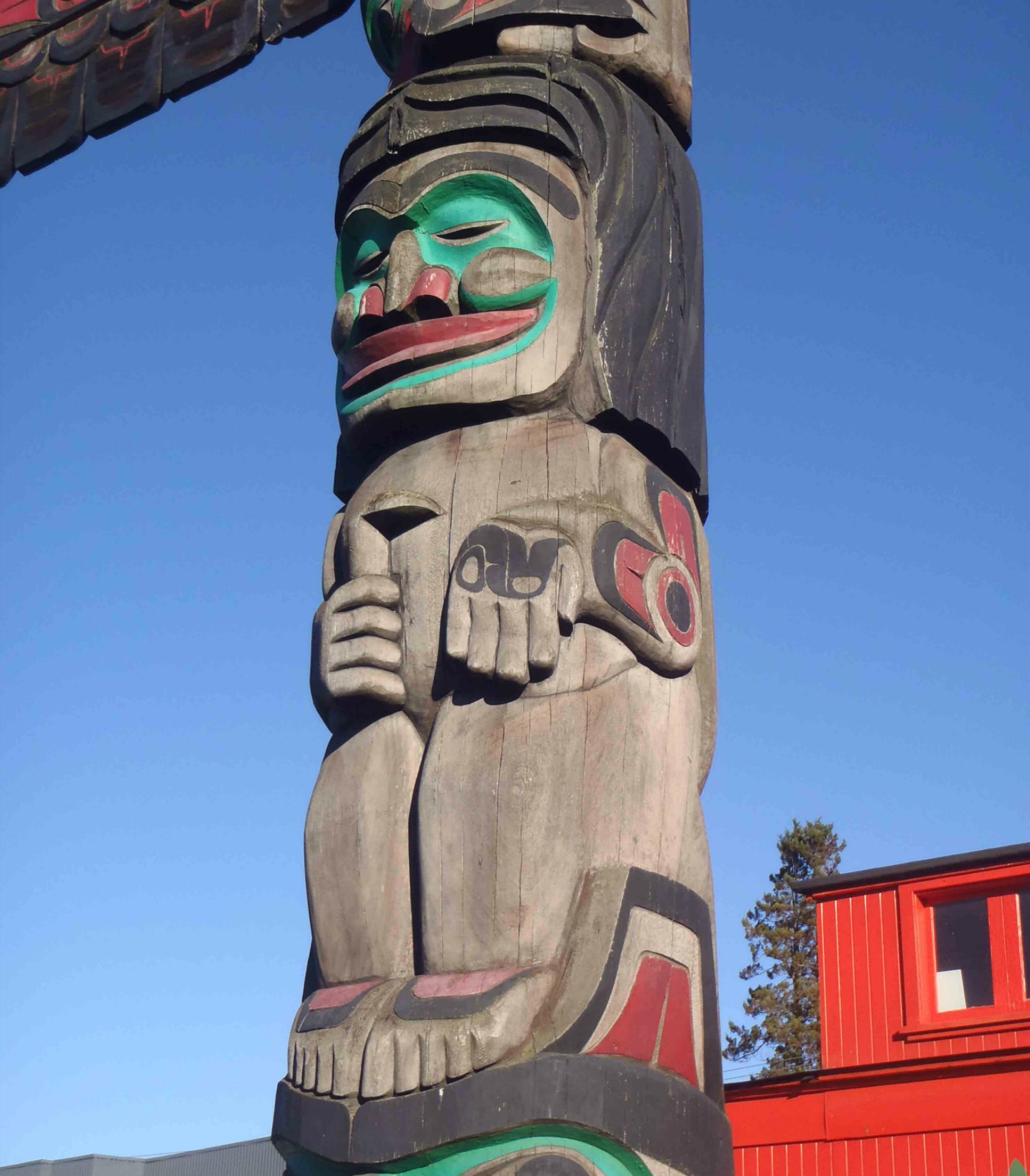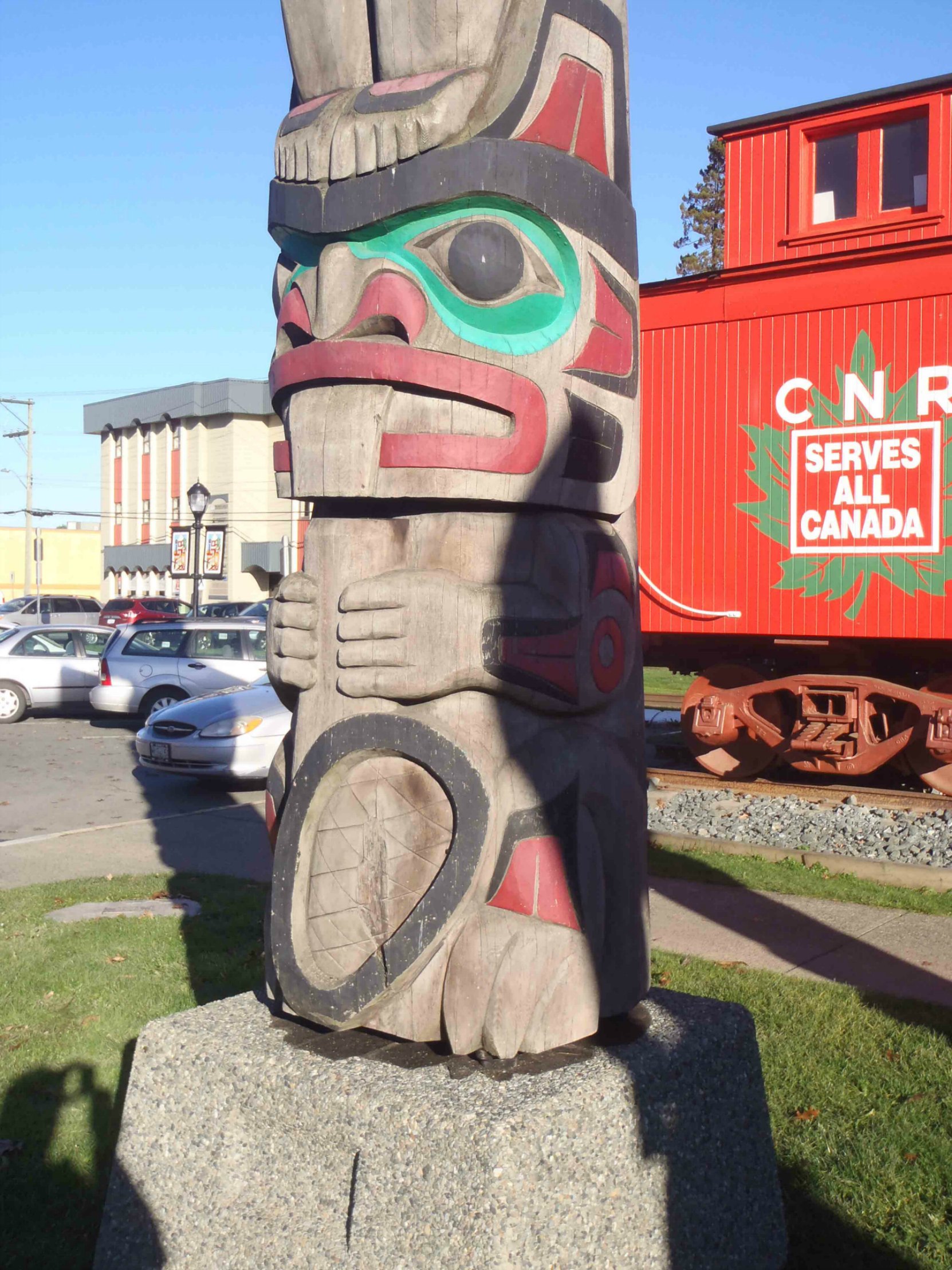 Would you like to leave a comment or question about anything on this page?