Cedar Man was carved in 1988 by Richard Hunt. It stands 7.6m high (24'11") and is the world's widest totem pole, with a diameter 1.8 m [5'11"] . It is located on Government Street near Jubilee Street
The original tree was over 750 years old when forestry company MacMillan Bloedel donated it to the City of Duncan. The indent on the back indicates that planks were removed to make First Nations houses.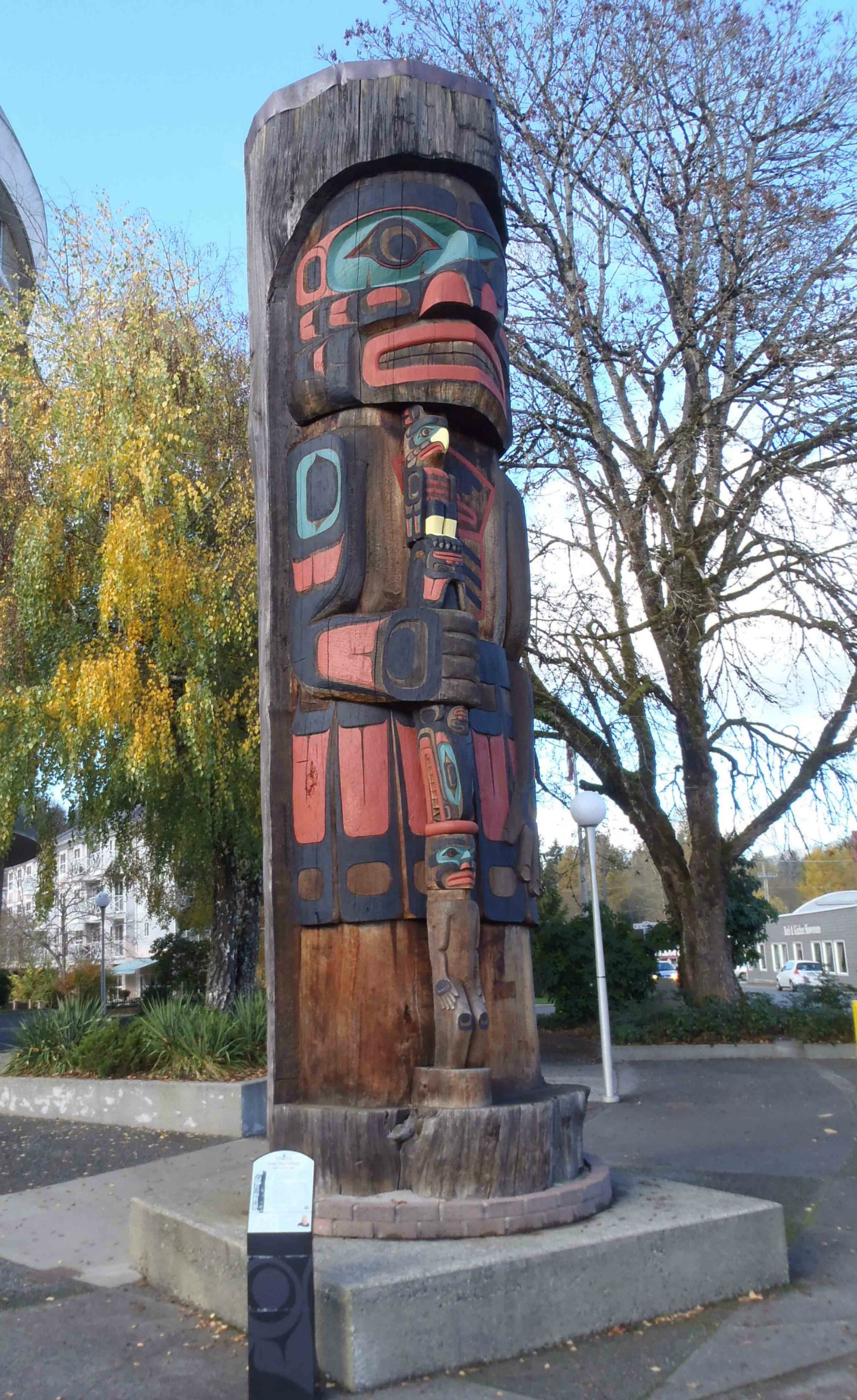 Carver Richard Hunt described the meaning of this pole as:
"The design came from a Hunt family pole that honoured Mungo Martin, a Kwagu'l master carver. The top of the log was left natural so people could see the size of the log and it forms the hairline for the Cedar Man. On the chest there is a Copper (shield), which represents wealth in Kwagu'l families. The skirt represents the traditionally worn cedar-bark skirt. On the talking stick, the representations are all family crests: the top is the Kulus (Baby Thunderbird) which represents Richard dancing the tamed Hamatsa; the Killer Whale in the middle represents spirits of our Great Chiefs; and the man on the bottom represents a Kwagu'l family member."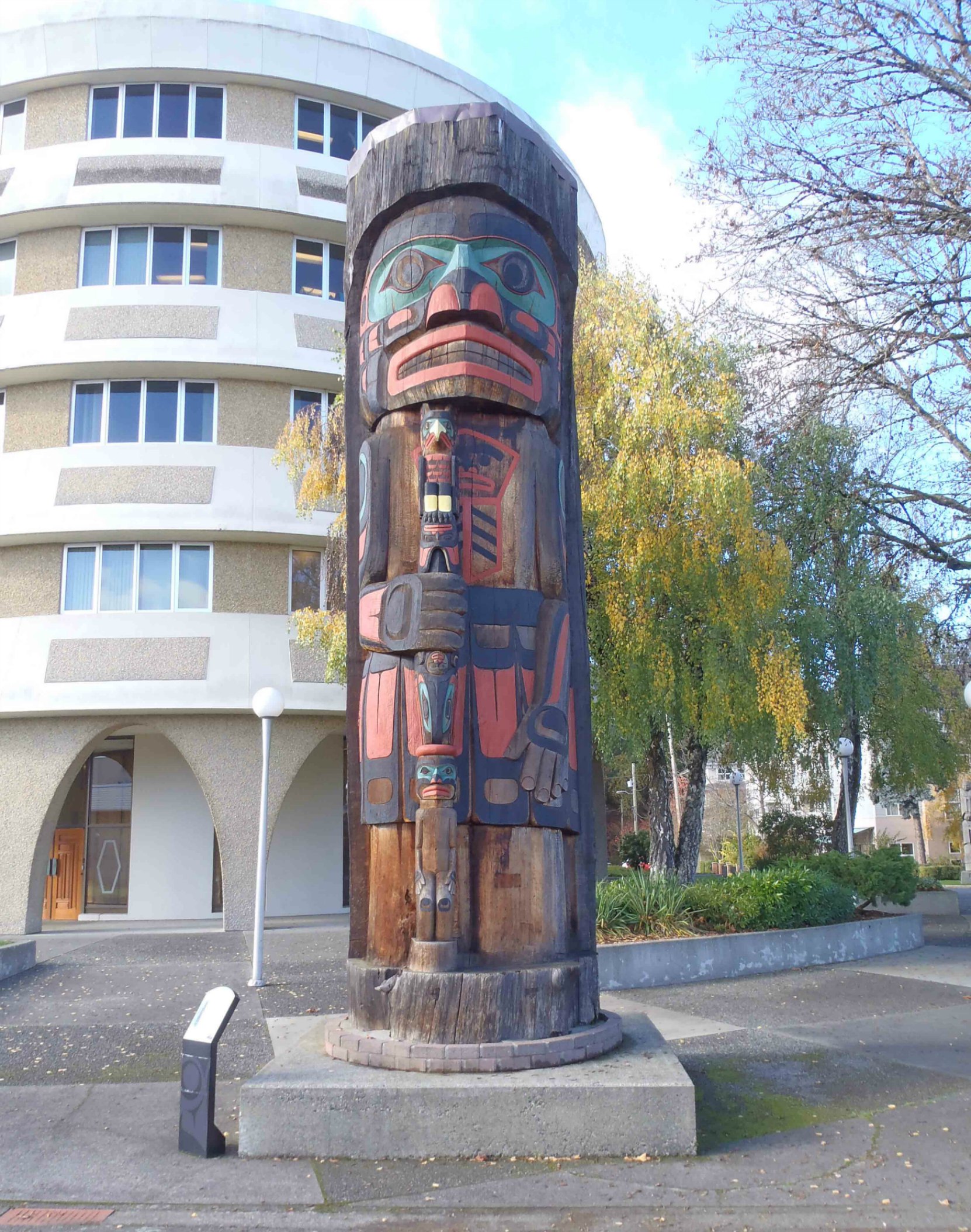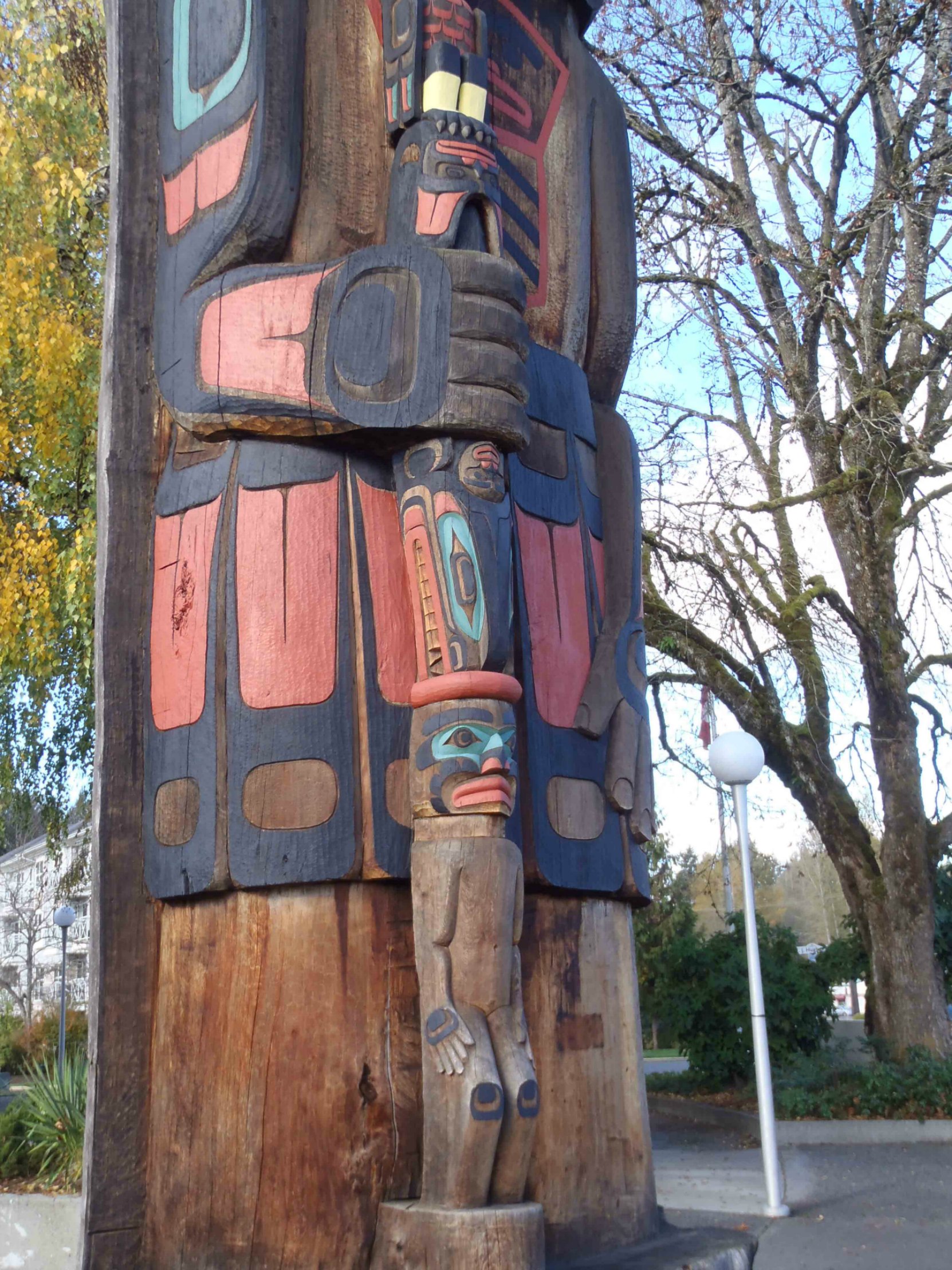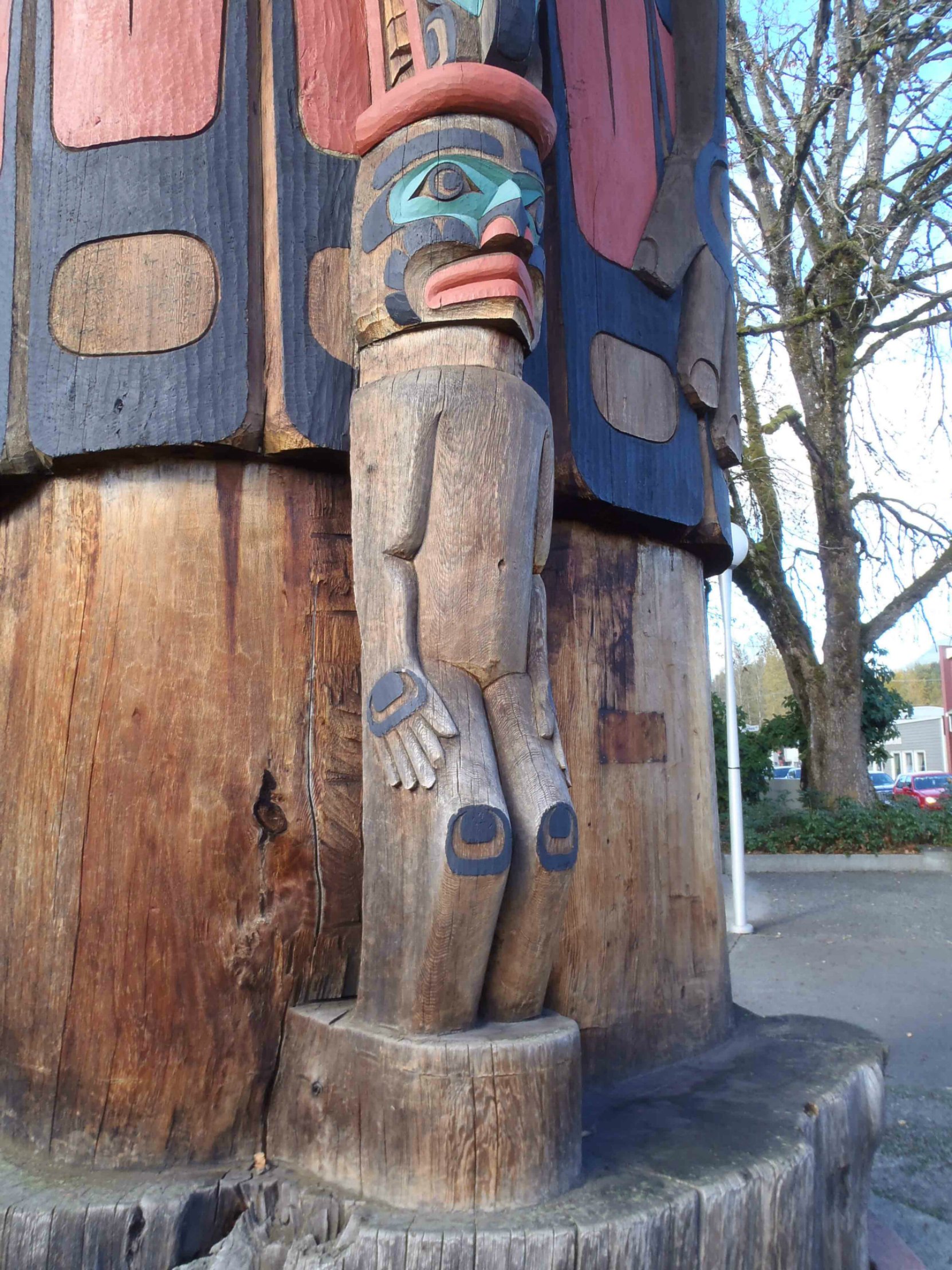 The man figure on the pole represents a Kwagu'l family member.