The Wind Spirit totem pole was carved in 1986 by Doug LaFortune. It stands 3.8m (12'4.5″) in height and is displayed outside 48 Station Street, between Canada Avenue and Craig Street.
It depicts three figures: the Thunderbird, the Bear and the Halibut.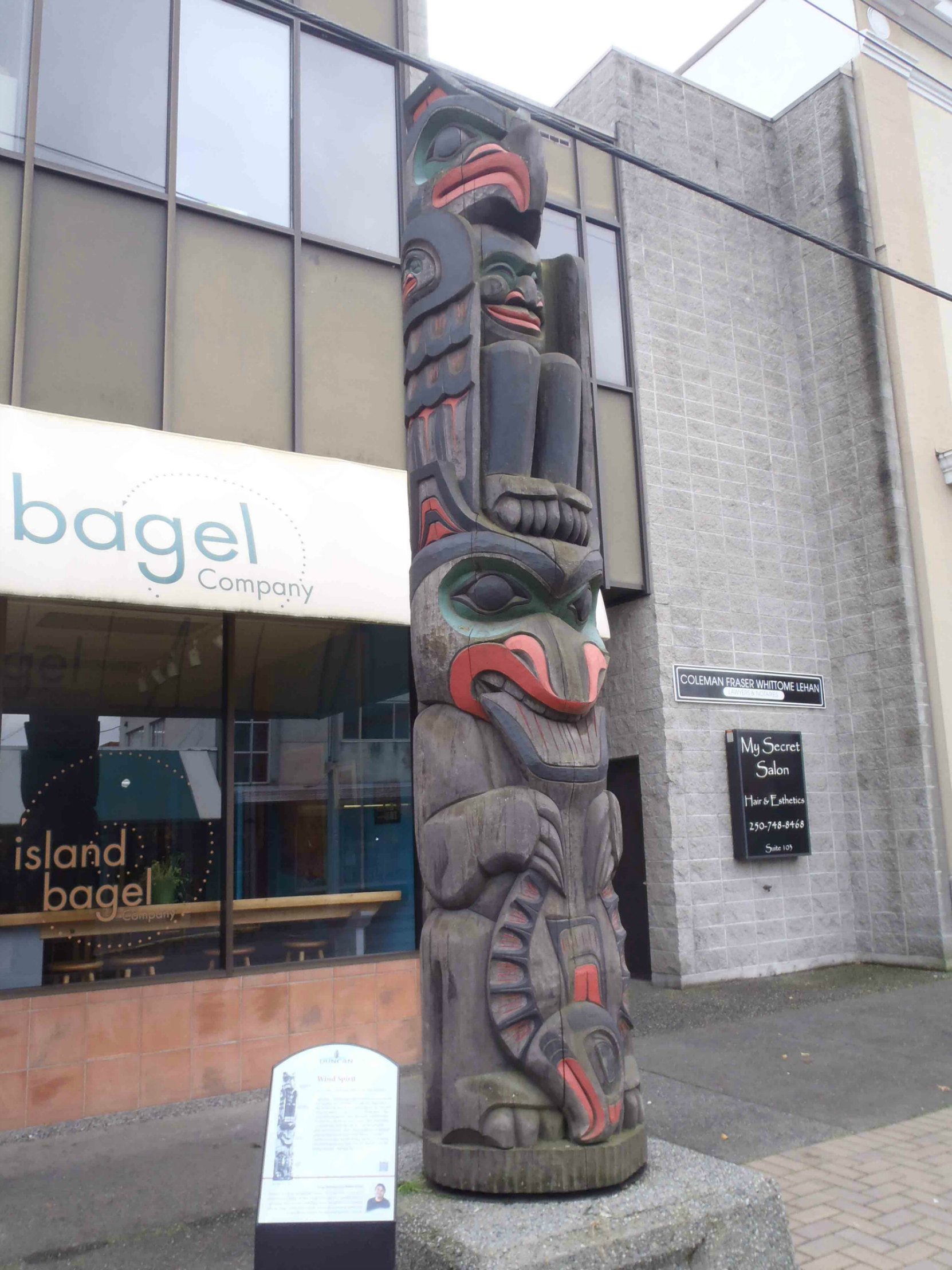 This was the first totem pole Doug LaFortune carved for the City of Duncan collection. He describes Wind Spirit's meaning as:
"I was doing a lot of hunting in the mountains and waters around the Cowichan Valley and these are things I like: Eagles, Bears and Halibut…..I like the power of the Thunderbird and wanted to show the powerful beak and claws. The Bear has to do with my son; his name is Bear. The Halibut is a creature that I really like and liked in other totem poles. At this time in my career I was emulating work that a lot of artists had done and chose to do these figures as I thought I could do it and express my own feelings. You put a lot of feeling into these things because it takes three, four months of your life."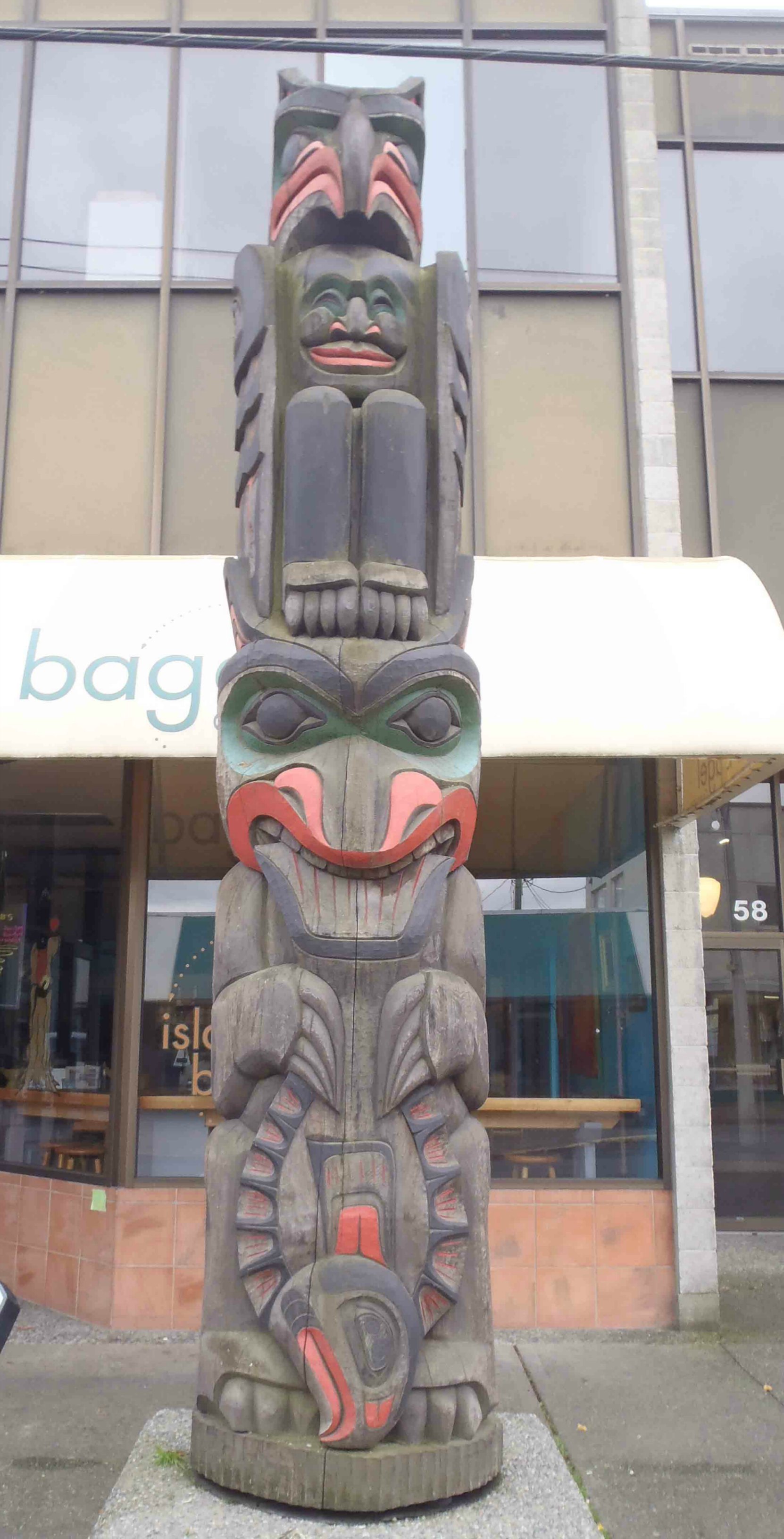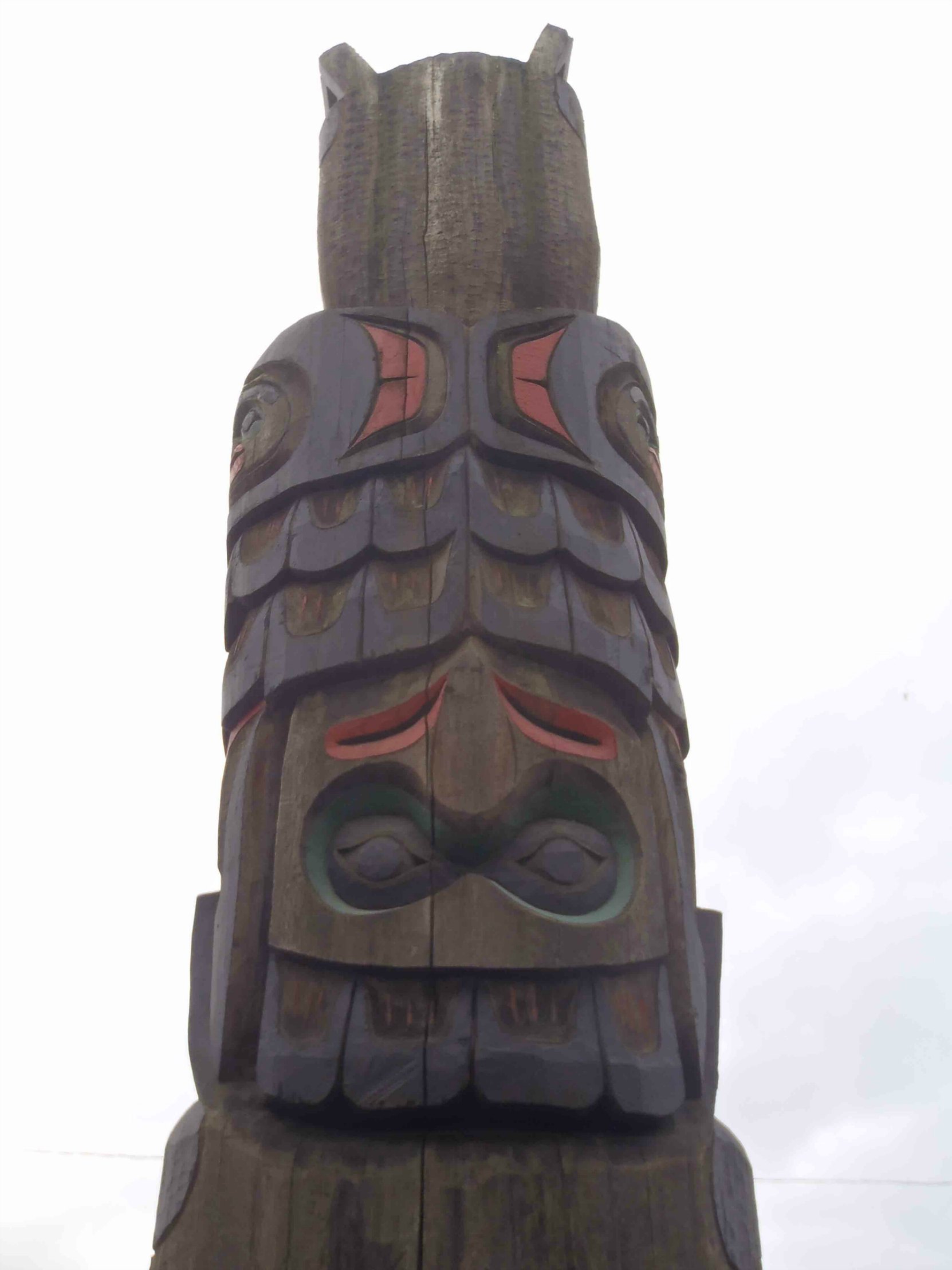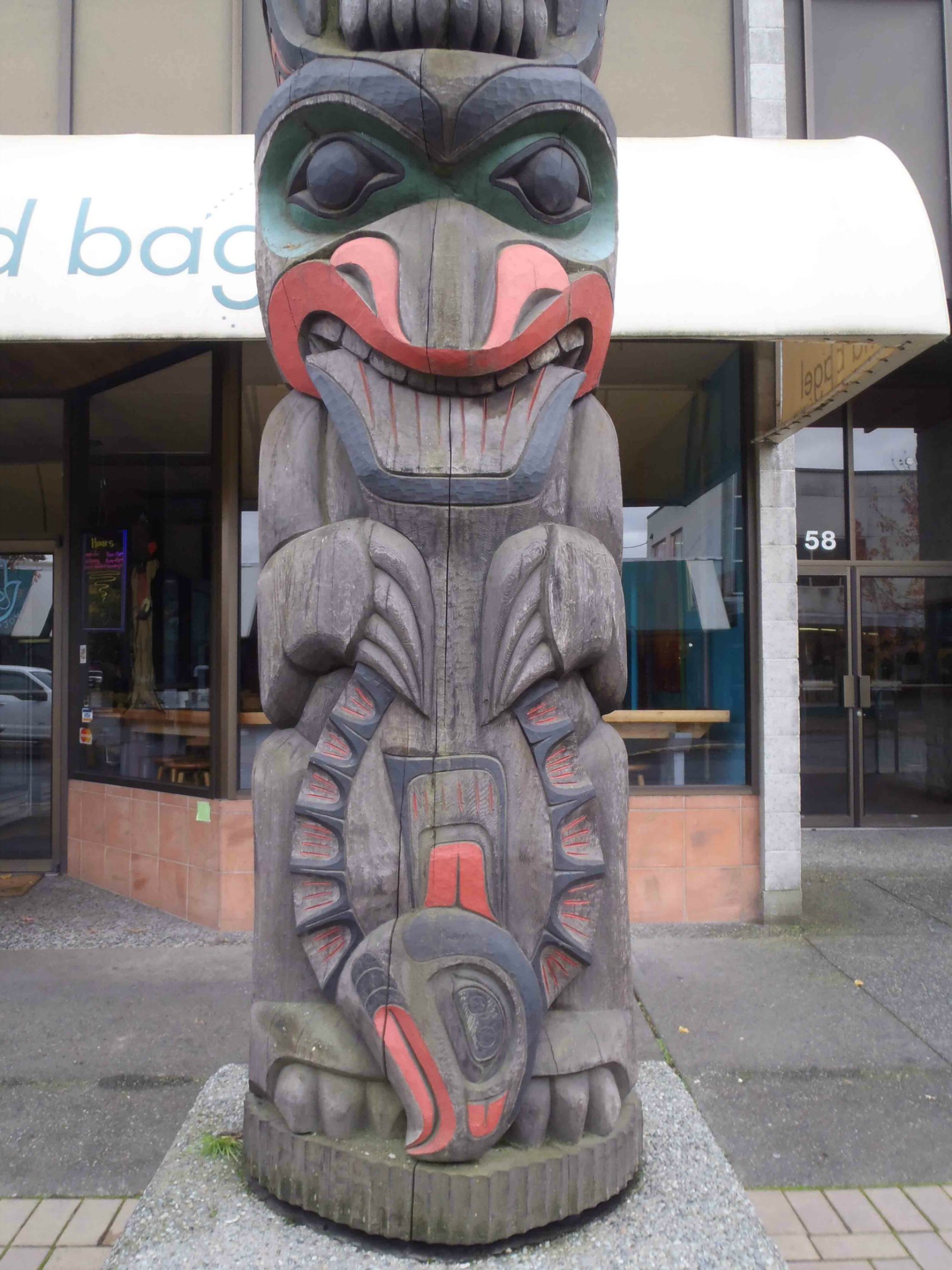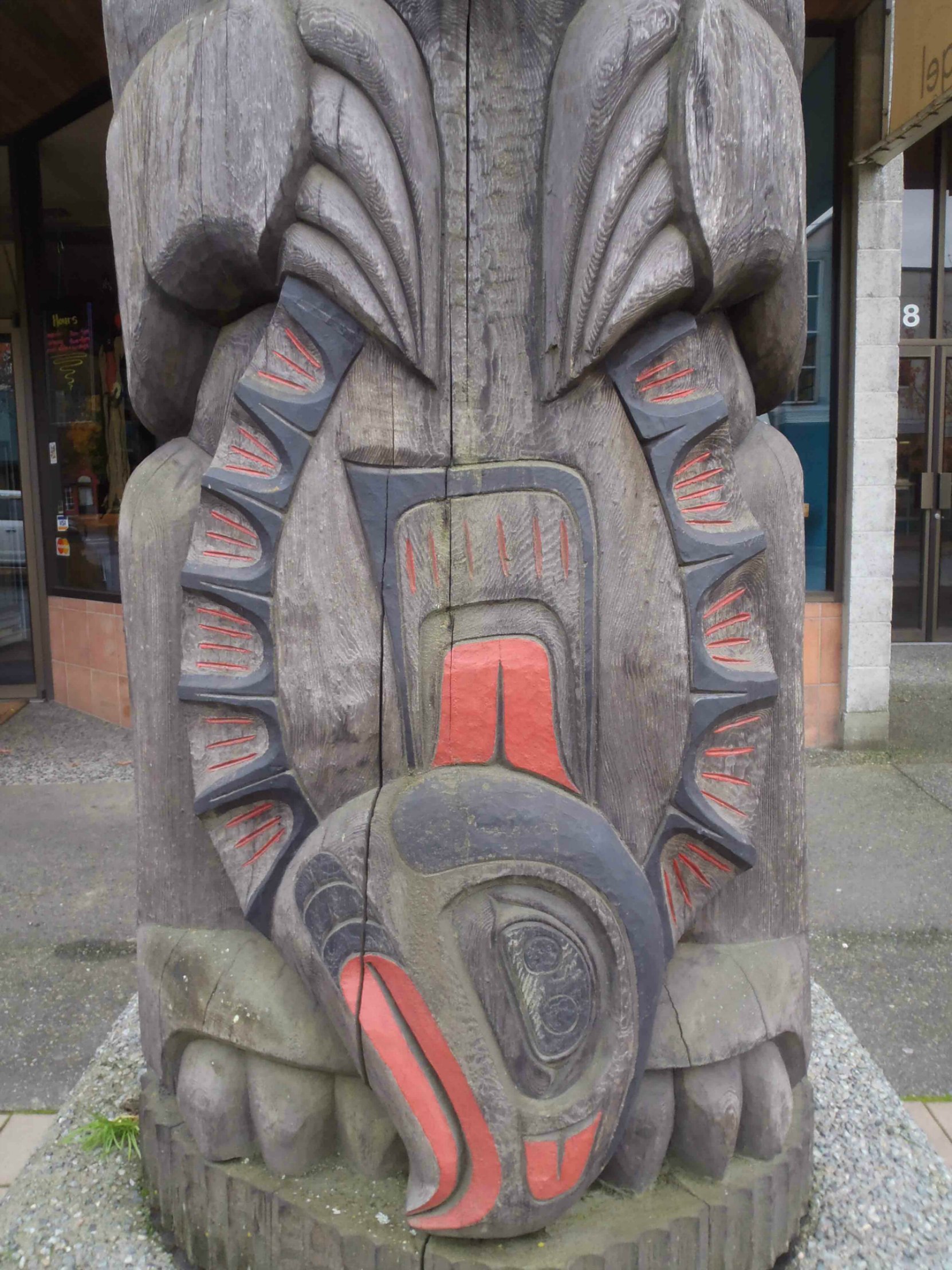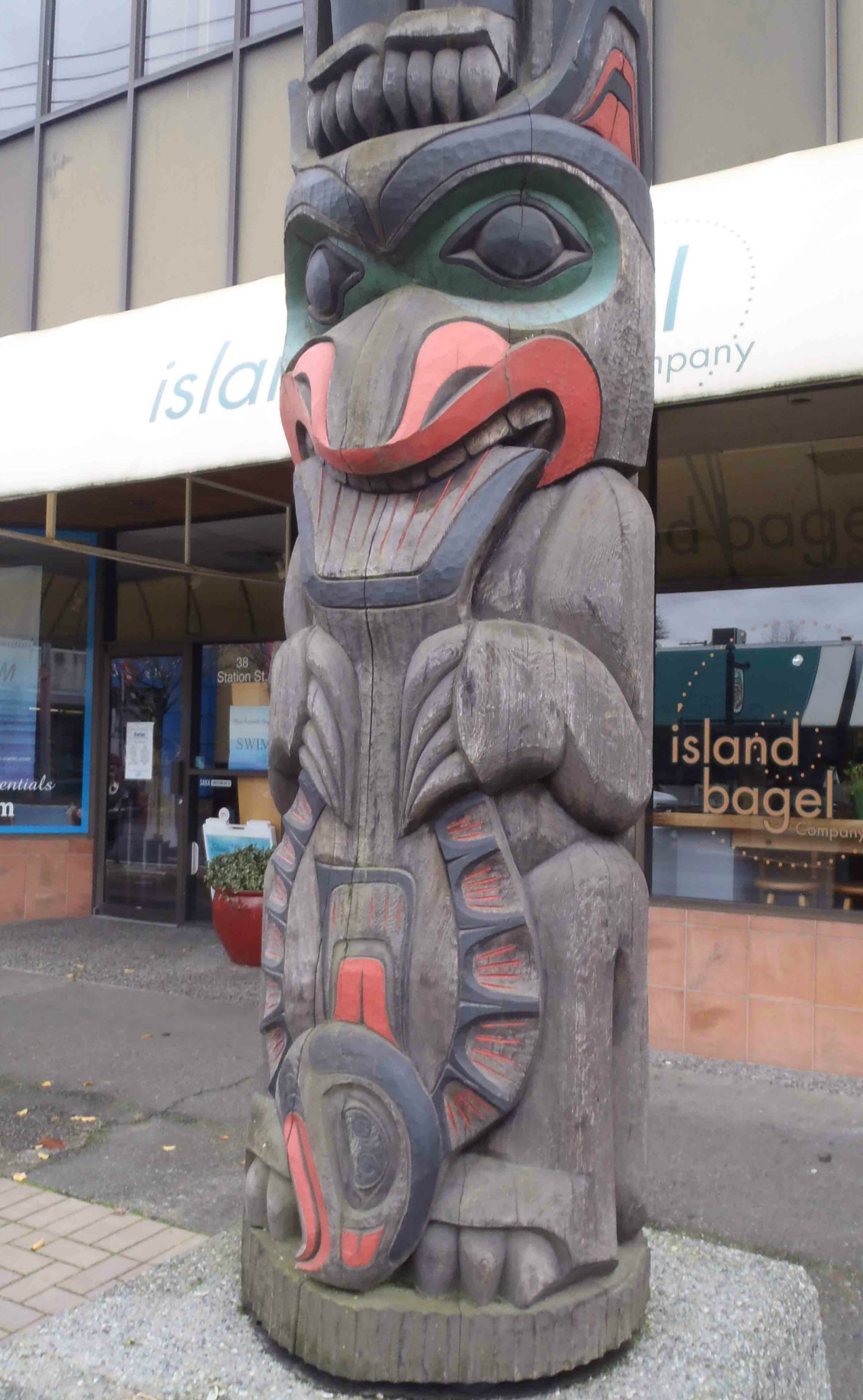 Would you like to leave a comment or question about anything on this page?