Simon Joseph Charlie (1920-2005) was a master wood carver and a member of Cowichan Tribes. His work earned him many honours, including the Canadian Centennial Medal (1967), the Order of British Columbia (2001) and the Order of Canada (2003).
Apart from his works in the City of Duncan Totem Pole collection, works by Simon Charlie are displayed in the Royal British Columbia Museum in Victoria, the Parliament Buildings in Ottawa and in many private collections.
The City of Duncan totem pole collection includes these works by Simon Charlie:
Pole of Wealth ; Cedar Woman and Man ; Provincial Route of the Totems Salish Bear ; Mortuary Pole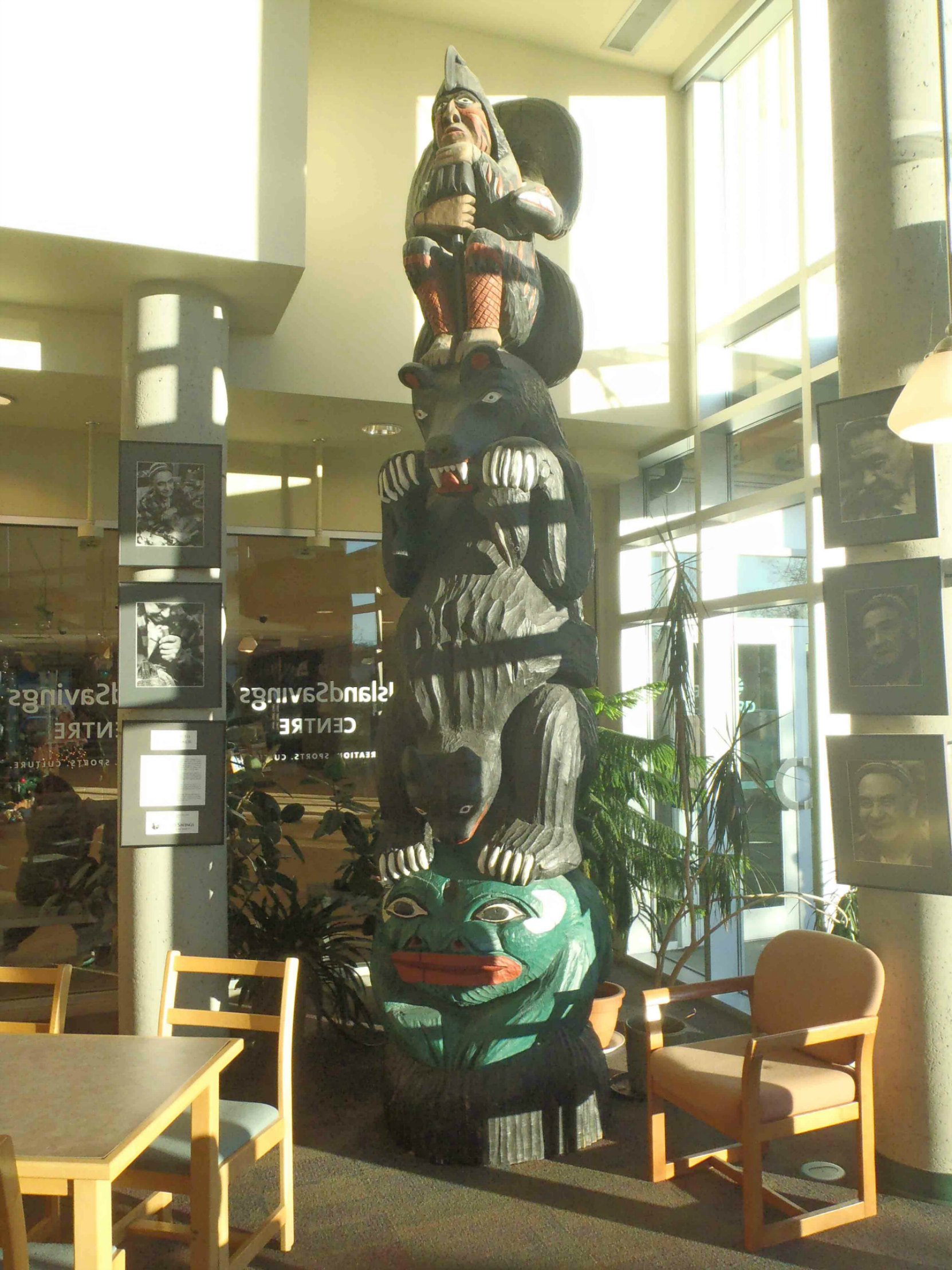 Cedar Woman and Man (Government Street at E.J. Hughes Place)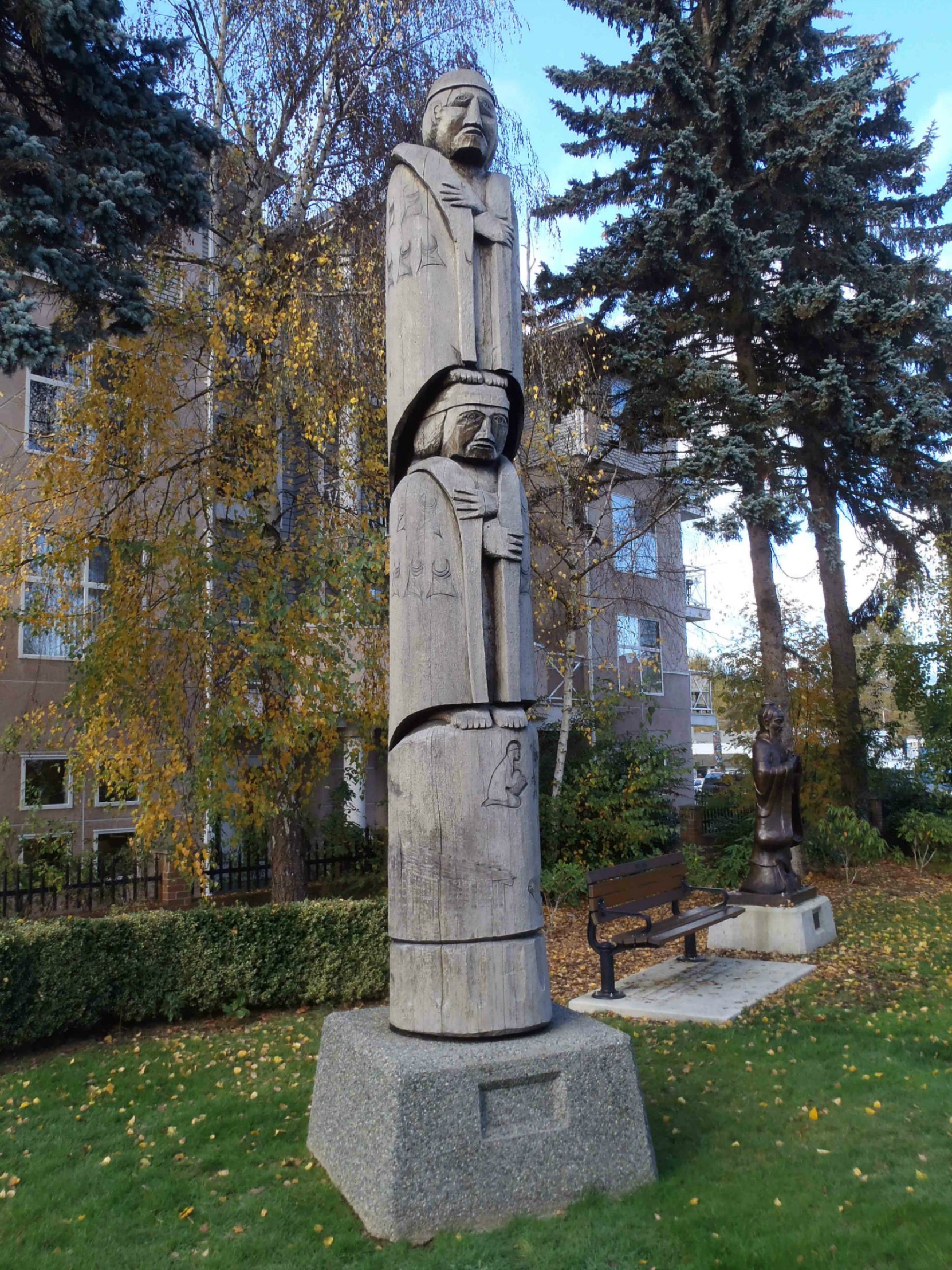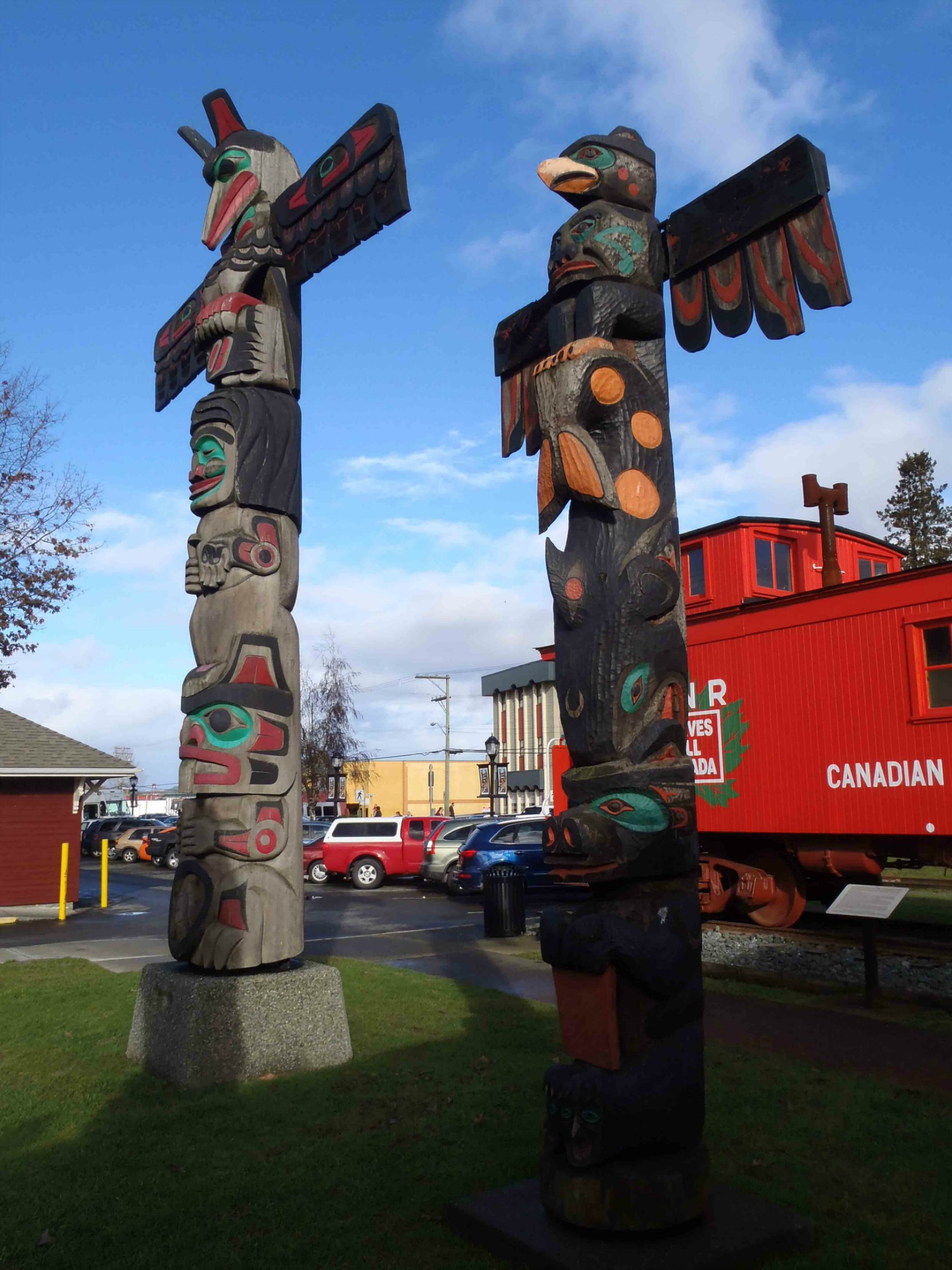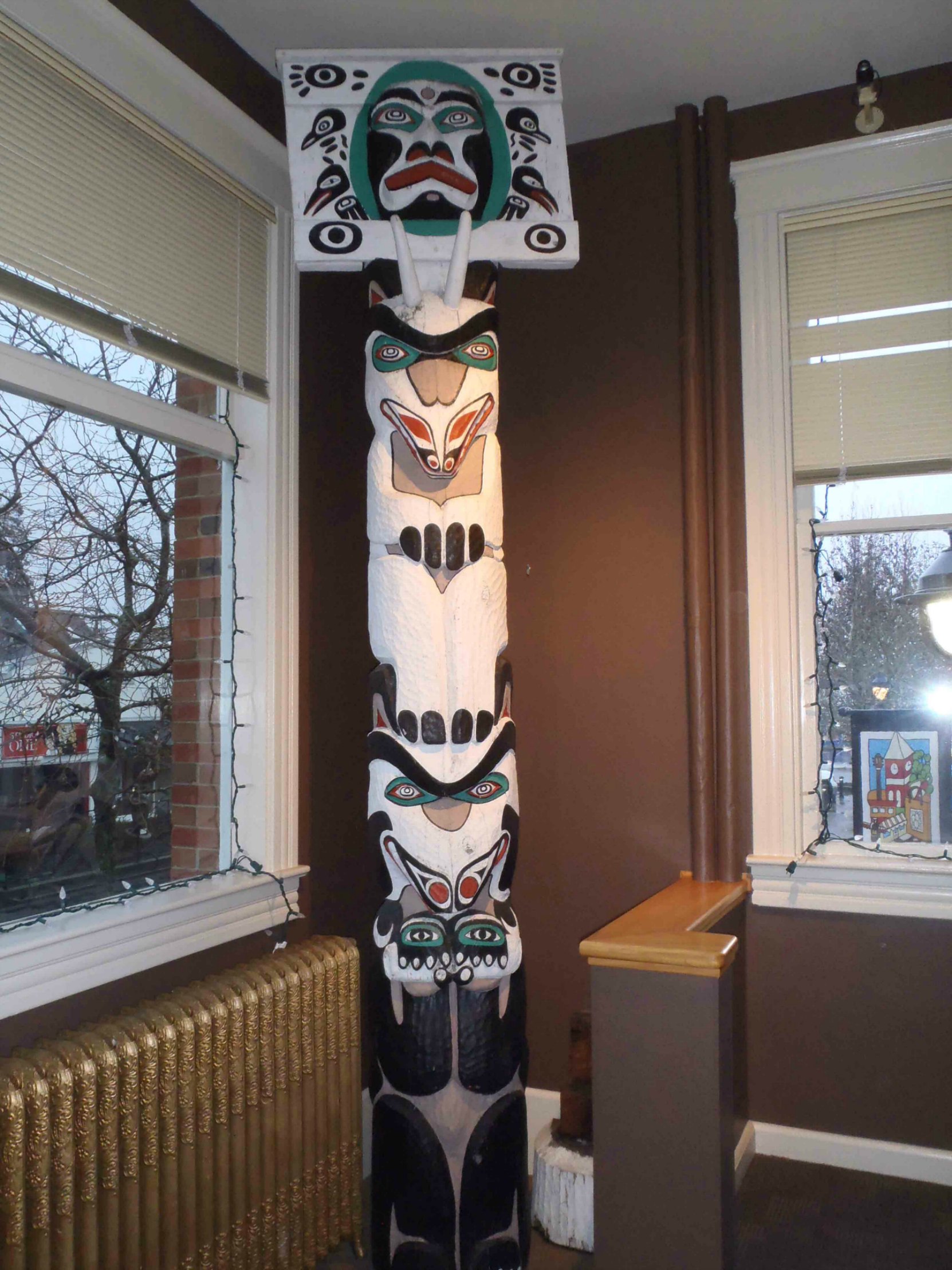 "Trademark" Features of Simon Charlie's Work
Noteworthy "trademark" features of Simon Charlie's work include:
Faces on the feet of his Bear figures, typically a happy face and a sad face to represent happy and sad periods in life. This can be seen on the Black Bear figure on the Pole of Wealth on Canada Avenue.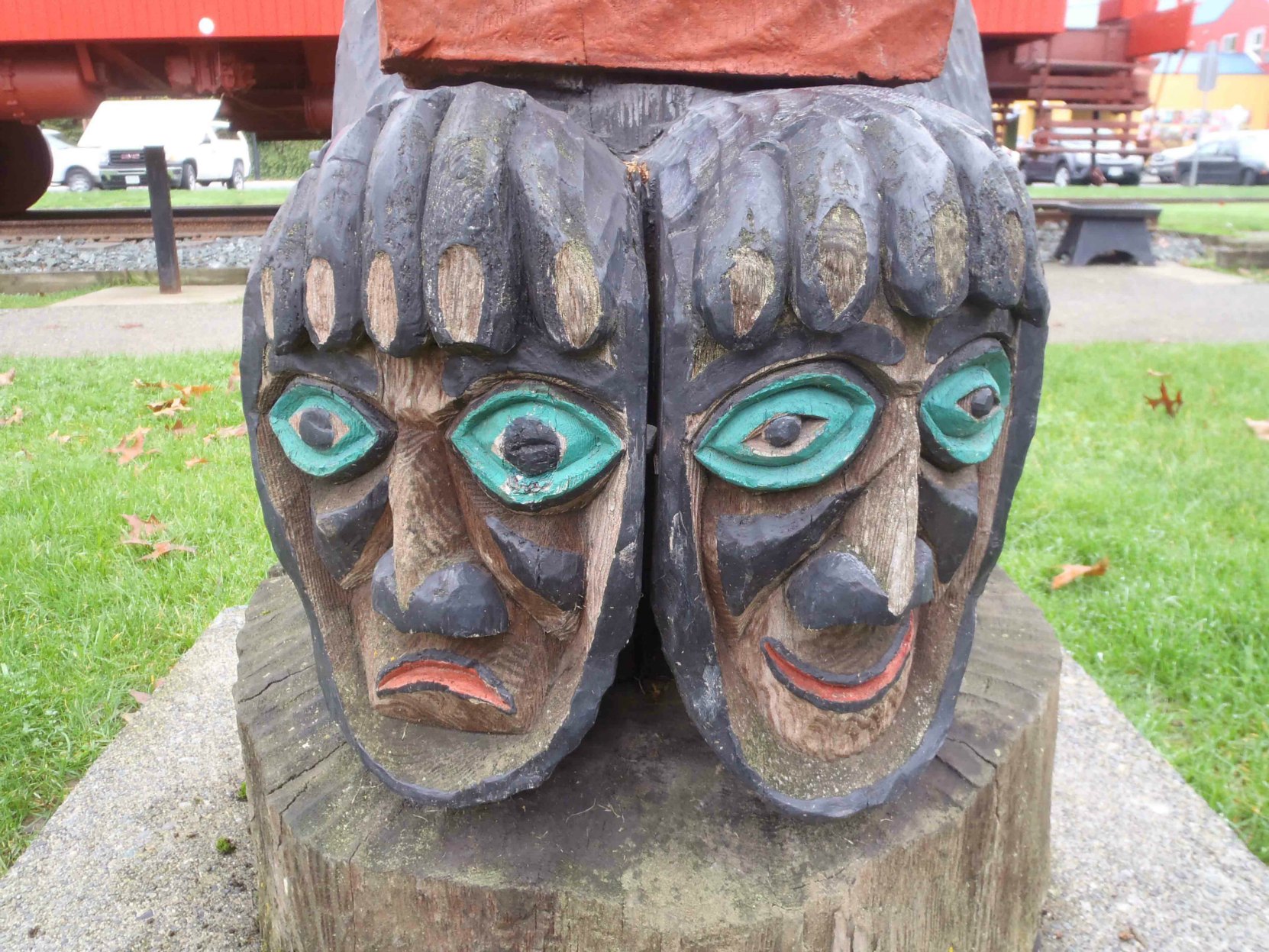 Textured Surfaces On Animal Figures
Simon Charlie carved his animal figures with textured surfaces to depict an animal's fur, feathers or scales.
There are many examples of this on the Simon Charlie poles among the City of Duncan's collection, including the following:
Black Bear figure on Pole of Wealth (Canada Avenue)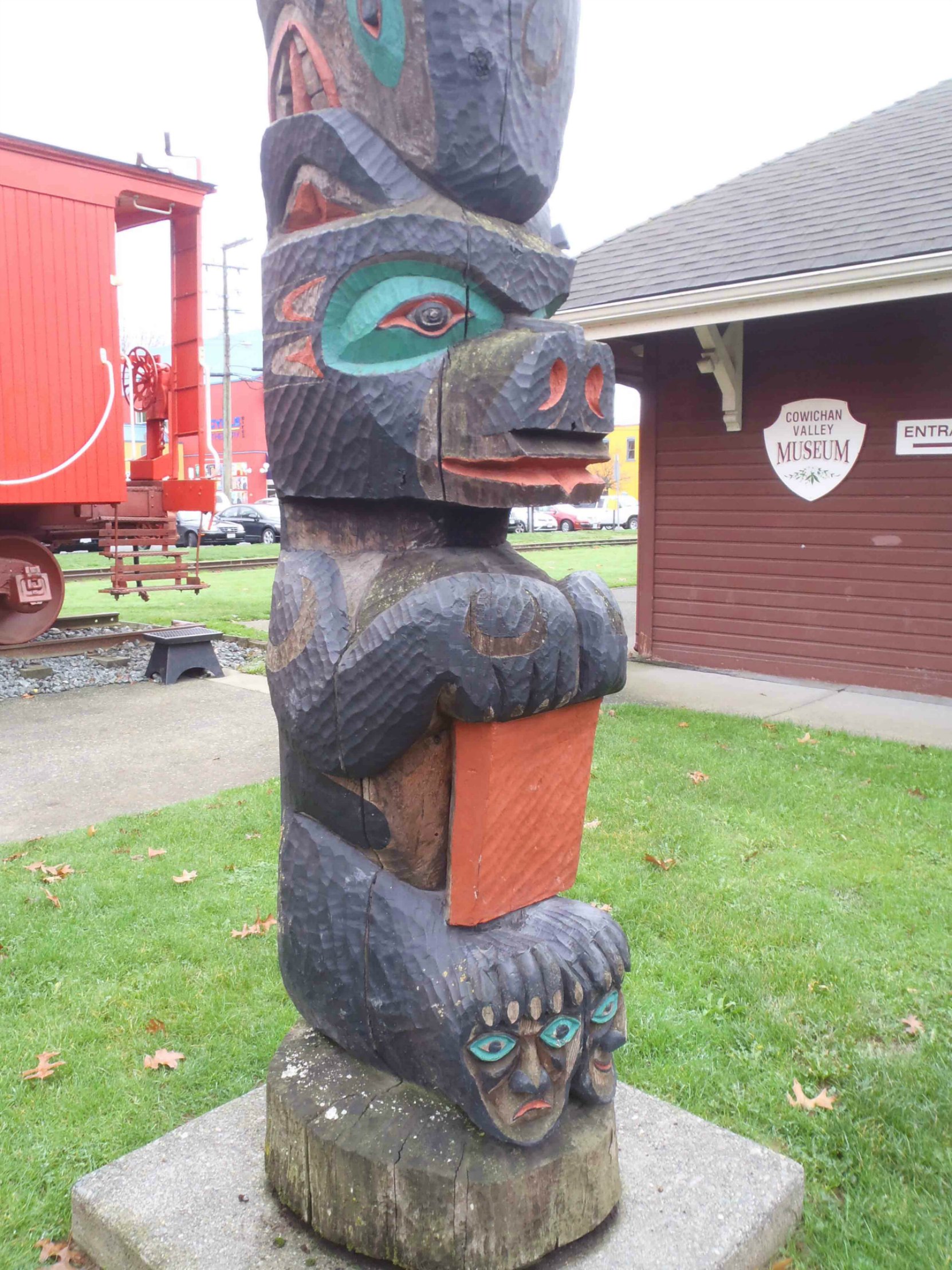 The Salish Bear figure on Provincial Route of the Totems Salish Bear (Vancouver Island Public Library, Cowichan Branch)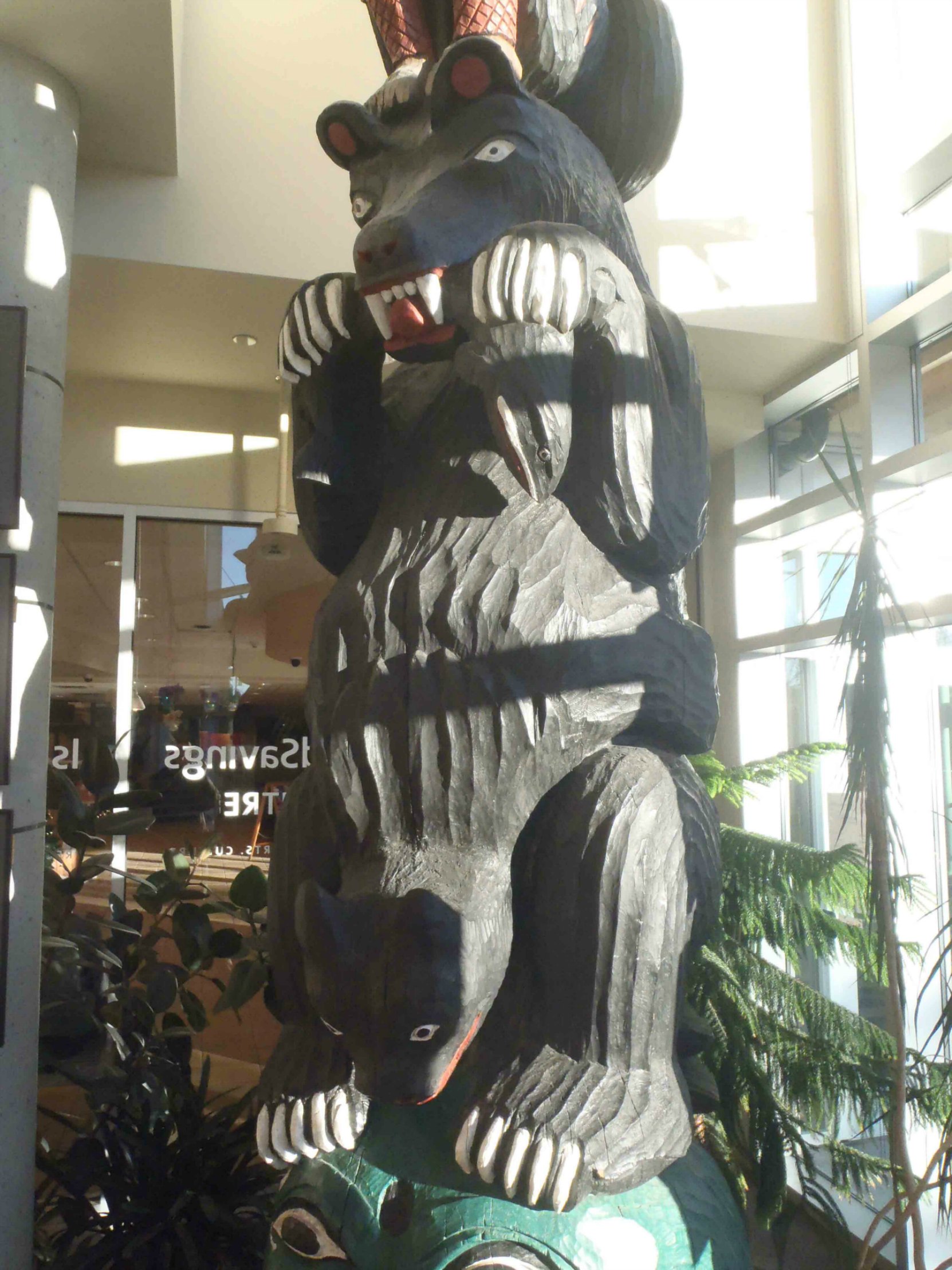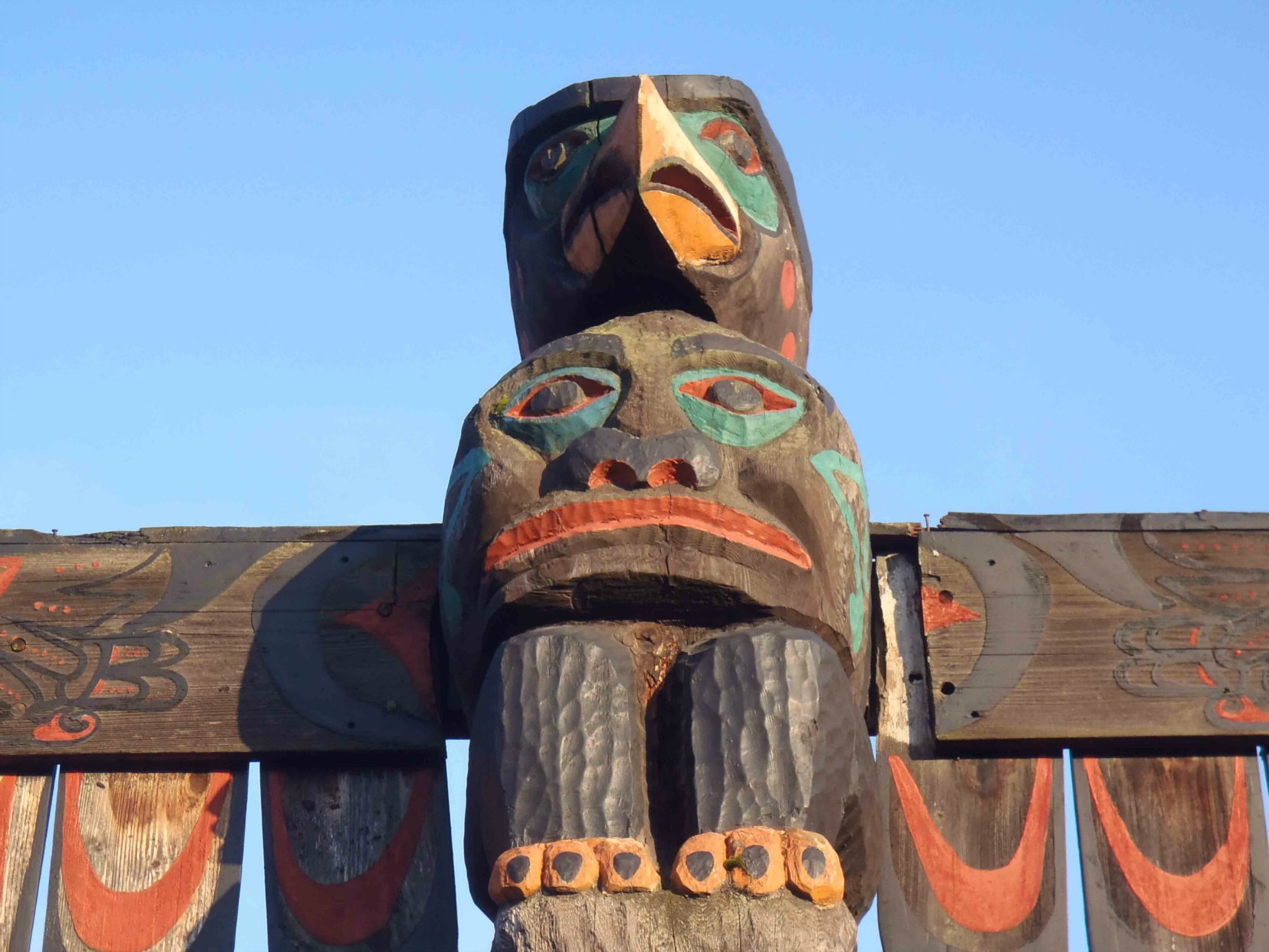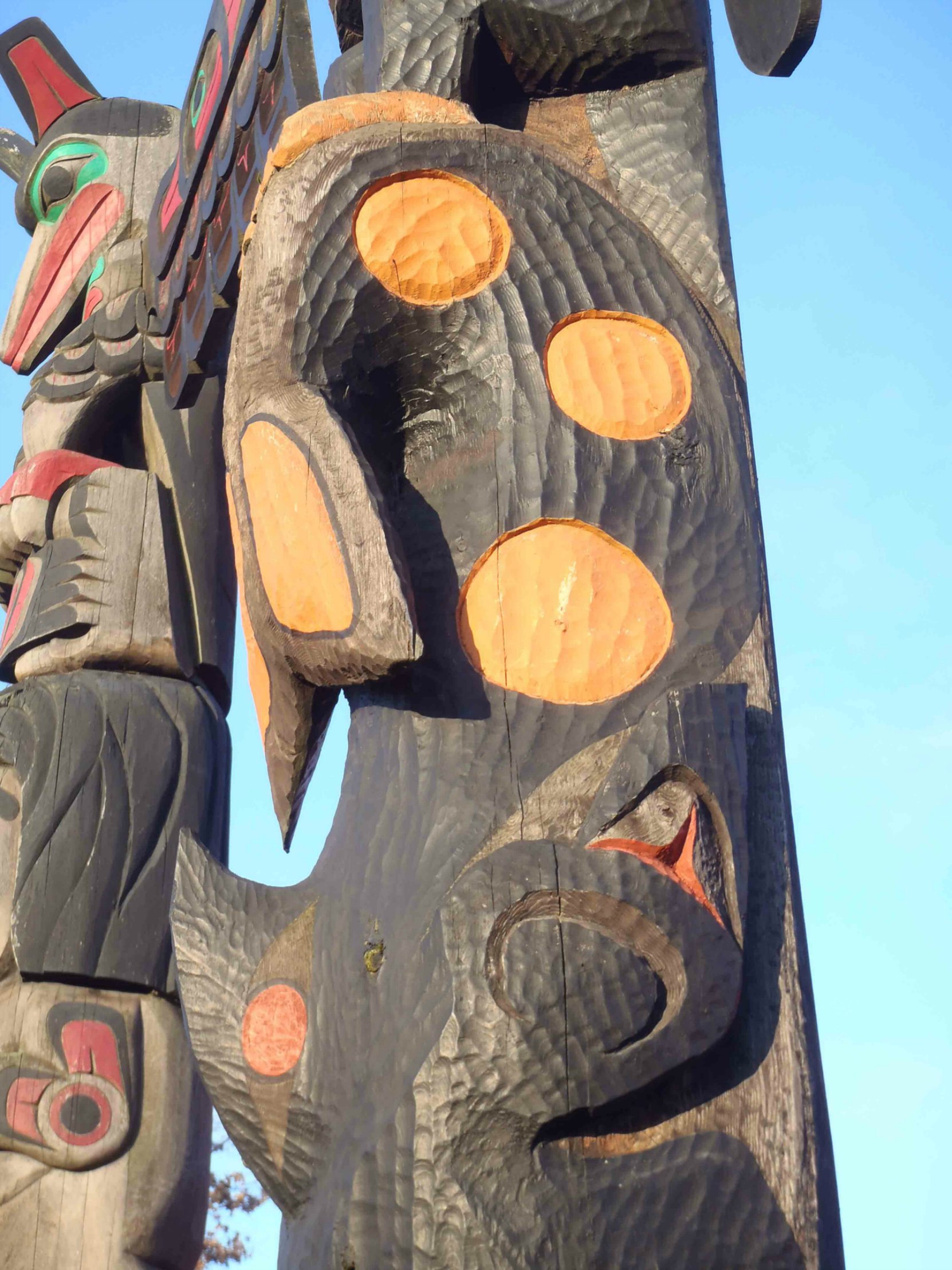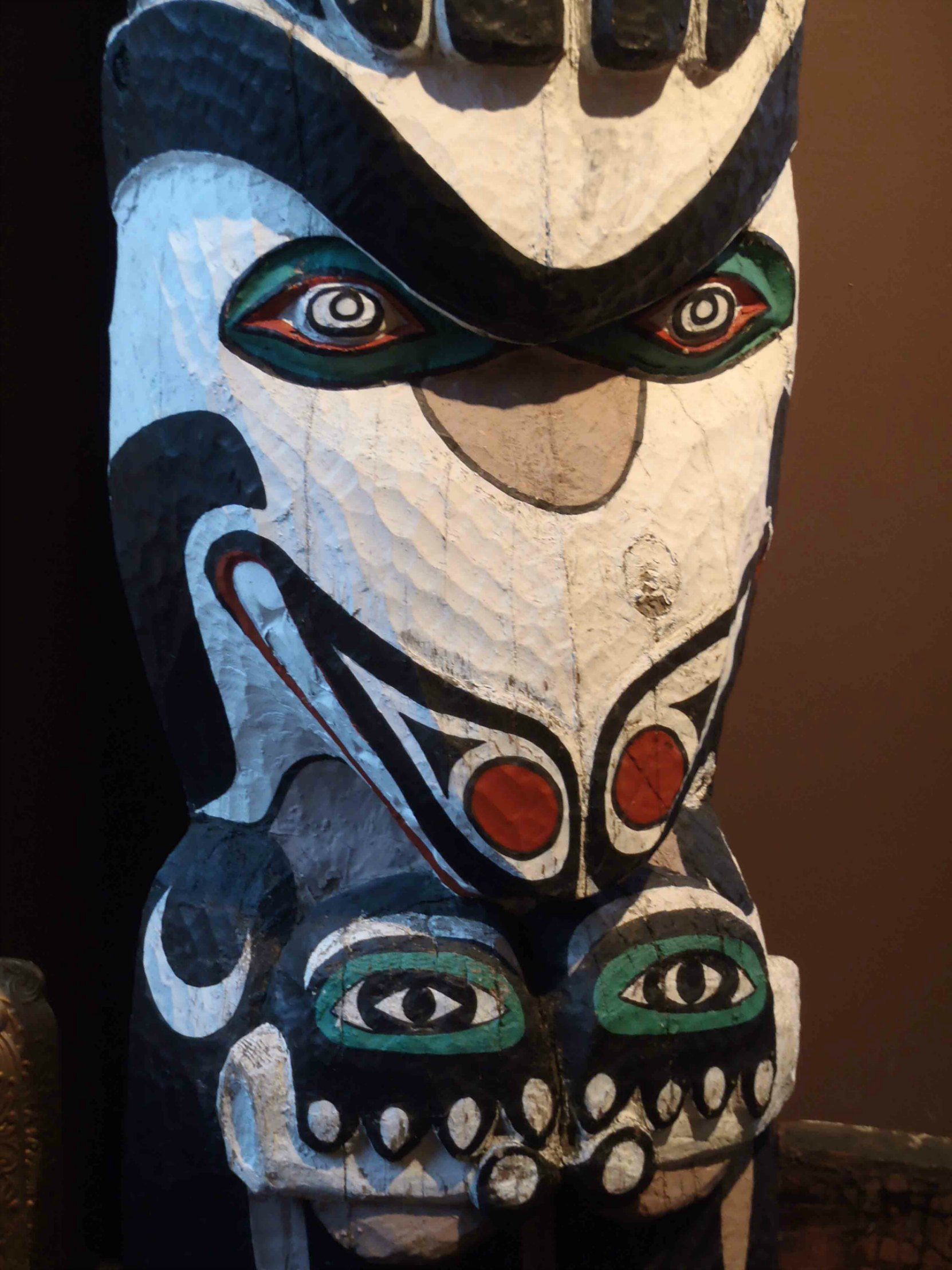 Simon Charlie is buried in the St. Ann's Catholic Church cemetery on Tzouhalem Road, east of Duncan.
Here are some websites with more information about Simon Charlie and his work:
Simon Charlie's Grave
Simon Charlie is buried in the cemetery of St. Ann's Catholic Church on Tzouhalem Road east of Duncan.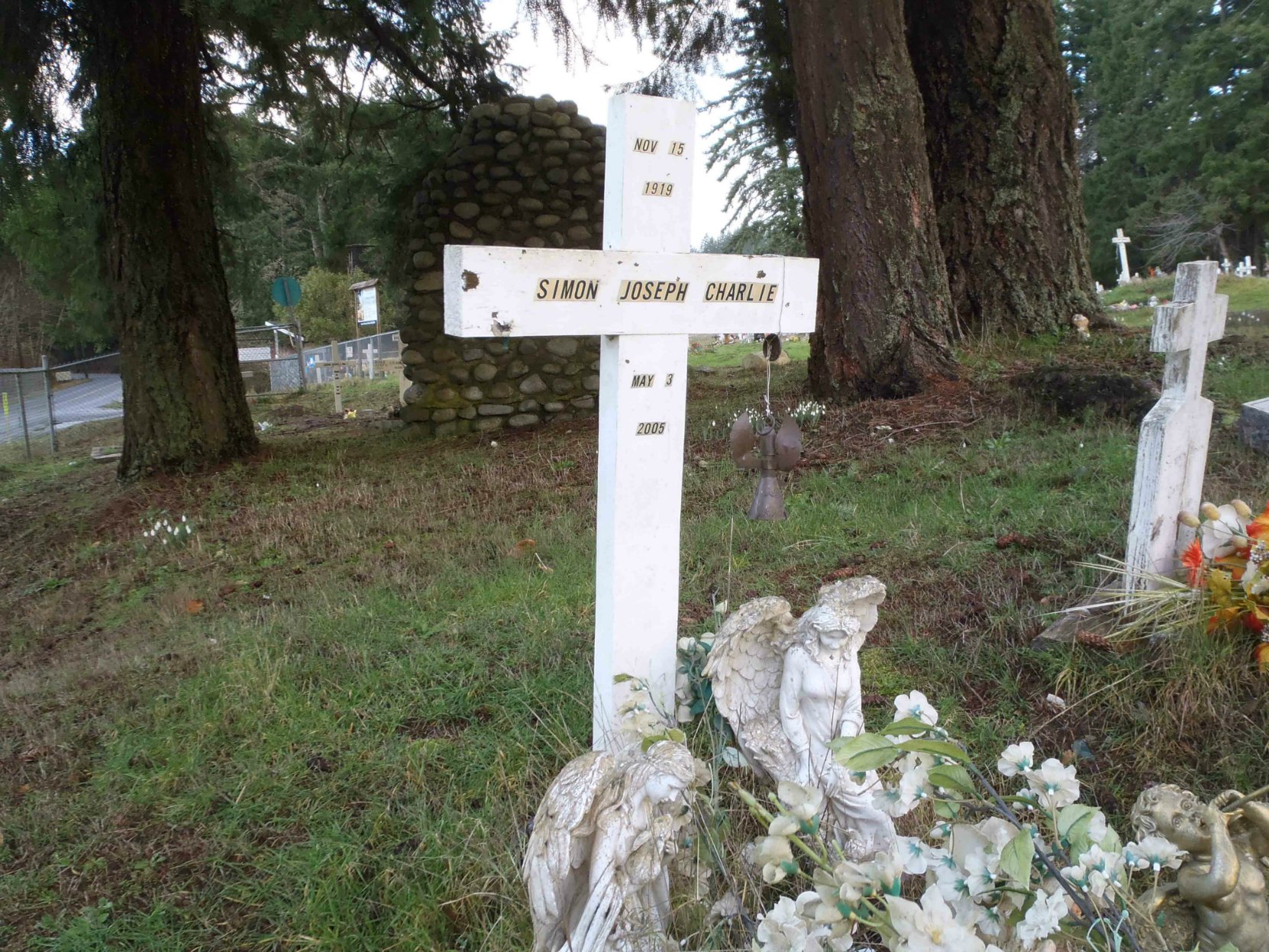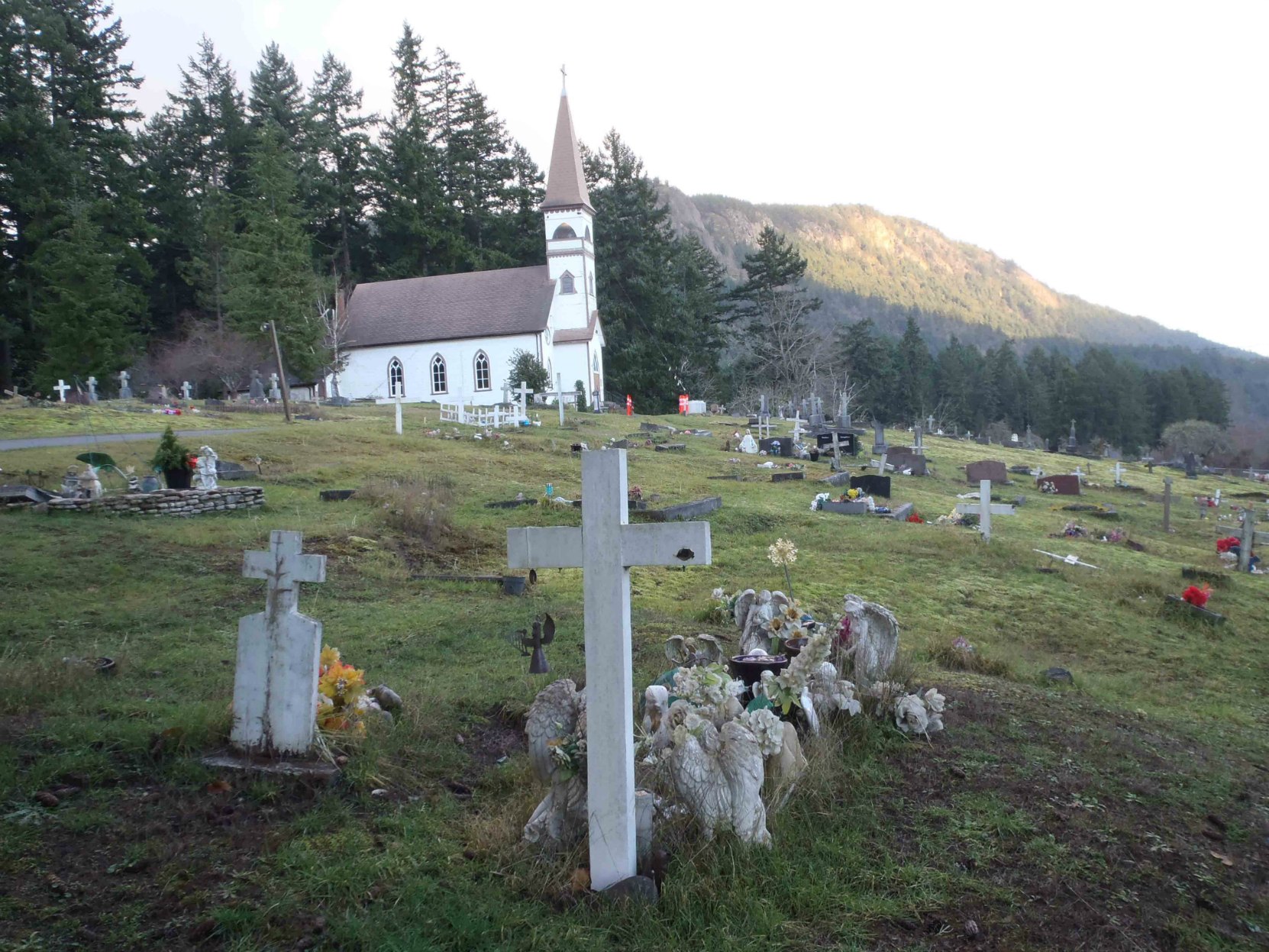 Some Memories of Simon Charlie
Since posting this page on Simon Charlie we have been contacted by people who have shared their memories of Simon Charlie.
Here is one of them:
"I had the honor of meeting Simon for the first time in 1991. Throughout subsequent visits and time spent on the Island during that decade, I always tried to stop by for a visit and some good talk time.
Visits with Simon were always interesting. They usually began with just casual talk of what had been happening, the project pieces he was working on at the time and where we both had been in our travels since last visit. Always slow and easy, with chuckles and of course a mug of coffee. Inevitably something would come up in the seemingly most innocuous way, and the next thing I knew Simon would be sharing a story about culture or the significance of certain birds or animals and how they were represented in the masks he carved. I was honored one summer when after I had completed ceremony that year and was back on the Island from the Dakotas, he gifted me with the tail feathers of a Red Flicker, a blue Heron feather and a beaver pelt skin he had tanned himself. He explained the significance of the flicker feathers, but told me that the meaning of the others would manifest themselves to me in time .. and they did in very profound and special ways."
– Michael Red Shirt Semchison
Would you like to leave a comment or question about anything on this page?