There are two totem poles called "Pole of Wealth" in the City of Duncan collection. Both were carved in 1988.
This one was carved by Norman John and is displayed at Government Street and E.J. Hughes Place.
The other Pole of Wealth was carved by Simon Charlie and is displayed on Canada Avenue between Station Street and Kenneth Street.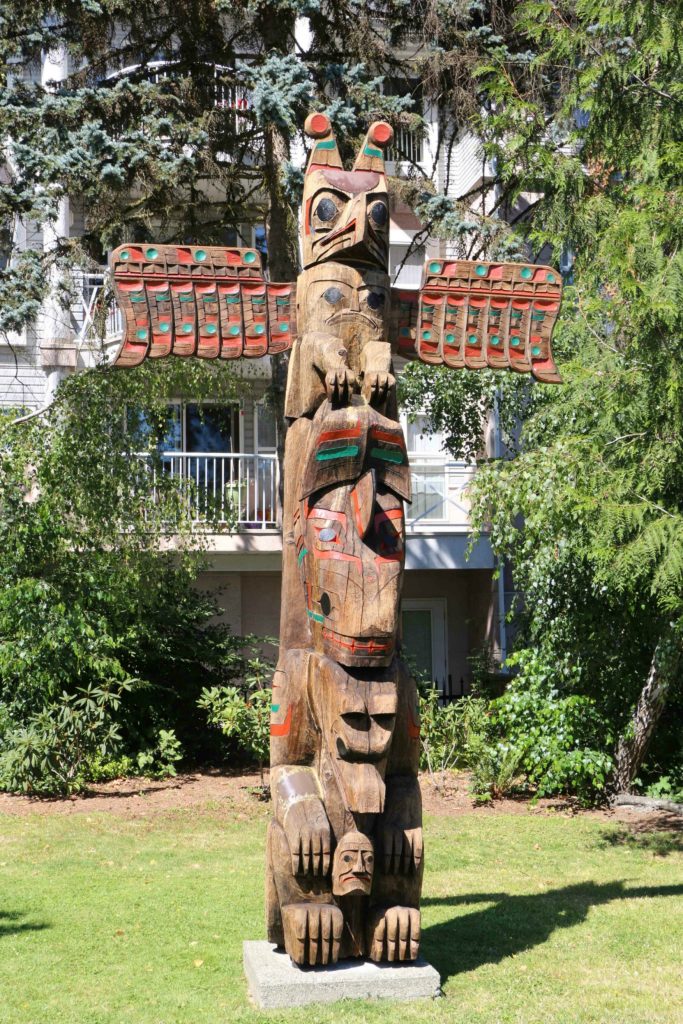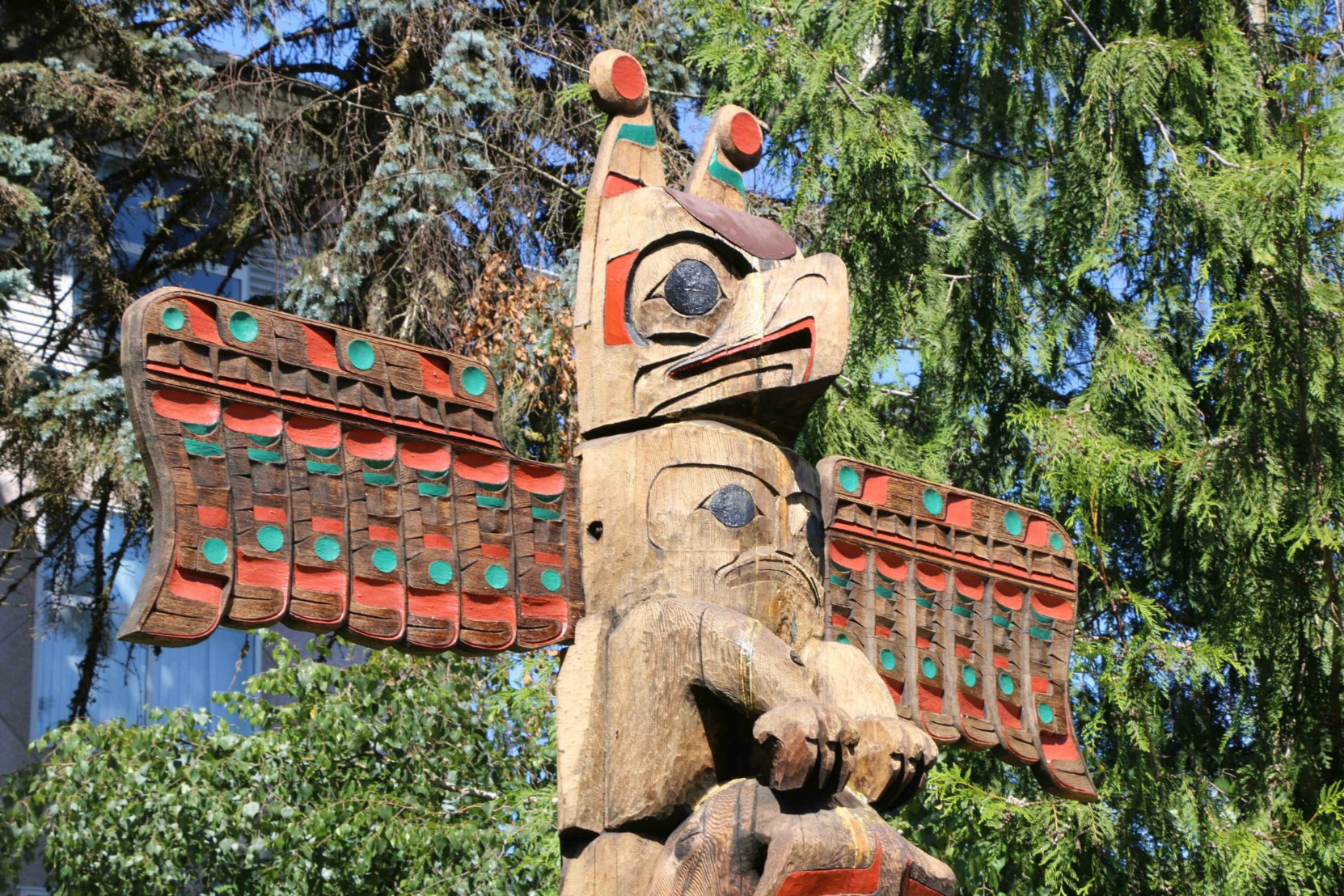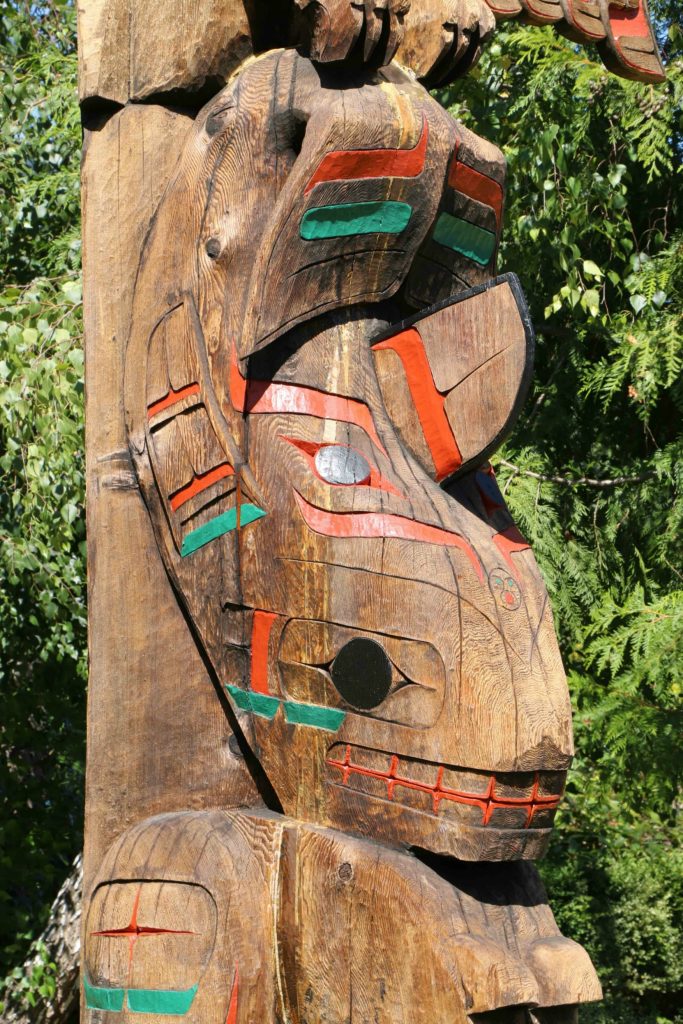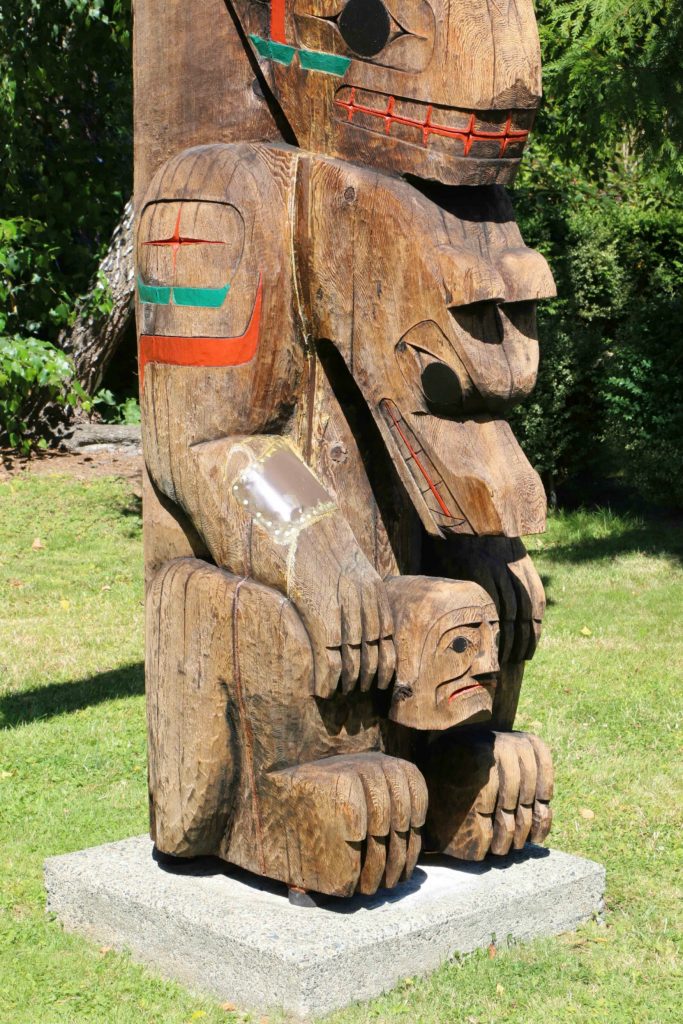 The Norman John Pole of Wealth totem pole was placed back on public display in July 2016 after having been removed from public display for several months to undergo restoration to repair wood rot, water damage and insect damage.
When Pole of Wealth was returned to public display, hockey puck were placed under the base to allow air circulation as well as to allow access to repair insect damage.
During restoration, a brass plate was placed on the Black Bear figure's right arm to repair water damage that had caused a major crack.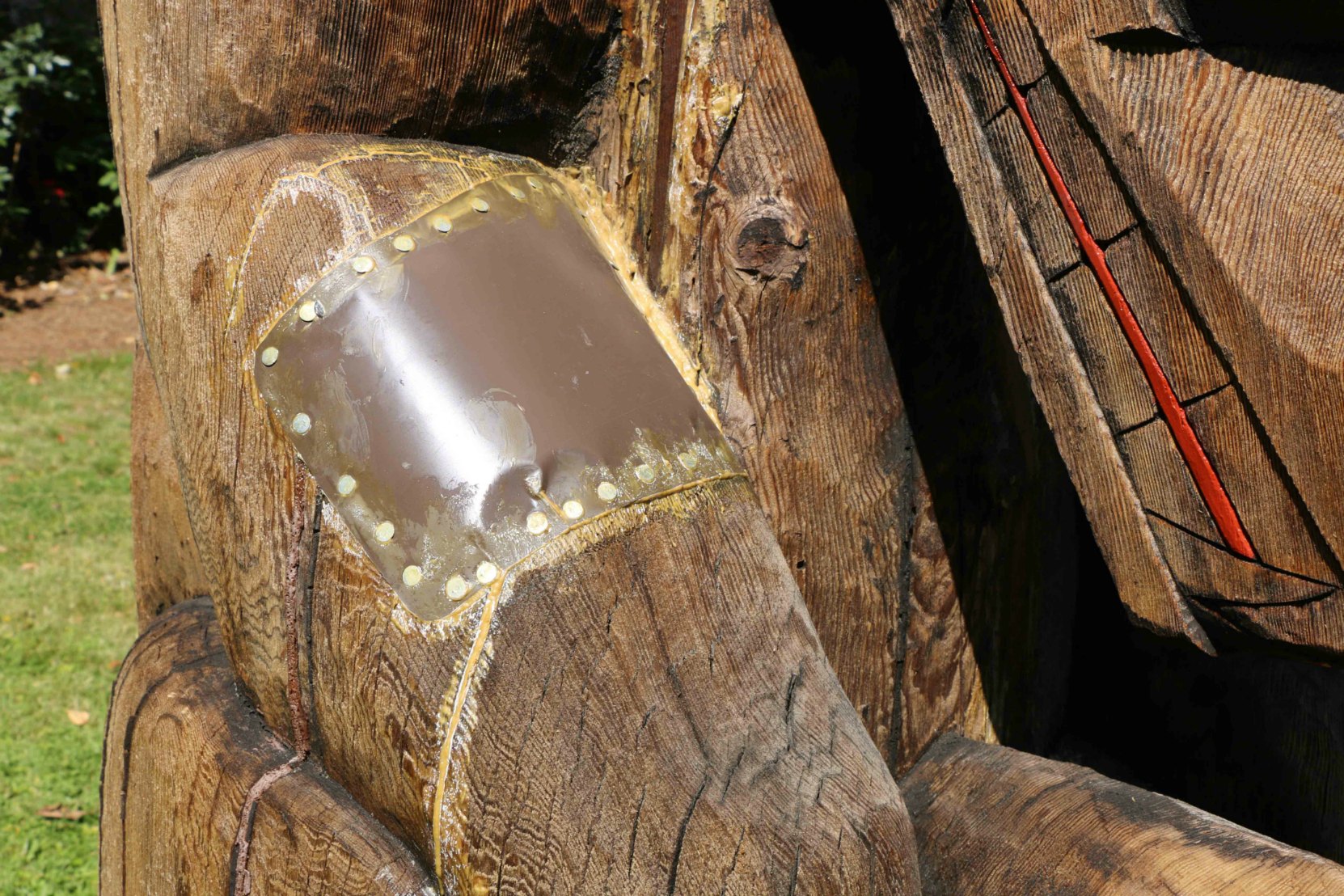 Here are some photos of Pole of Wealth during renovation in the winter of 2015-16.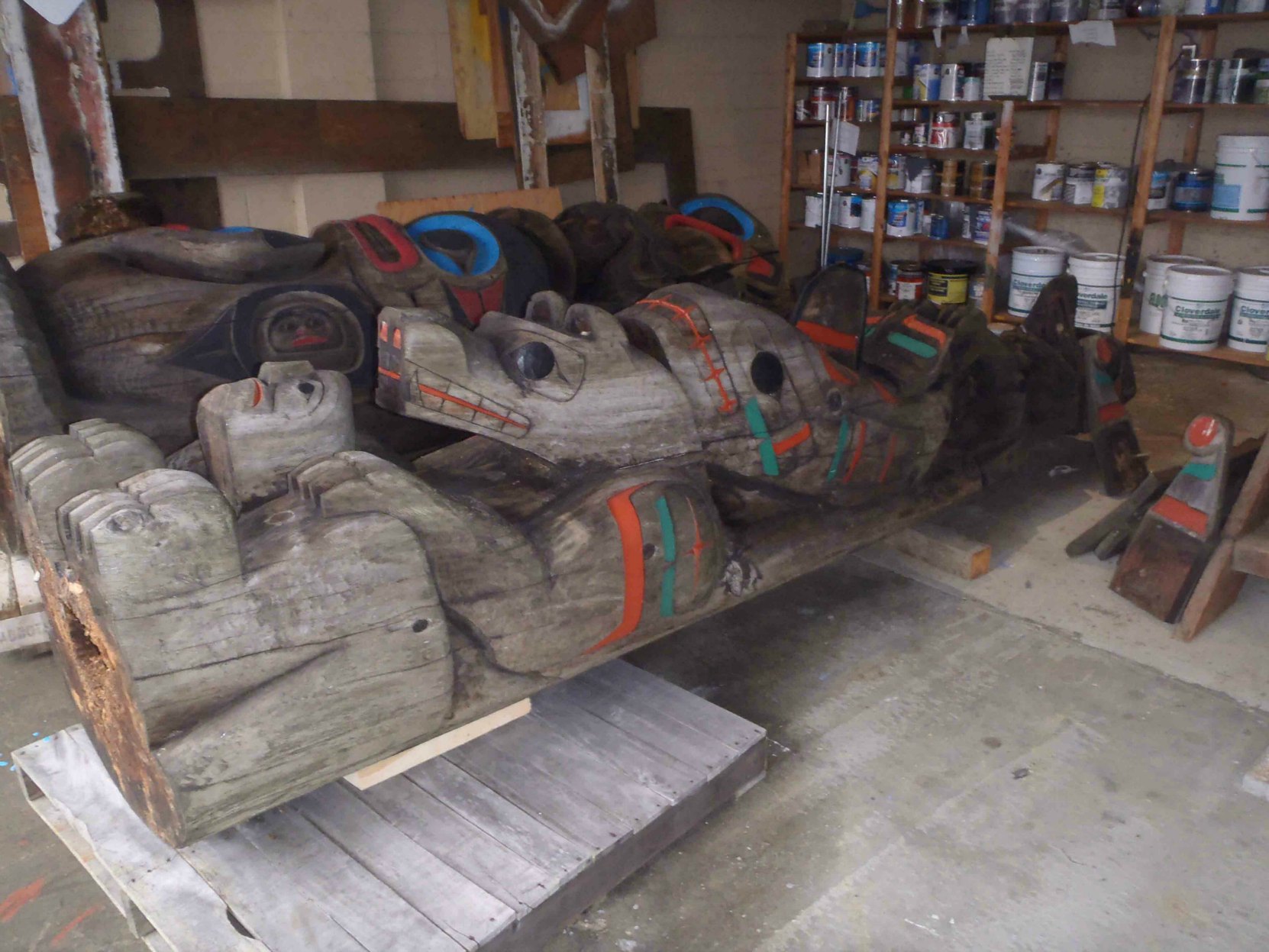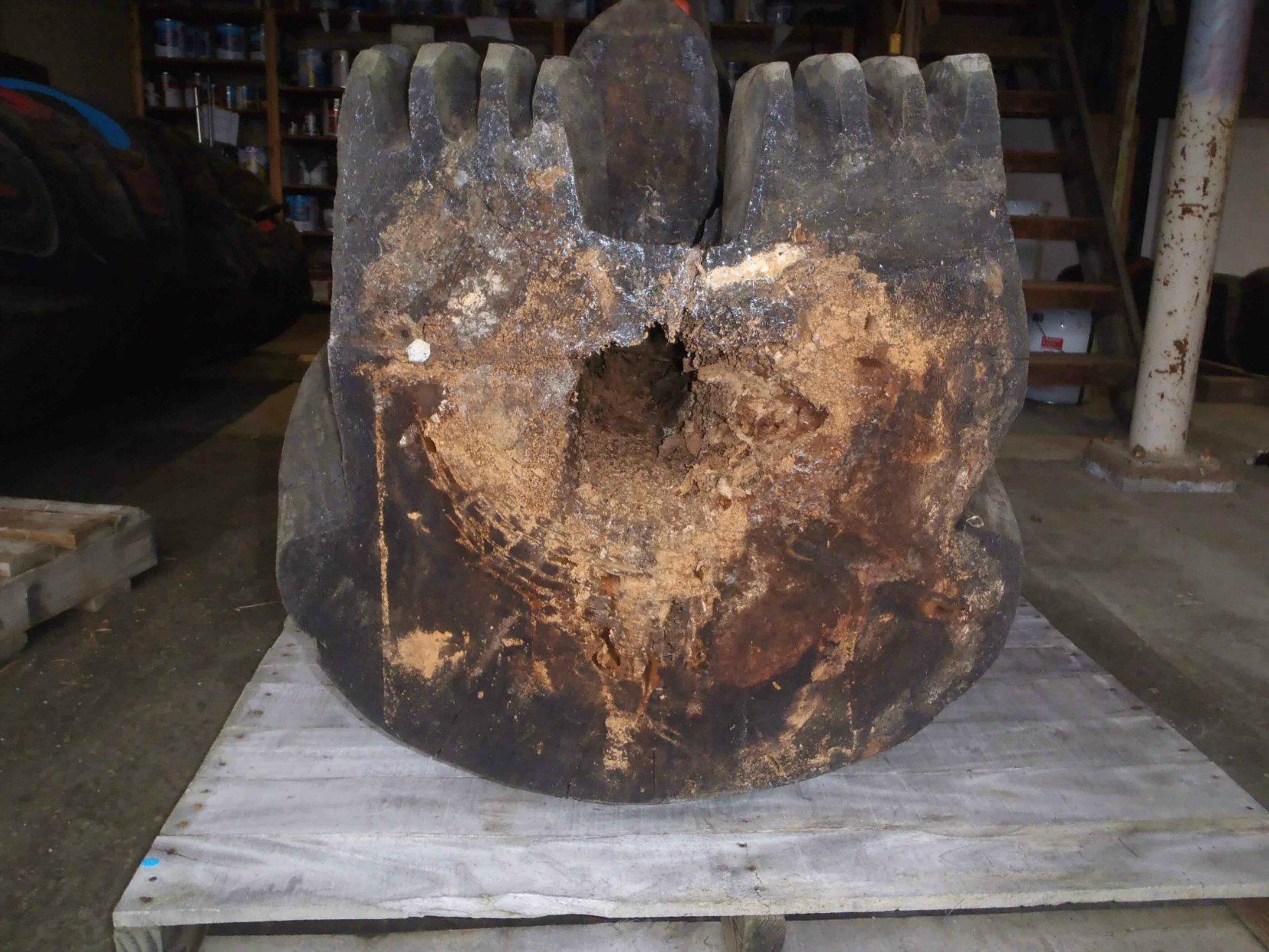 A major part of the restoration work currently being done with Pole of Wealth involved repairing some rot and wear on the base of the pole, which can be clearly seen in the photo above.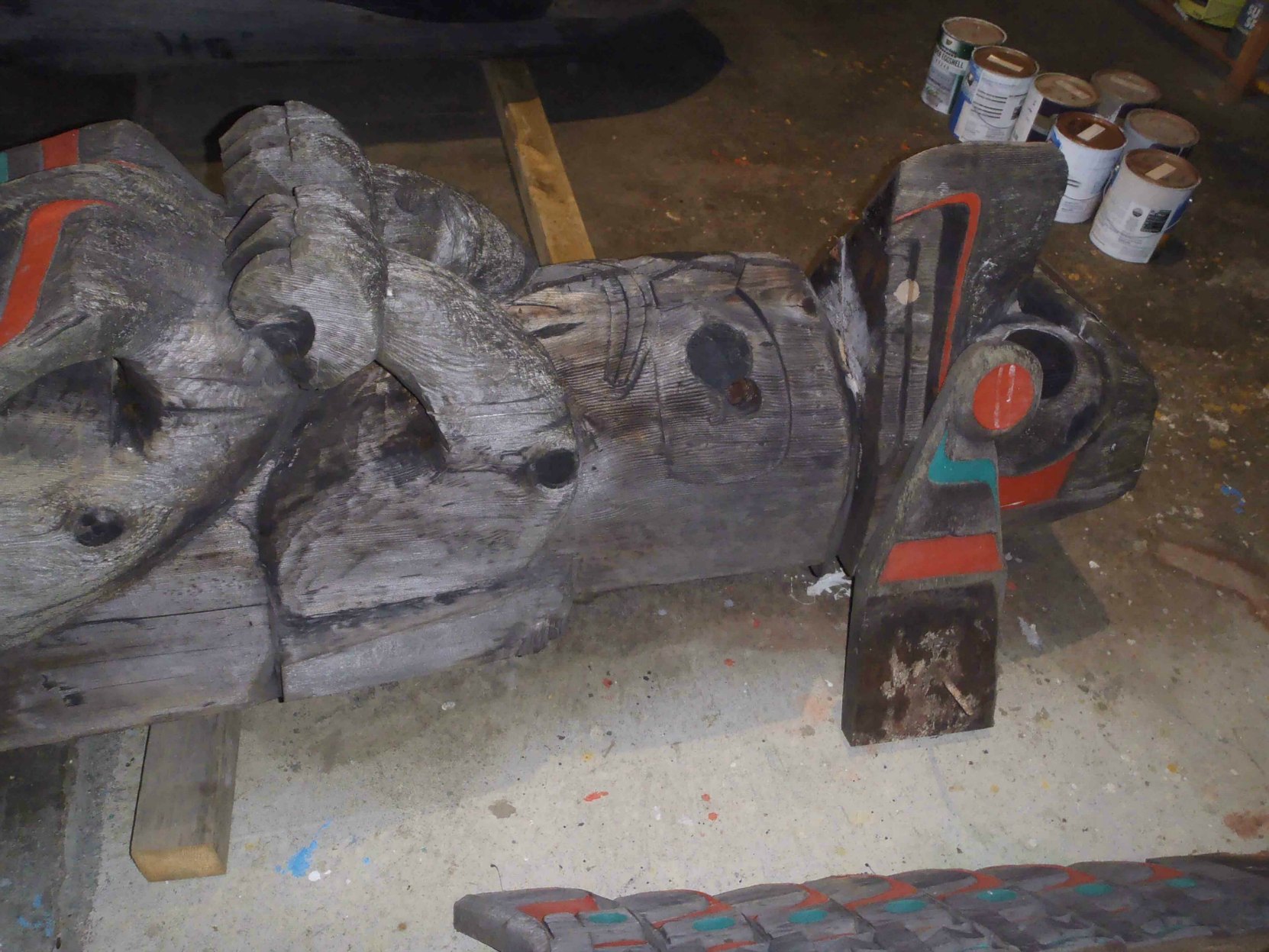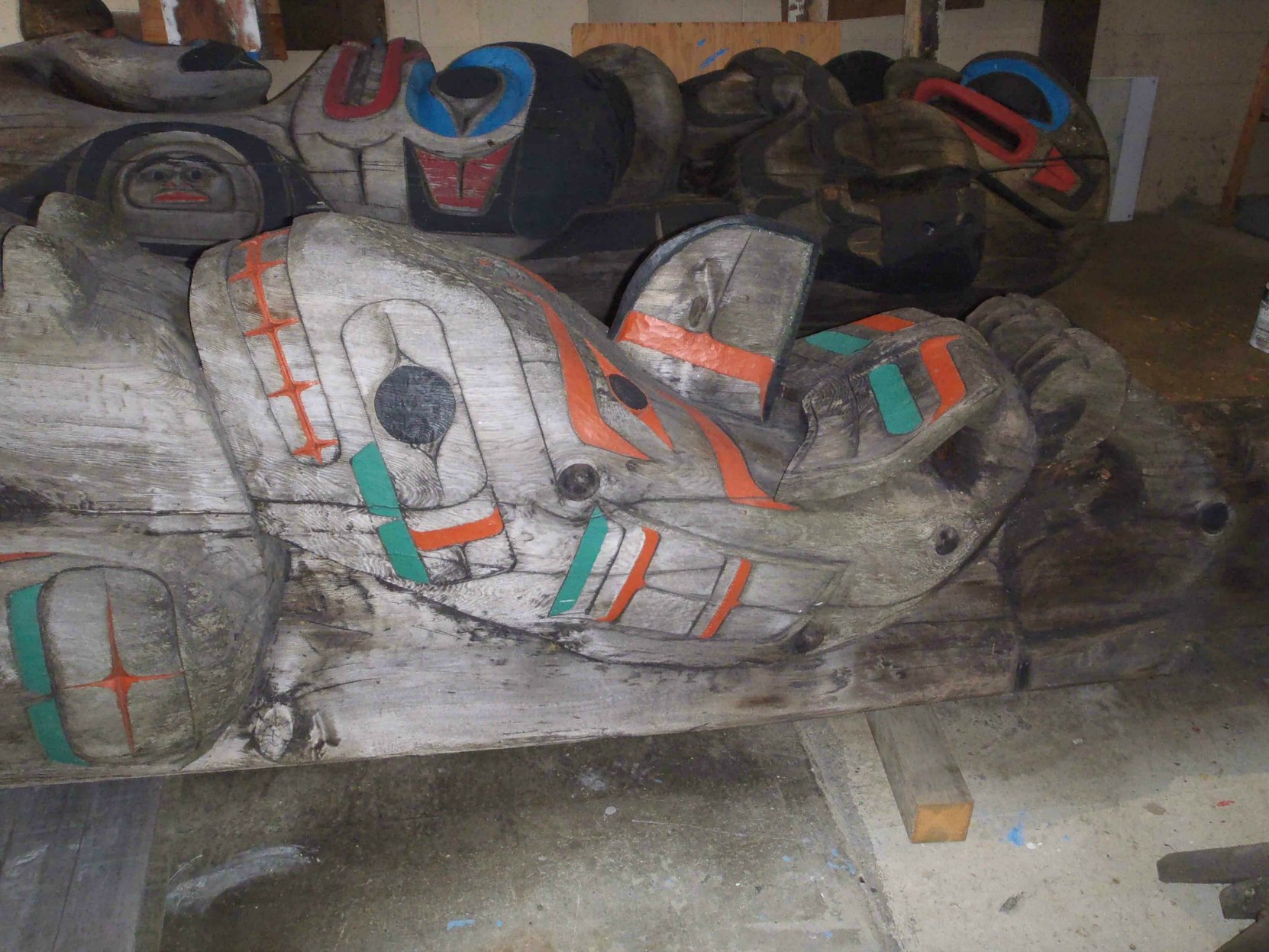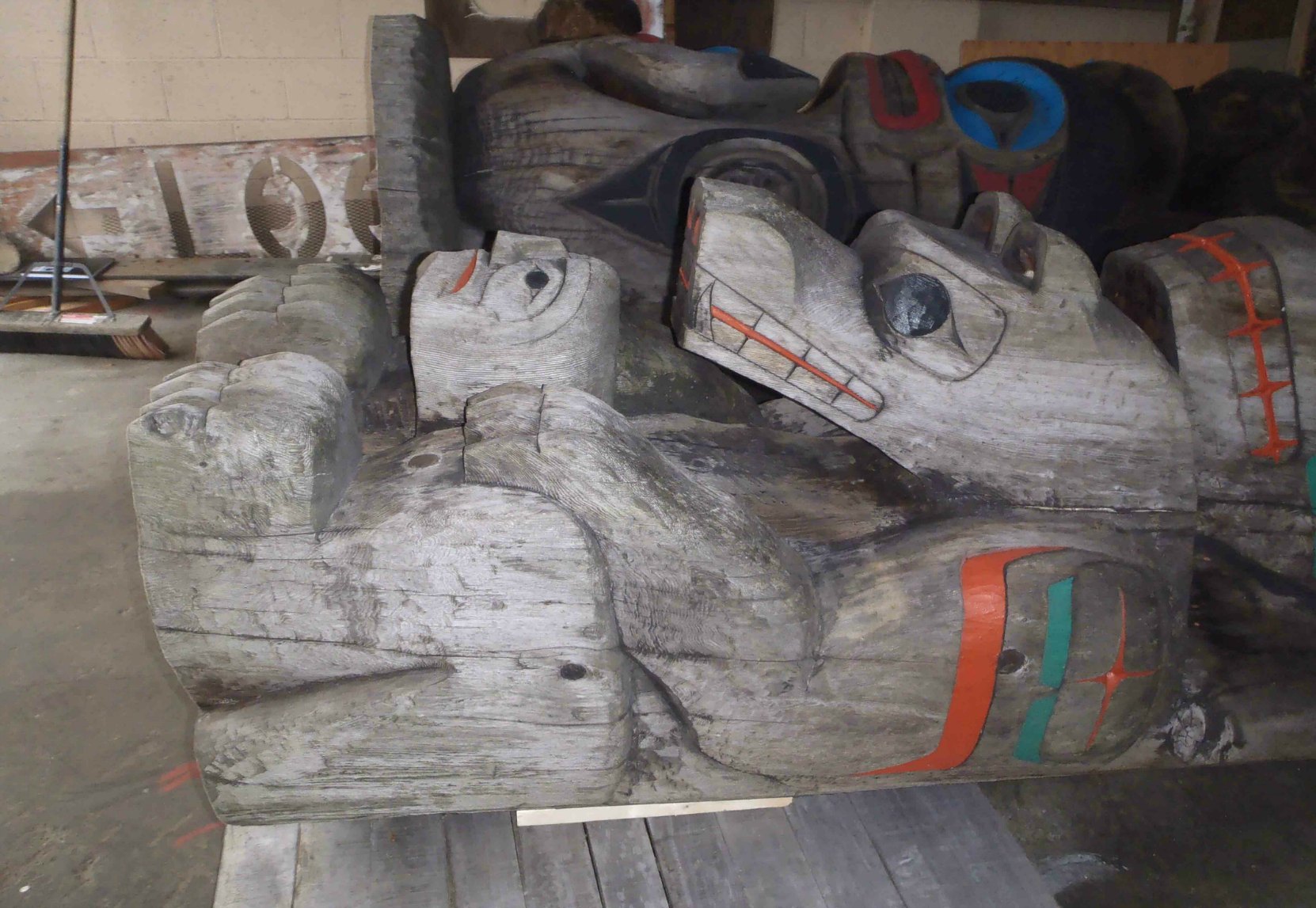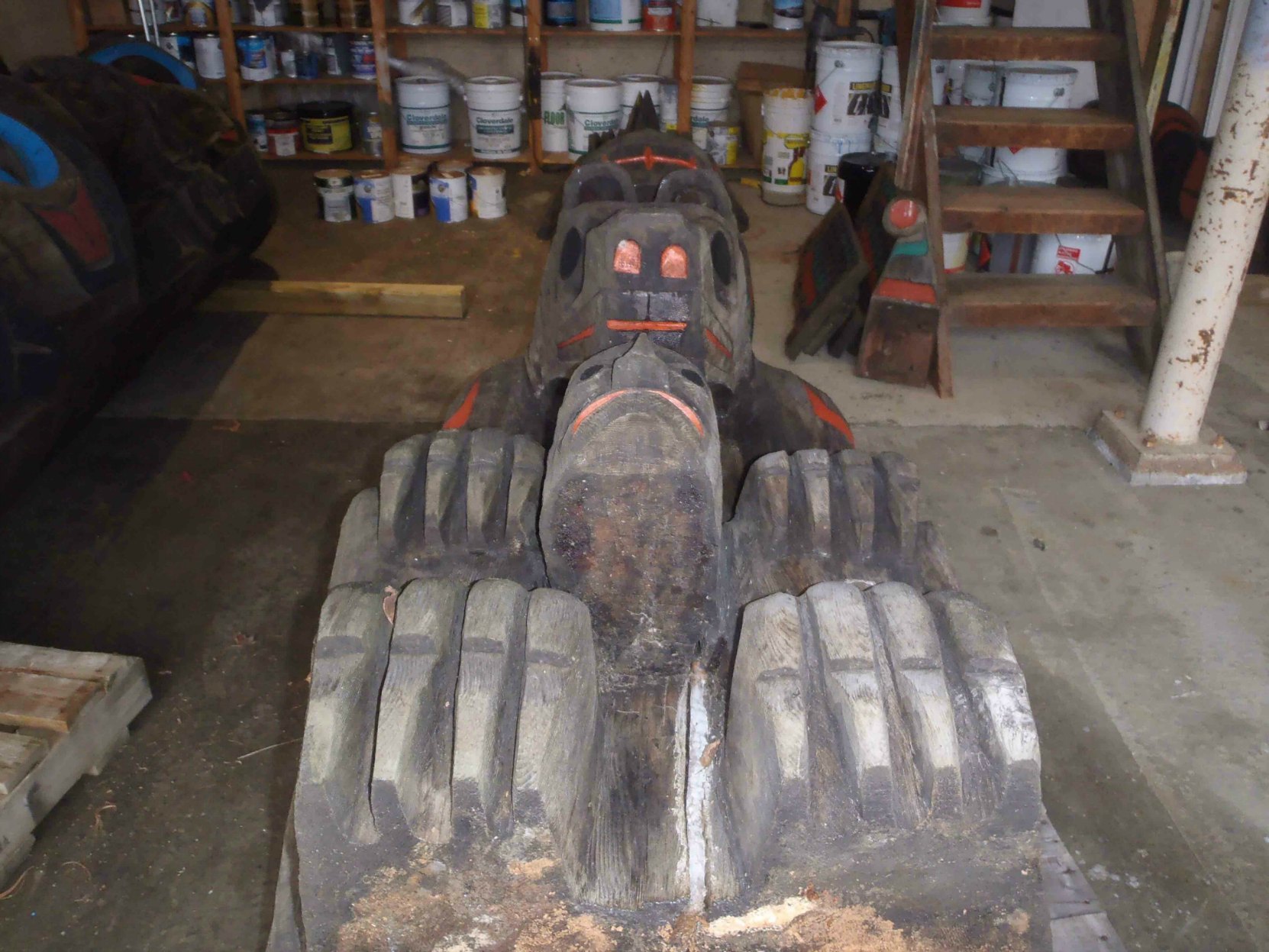 Would you like to leave a comment or question about anything on this page?