Master carver Calvin Hunt was born in 1956.  He is Kwagu'l and a member of the Kwakiutl First Nation.
Calvin Hunt comes from a family of renowned carvers. His great-grandfather was master carver Mungo Martin (1879-1962) and his grandfather was Henry Hunt (1923-1985), who became the chief carver at Thunderbird Park in Victoria, B.C. Calvin Hunt's uncles, Richard Hunt (born 1951), Tony Hunt (born 1942) and Stanley C. Hunt (born 1954), are also renowned carvers.
See the official Calvin Hunt website.
Calvin Hunt has carved the following totem poles for the City of Duncan collection: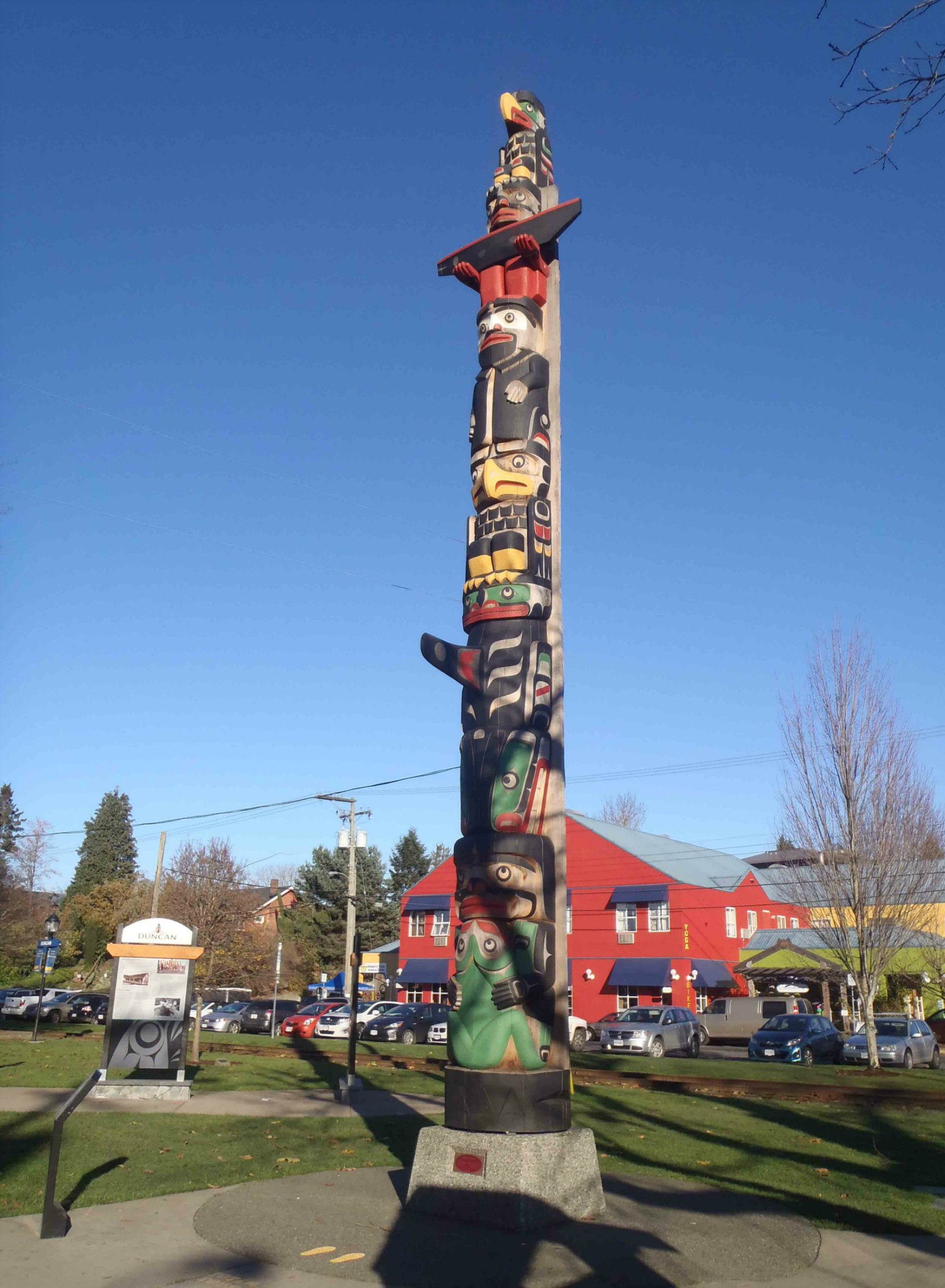 The Centennial Pole was carved by Calvin Hunt in 2012 to commemorate the 100th anniversary of the incorporation of the City of Duncan…..Read More….
Would you like to leave a comment or question about anything on this page?