The Centennial Pole was carved and erected in 2012, making it the most recent pole in the City of Duncan's collection. It stands 10.4 m (34′) in height and is displayed in Charles Hoey Park near the intersection of Canada Avenue and Station Street in downtown Duncan. The Centennial Pole was carved by Calvin Hunt.
It was commissioned in honour of the 100th anniversary, or Centennial, of the City of Duncan, which was incorporated in 1912.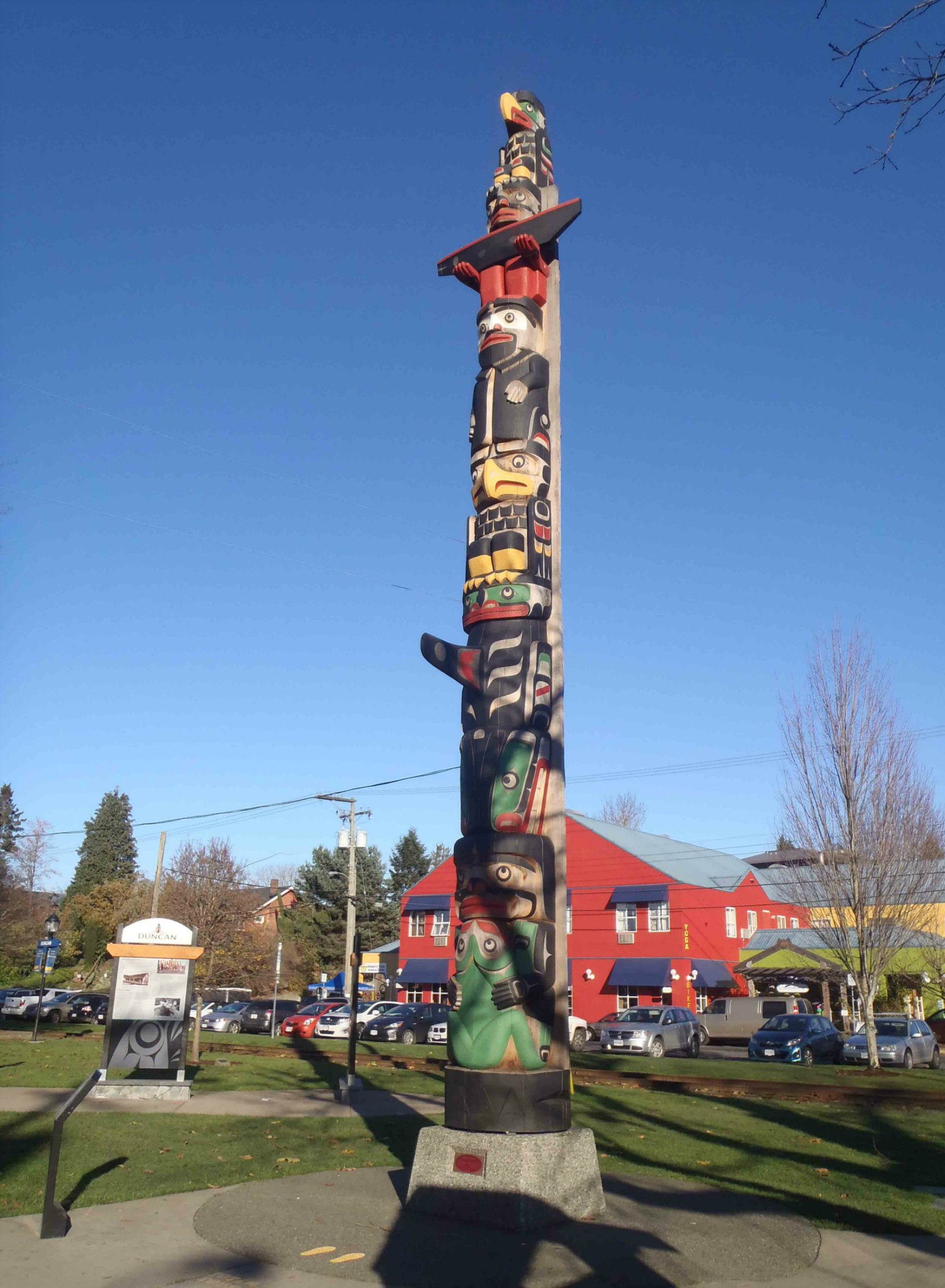 Carver Calvin Hunt says "the front of the [Centennial] pole is carved in the Kwakwaka'wakw style" while the rear of the pole is in the Coast Salish style. "The snub nose canoe is representative of the Coast Salish style of canoe.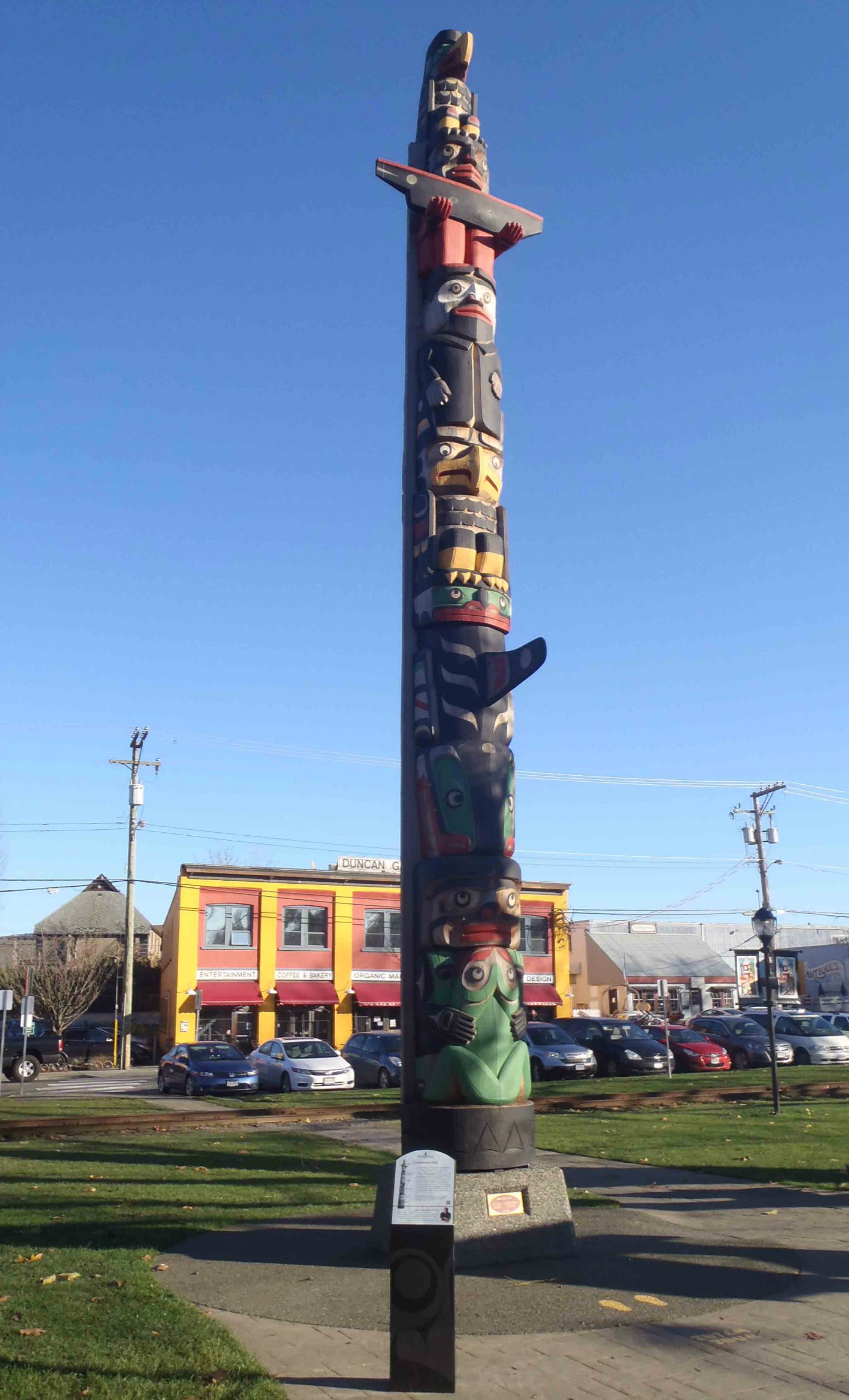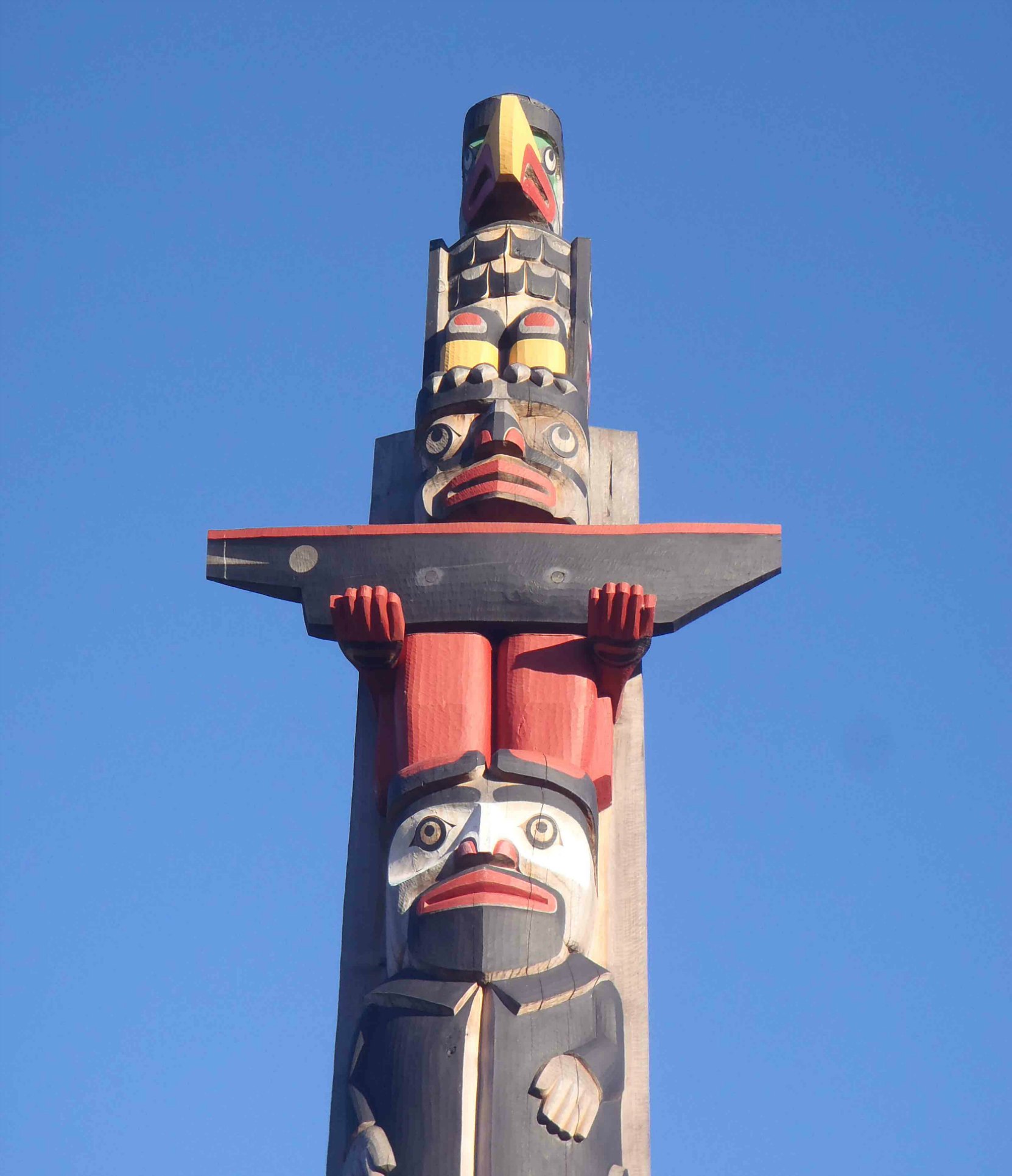 The William Chalmers Duncan figure represents William Chalmers Duncan (1836-1919), for whom the City of Duncan is named.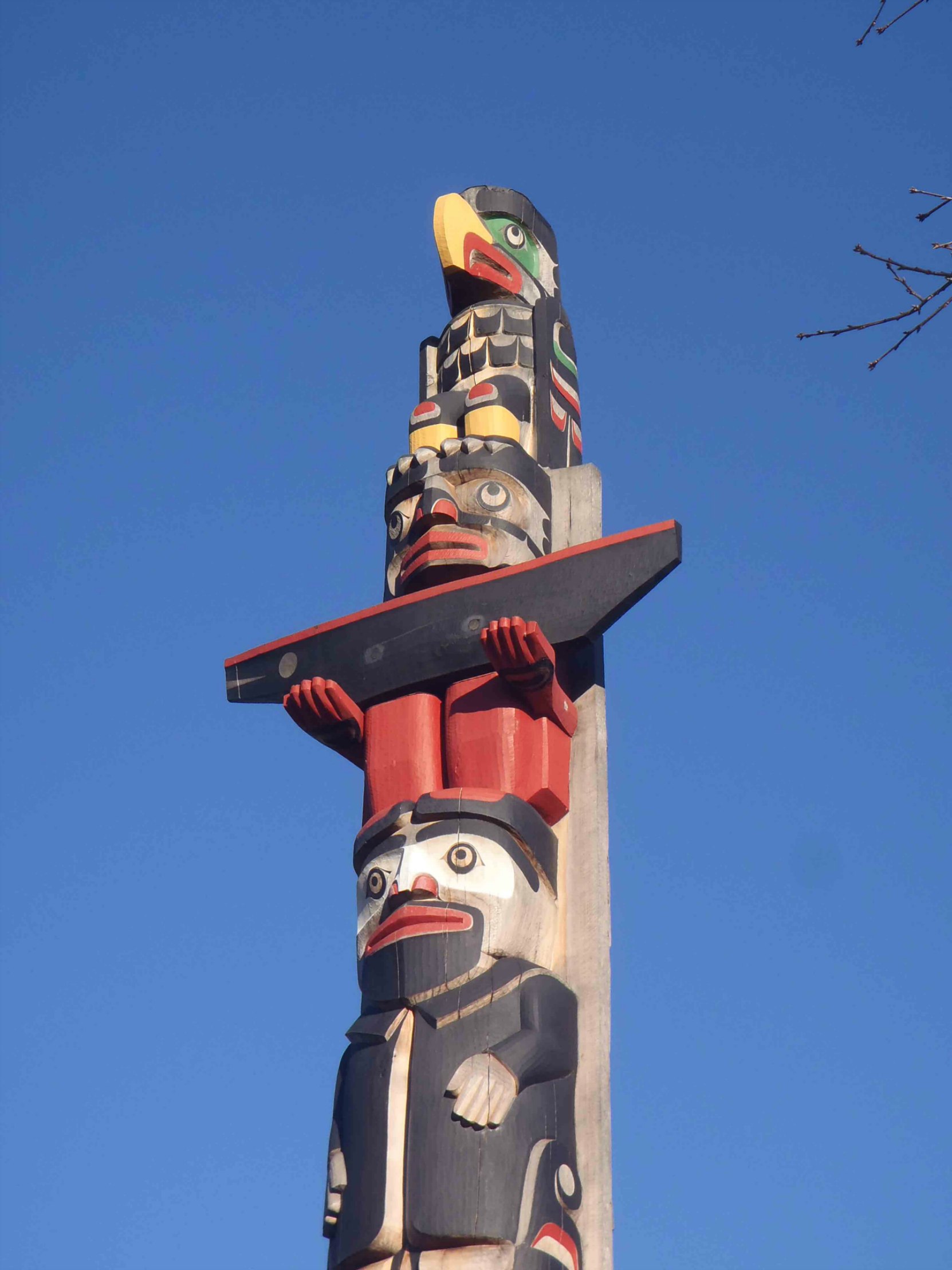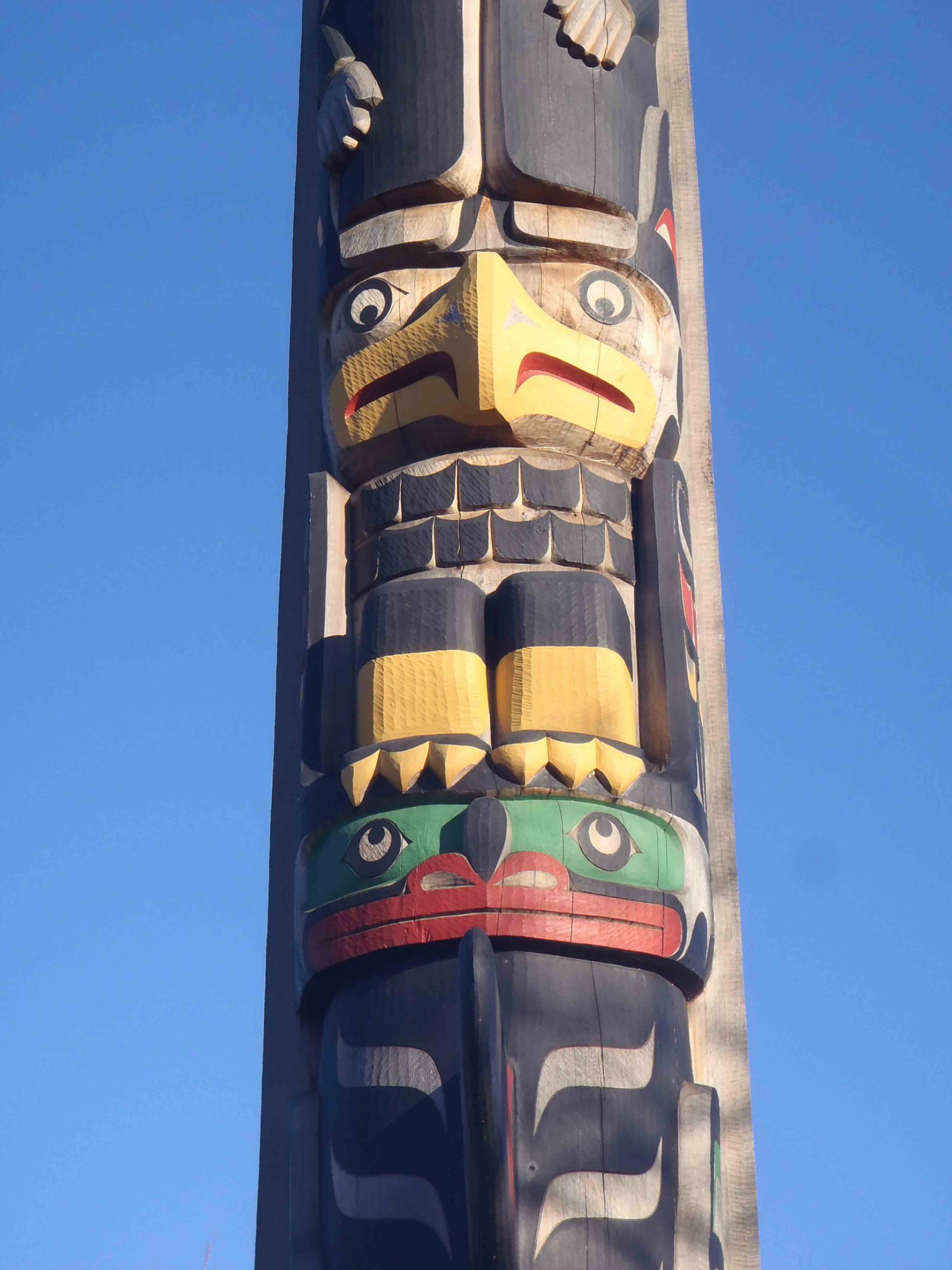 Carver Richard Hunt says that the Quw'utsun people are represented by the story of the Tzinquaw (Thunderbird) and the Q'ul-lhanumutsun (Killer Whale).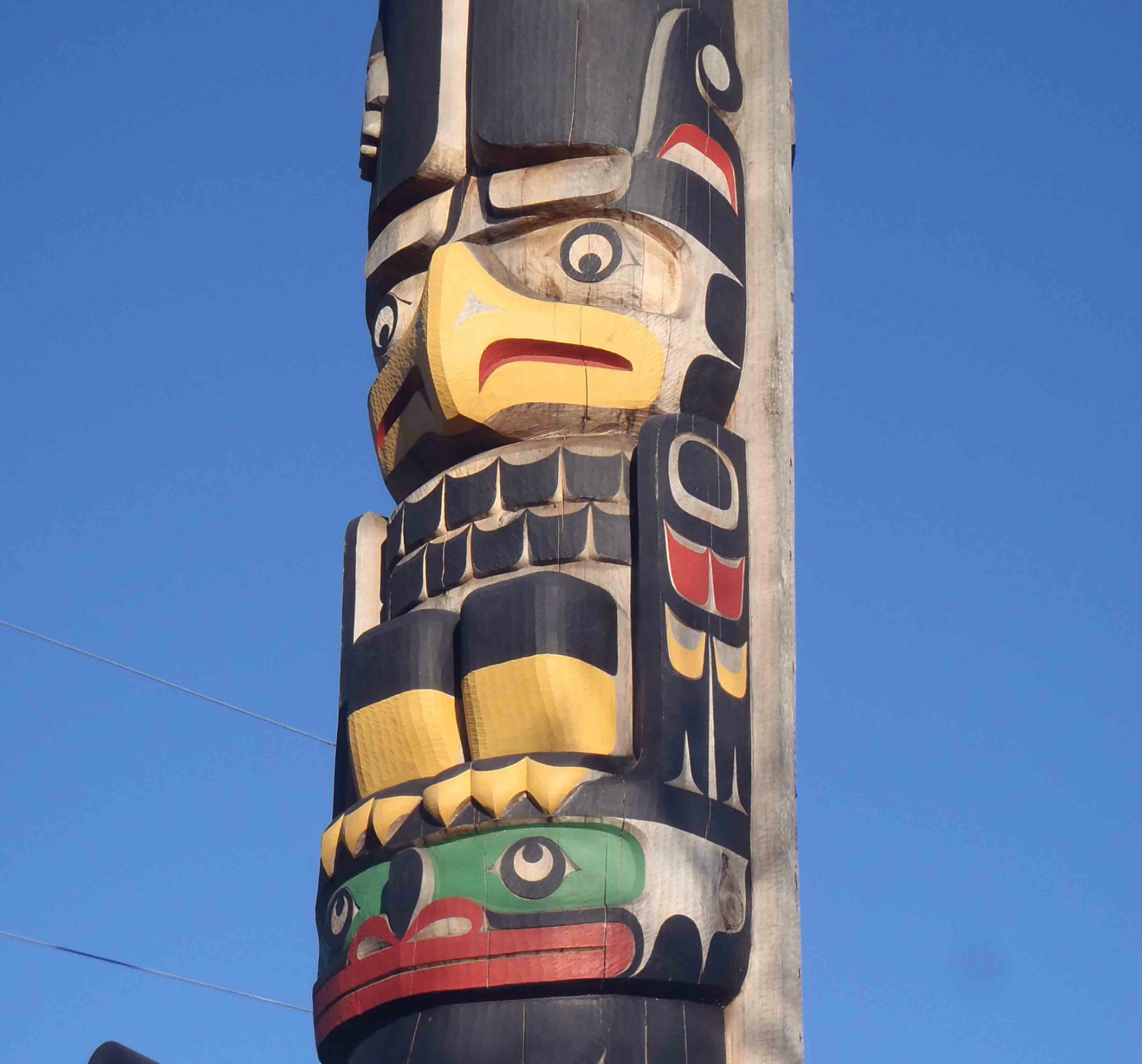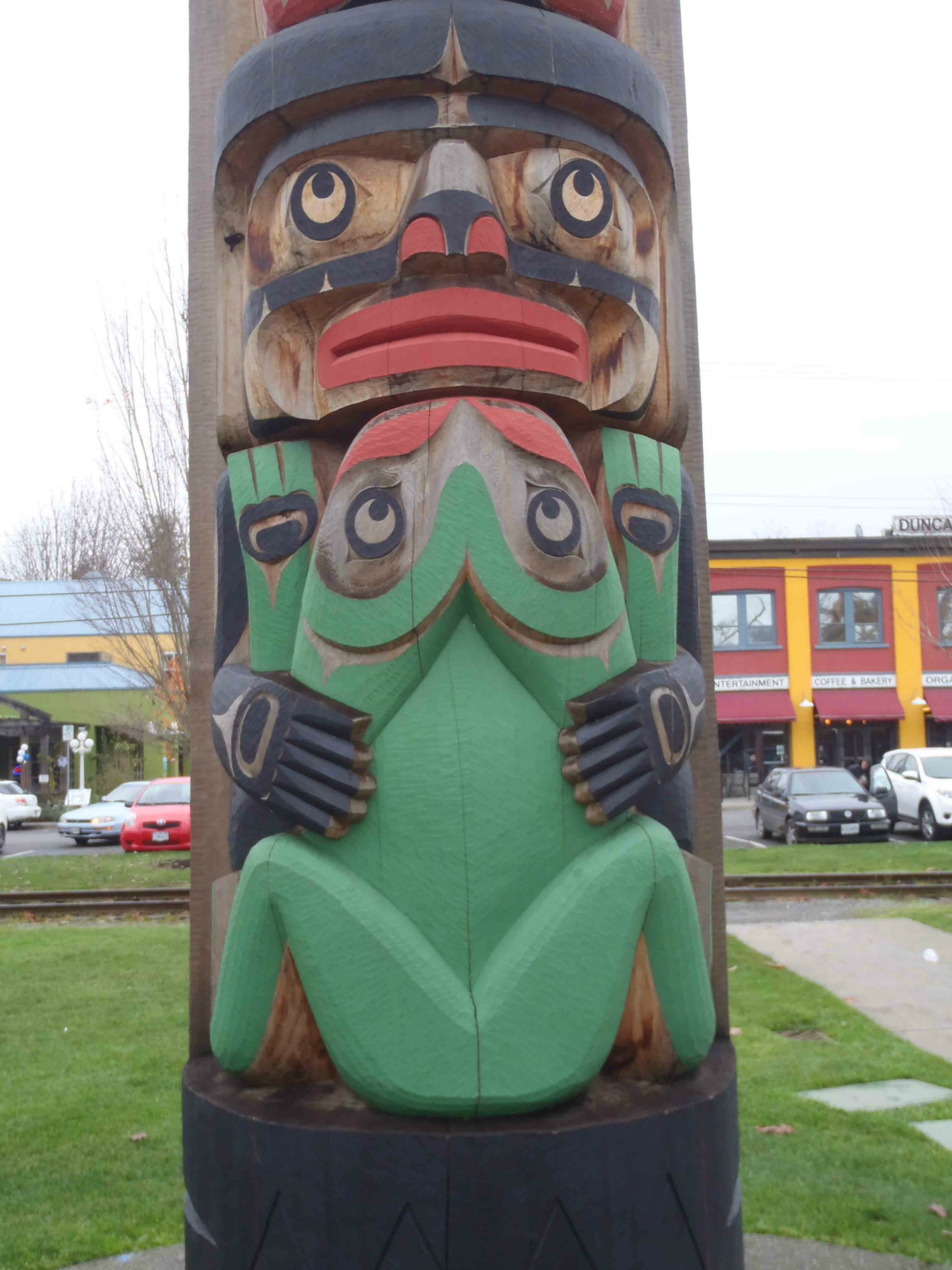 Carver Calvin Hunt says the Chief Maker figure is intended to honour the women in the community.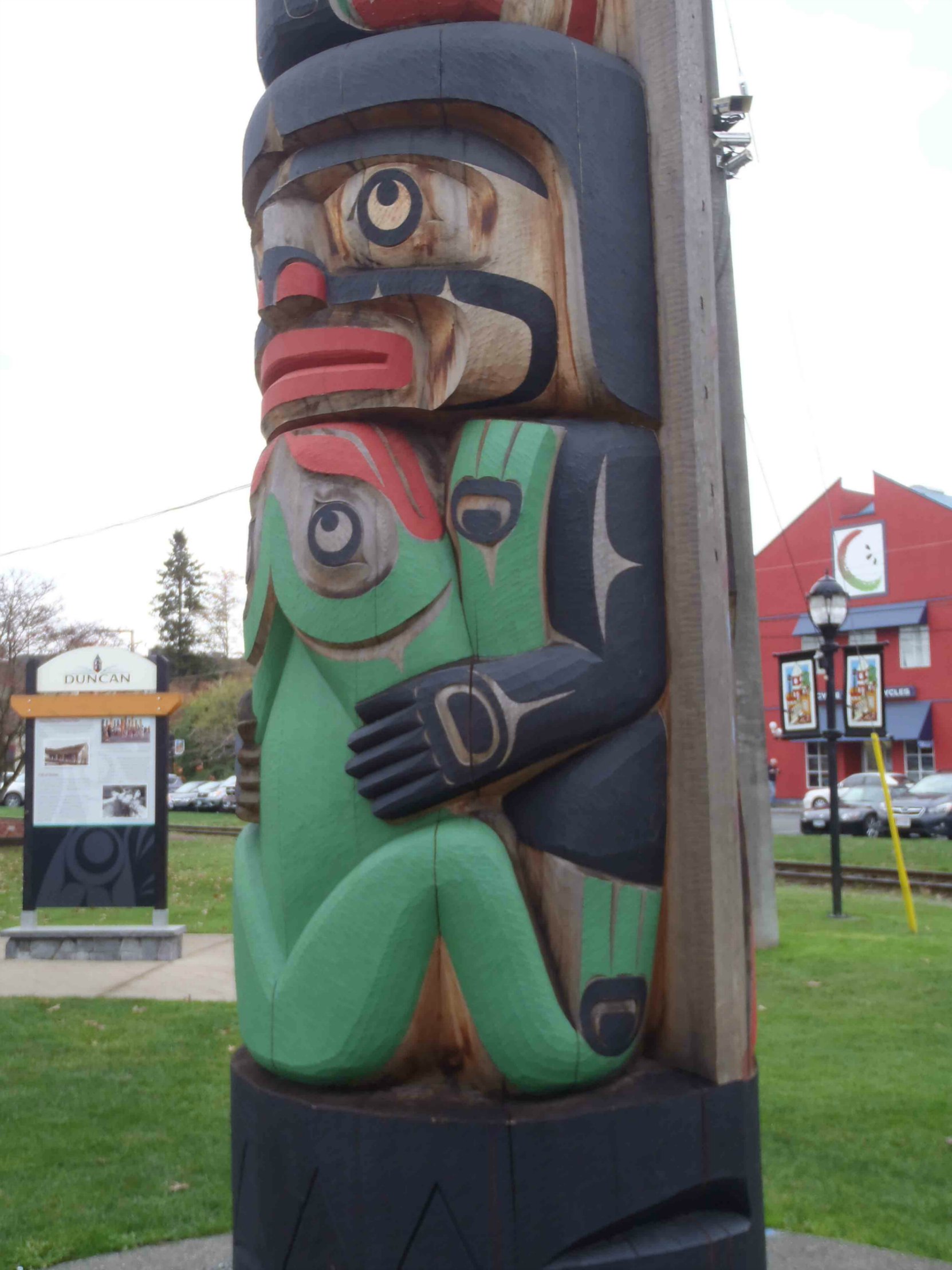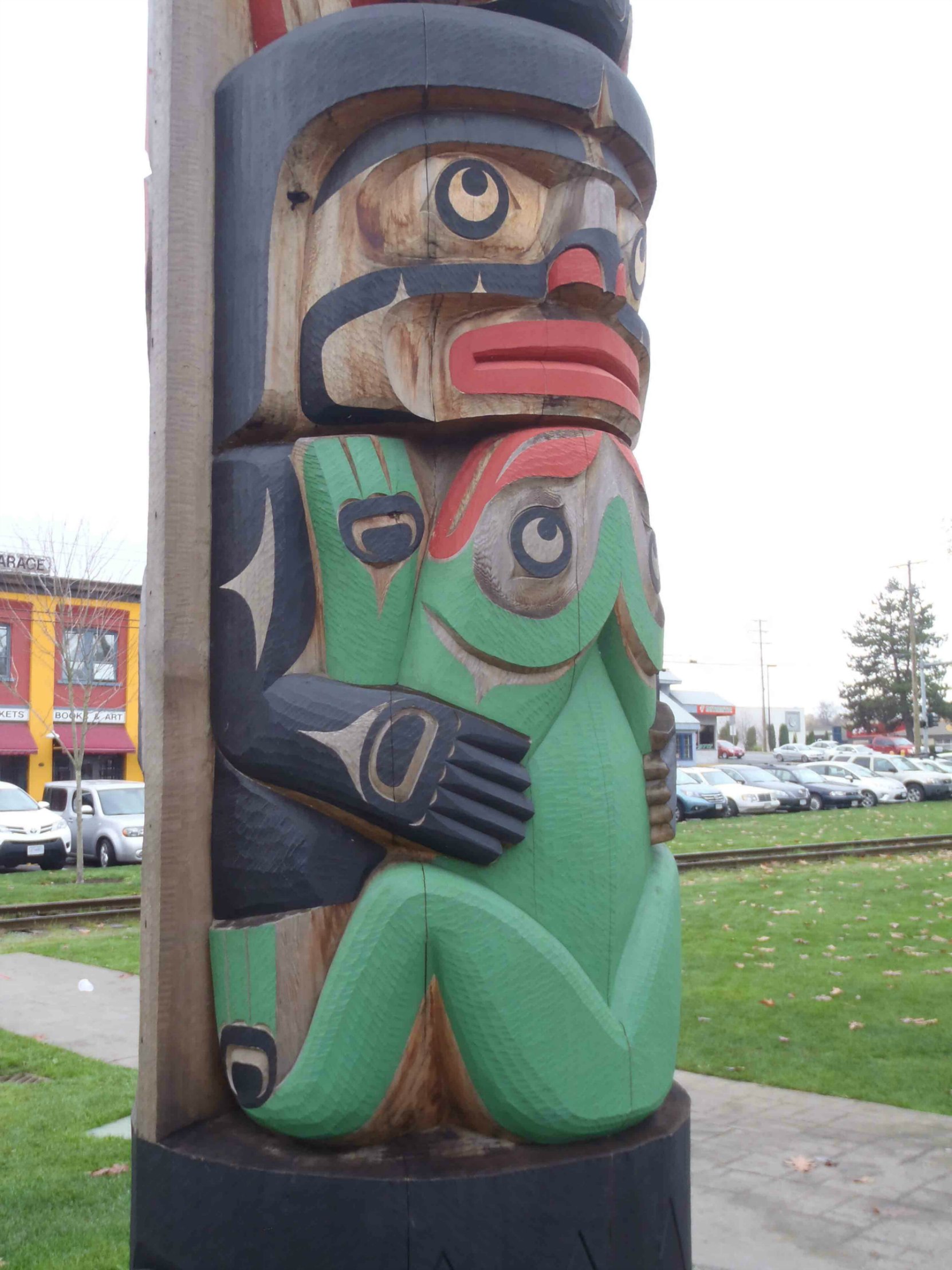 Would you like to leave a comment or question about anything on this page?