The Eagle Raven Bear totem pole is displayed on Government Street at Station Street, outside the Valley Seniors Center.
Eagle Raven Bear was carved in 1989 for the City of Duncan totem pole collection by Lenard Paquette Jackson and stands 6.2 m (20'6″) in height. It consists of five figures: the Bald Eagle, the Raven, the Bear and two Human figures.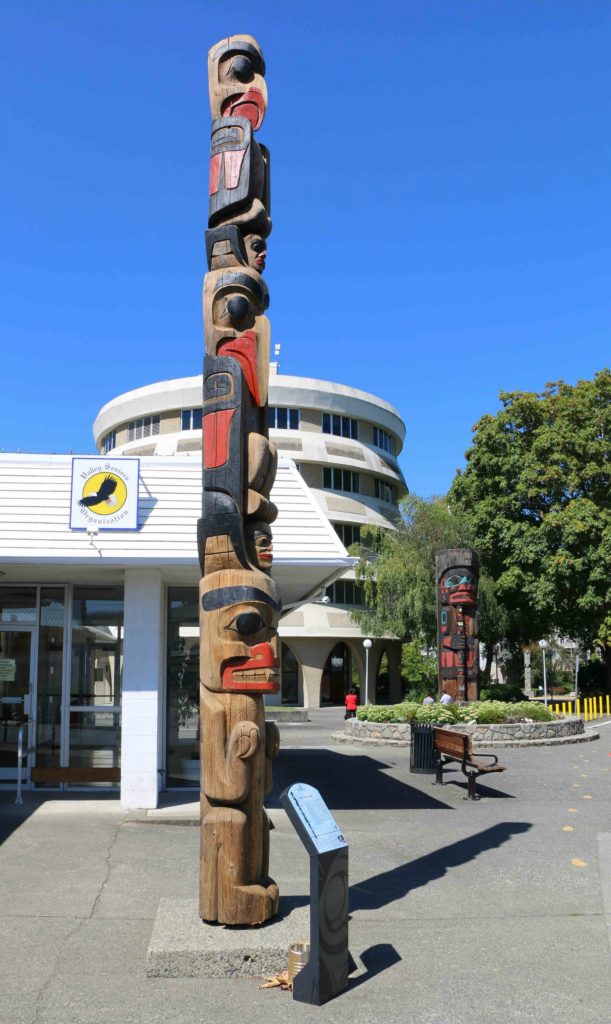 Lenard Paquette Jackson explained the meaning of Eagle Raven Bear as:
"The Eagle symbolizes knowledge [and] eyesight and carries messages to the Creator. The Eagle is a prominent figure.
The Human below the Eagle's feet, in between the Raven's ears, is to show that, without the Human, art would not be accomplished.
The Raven brought light to the world. He is also a shape shifter.
The Bear is the King of the Forest…..Humans need to watch out for the Bear.
The Human in between the Bear's ears is to make the Bear aware when humans are around. The Human is also to watch out for the safety of the animals."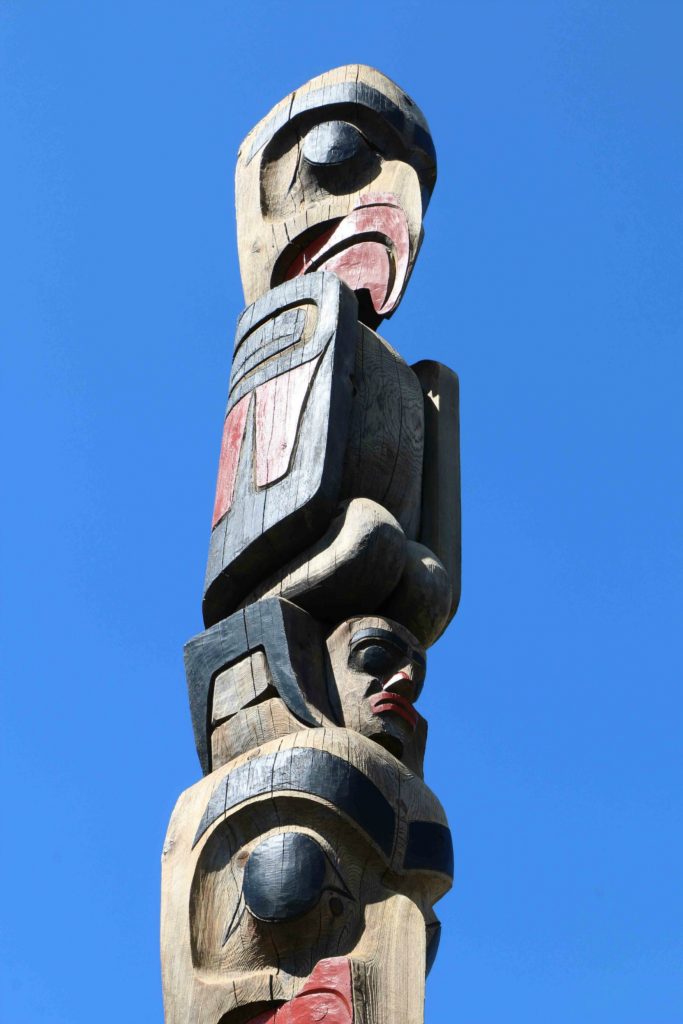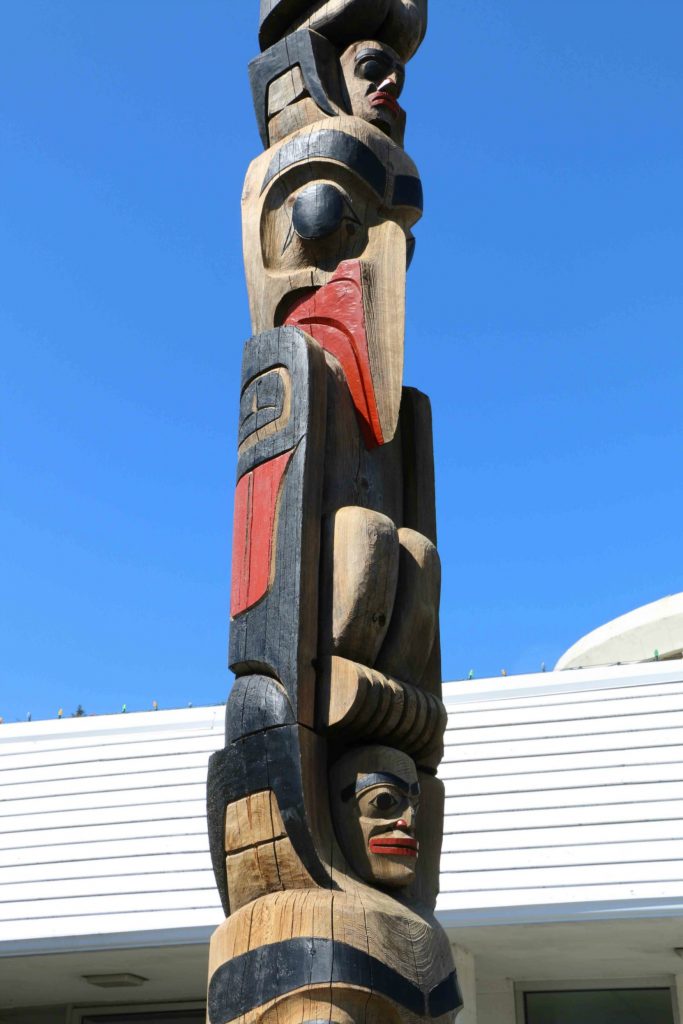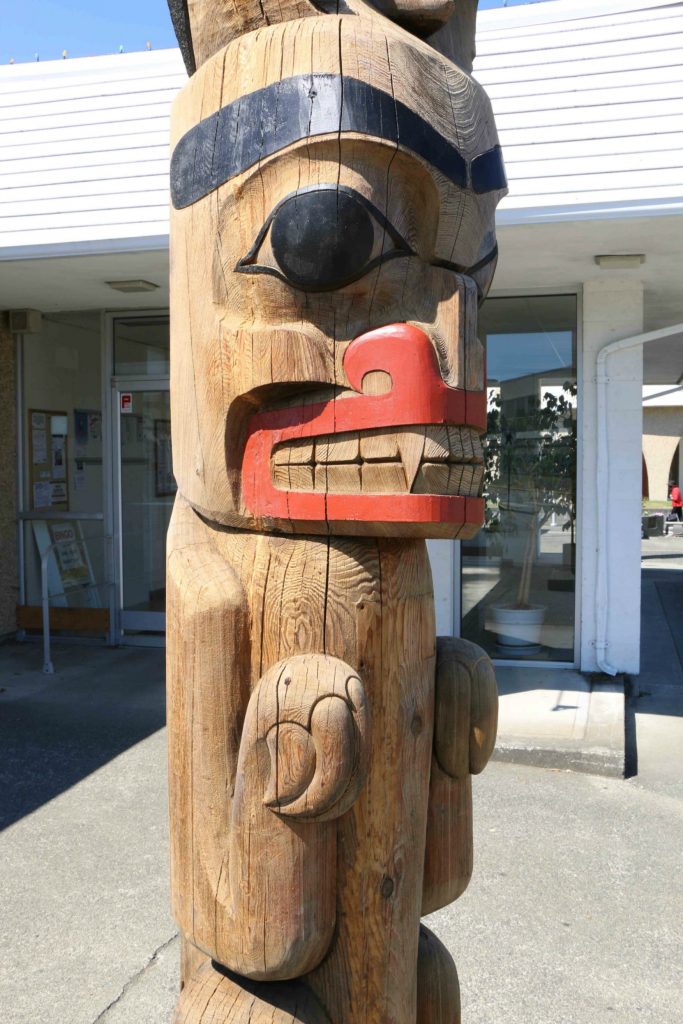 Eagle Raven Bear was removed from public display between the fall of 2015 and July 2016 for maintenance and restoration. Some photos of Eagle Raven Bear while it was removed for maintenance are shown below.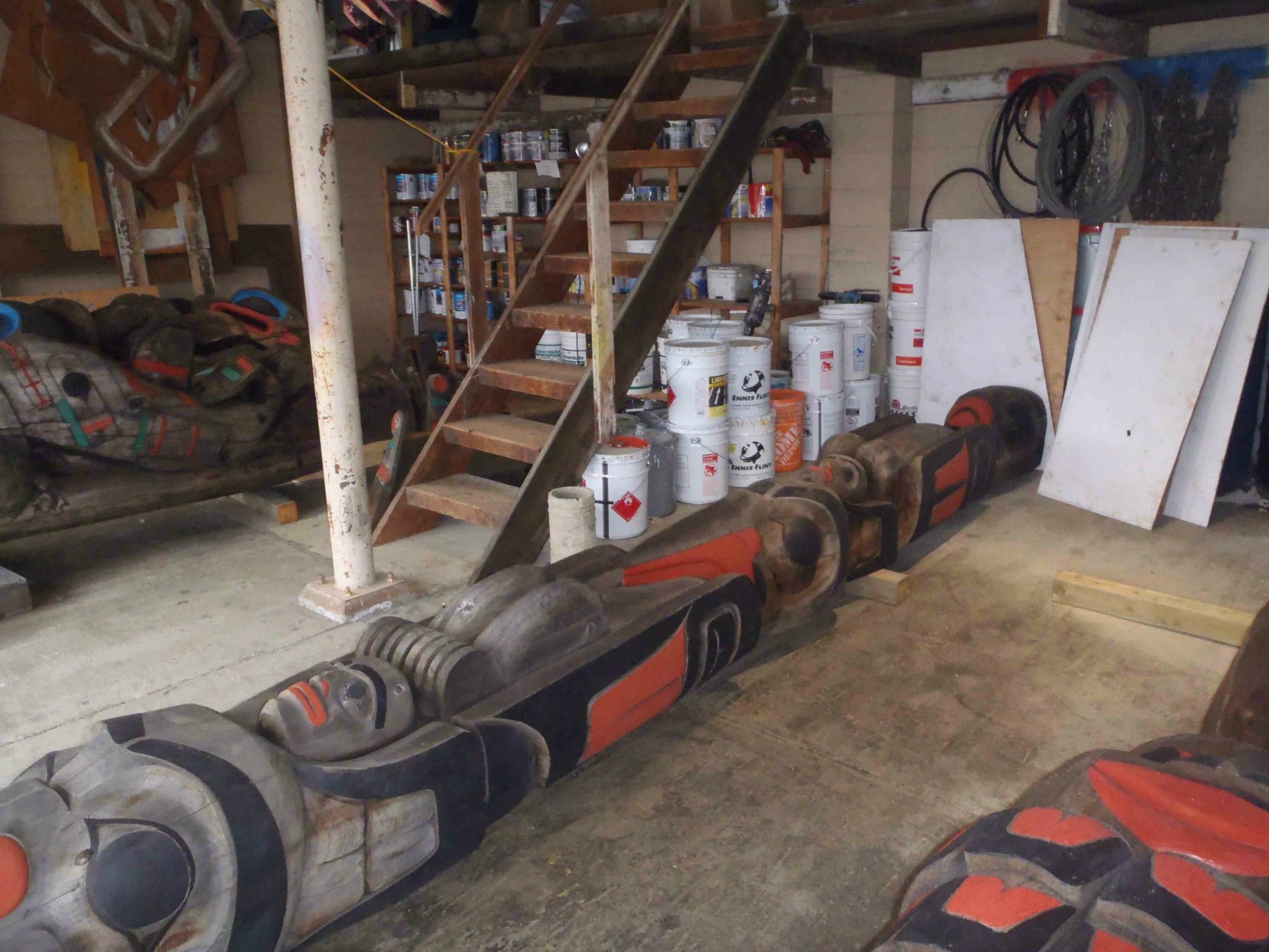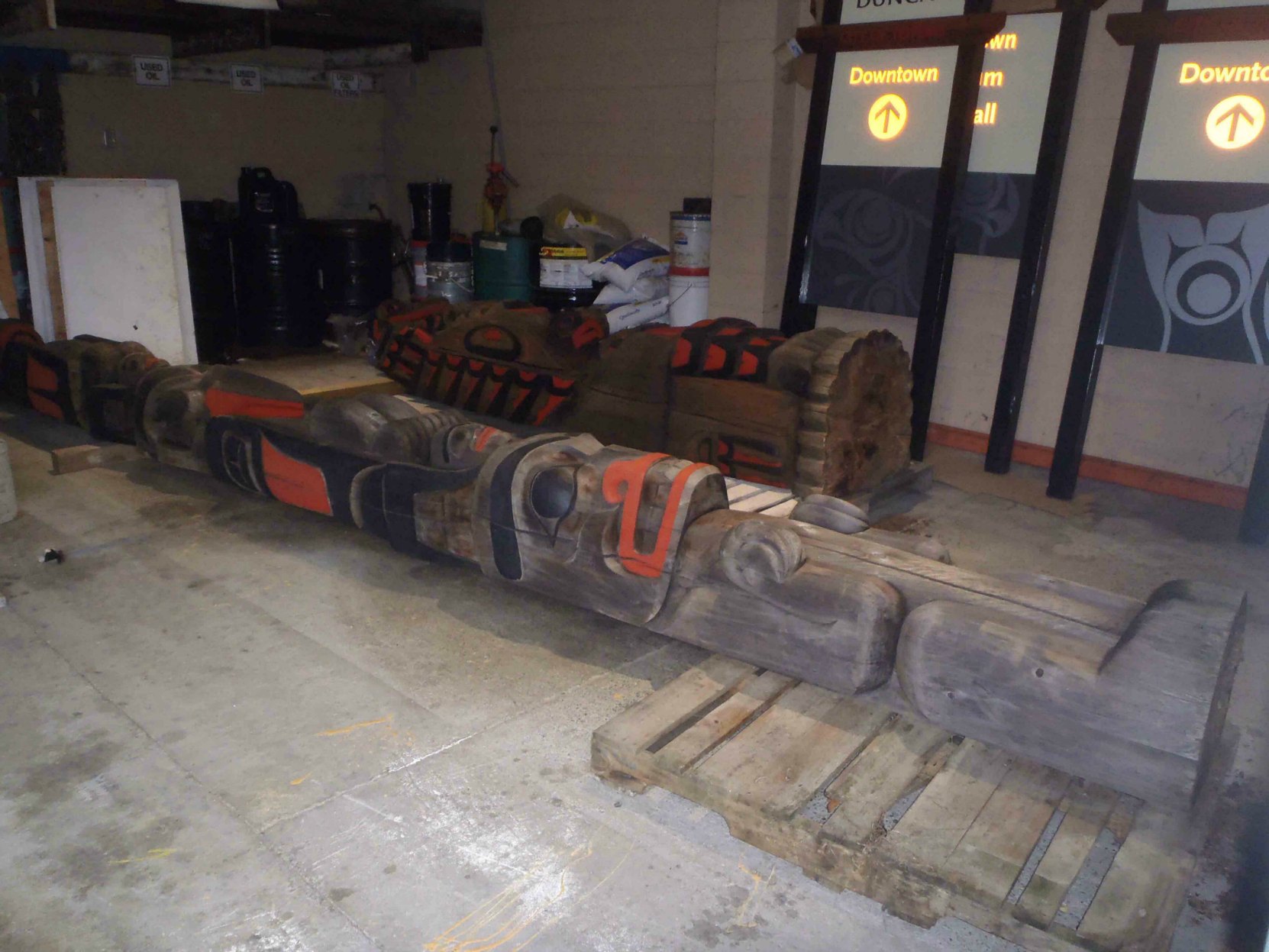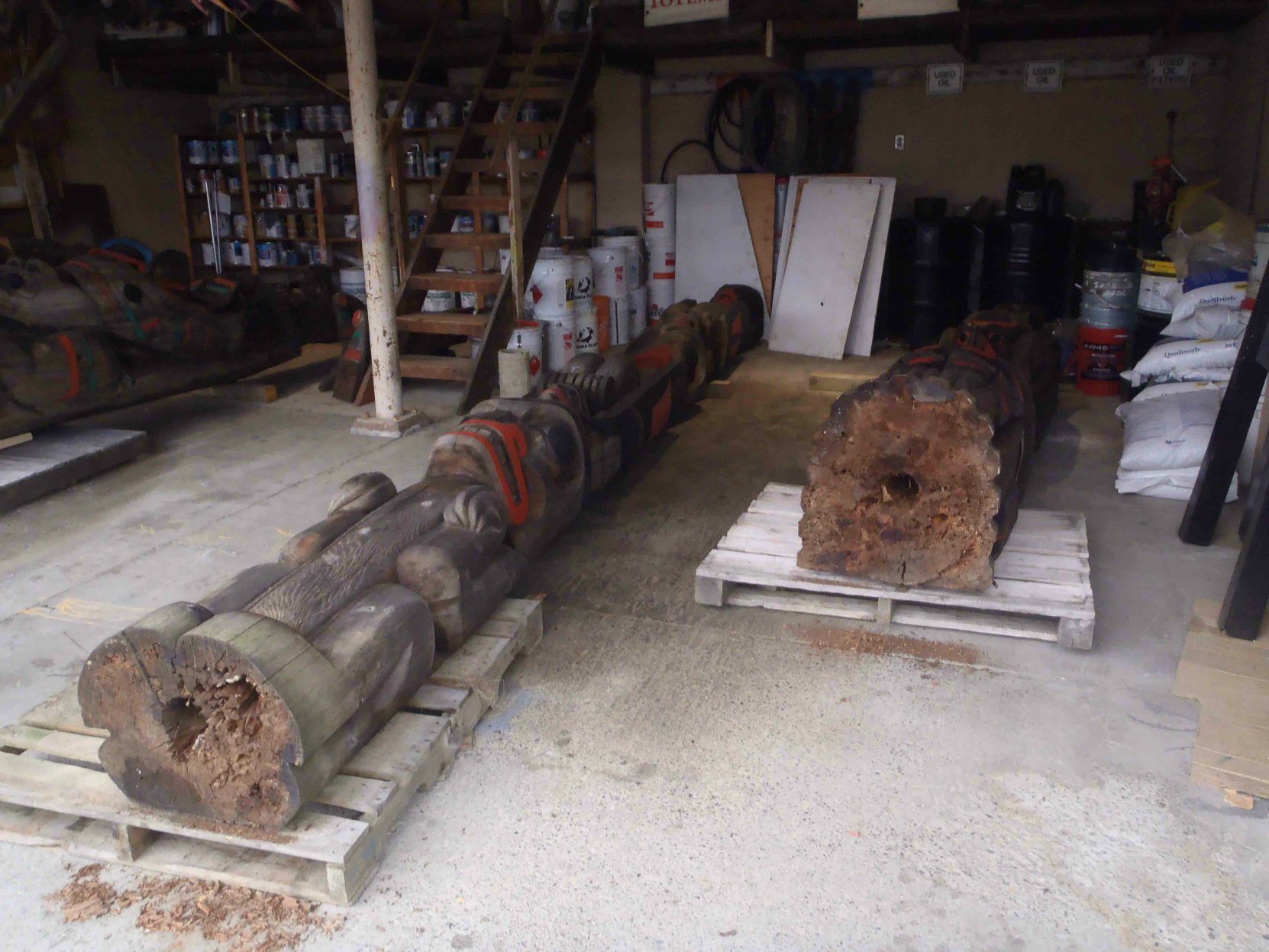 Part of the maintenance on the Eagle Raven Bear totem pole involved repairing some rot and ant damage on the base of the pole and repairing the hole in which the base support is inserted when the totem pole is on public display. The damage to the base of the Eagle Raven Bear totem pole can be seen in the photograph above.
When Eagle Raven Bear was put back on public display in July 2016 hockey pucks were inserted below its base to allow air circulation and also to allow access so insect damage can be treated without removing the pole.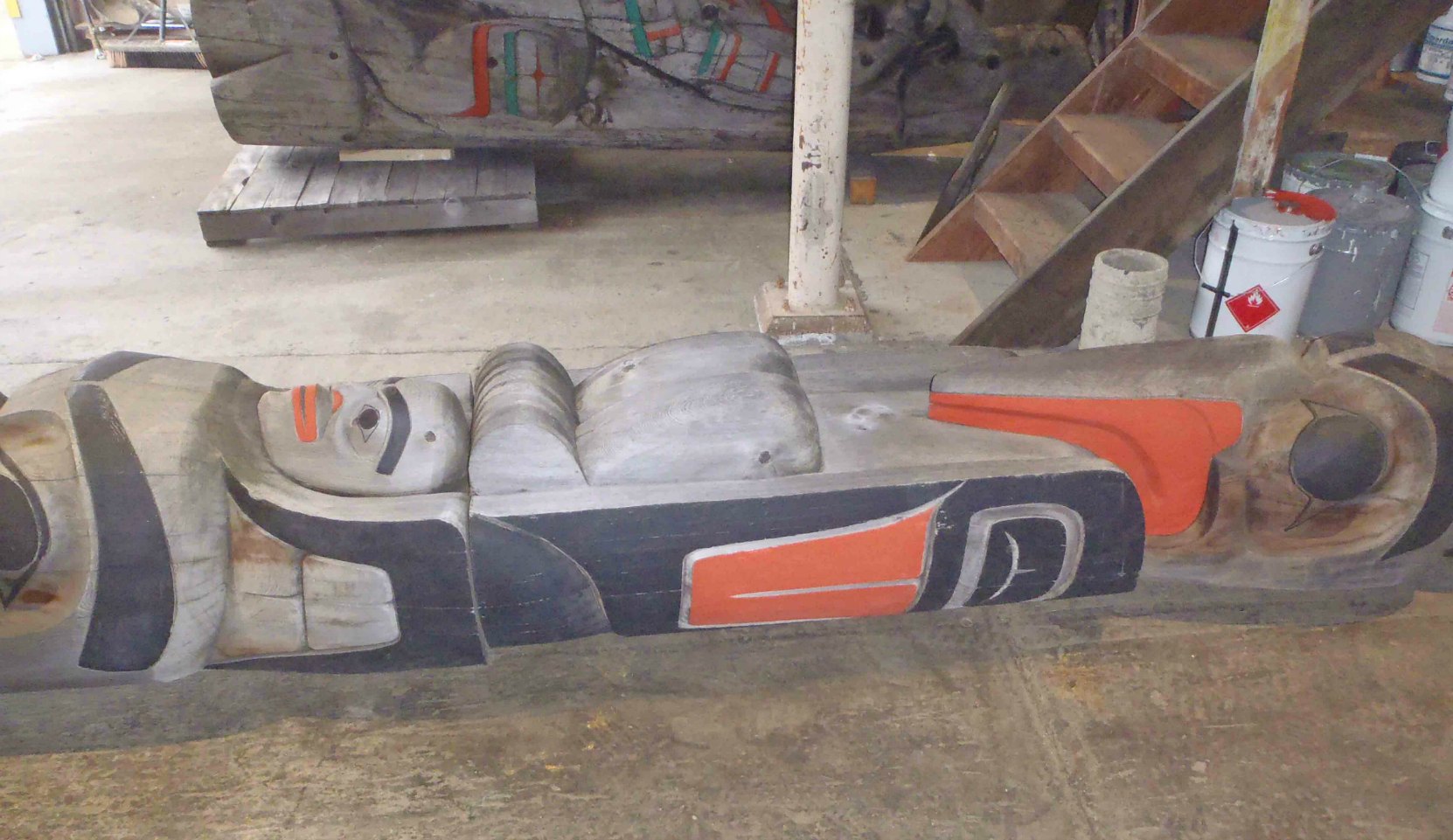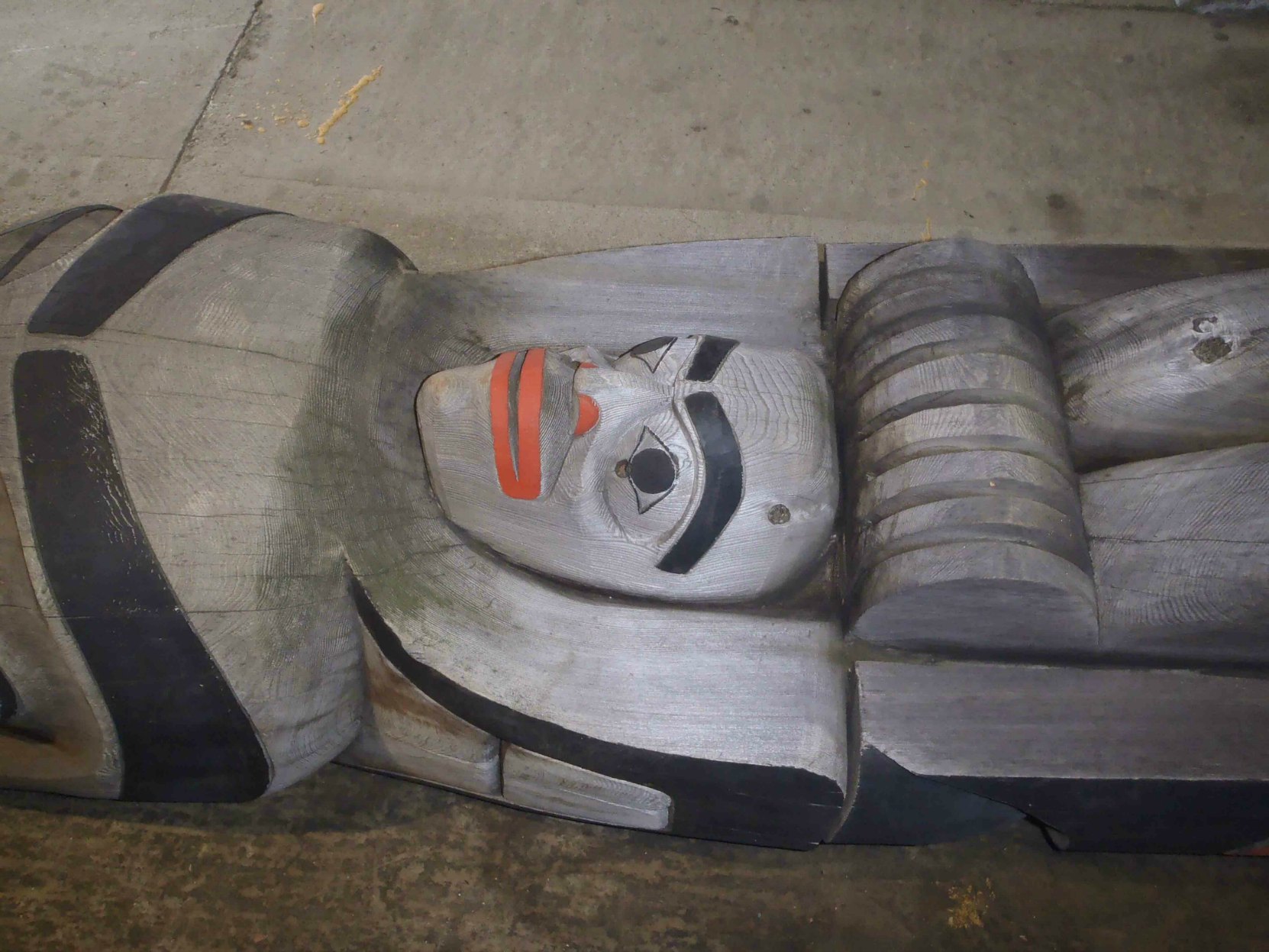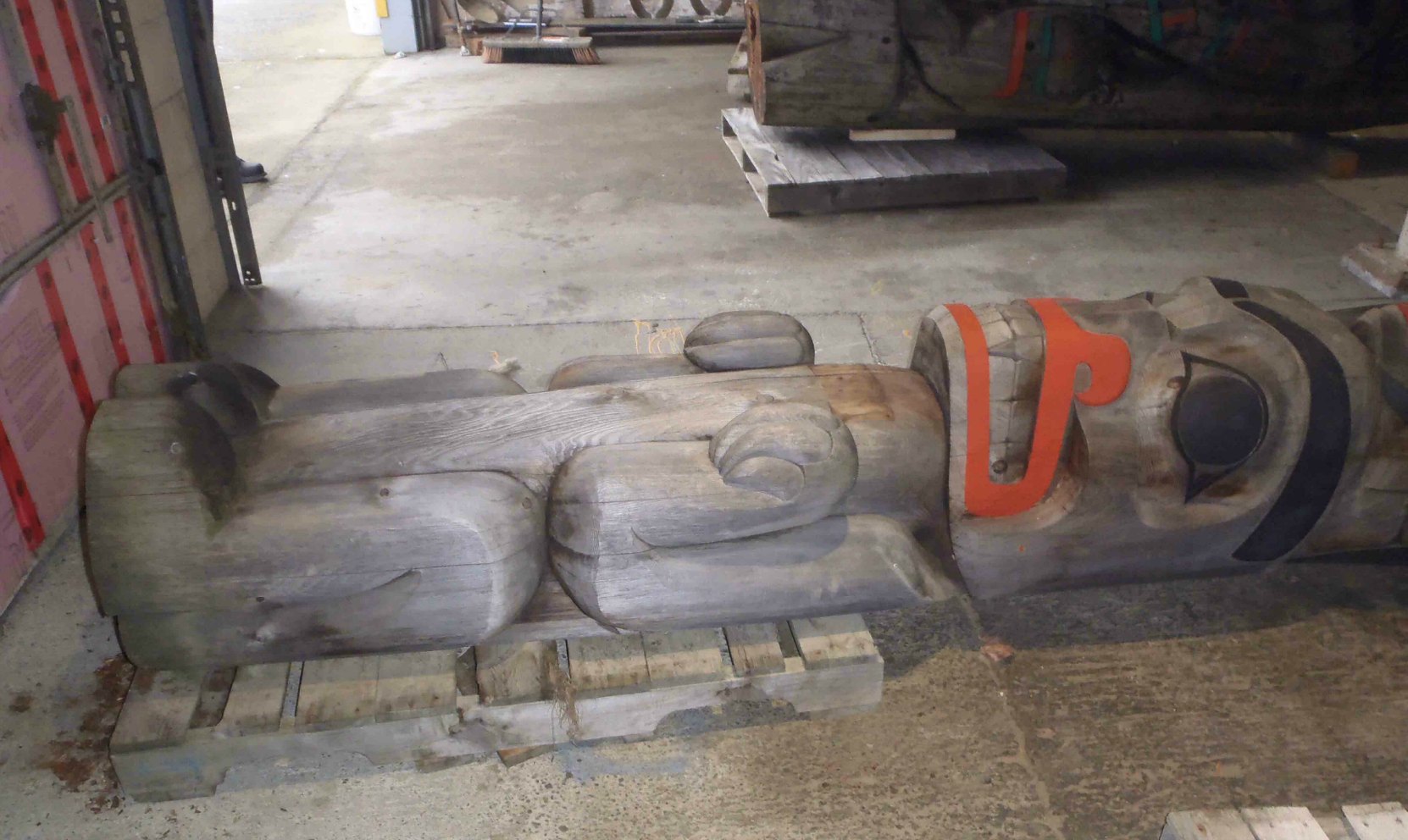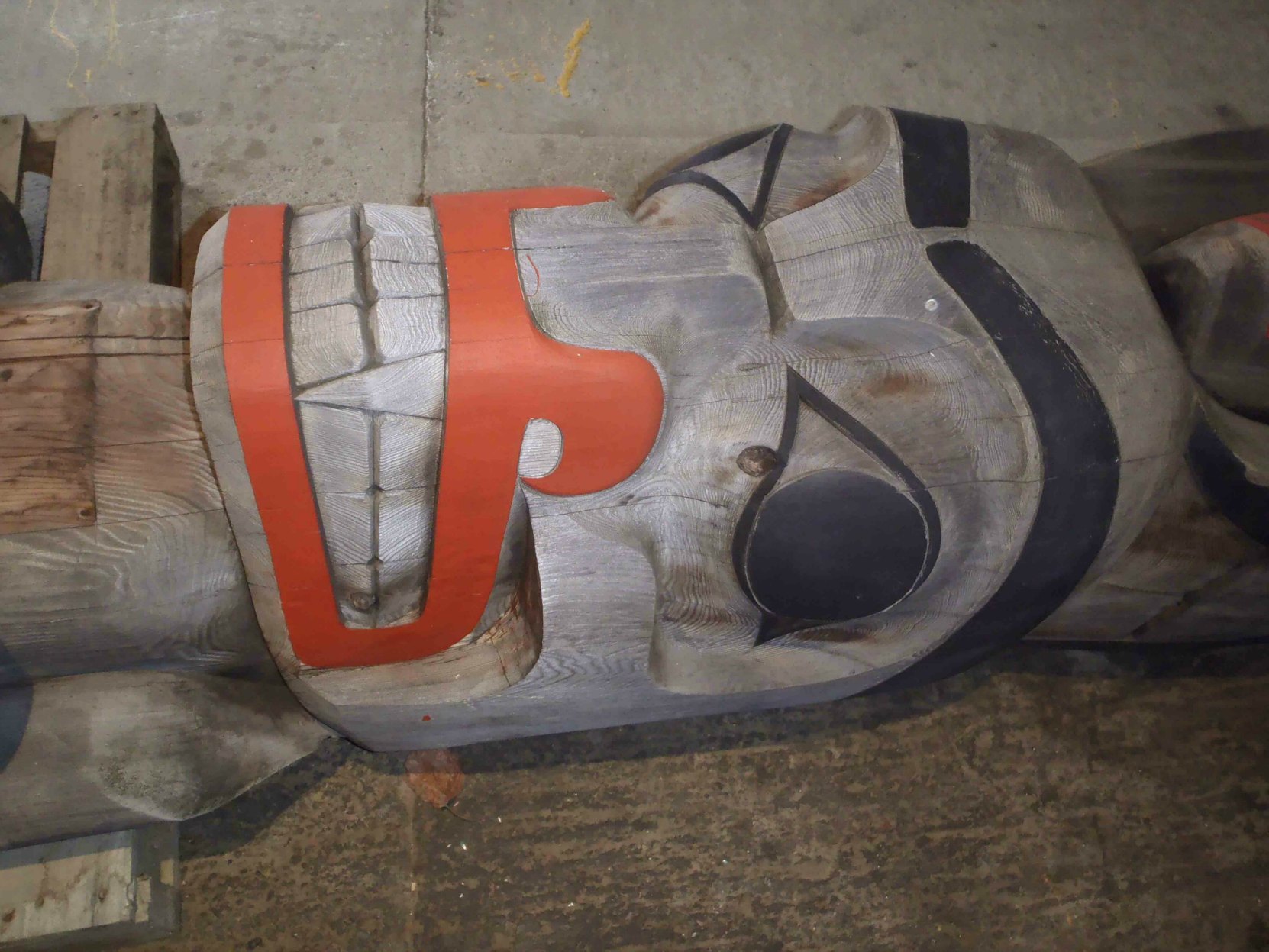 Would you like to leave a comment or question about anything on this page?