The Gwa'yasdams Flood Story totem pole is located outside the Valley Seniors Center on Government Street at Station Street, in downtown Duncan. It was carved in 1988 by Basil Jones.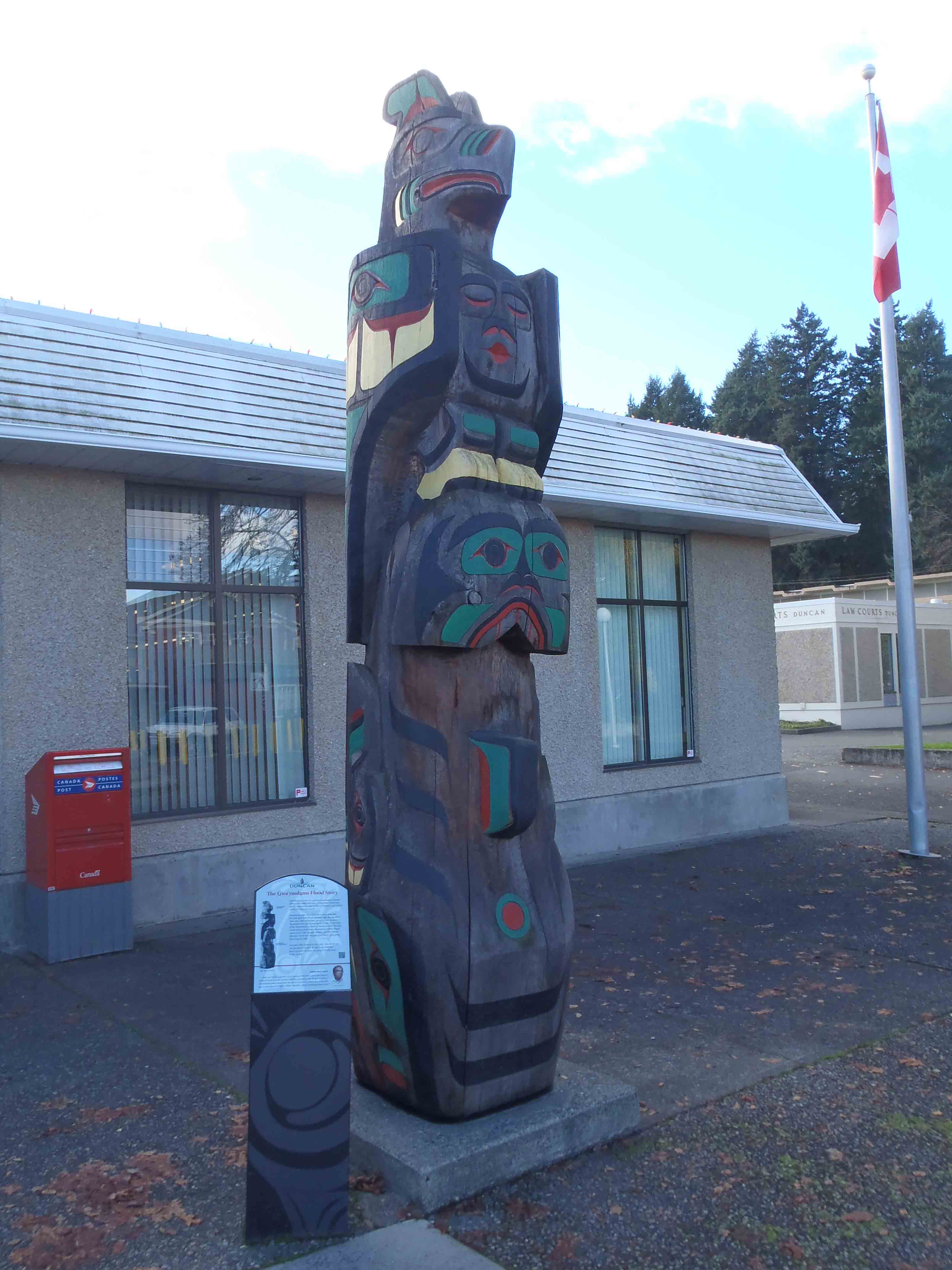 Basil James described the pole as being inspired by a flood story told in a community on Gilford Island off B.C.'s Central Coast about the Thunderbird coming from Mt. Stephens, a 1592m (5223 feet) peak in B.C.'s Coast Range, northeast of Nimmo Bay and west of Kingcome Inlet.
"Kwankwanxwalige (the Thunderbird) is on top of the pole…He came down from Mount Stephens, right after the flood. There was a little village there, we call it K'we. He took his Thunderbird dress off and he acted like a man, On the chest of this Thunderbird is a Giant, a Dzunuk'wa (Wild Woman). On the bottom of the pole is the Max'inuxw (Killer Whale) and on his fin is the Luwagila (Raven). The Killer Whales, they save a lot of men, they take them ashore…"
Other symbols on the pole are family crests of the carver's family.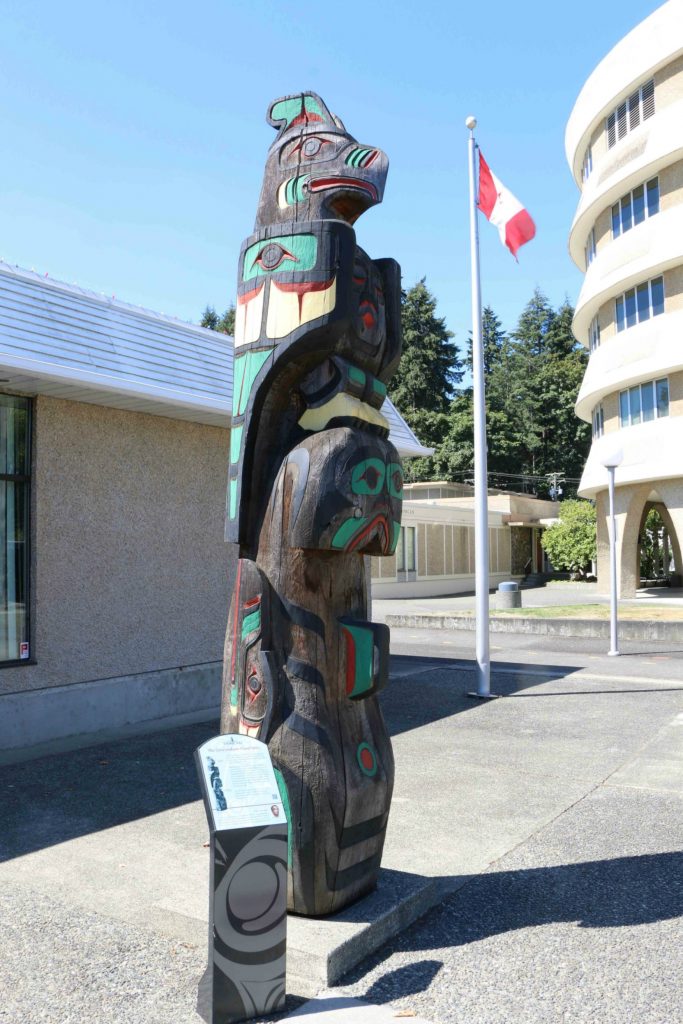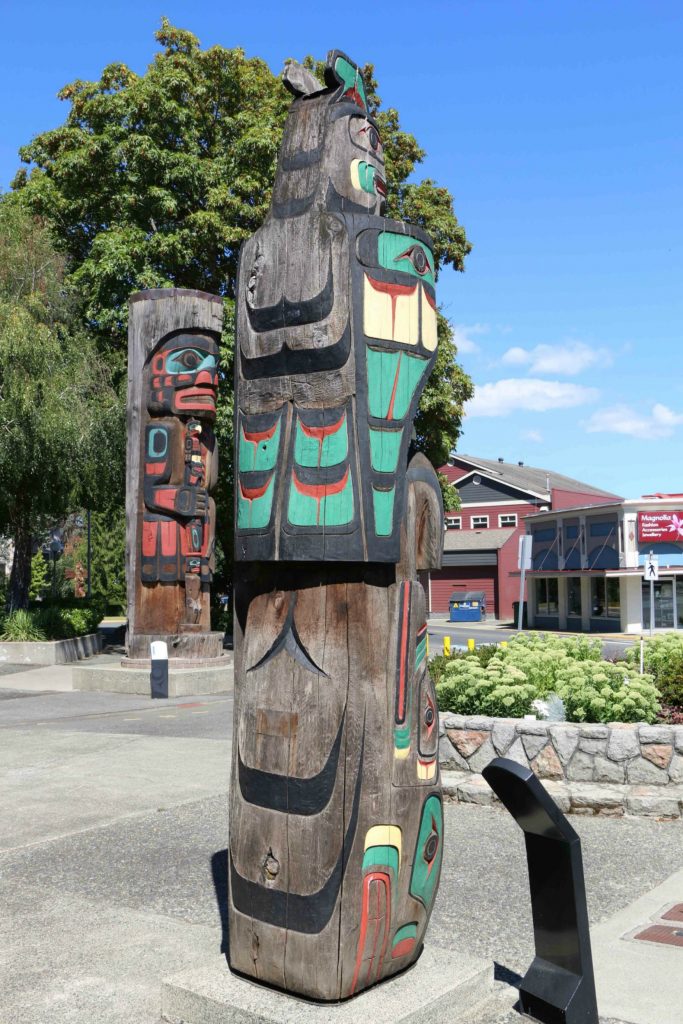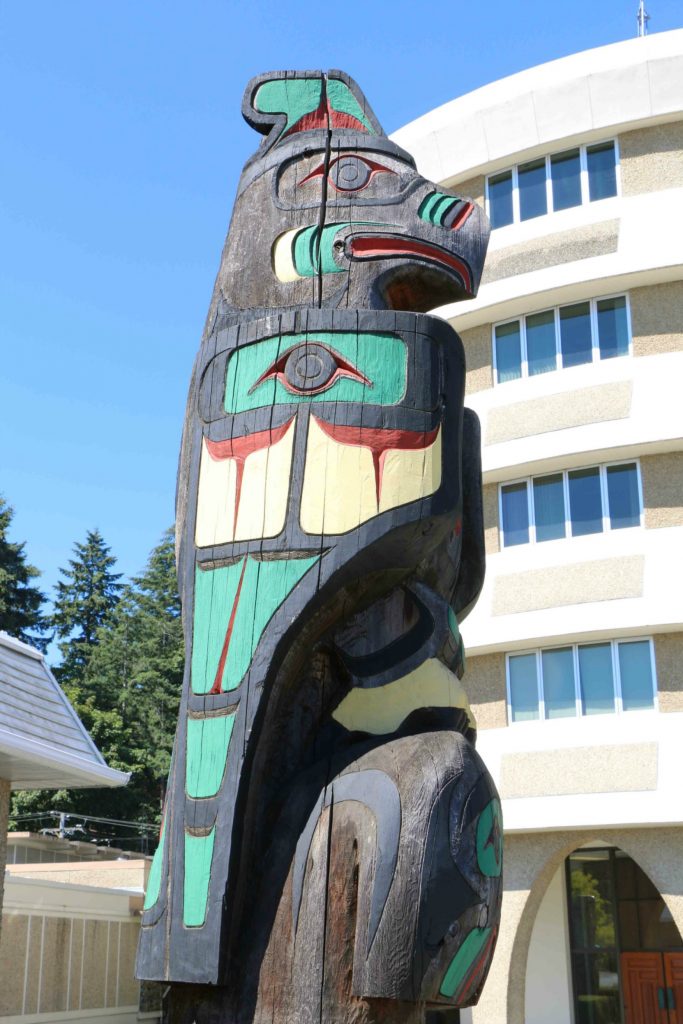 Would you like to leave a comment or question about anything on this page?