The Guardians is one of a group of three poles (along with the Chief's Pole and Dzunuk'wa) displayed at the intersection of Government Street and Kenneth Street.
The Guardians was carved in 1986 by Francis Horne, Sr. and stands 3.7m (12′ 1″) in height.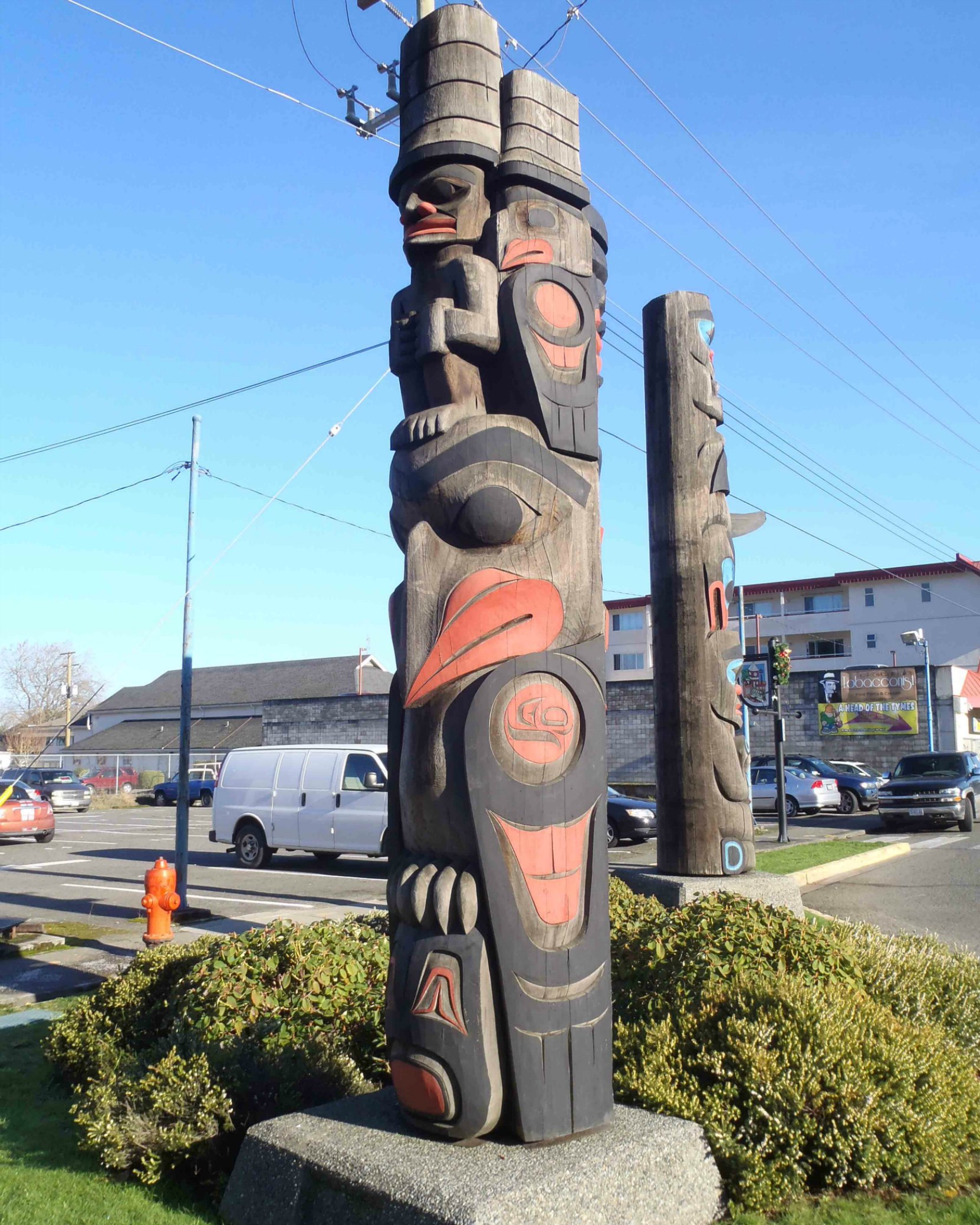 Carver Francis Horne, Sr. describes the meaning of The Guardians as,
"The three watchmen on the top of the pole are guardians against evil…..The Eagle symbolizes freedom of spirit. Below the Eagle's feet are its tail feathers."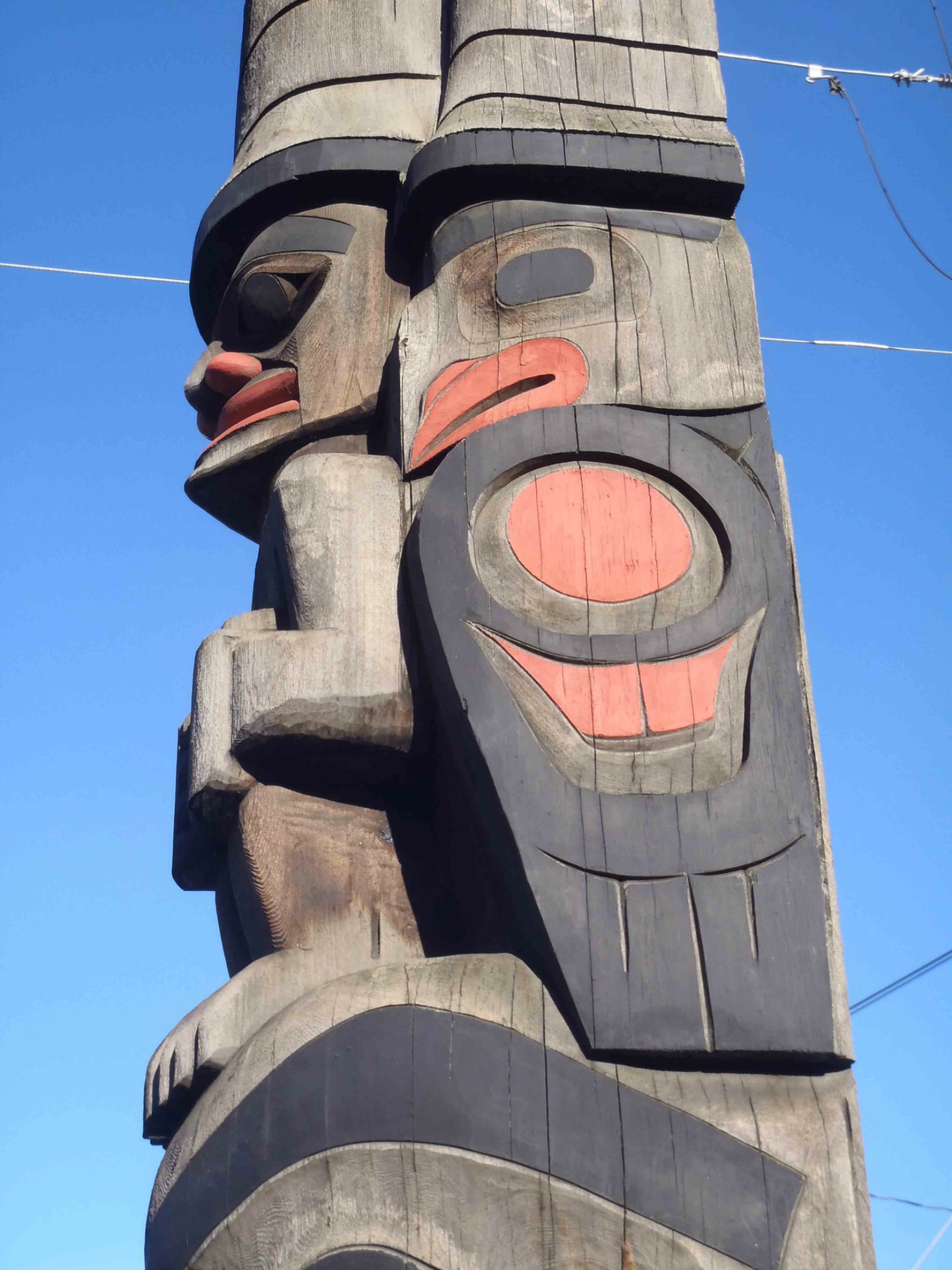 The three watchmen figures on the top of The Guardians are inspired by Haida carvers, who typically put three watchmen figures on top of poles that face the ocean.