In the fall of 2015 four totem poles from the City of Duncan collection were removed from public display and placed in a City of Duncan Public Works facility for maintenance.
These poles were Eagle Raven Bear, Pole of Wealth. Raven Stealing The Sun and The Feast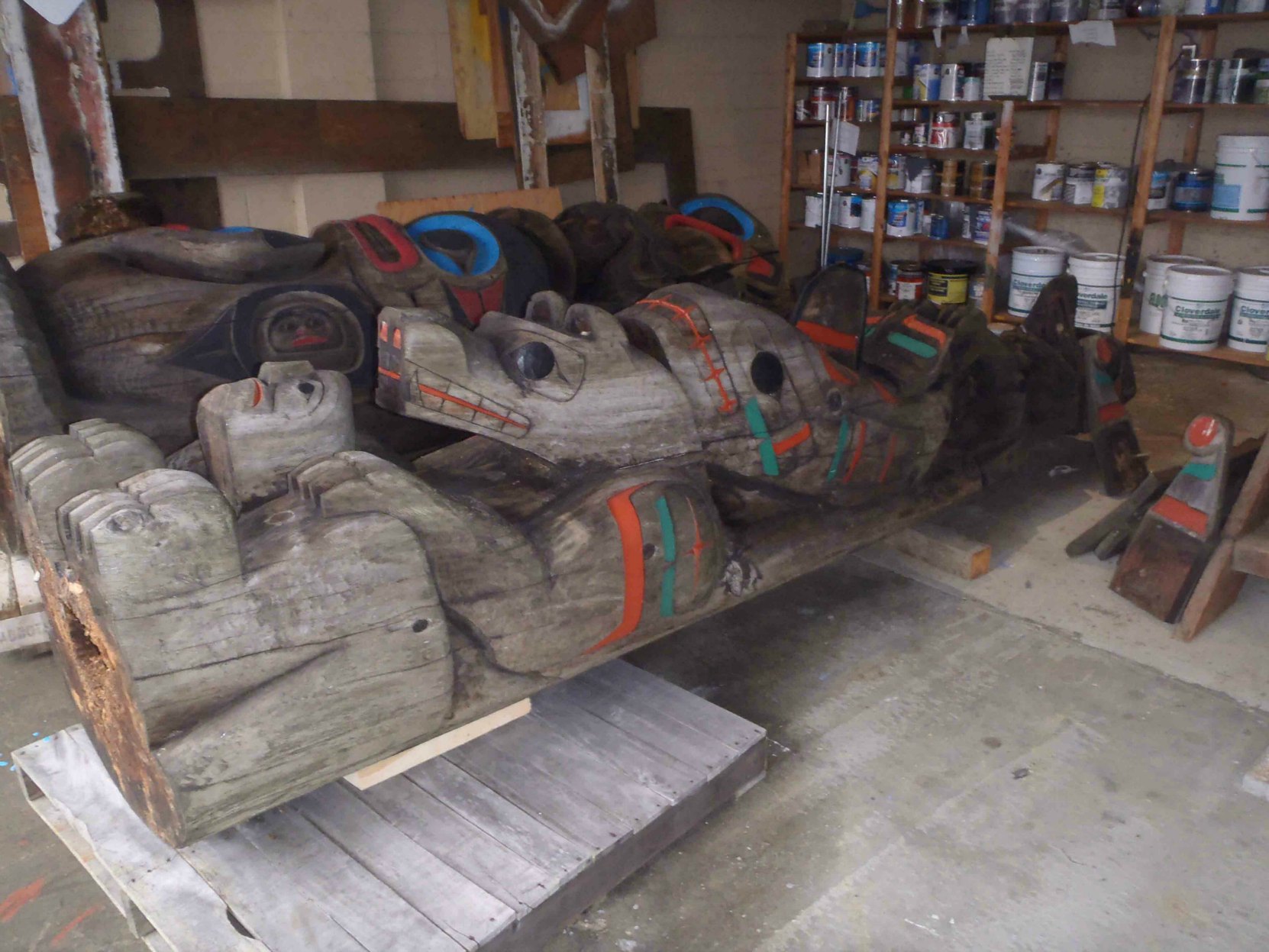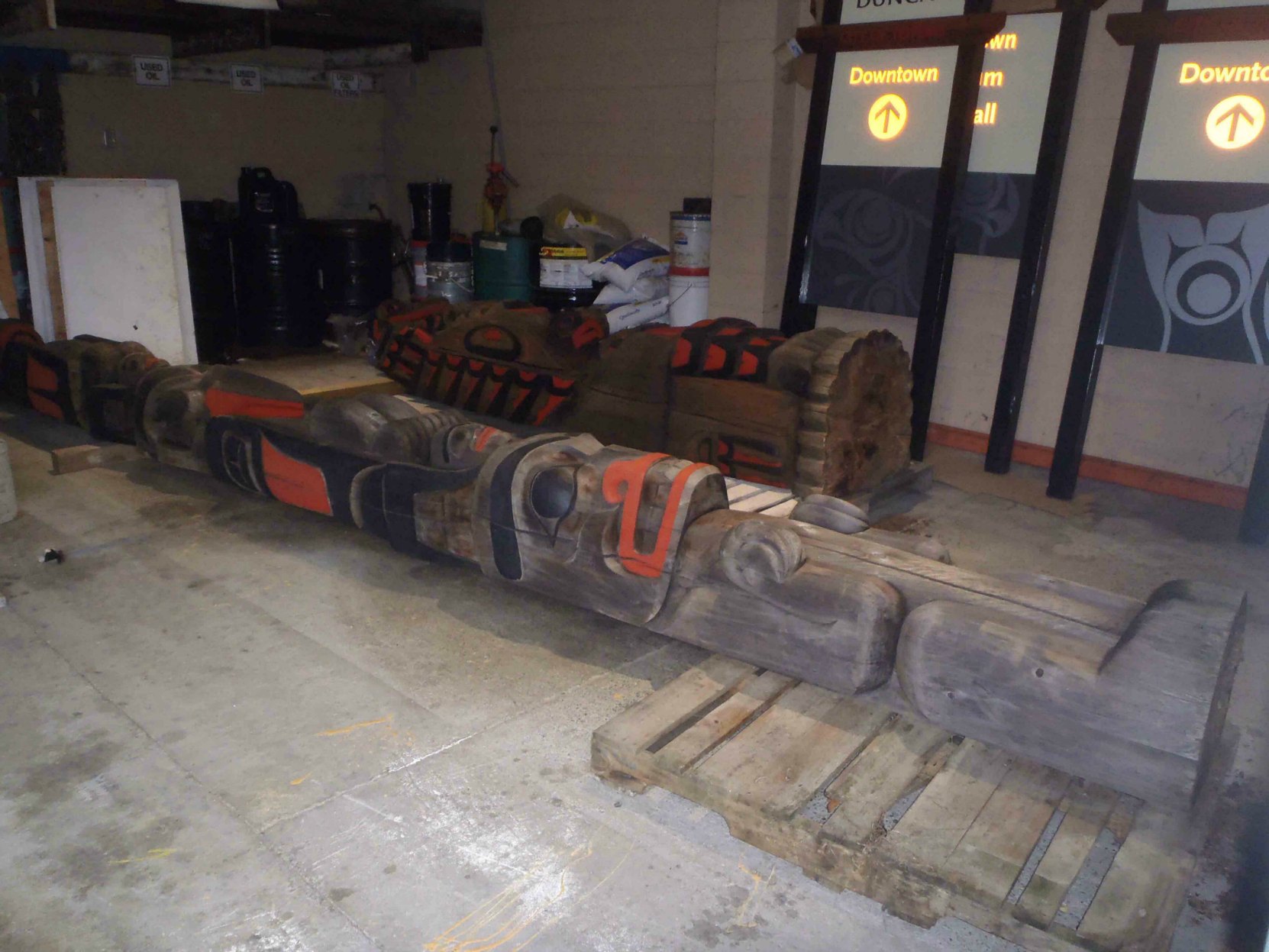 These poles have now been repaired and put back on public display.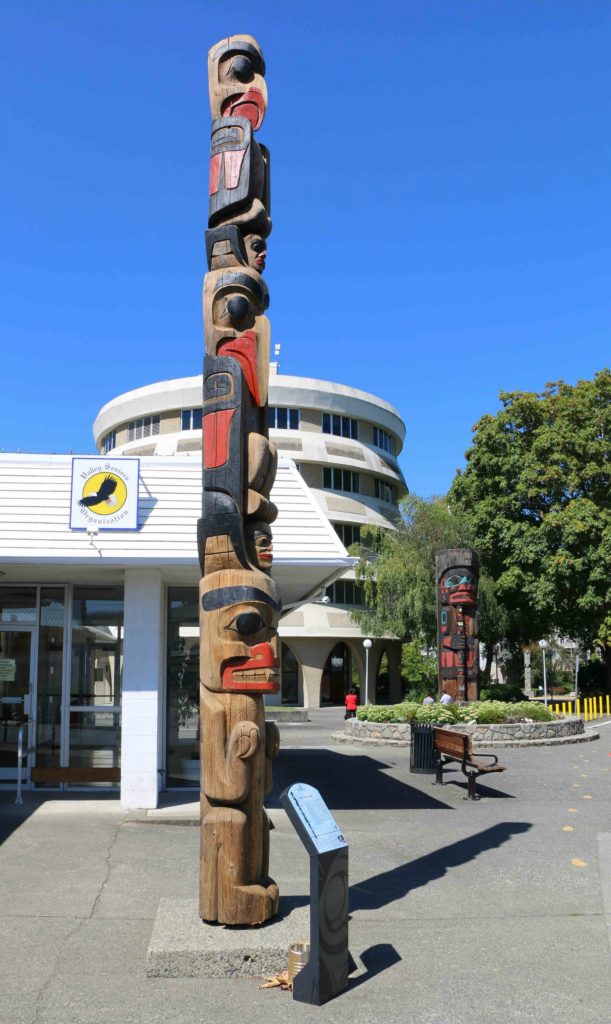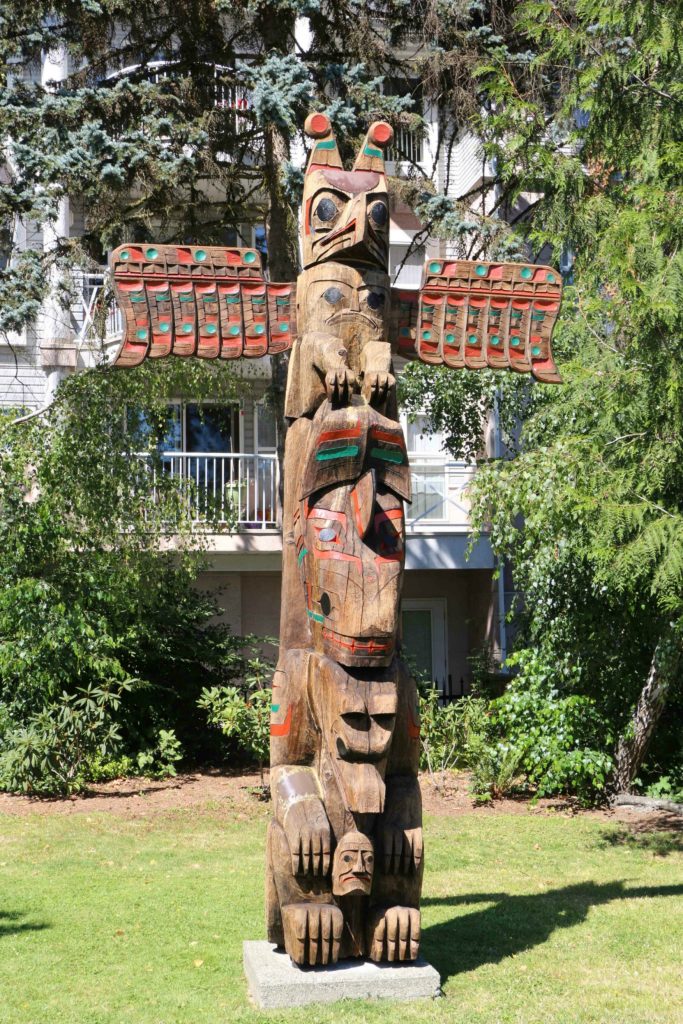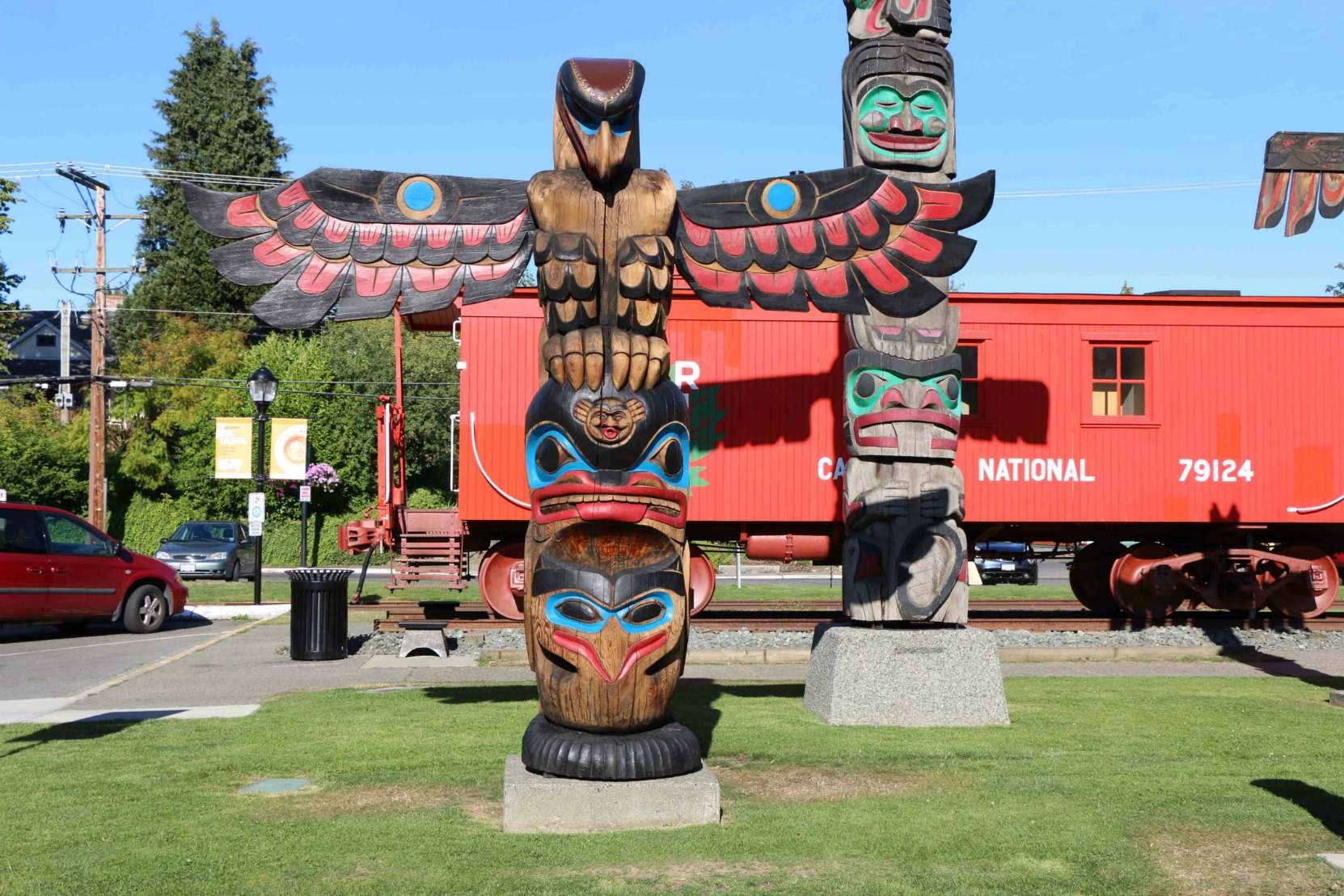 Would you like to leave a comment or question about anything on this page?