We came across this photograph of 45 Craig Street, circa 1950, when the building was occupied by Powel's Men's Wear.
The police officers in front of 45 Craig Street appear to be from the former B.C. Provincial Police, which was disbanded and replaced by the R.C.M.P. in August 1950,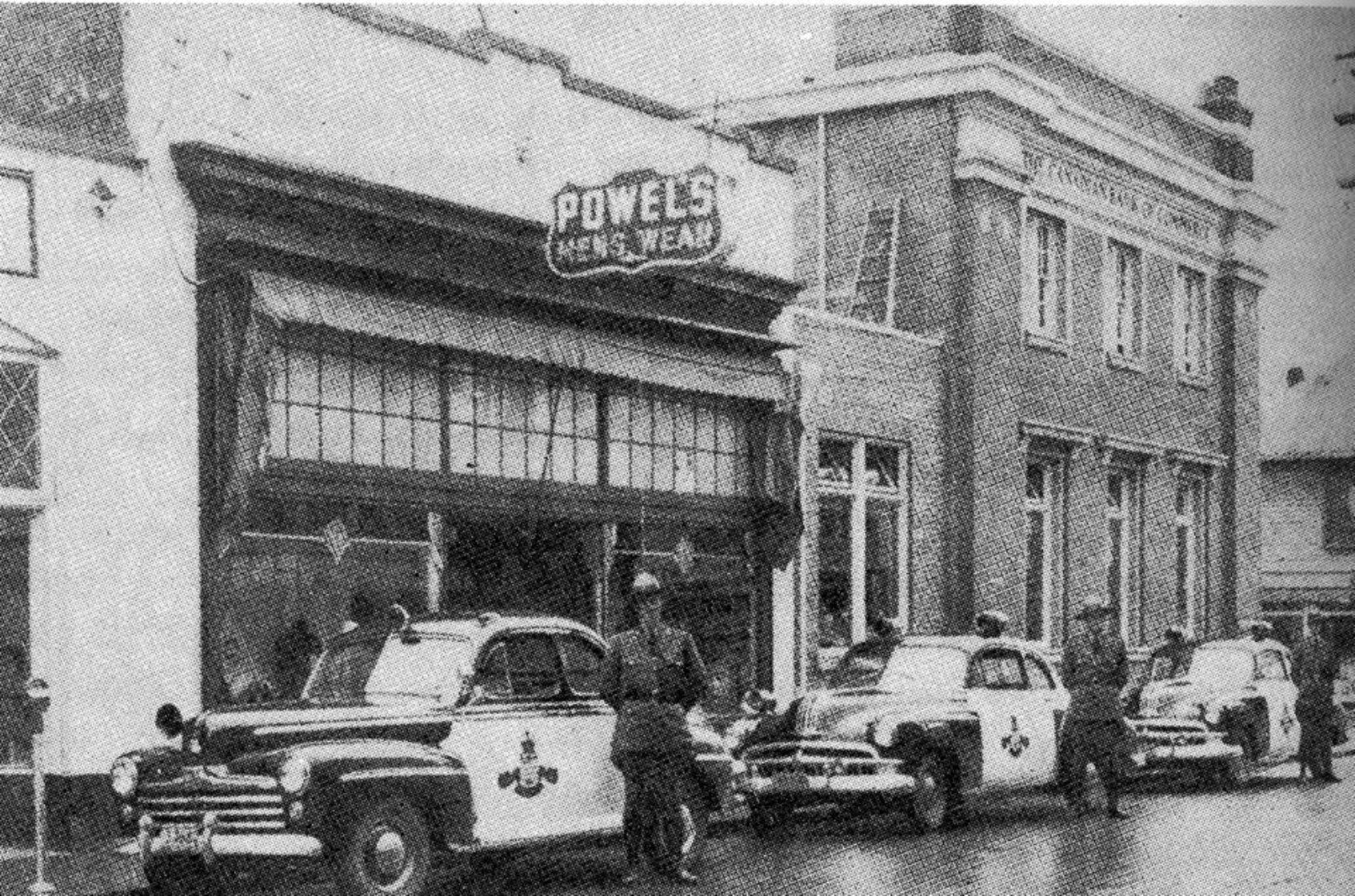 The building at the right of the photo was the Canadian Bank of Commerce building, now demolished and replaced by the current CI.B.C. branch at the same site.
Here is how 45 Craig Street appears now from approximately the same angle.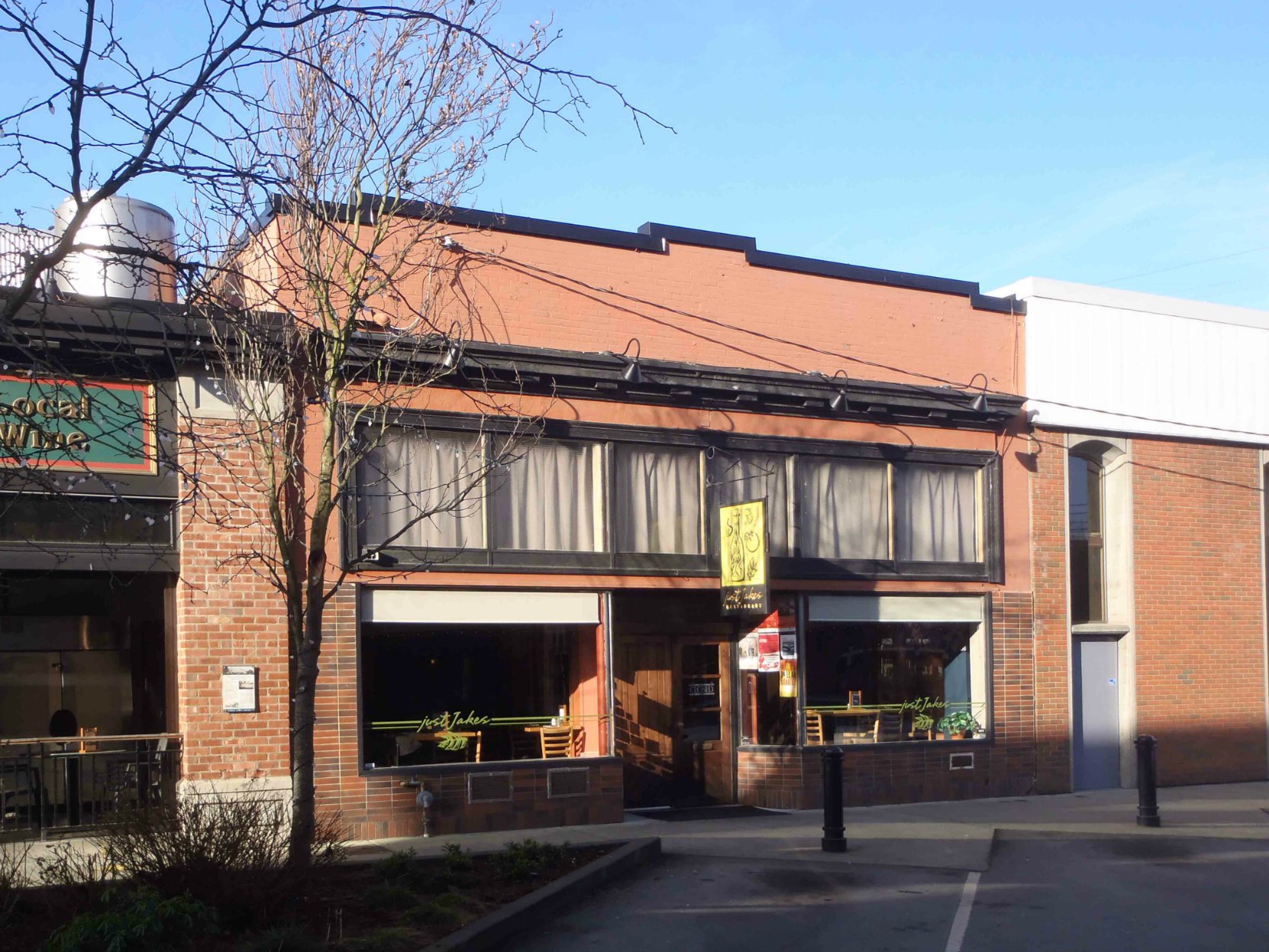 45 Craig Street was designed and built in 1922 by architect Douglas James for Harold Fairfax Prevost, who used it for his stationery business. Harold Fairfax Prevost was also Mayor of Duncan.
45 Craig Street is now Just Jake's Restaurant.
Here is a photo of Harold Fairfax Prevost, who had 45 Craig Street built in 1922.