Automobile Advertisements 1920-1929
As part of our series on Historic Duncan Advertisements, Automobile Advertisements, 1920-1929 here is a 1926 advertisement for Dodge Brothers Motor Cars and its Victoria, Duncan and Vancouver Island dealers. In 1926,  the Dodge Brothers Motor Cars dealer in Duncan was Thomas Pitt, whose Duncan dealership was located at 261 Government Street, at the corner of Government Street and Kenneth Street.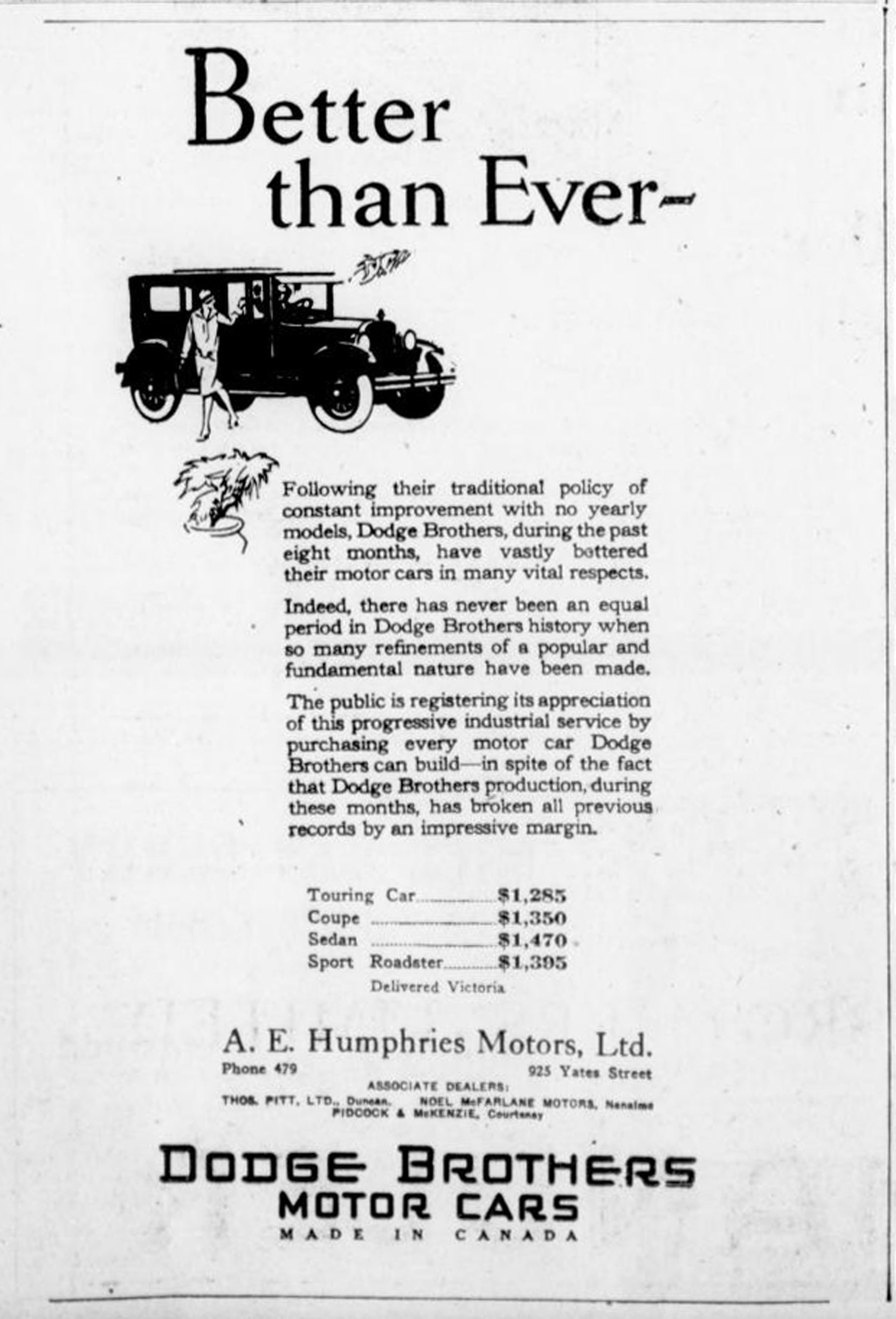 In 1929 Thomas Pitt retained architect Douglas James to design and build the present building at 231 Government Street as an offices for Thomas Pitt's car dealership. Unfortunately, Thomas Pitt's automobile dealership went bankrupt in the Great Depression.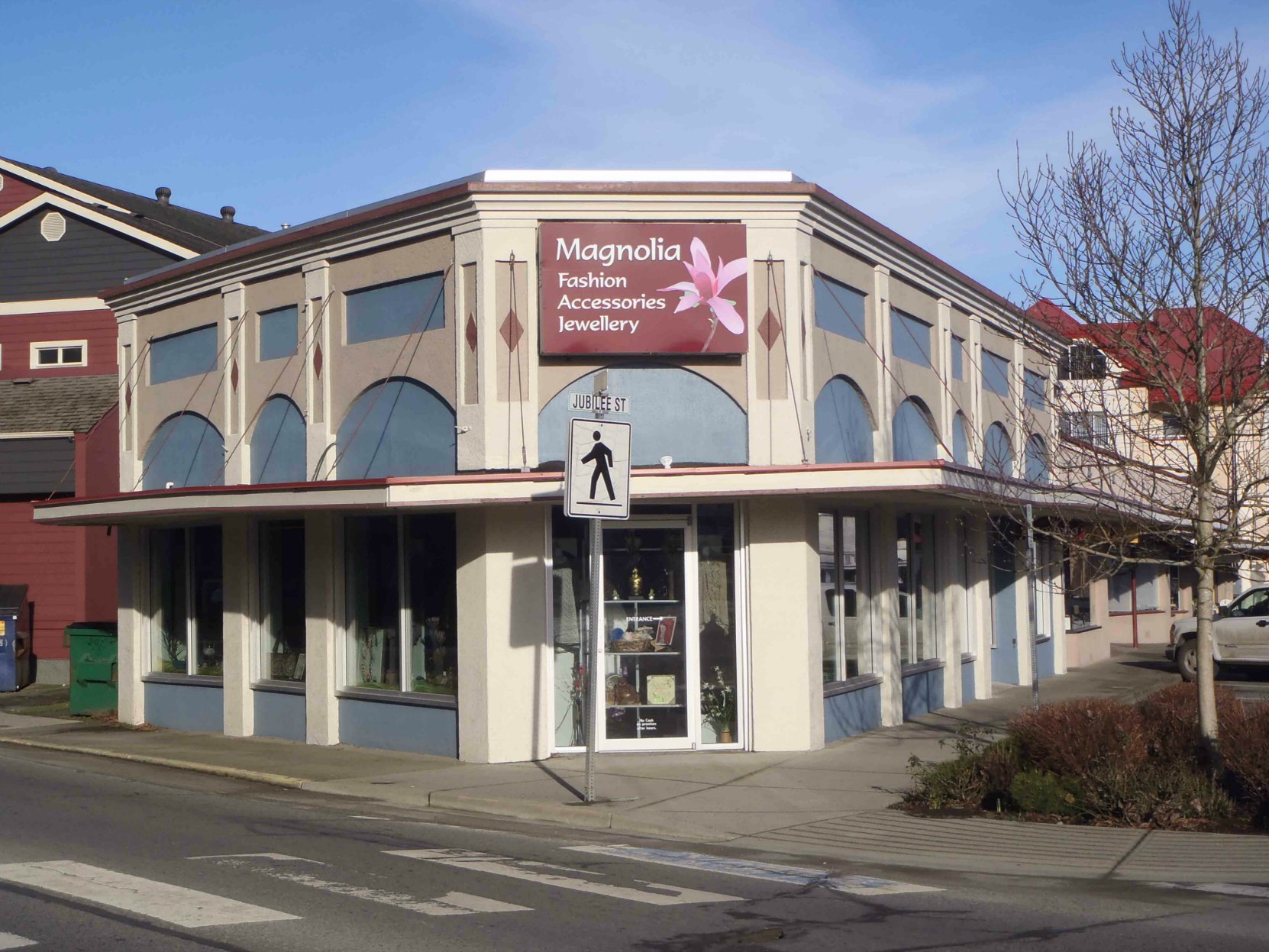 We think the Thomas Pitt Dodge dealership was located at what is now 231 Government Street and 251 Government Street. Here is a map showing that location:
Here is a Google Street View image of 251 Government Street at Kenneth Street:
Would you like to leave a comment or question about anything on this post?