Transportation Advertisements
As part of our series on Historic Duncan Advertisements, here is a 1930 advertisement for Vancouver Island Coach Lines showing the Duncan bus schedules at the time.
"A Streak of Orange…The Staccato Hum of the Exhaust, and It's Gone!" LOL! It is unlikely any transportation company today would be advertising about "The Staccato Hum of the Exhaust" or "A Streak of Orange". As for the "Streak of Orange" we are guessing the Vancouver Island Coach Lines buses of the period were painted orange. We are looking for a colour photo from the period to confirm that.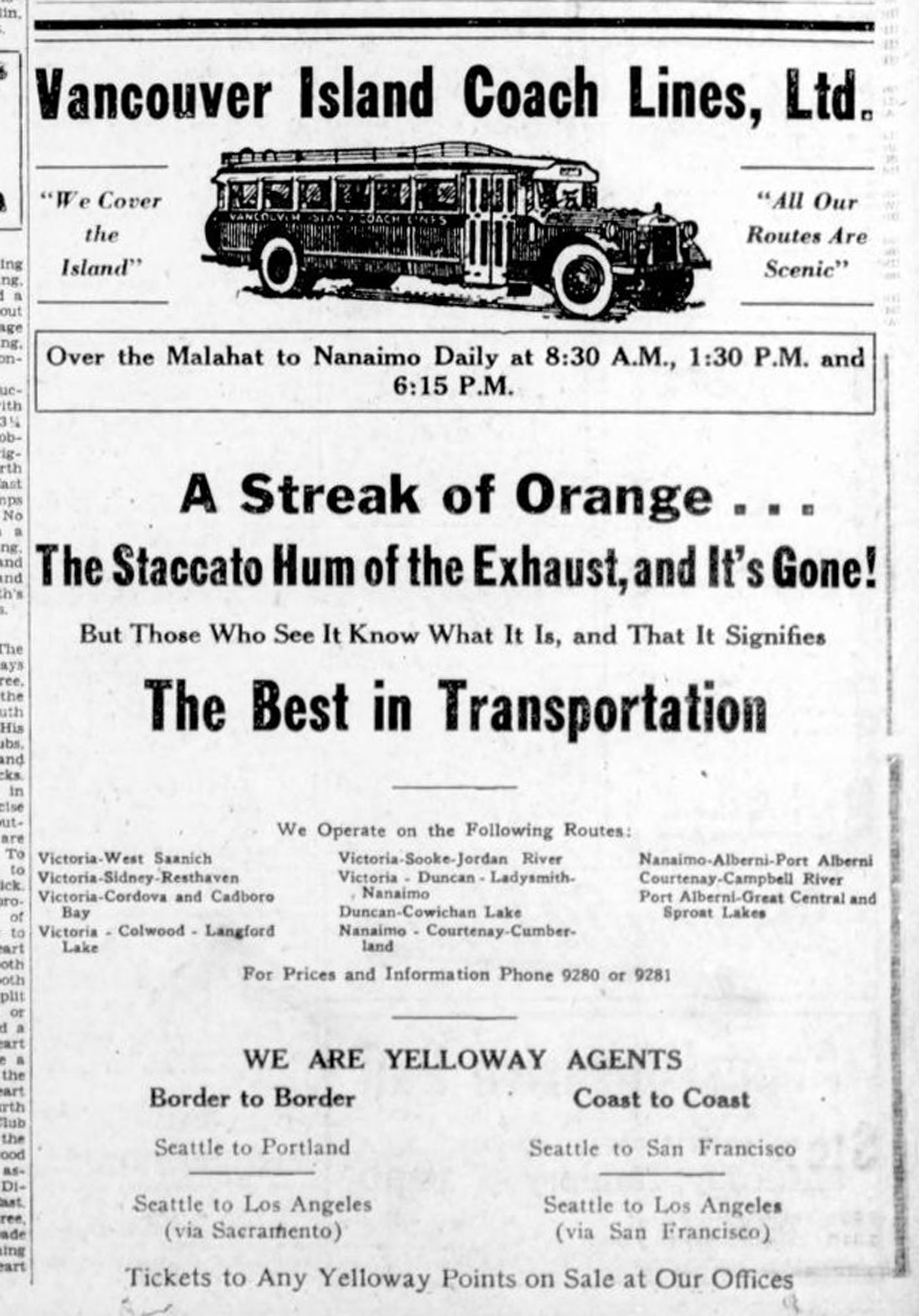 Vancouver Island Coach LInes is now owned by Wilson's Transportation.
Would you like to leave a comment or question about anything on this post?