Transportation 1940-1949
As part of our series on Historic Duncan Advertisements and Historic Duncan Advertisements – Transportation here is a 1940 advertisement for the Salt Spring Island Ferry.
Note that in the days before BC Ferries, it was operated by a private company, the Gulf Islands Ferry Company Ltd.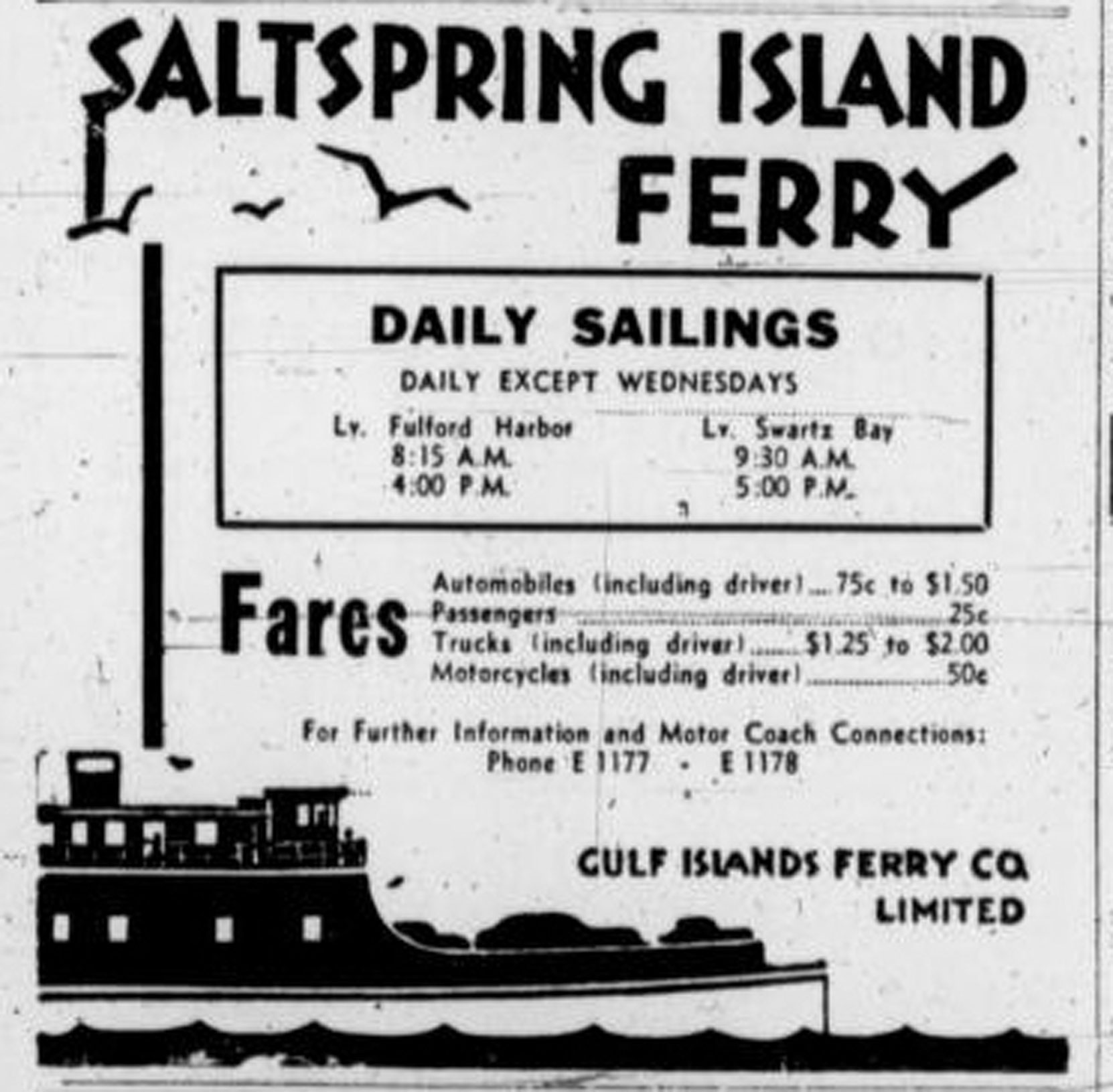 Note that there were only two sailing per day but no sailings on Wednesday.
Would you like to leave a comment or question about anything on this post?