St. Peter's Quamichan Anglican Church is located at east of the City of Duncan. It is part of the Anglican Diocese of British Columbia. St. Peter's Quamichan is notable for its cemetery, with interments going back to 1866 and including many notable figures in Duncan and Cowichan Valley history.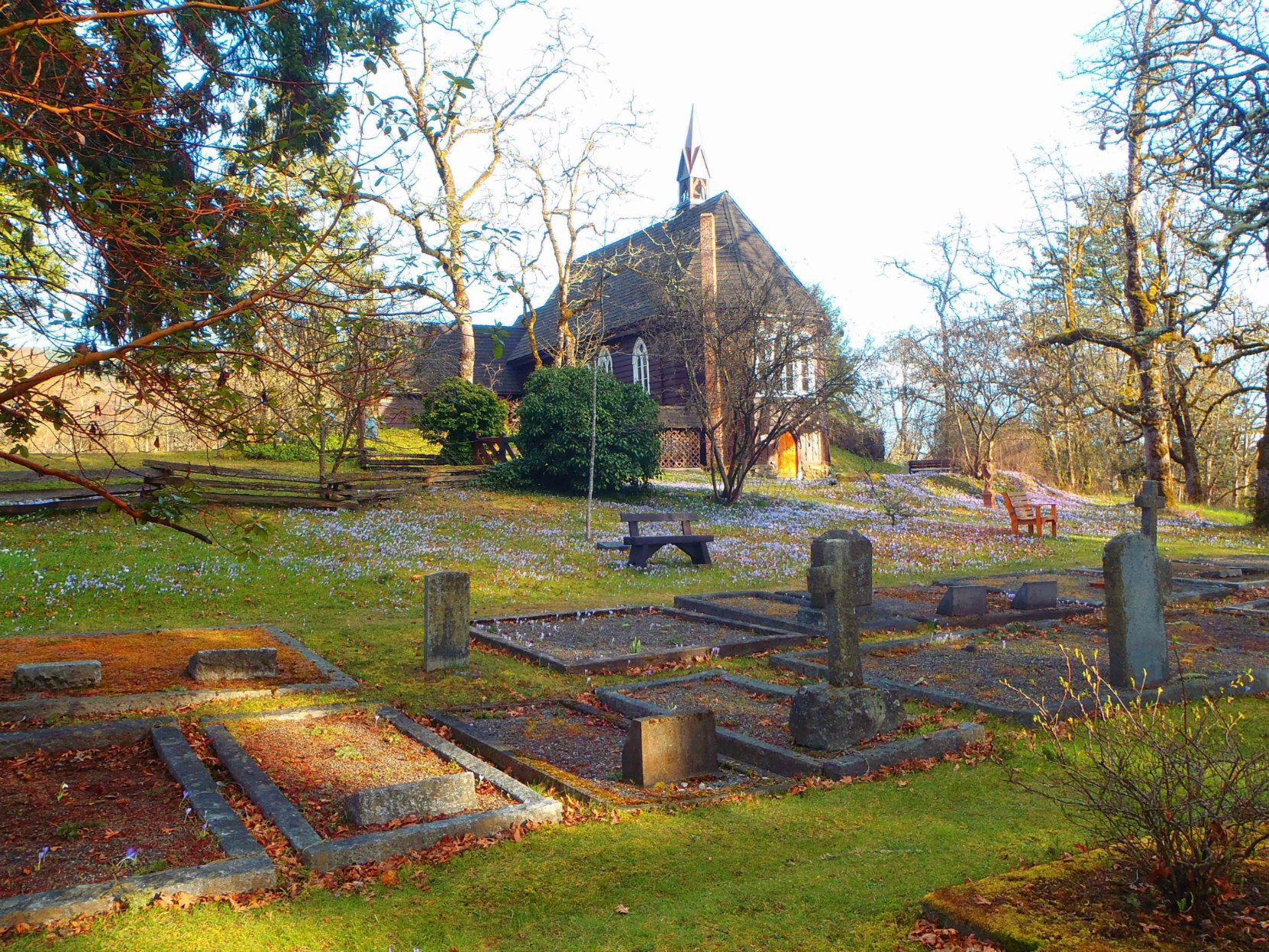 Here is a list of the Duncan and Cowichan Valley pioneers and historical figures interred in St. Peter's Quamichan cemetery whom we have included on the site so far:
David ALEXANDER (1854-1928) – planted the Confederation Tree on 1 July 1927.
Kenneth Forrest DUNCAN
William Chalmers DUNCAN (1836-1919) – the City of Duncan is named for him. There is also a representation of William Chalmers Duncan on the Centennial Pole in Charles Hoey Park on Canada Avenue in downtown Duncan.
William Penn JAYNES – one of the three partners who built the Cowichan Merchants Building on Station Street and Craig Street in downtown Duncan.
Harold Fairfax PREVOST
Would you like to leave a comment or question about anything on this page?