George Septimus Potts (1873-1908) was a pioneer merchant in Duncan. He came to the Cowichan Valley with his wife and sons about 1900.
He worked in Charles Bazett's store for about four years. About 1904 he went into business for himself as a general merchant on the present site of 131 Station Street. His business was successful.
About 1906, he built a house on Nagle Street for his family. That house is still standing at 1014 Nagle Street.
In August 1908, George Potts was taken ill while travelling to Seattle. He was taken to hospital in Seattle but died in hospital a few days later. His body was returned to Duncan for burial in St. Mary's Somenos Anglican Cemetery on Somenos Road, North Cowichan.
Here is his August 1908 obituary from the Cowichan Leader newspaper:
"G.S. Potts Passed Away In Seattle
Duncanites were shocked to learn of the sudden death in Seattle of Mr. G.S. Potts, prominent merchant of Station Street.
Mr. Potts was taken ill on the boat on Tuesday last and on his arrival in Seattle was hurried to the general hospital in that city, where an operation was performed, but in spite of all that could be done the patient passed away on Thursday night.
The late Mr. Potts was born 30 years ago at Tynedock, South Shields, England. Eight years ago the deceased came to this district where he employed for several years at Mr. Bazett's Cash Store. Four years ago Mr. Potts entered business for himself as a general merchant on Station Street.
Mr. Potts was a married man, leaving to mourn his loss a wife and two young sons.  Three brothers in this country also survive him: Edward, employed in his brother's store here, while another brother is in business in Seattle, and the third in South Wellington.
The funeral will take place tomorrow from the Episcopal Church, Quamichan."
(Source: Cowichan Leader, August 1908- from Cowichan Valley Museum & Archives collections)
George Septimus Potts is buried in St. Mary's Somenos Anglican Cemetery, North Cowichan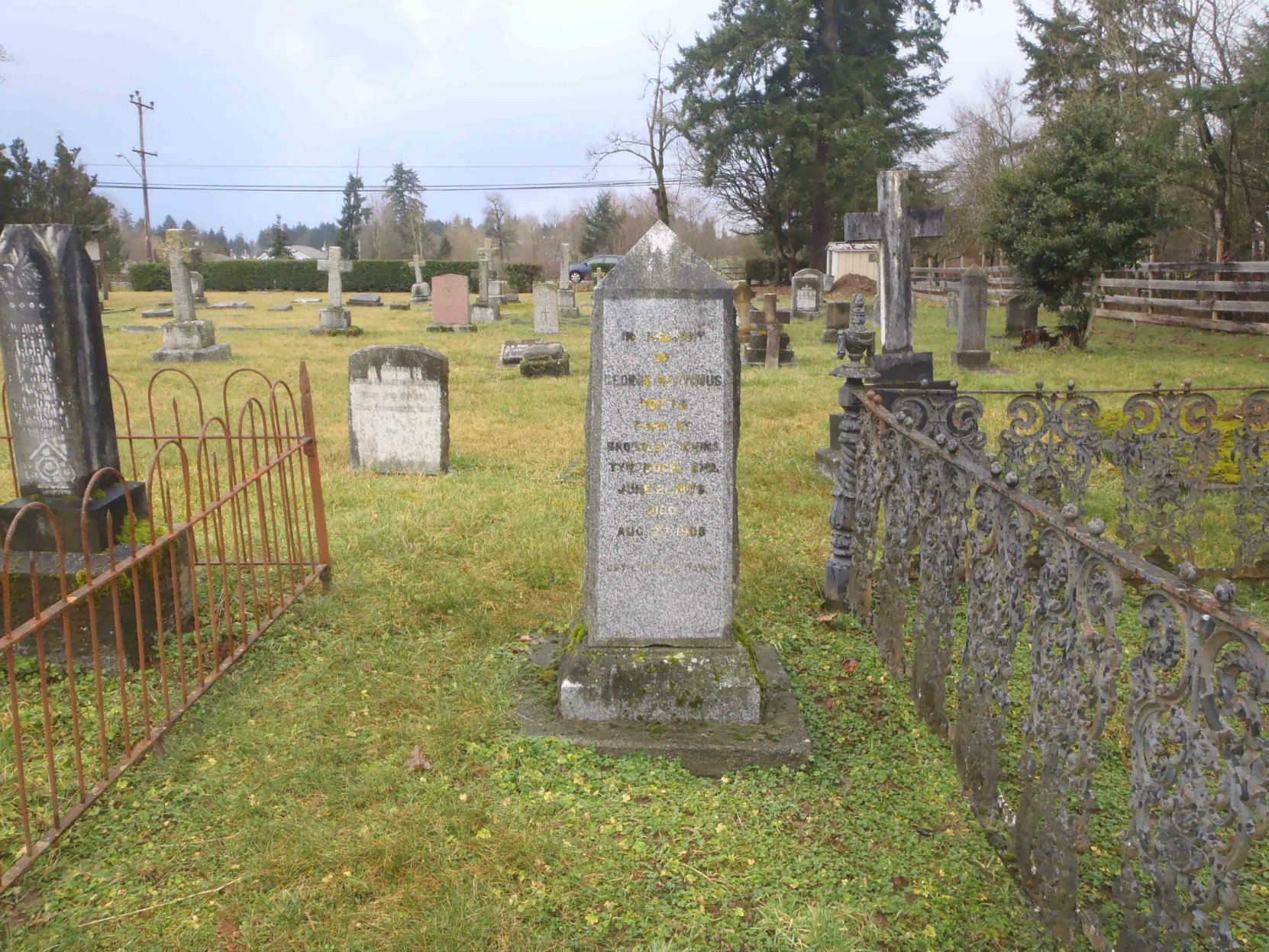 After George Potts death, his widow decided to build a new store building on the site of the Potts store on Station Street. The original Potts store was moved across Station Street and in 1909 a new building was built at 131 Station Street. This building is still standing and is currently occupied by the Duncan Showroom.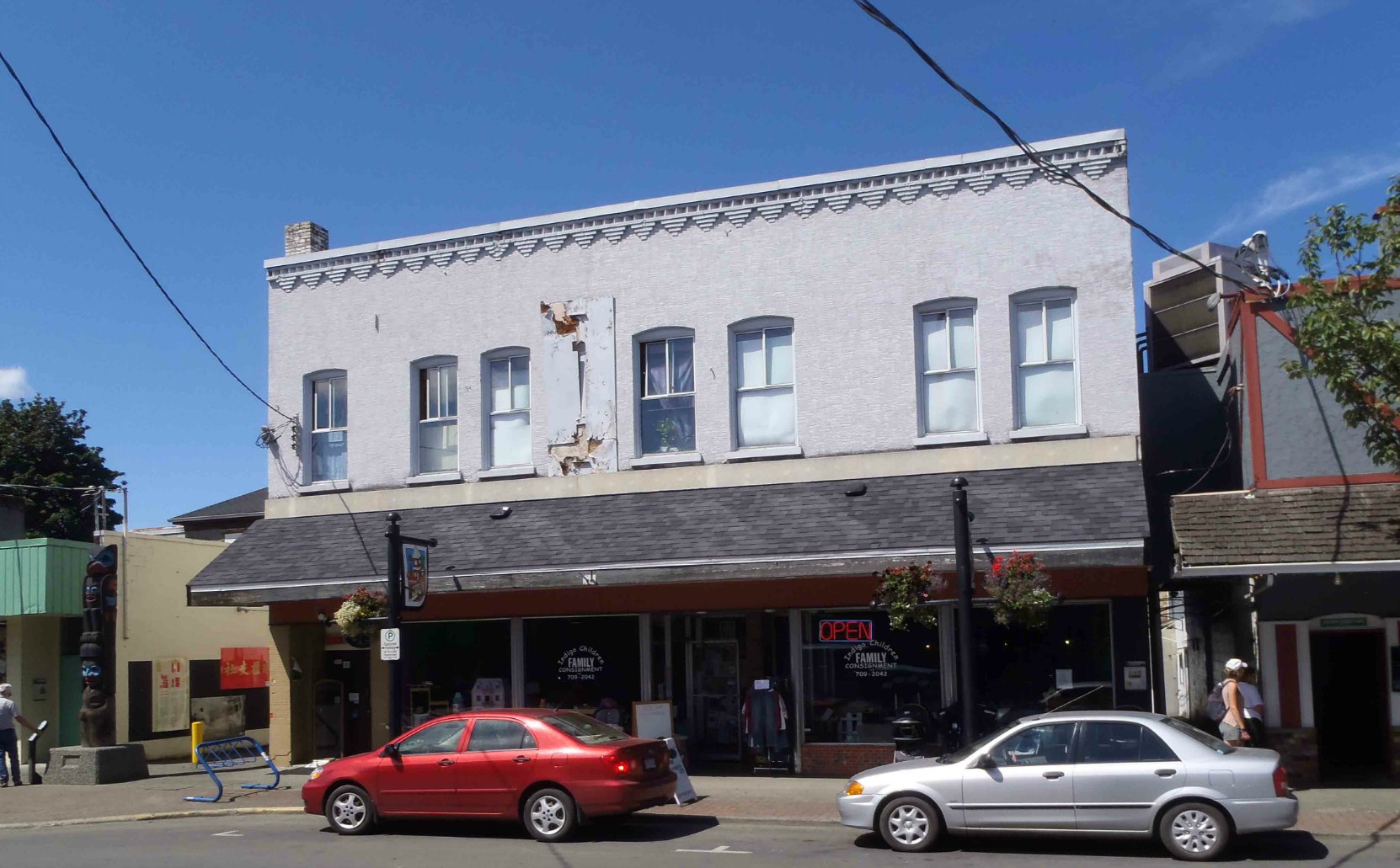 Mrs. Potts ran the family business from the new Potts Building until 1910, when she sold the business and the building.
Would you like to leave a comment or question about anything on this page?