Daniel Robertson Hattie (1870-1953) came to Duncan in 1893. He bought a wheelwright and carriage making business, located at 101 Station Street on the north west corner of Station Street and Craig Street, from Christopher Dobson in 1904. He converted this business to a hardware and building supply store and operated it under the name D.R. Hattie & Co. until he sold the business to Walter Hudson and retired in 1942.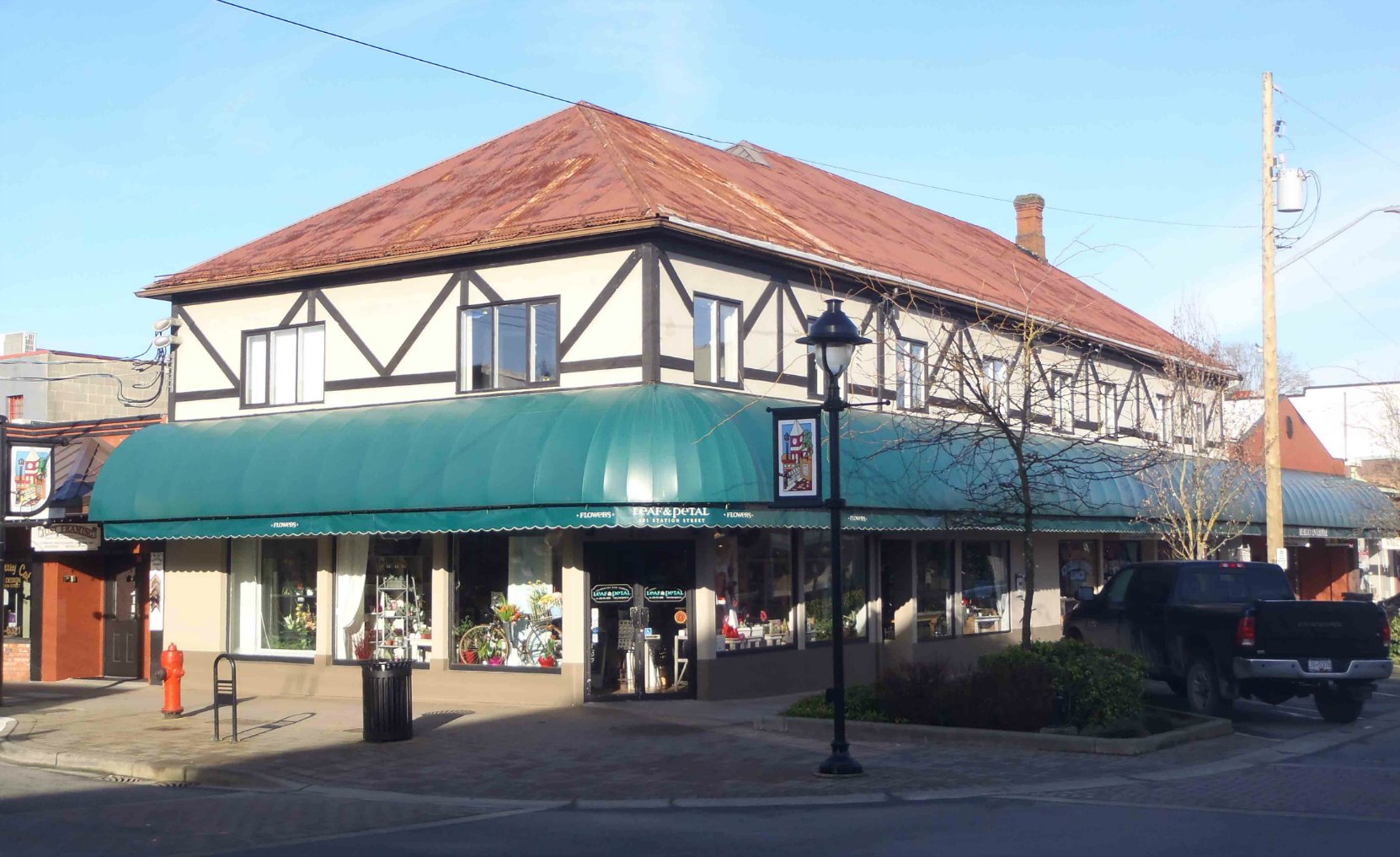 He was also a charter member of the Duncan Volunteer Fire Department and served on Duncan City Council.
Daniel Hattie's former house at 161 First Street is now the Hudson's On First restaurant.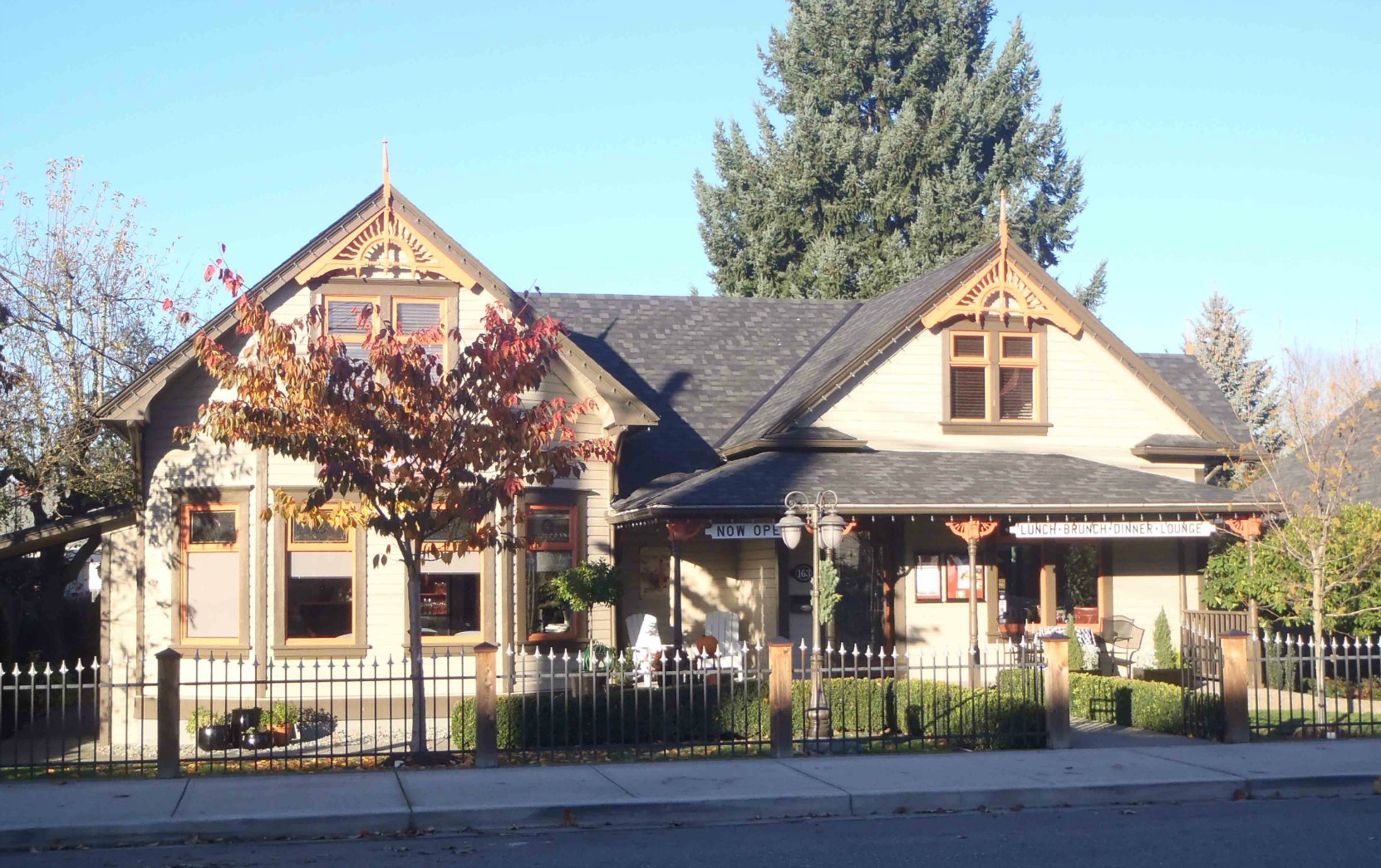 Here is a brief biography of Daniel Robertson Hattie taken from his 1953 obituary in the Cowichan Leader newspaper:
"Pioneer Fireman Daniel R. Hattie Dies At 88 Years
A pioneer resident of Duncan died at his First Street home Saturday.
Born at Elk Island Lake, Nova Scotia, he was 88 at the time of his death.
Mr. Hattie came to B.C. in 1891, first residing in Victoria. He moved to Duncan in 1893 and has lived here ever since.
In 1904 he purchased a wheelwright firm from Chris Dobson. After the passing of the horse and buggy era he progressed to a hardware and building supply store which he operated until 1942. After the sale of the hardware store to Walter Hudson he retired.
Mr. Hattie was a life member of the IOOF., Duncan branch. He was also an honorary life member of the DVF Brigade, of which he was one of the two survivors in Duncan. A member of the Liberal association, he was a former member of the city council.
Mr. Hattie was married to Miss Minnie Grassie in 1903. She predeceased him in 1952.
He is survived by three daughters: Mrs. Walter Whan and Mrs. Thomas Kilpatrick, Duncan, and Mrs. Peter Inkster, Nanaimo. Four grandchildren also survive.
Funeral services were held from Hirst Funeral Chapel Tuesday with Rev. E.A. Wright officiating.
Interment took place in the family plot, Mountain View Cemetery, Somenos."
"Duncan IOOF members conducted graveside service January 7 of Daniel Robertson Hattie, who died January 4. Rev. E.A. Wright officiated.
Interment took place in the family plot, Mountain View Cemetery, Somenos.
Members filed past the casket depositing pieces of evergreen in respect of their deceased lodge brother. Pallbeareres were James Evans, Charlie O'Neill, Clarence Evans, Harold Truesdale, Herman Brown and W. McIntosh. Services at the graveside were read by William Evans and J. Donaldson.
Mr. B. Clements played the organ for singing of "Lead Kindly Light" and "Abide With Me."
Hirst Furneral Chapel were in charge of arrangements."
(Source: Cowichan Leader, January 195 – from Cowichan Valley Museum & Archives collections)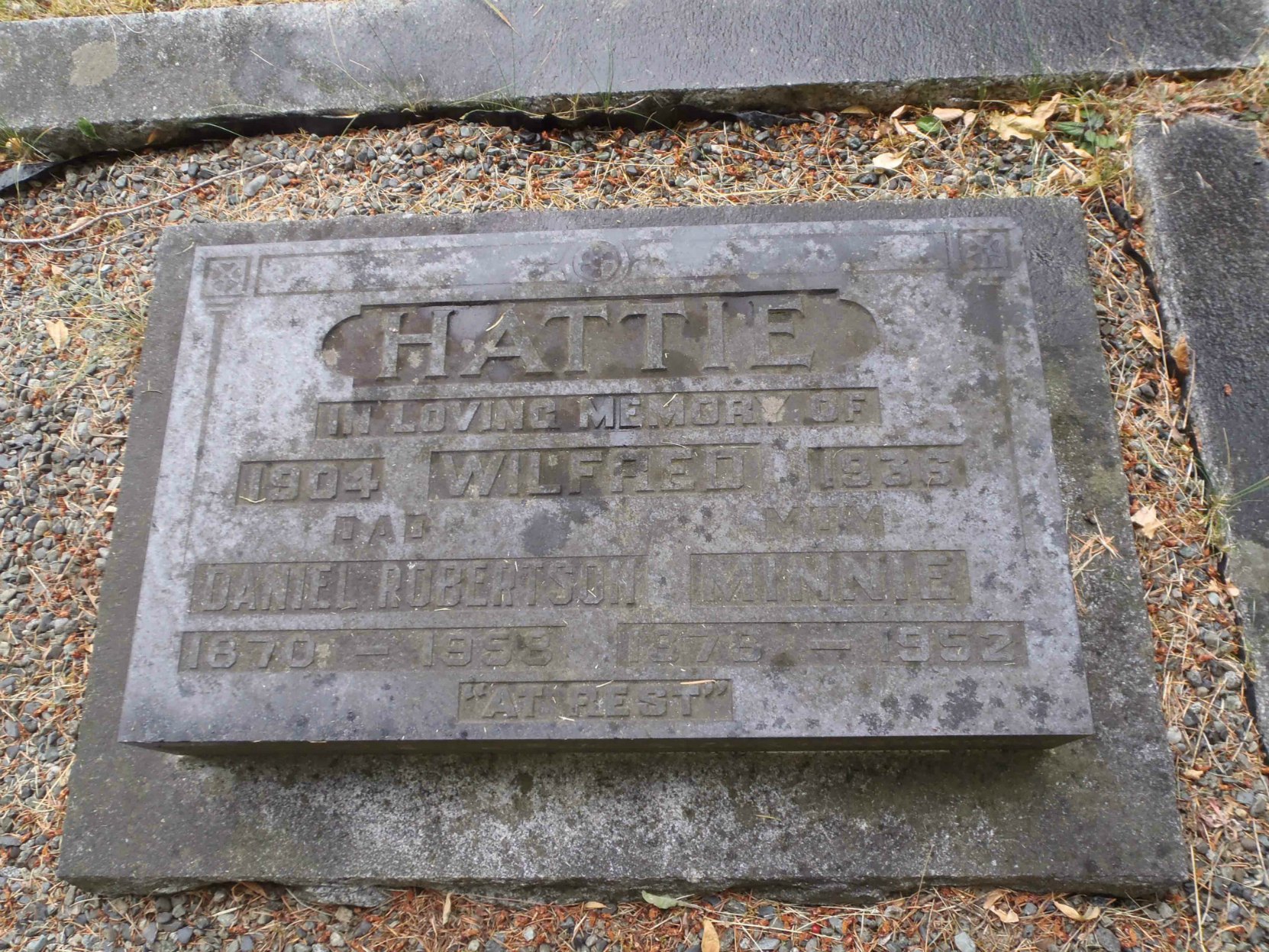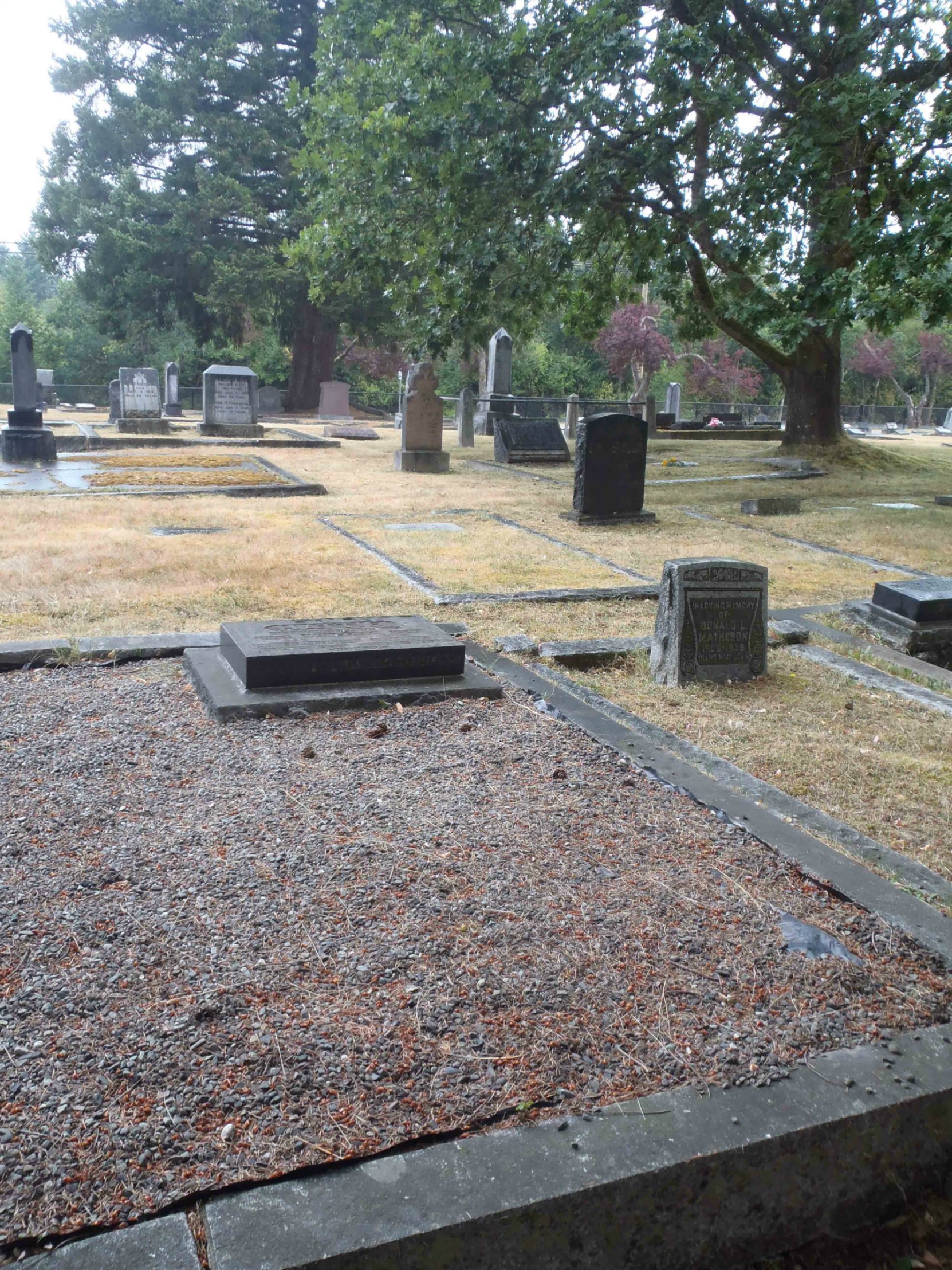 Do you want to leave a comment or question about anything on this page?