101 Station Street, at the intersection of Station Street and Craig Street, is one of the oldest buildings in Duncan. It was built circa 1893 by Christopher Dobson for his wheelwright and carriage making business. It is often referred to by architectural historians as the Hattie Building because it was owned by Daniel R. Hattie between 1904 and 1942.
It is now home to Leaf & Petal florists (101 Station Street).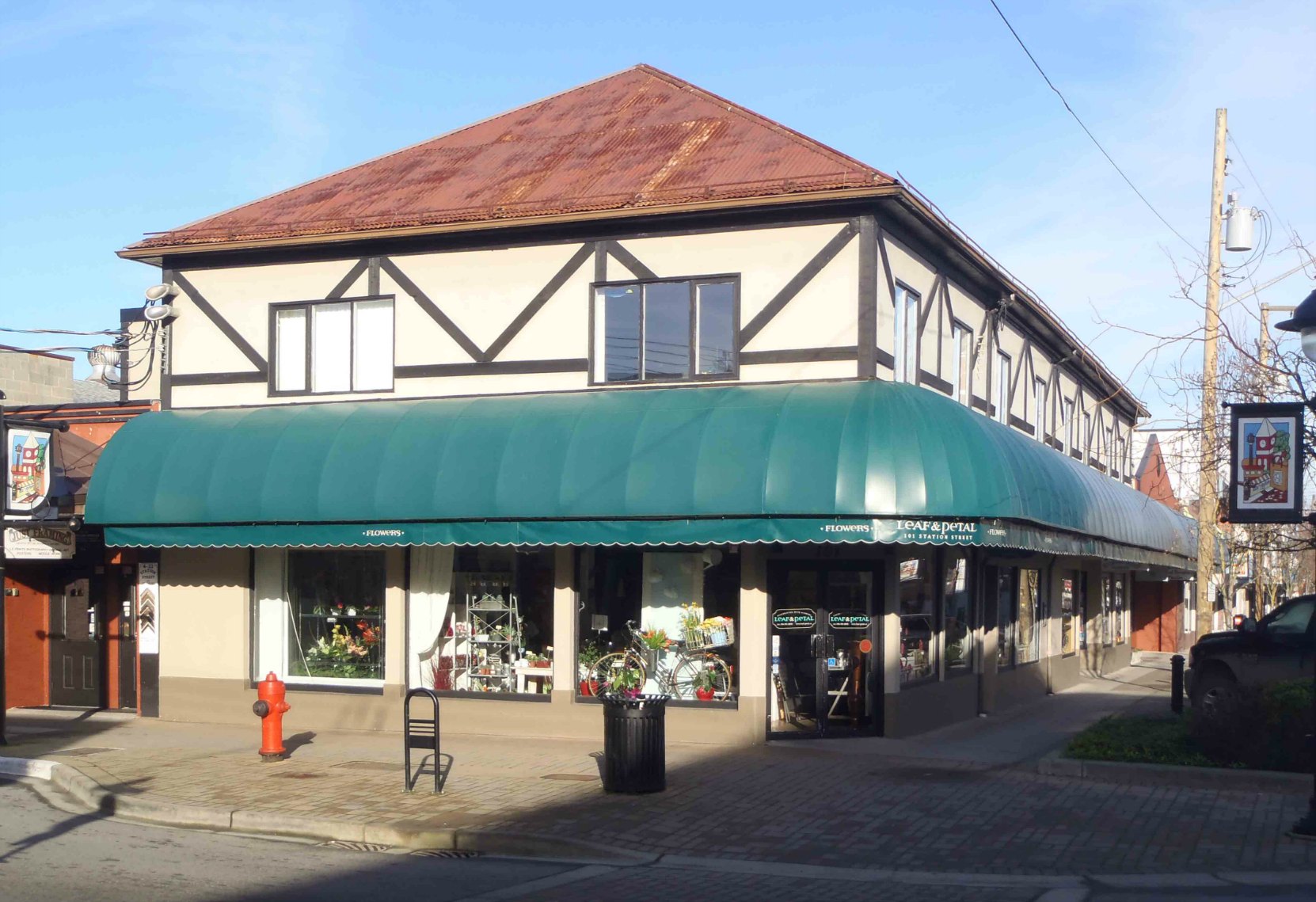 Christopher Dobson sold this building in 1904 to Daniel R. Hattie, who used it for D.R. Hattie & Son hardware business until his retirement in 1942. After Daniel Hattie's retirement, the building was owned by Walter Hudson, who used it for his Hudson's Hardware business until his retirement in the 1960's. It then became a Home Hardware location.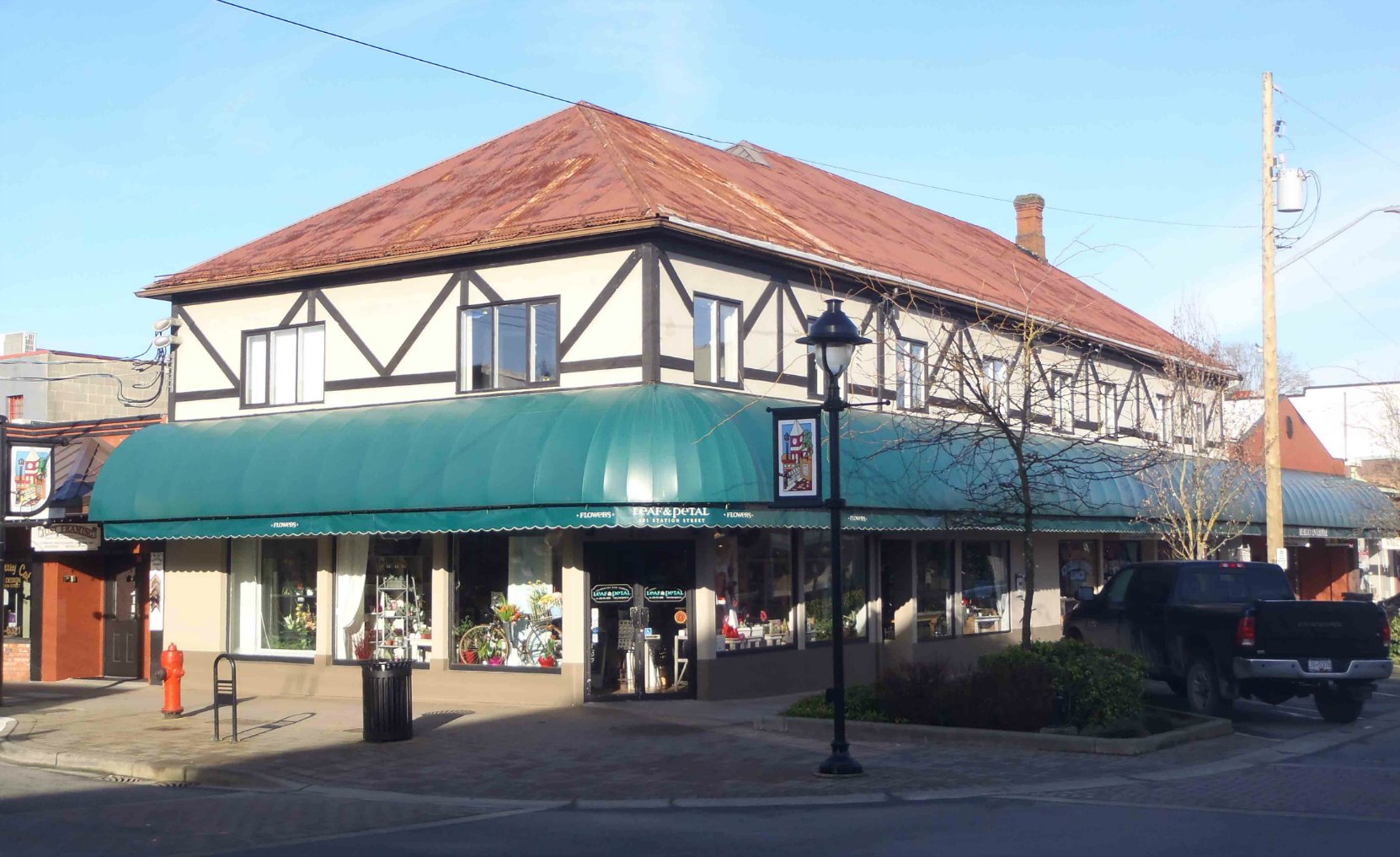 Additional Information About 101 Station Street
Assessed Value (July 2015): $784,000 – Land $259,000; Buildings $525,000
Assessed Value (July 2014): $784,000 – Land $259,000; Buildings $525,000
Assessed with 117-119 Station Street and
In the early 1970's there was a plan to demolish this building at 101 Station Street and replace it with a modern building. Victoria architect John Di Castri was retained to draft plans for this proposed building. The John Di Castri drawing of the proposed new building for this site appears below.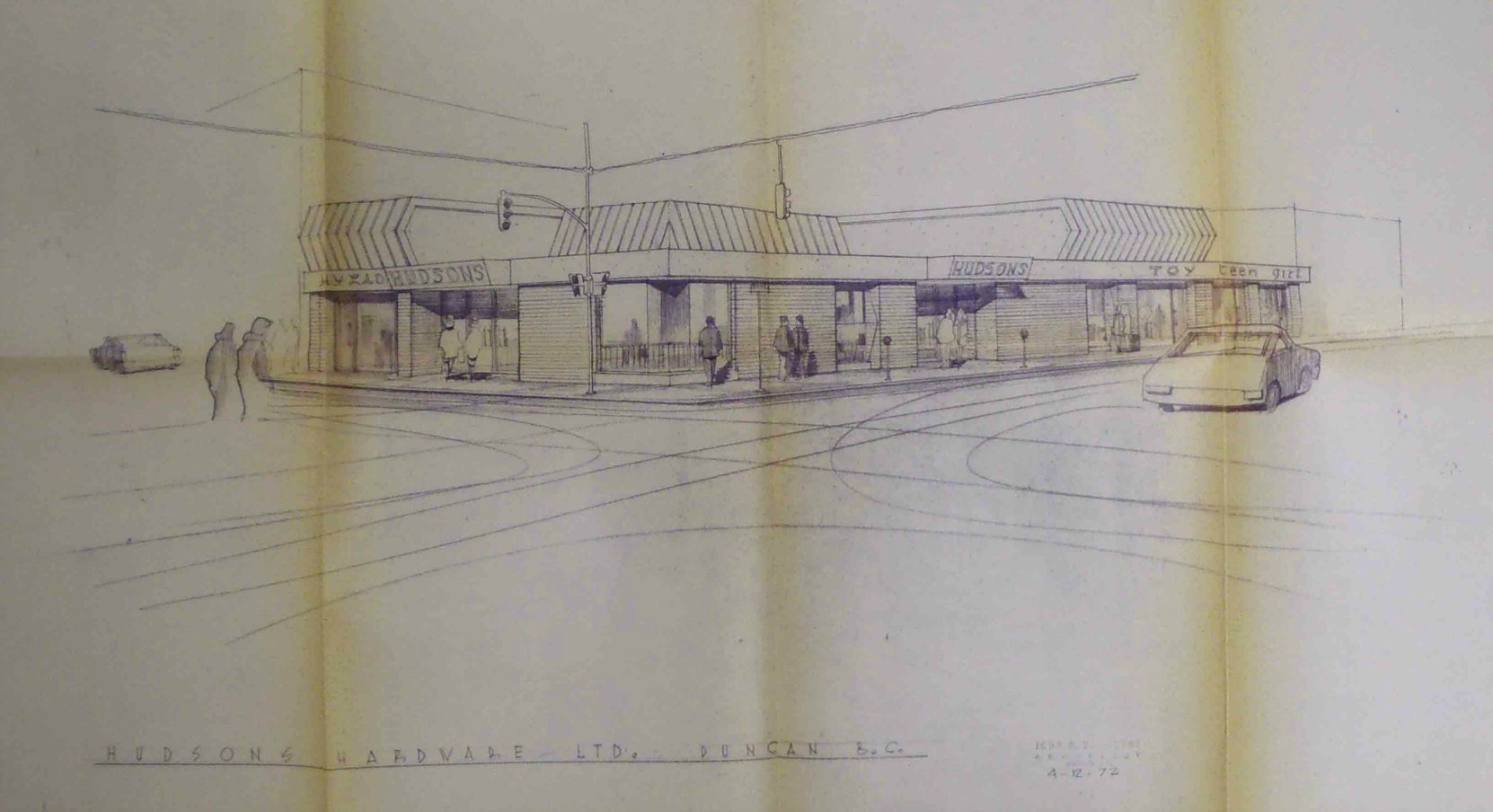 Would you like to leave a comment or question about anything on this page?