The Wragg Building was built in 1940, at an estimated cost of $35,000, for James Chesterfield Wragg, who became Mayor of Duncan between 1947-1955. The building contractor was Edward Lee, who also served as Mayor of Duncan.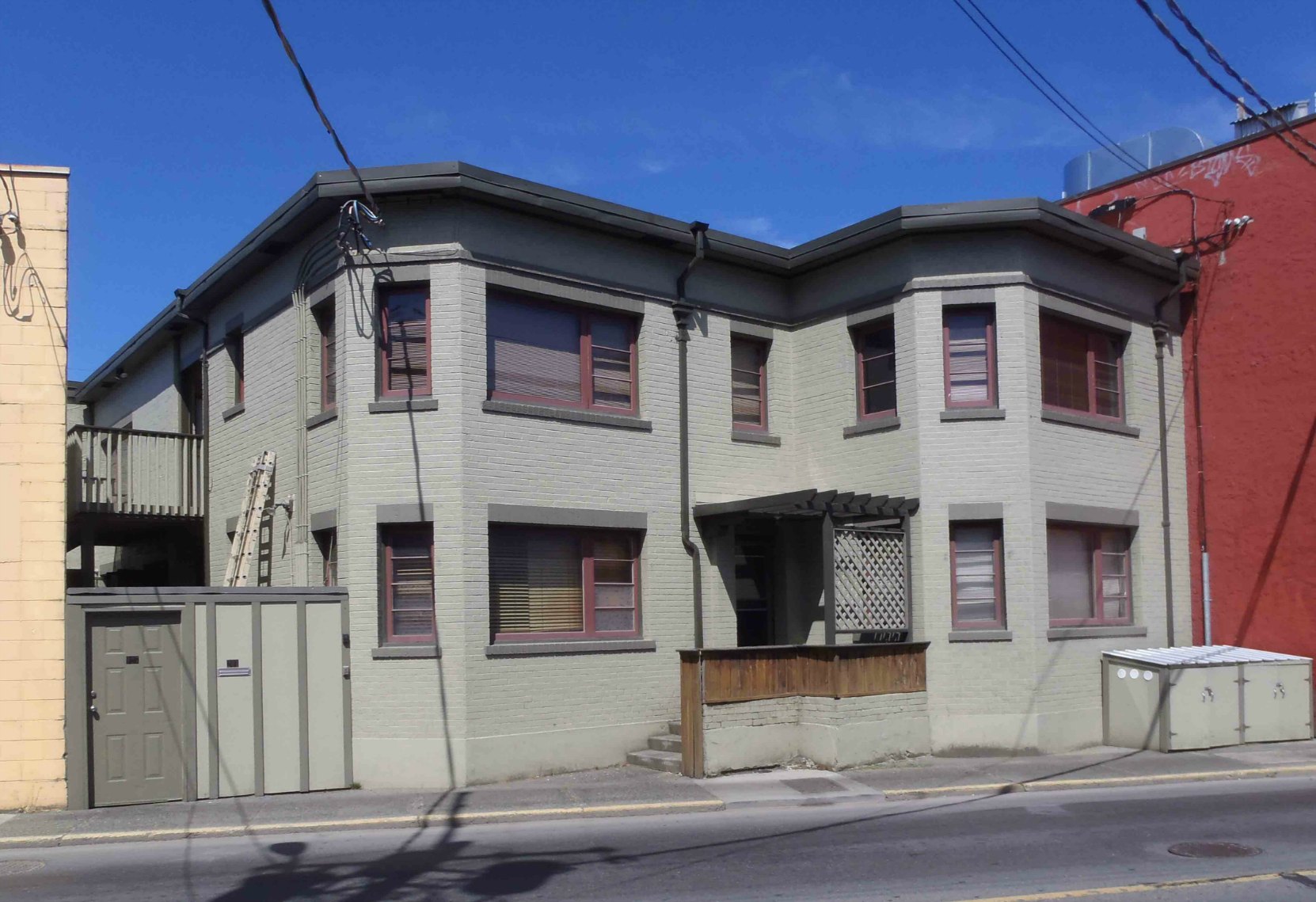 Here is the 1940 Cowichan Leader newspaper report of the Wragg Building construction:
"New Building Will Be In Two Sections
Duncan's new business building, stretching from Station Street to Government Street……will be completed in about four months time estimates Mr. J.C. Wragg, owner.
Mr. E.W. Lee, to whom Mr. Wragg has awarded the main construction contract for $28,000, says the time will depend greatly on the weather…..
The building, total dimensions of which will be 120 by 45 feet, will be in two sections. The section facing Station Street will contain two stores and four upstairs flats. It will be built first.
A passageway will separate this section from the Government Street section, which will contain four larger flats. A driveway from Government Street will give access to the back of the stores [on Station Street]. All flats will be entered from Government Street…..
Thirty-five thousand dollars will be the approximate cost of the two storey brick and tile building. Flats will be equipped with modern conveniences, including electric ranges.
Mr. Wragg says that 15 applications have already been received for the eight flats."
The Wragg Building still retains its original design, with two stores on the Station Street side and eight rental apartments.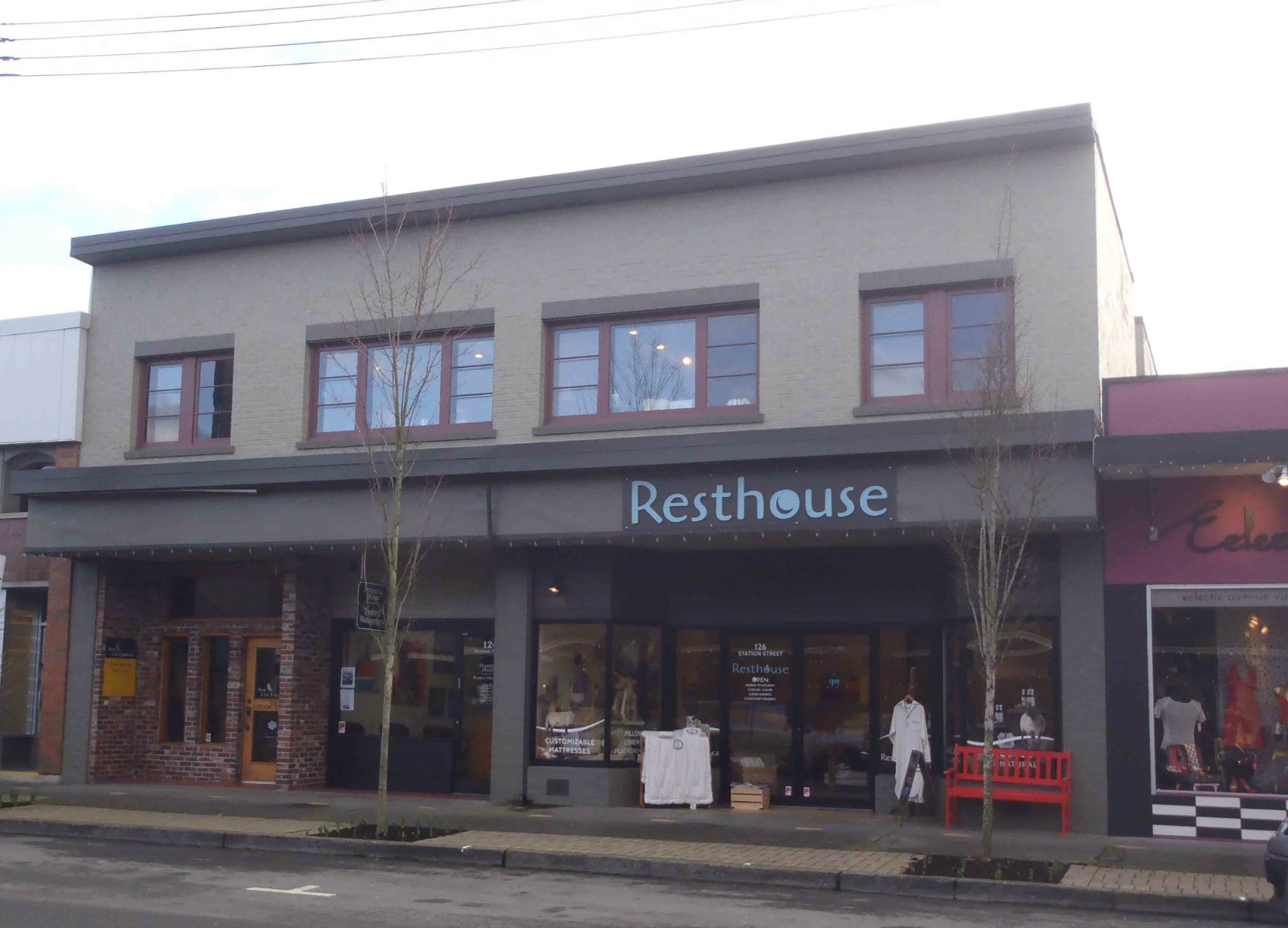 Would you like to leave a comment or question about anything on this page?