William Penn Jaynes (died 1931, aged 84) was a pioneer merchant in Duncan.
Along with Thomas Pitt and Andrew H. Peterson, he was a founding partner of Cowichan Merchants Ltd. in 1910. The Cowichan Merchants Building at Station Street and Craig Street was built by Cowichan Merchants Ltd.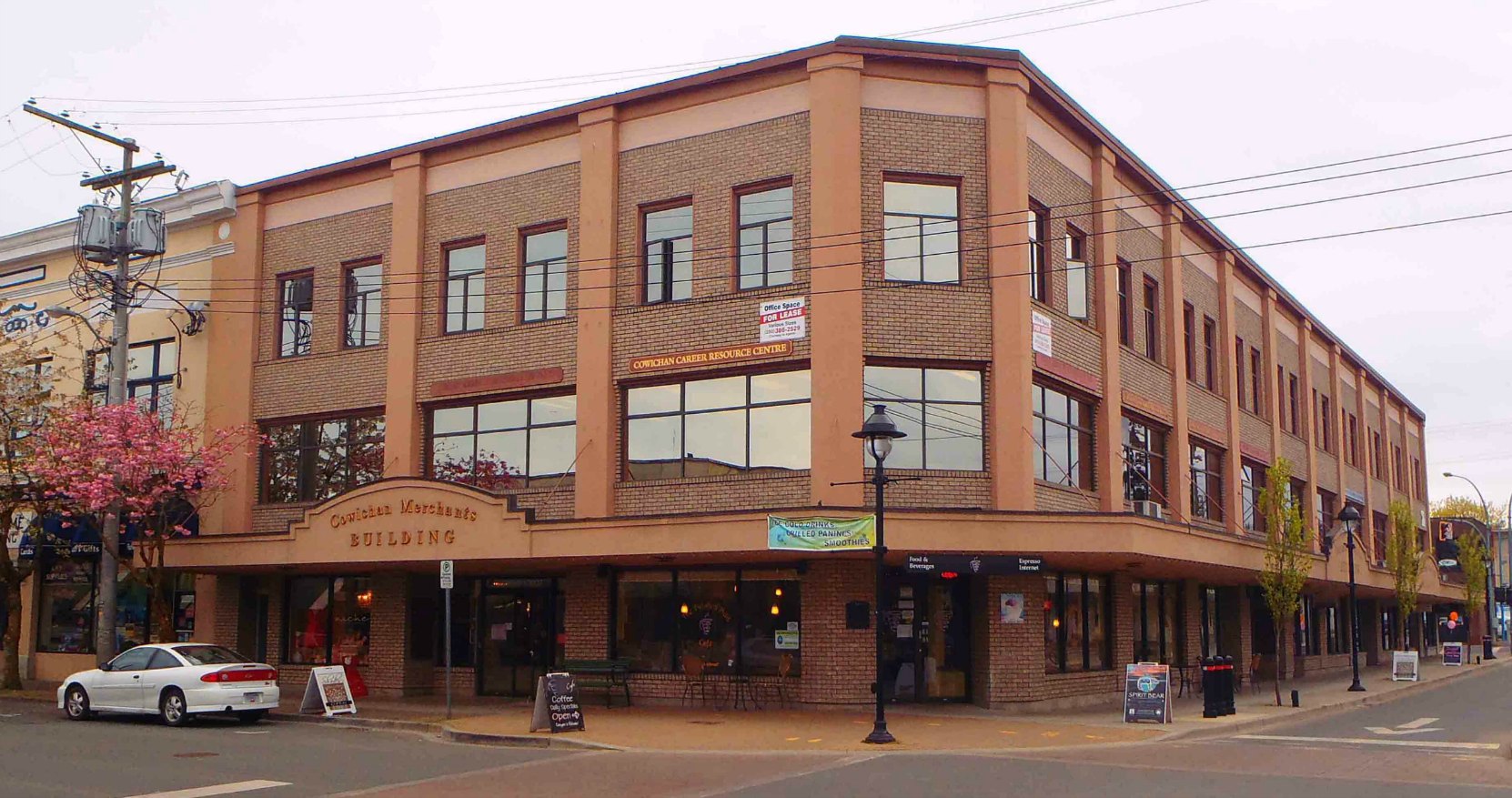 Here are the reports of William  Penn Jaynes's 1931 death and funeral in the local newspaper:
"Jaynes – Hundreds of friends turned out in the rain on Sunday afternoon to pay their last respects the late Mr. W.P. Jaynes, who was buried in St. Peter's cemetery, Quamichan, after a beautiful service in the church.
At least 90 cars took part in the procession from the Jaynes' home to the church and many of the mourners were unable to get inside for the service, which was conducted by the Archdeacon H.A. Collinson and the Rev. F.G. Christmas. The hymns sung were "Our Blest Redeemer" and "Lead, Kindly Light."
Close friends of the old pioneer were present from Vancouver, Courtenay, Nanaimo and Victoria. Flowers were sent all the way from California, where Mr. Jaynes spent several winters. Altogether there were nearly 50 wreaths, making a gorgeous covering for the grave.
The pallbearers were Mr. Jaynes' sons, Percy, Jack and Phil; his sons in law, Messrs. J.H. Whittome and Athelstan Day; and a grandson, Mr. R.H. Whittome.
In addition there were 12 honorary pallbearers: Messrs. J. Maitland-Dougall, W.H. Elkington, T.A. Wood, F.S. Leather, John N. Evans, H.H. Cullis (Victoria), A.R. Wilson, G.H. Hadwen, David Ford, W.M. Dwyer, F.H. Price and G.O. Day.
Mr. R.H. Whidden had charge of arrangements. Mrs. Jaynes and her children, Mrs. Whittome, Mrs. Hicks-Beach, Mr. Percy Jaynes and Mr. Phil. Jaynes arrived in Victoria on Thursday night, having accompanied the coffin by boat from the south."
[source: Cowichan Valley Museum & Archives collections]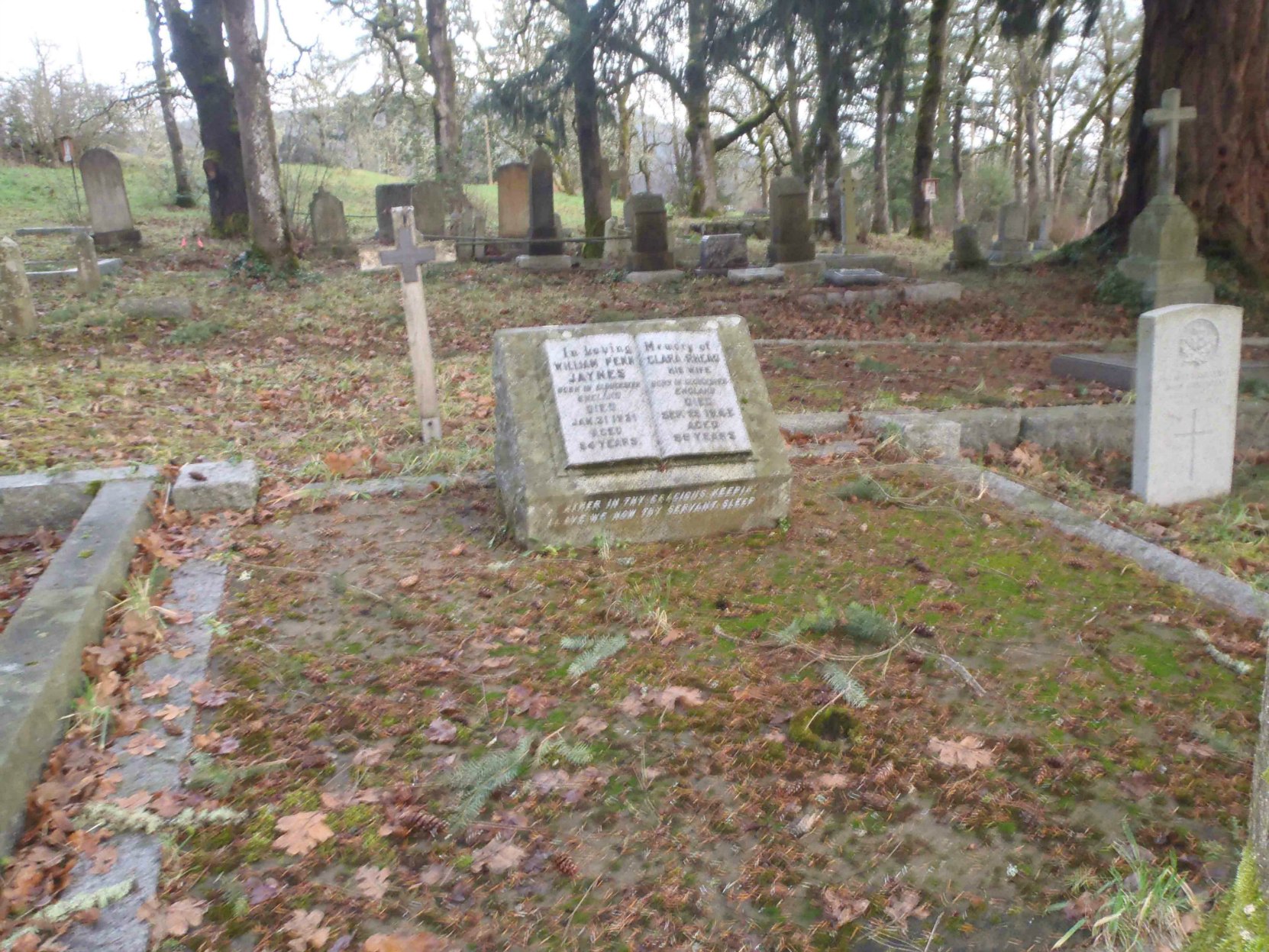 Would you like to leave a comment or question about anything on this page?