Transformation of Man was carved in 1988. It stands 12'3″ in height and is displayed in a small park on Government Street at E.J. Hughes Place, along with Cedar Woman and Man and Pole of Wealth.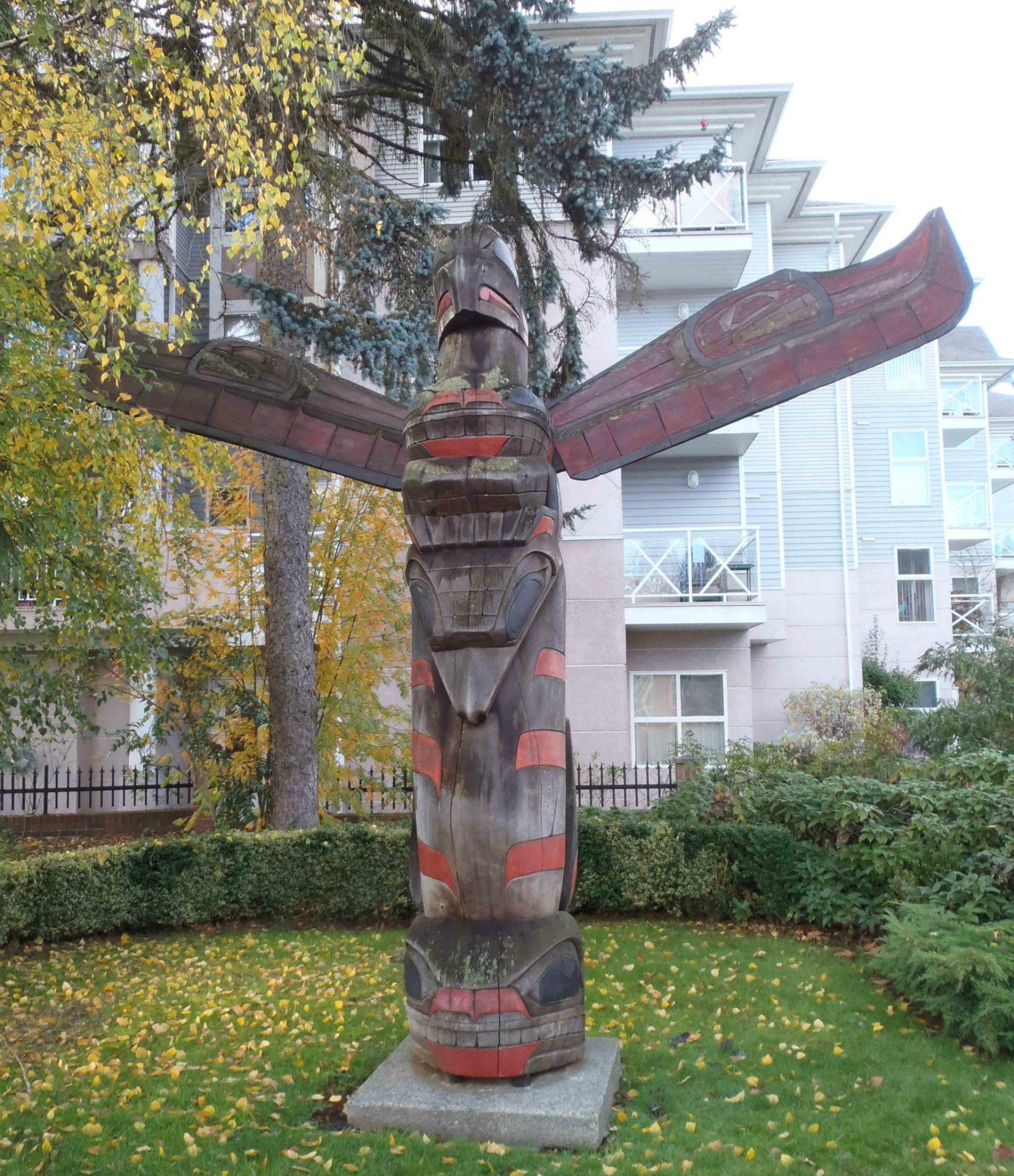 Transformation of Man was carved by Glen Edwards, Andrew Edwards and Herb Rice.
It depicts two primary figures: the Eagle and the Seal. The Whale spirit, the Salmon spirit and the Thunderbird spirit are depicted as parts of the primary Eagle and Seal figures.
In his submission to the City of Duncan about Transformation of Man in 1988, Glen Edwards described the meaning this pole as:
"The Seal (the bottom figure) has the Thunderbird spirit in its tail. Man coming out of the Eagle's chest is Transformation. He has recognized in his life that how he lives and associates with fellow men is how he is respected. Eagle is freedom; Salmon is survival; Whale is long life. In the philosophy of man, these traits are necessary to gain spirituality.
Herb Rice described the meaning of Transformation of Man as:
The Whale's head in the wings signifies the spirit of the Whale and the Salmon spirit is seen in its legs. The Seal is representative of the sea. The Thunderbird is spiritual.
When figures have their tongues out they are sharing a spirit….red is respect for life and black holds it together [and] gives it solidity. The Eagle has its wings up, like your arms up high. The Eagle can fly high and would carry your prayers"
Would you like to leave a comment or question about anything on this page?