Charles Bazett (died 1955, aged 93) was a pioneer merchant, auctioneer and landowner in Duncan. He commissioned architect Douglas James to build the Bazett Building on Craig Street as a revenue property in 1924.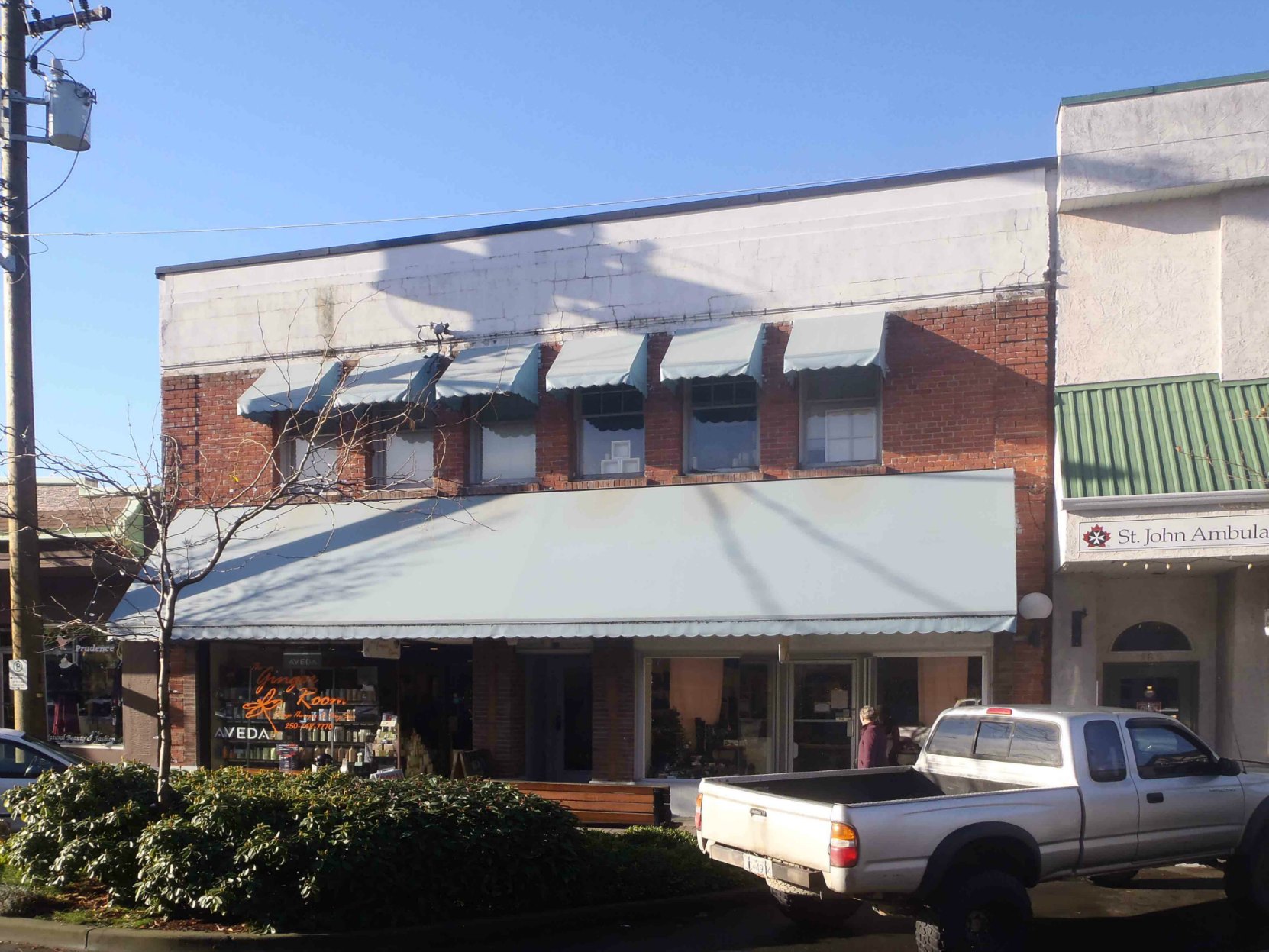 Here is Charles Bazett's 1955 obituary in the local newspaper:
"Bazett – A former pioneer merchant of Duncan, Mr. Charles Bazett, aged 93, died at a private hospital in Victoria on Friday.
Born at Reading, Berkshire, England, Mr. Bazett was one of Duncan's first businessmen, and later auctioneer here for many years. He had resided in Victoria for the last 25 years.
He was married twice and both wives predeceased him, his second wife, Mollie, in 1946.  He is survived by two sons, Edward H., Duncan, and Hubert Henry, Cobble Hill; three daughters, Miss Dorothy Bazett, Duncan and Victoria; Mrs. Max Tyler, Devon, England, and Mrs. Leonard Henslowe, Victoria; six grandchildren and five great grandchildren. His twin brother, Mr. Will Bazett, died at Maple Bay a few years ago.
Mr. Bazett's general store on Government Street was the second here and a familiar landmark for years. His great energy seemed to find its happiest outlet as an auctioneer, his witticisms making him very popular.
Funeral services were held at St. Peter's Anglican Church, Quamichan, on Tuesday, with the Rev. J.H. Low officiating.
Hymns sung were "The Lord Is My Shepherd" and "Saviour Again To Thy Dear Name We Raise." Mr. Ben Clements was at the organ.
Pallbearers were Messrs. Hector Stone and Trevor, Alfred, Dick, John and Roger Bazett.
Hirst Funeral Chapel was in charge."
[source: Cowichan valley Museum & Archives collections]