St. John's Anglican Church at 486 Jubilee Street was built in 1905. The church was designed by Victoria architect John Charles Malcolm Keith (1858-1940), who had a long association with the Anglican Church in B.C. and designed several other Anglican churches, including Christ Church Cathedral in Victoria, St. Mary's Anglican Church on Mayne Island and the Cathedral Church of the Redeemer in downtown Calgary.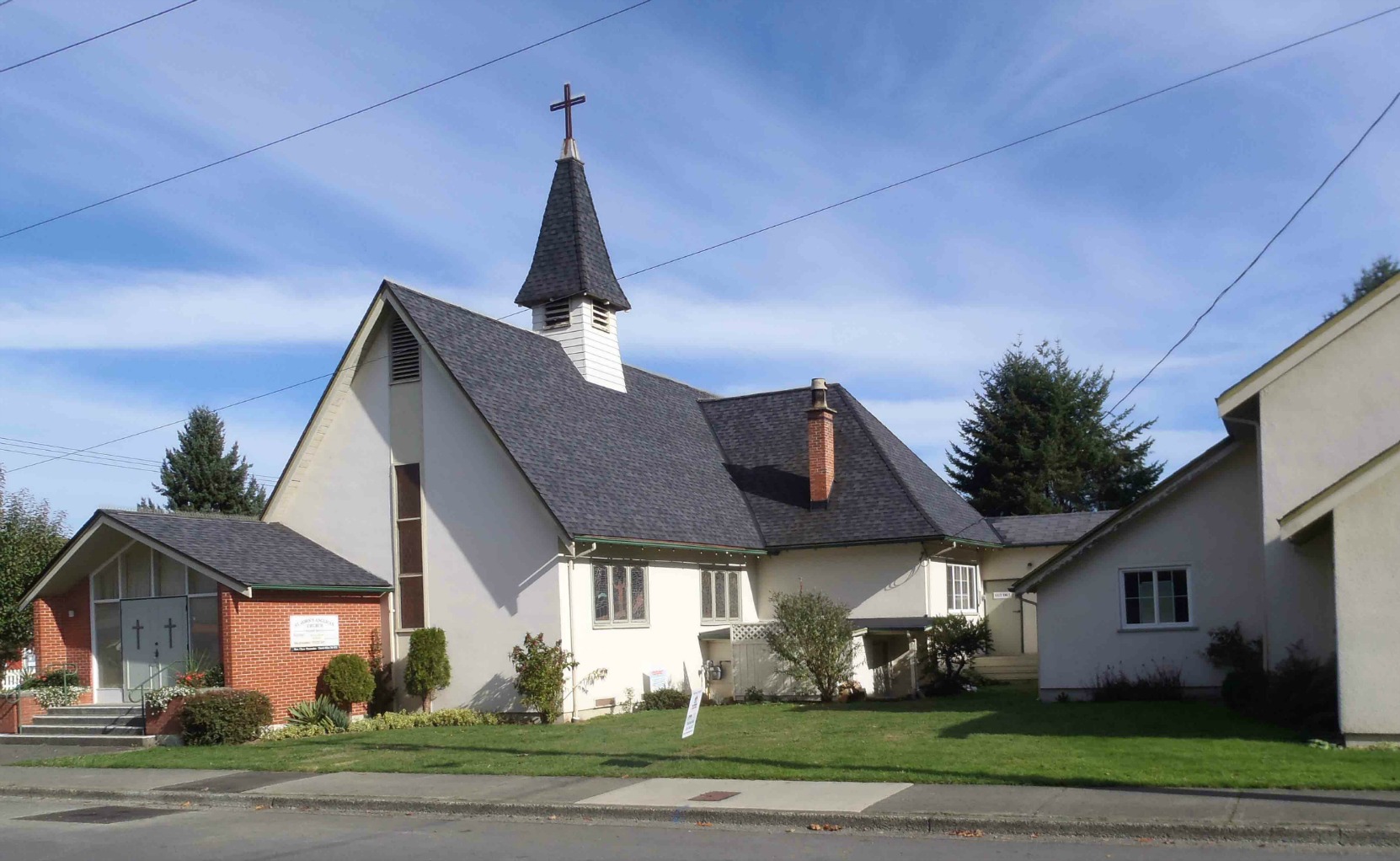 John C.M. Keith also designed the Pemberton Memorial Chapel at Royal Jubilee Hospital in 1909 and the First Presbyterian Church at 1701 Quadra Street in Victoria in 1910.
The building contractor who built St. John's Anglican Church was James McLeod Campbell (1865-1961), who also served as Reeve of North Cowichan in 1907 and was very active in the campaign that resulted in the incorporation of the City of Duncan in 1912. He served on the first Duncan City Council, elected in 1912.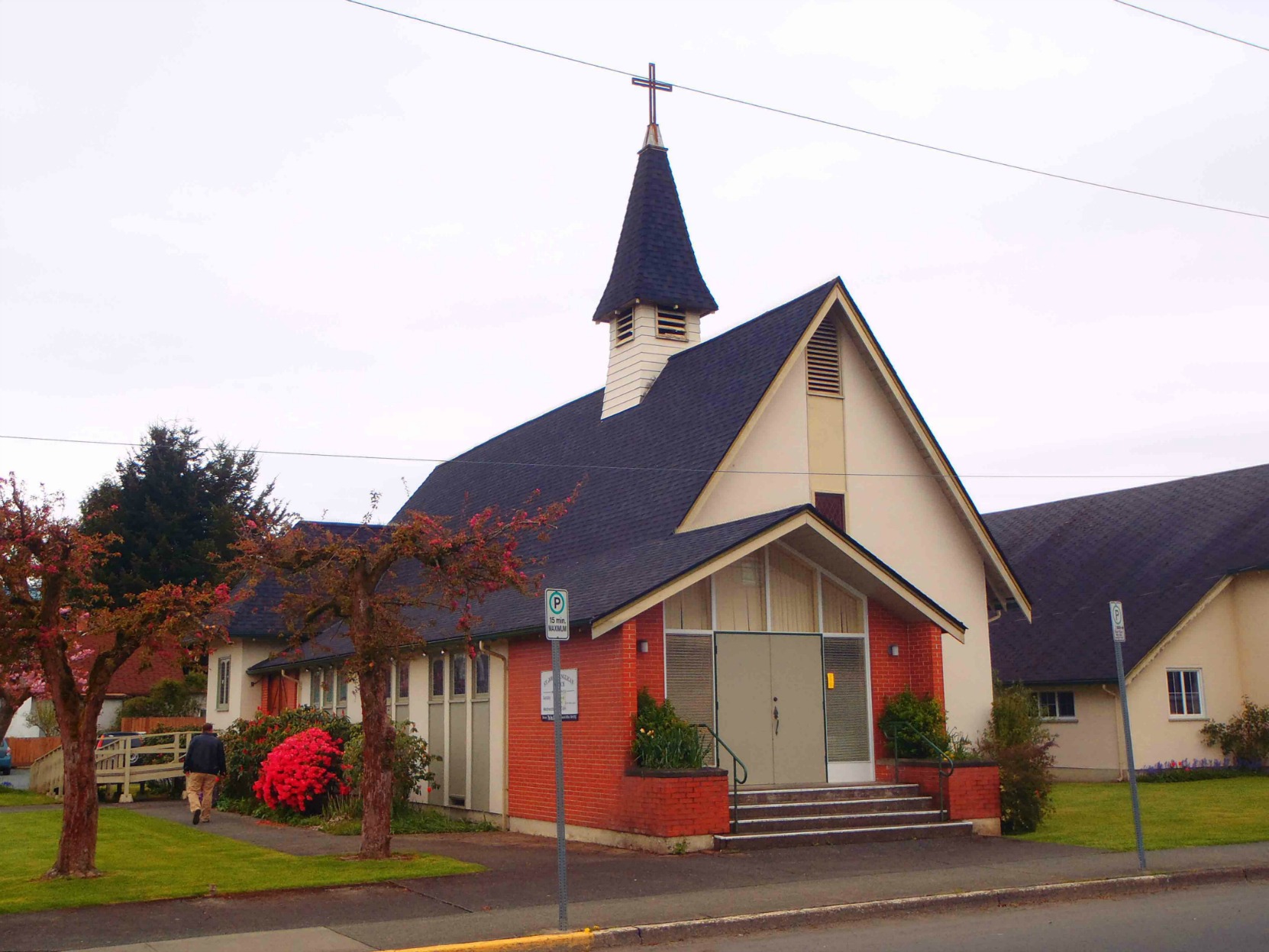 Here is some historical information about St. John's Anglican Church.
First, a 1920 newspaper report:
"PARISH HISTORY
———————
Canon Leakey Refers To Beginnings of Anglican Church in Duncan
———————————————–
The services at St. John [the] Baptist church on the day of its patron saint were marked by a sermon by the Rev. Canon Leakey at evensong.
His texts were those used by the then Bishop of Columbia and himself at the consecration services in 1906, namely, "The voice of one crying in the wilderness, Prepare ye the way of the Lord, make His paths straight." and "Let us go on to perfection."
The canon recalled his first impression of Duncan in 1886, when there were two farms, namely those of Messrs. W.C. Duncan and James Evans, and one shack, that of Mr. E.B. McKay. Elsewhere there was dense dark forest.
Services were conducted by himself as vicar of St. Peter's Quamichan, in Mr. Duncan's house, until 1890, when the old agricultural hall was utilized. Then the Masons offered their hall and finally, it was decided to build a church, which stood in a veritable wilderness and, like its patron saint, cried its message.
On August 26th, 1905, the corner stone of the building was laid by the Most Worshipful the Grand Master of the Grand Lodge of Free and Accepted Masons of B.C. It is of interest to record that General Currie on that occasion acted as Grand Marshal. In December of that year the church was opened for service, and about June 22nd 1906, it was consecrated.
Canon Leakey said their gratitude was due to the Masonic fraternity for their interest in the church in the past. From its name the church spoke of repentance and urged them to go on to perfection. These yearly stages should be marked in their own lives." (from Cowichan Valley Museum & Archives collections)
Would you like to leave a comment or question about anything on this page?