The Rick Hansen Man In Motion totem pole was carved in 1988 by Corky Baines to commemorate Rick Hansen's Man In Motion tour. The pole stands 4.5m (14'8″) and is placed in Centennial Park, Duncan, B.C.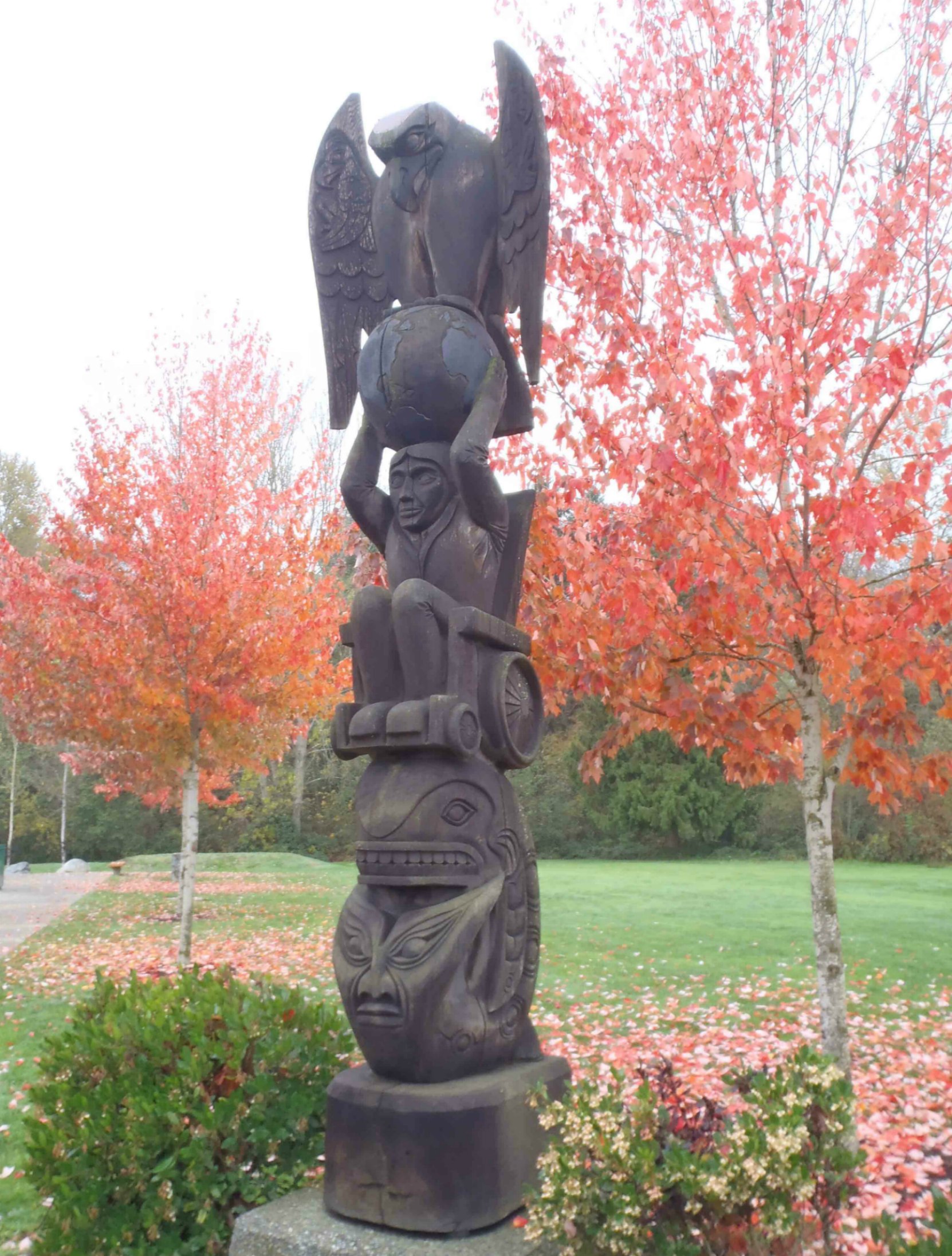 Carver Corky Baines wanted to honour the work Rick Hansen was doing with his Man In Motion tour. In a 2012 interview, Corky Baines' wife Marilyn said, "Corky had an accident and could relate to the difficulties people had with mobility. The idea of the pole was to tell the story of Rick's journey round the world."
Rick Hansen and Corky Baines' family attended a re-dedication ceremony for the pole in 2010.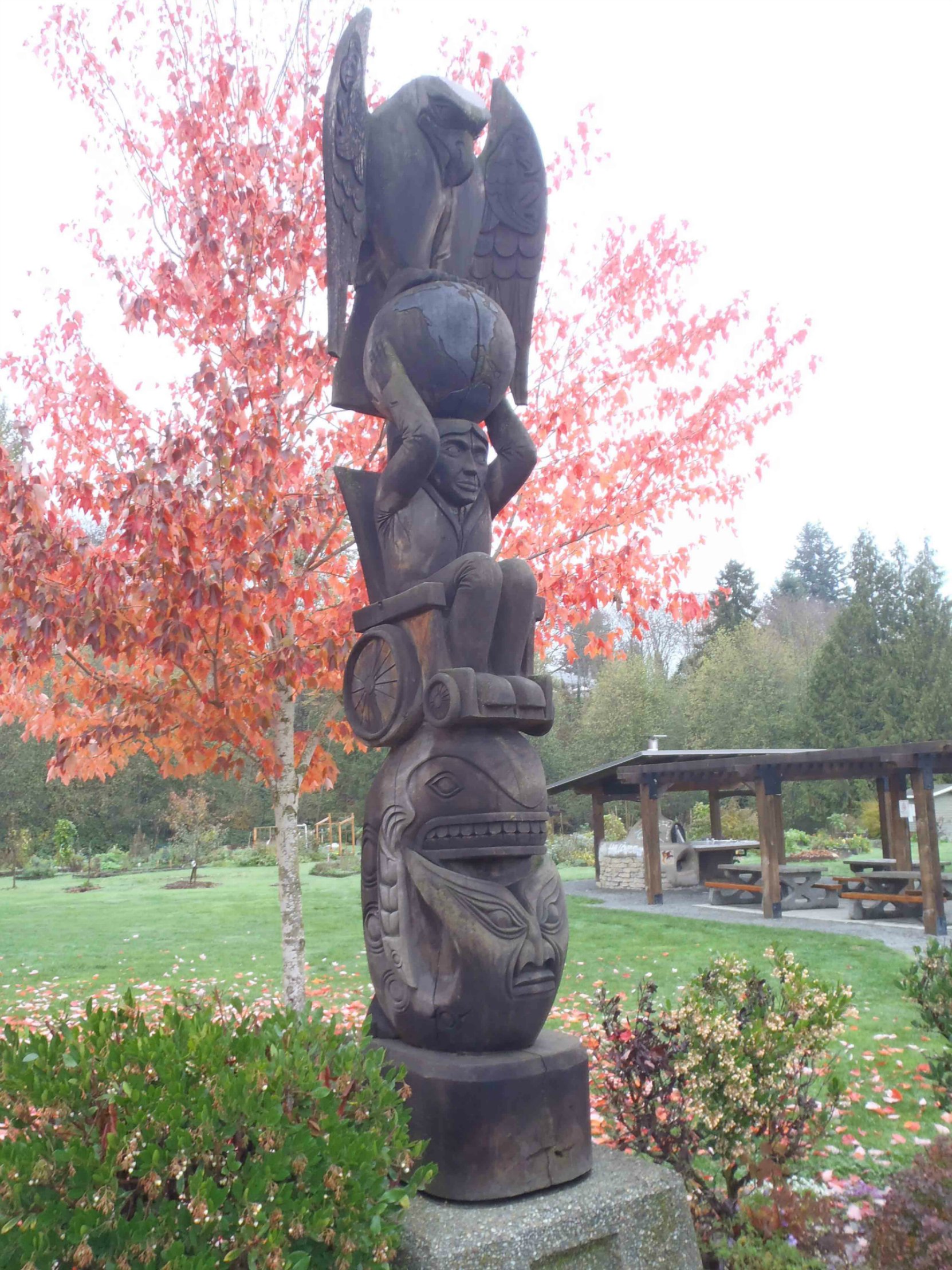 This pole depicts four figures: the Eagle, Rick Hansen in a wheelchair, the Killer Whale and the Wolf.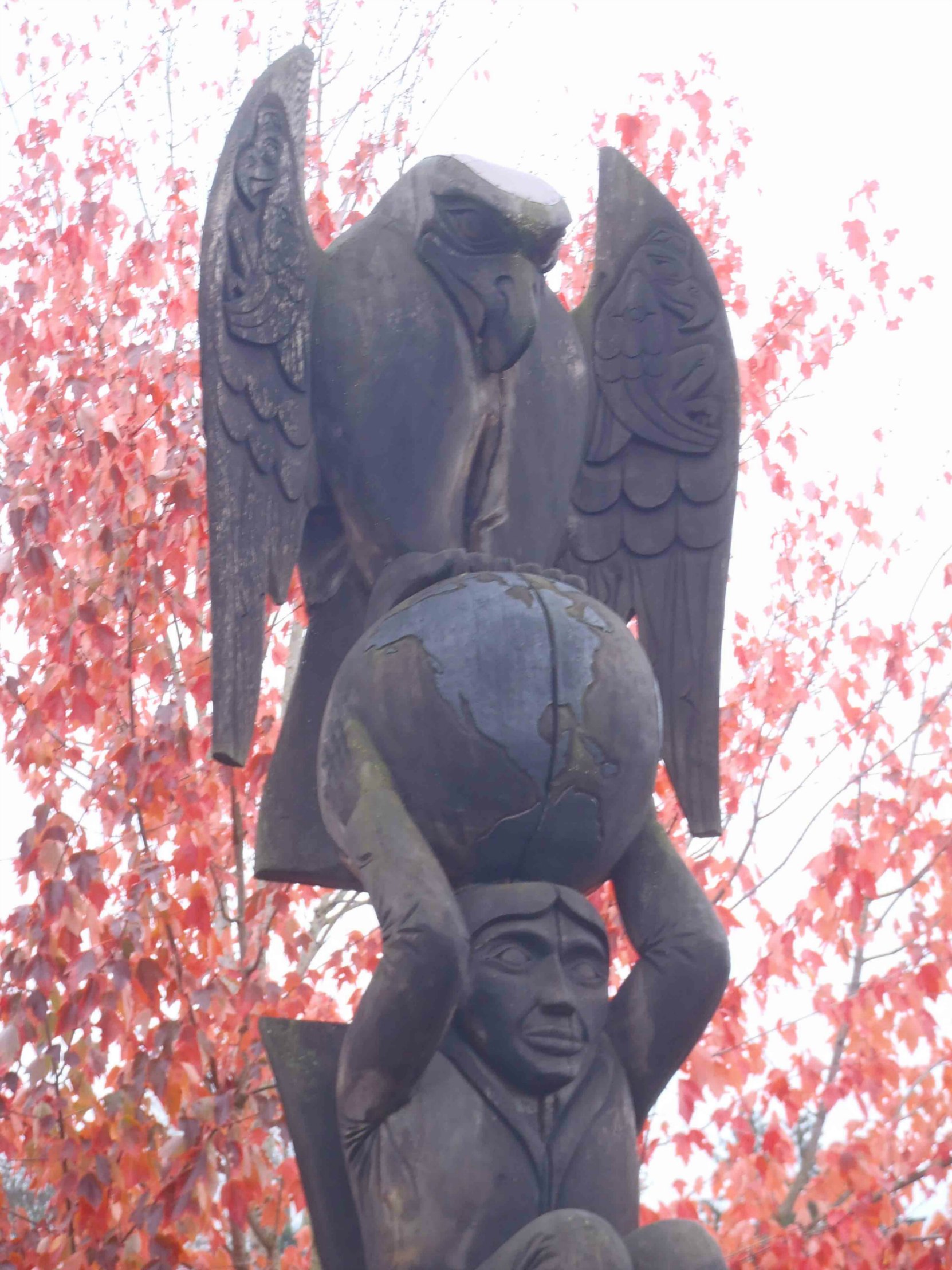 In the words of Corky Baines' sister, Jane Baines Marston, "the Eagle is a representation of the Great Spirit. The Eagle soars really high and it can see a great distance….Corky was thinking of how Rick Hansen looks out and sees beyond."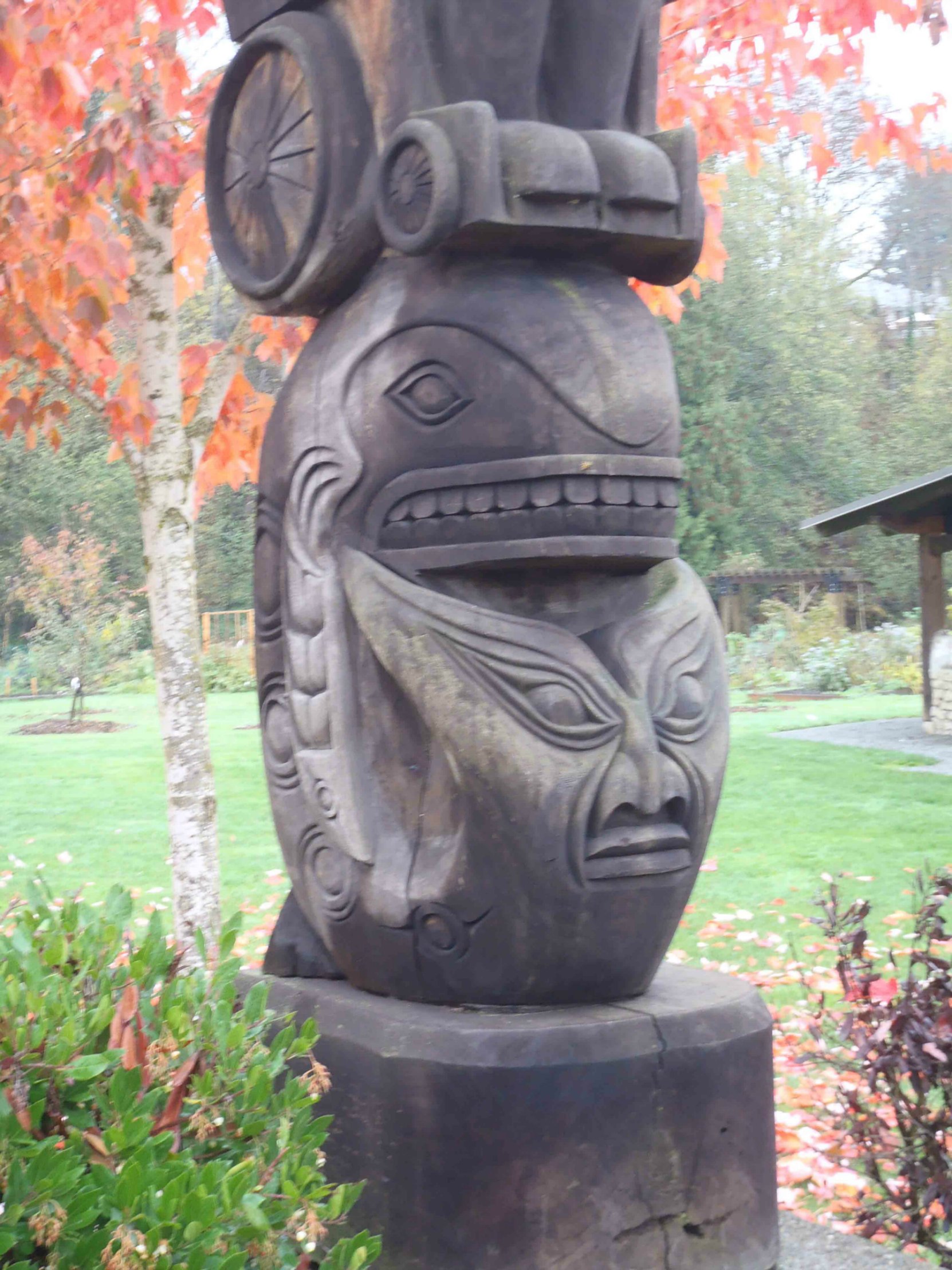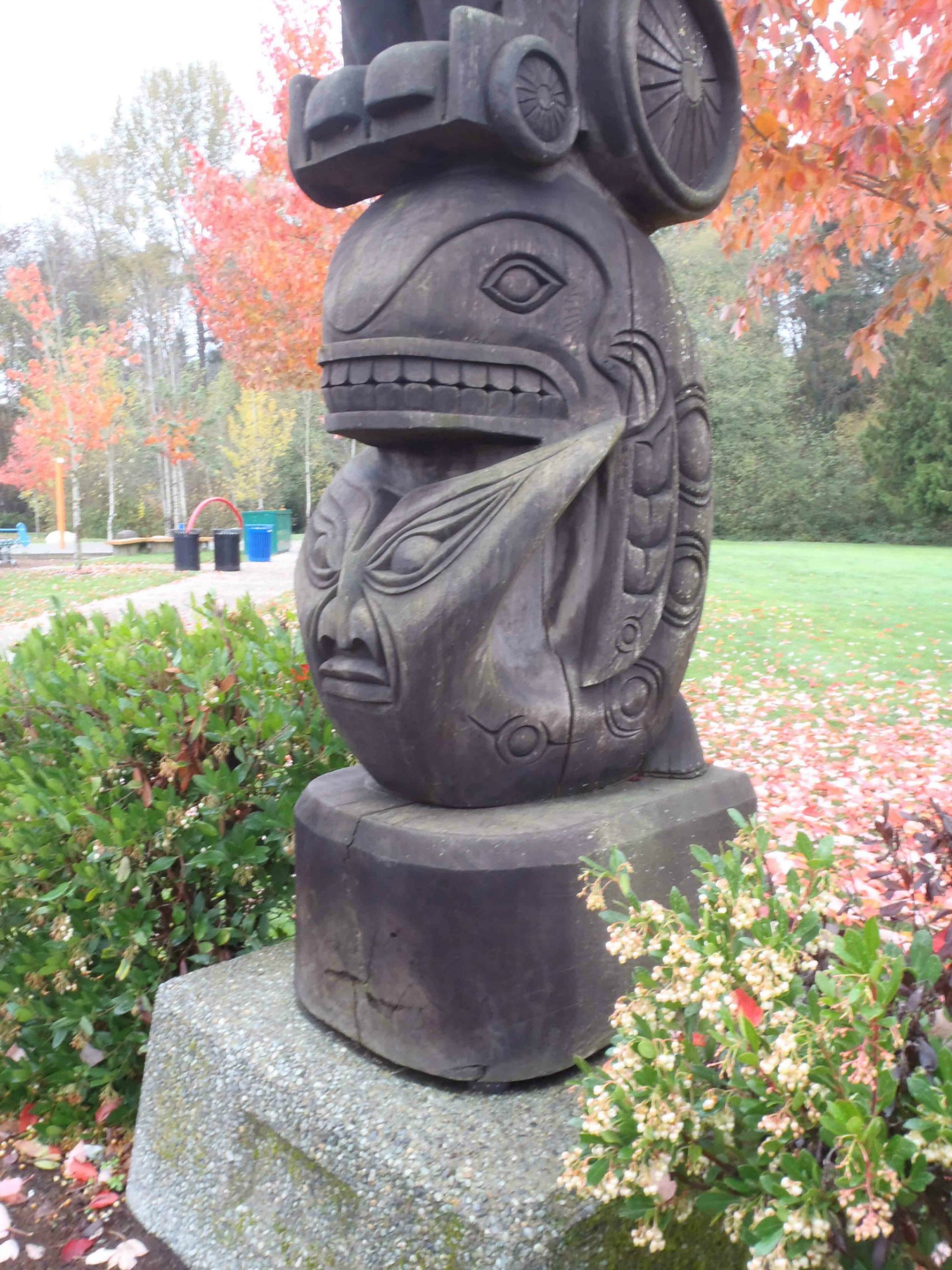 According to Corky Baines' sister, Jane Baines Marston, "The Killer Whale is a symbol of transformation. On the whale fluke is a carved face, and that represents the Wolf. The Killer Whale will come up onto the land and it will change into the Wolf and hunt on the land as a Wolf. Rick transformed himself and made a huge difference in the world."
Here are some videos of Rick Hansen: