As part of our project to document the names on the Duncan Cenotaph in Charles Hoey Park, here is a page about Private Percy Victor Morgan, who was killed in action on 15 August 1944 while serving in France with the Canadian Scottish Regiment. He is buried in Bretteville-Sur-Laize Canadian War Cemetery in Calvados, France.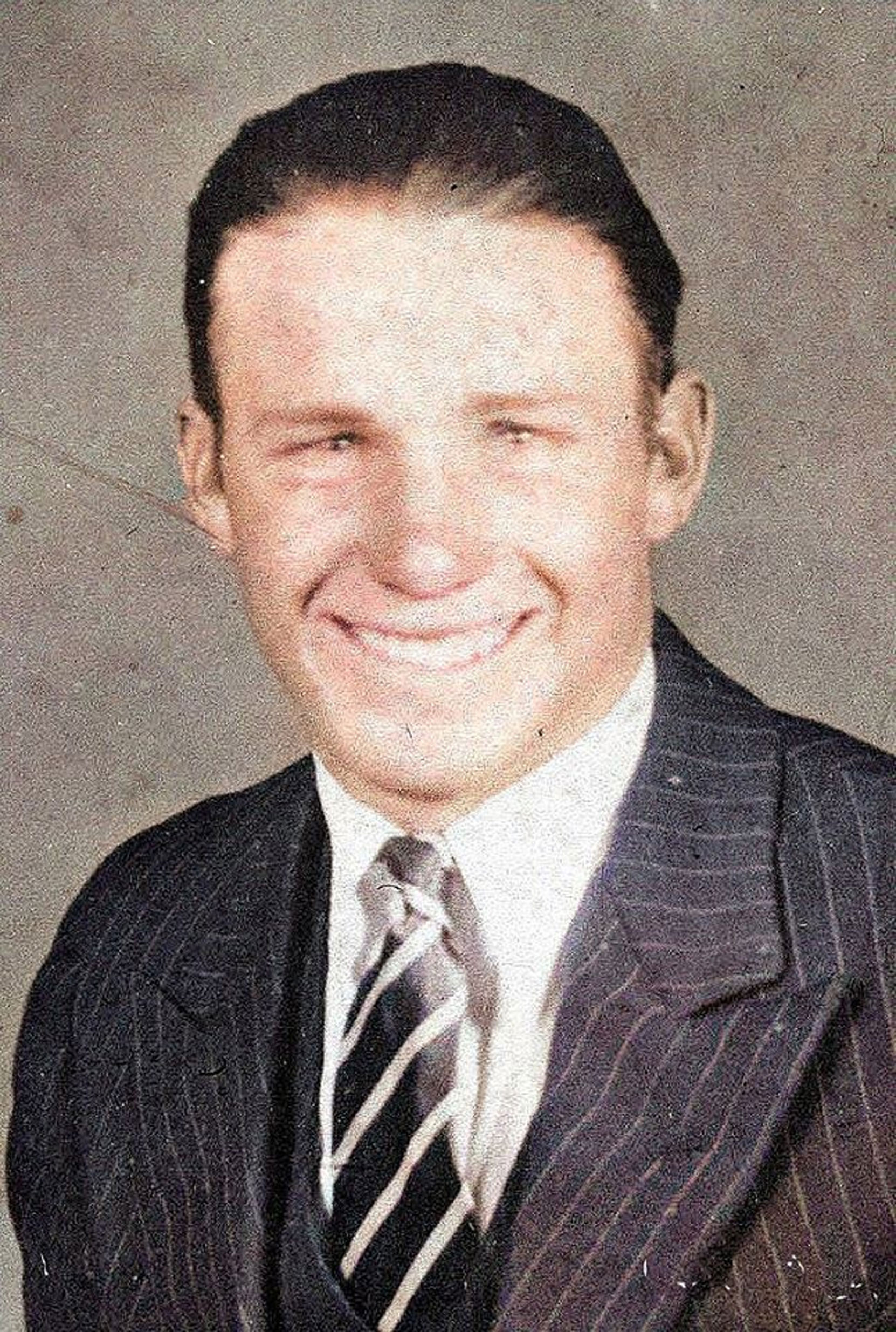 Here is the local Cowichan Leader newspaper report of the death of Private Percy Victor Morgan:
"PTE. P. V. MORGAN
Pte. Percy Victor Morgan, 1st Bn., Canadian Scottish Regiment, was killed in action in France on August 15 [1944], according to word received by his wife, who with their four small children lives on Ingram Street, Duncan. No further particulars have yet been received.
Born at Cowichan Station, 31 years ago, Pte. Morgan moved later with his parents to Cedar. His wife is a daughter of Mr. and Mrs. Douglas Ford, Bell-McKinnon Road.
He worked for some time at Bamberton and was employed at Port Alberni when he enlisted in Victoria on December 17, 1943. He went overseas a short time later."
(Source: Cowichan Leader, 31 August 1944, from Cowichan Valley Museum & Archives collections)
Here are links to more information about Private Percy Victor Morgan:
Would you like to leave a comment or question about anything on this page?