Ormond Towers Smythe was an alderman on the City of Duncan's first council in 1912. He served as Mayor of Duncan 1914-16 and again in 1923. He also served for ten years as Chairman of the Duncan School Board.
As Mayor of Duncan, he was responsible for the building of Duncan's Fire Hall, now the Old Firehall Wine Bar at 41 Ingram Street.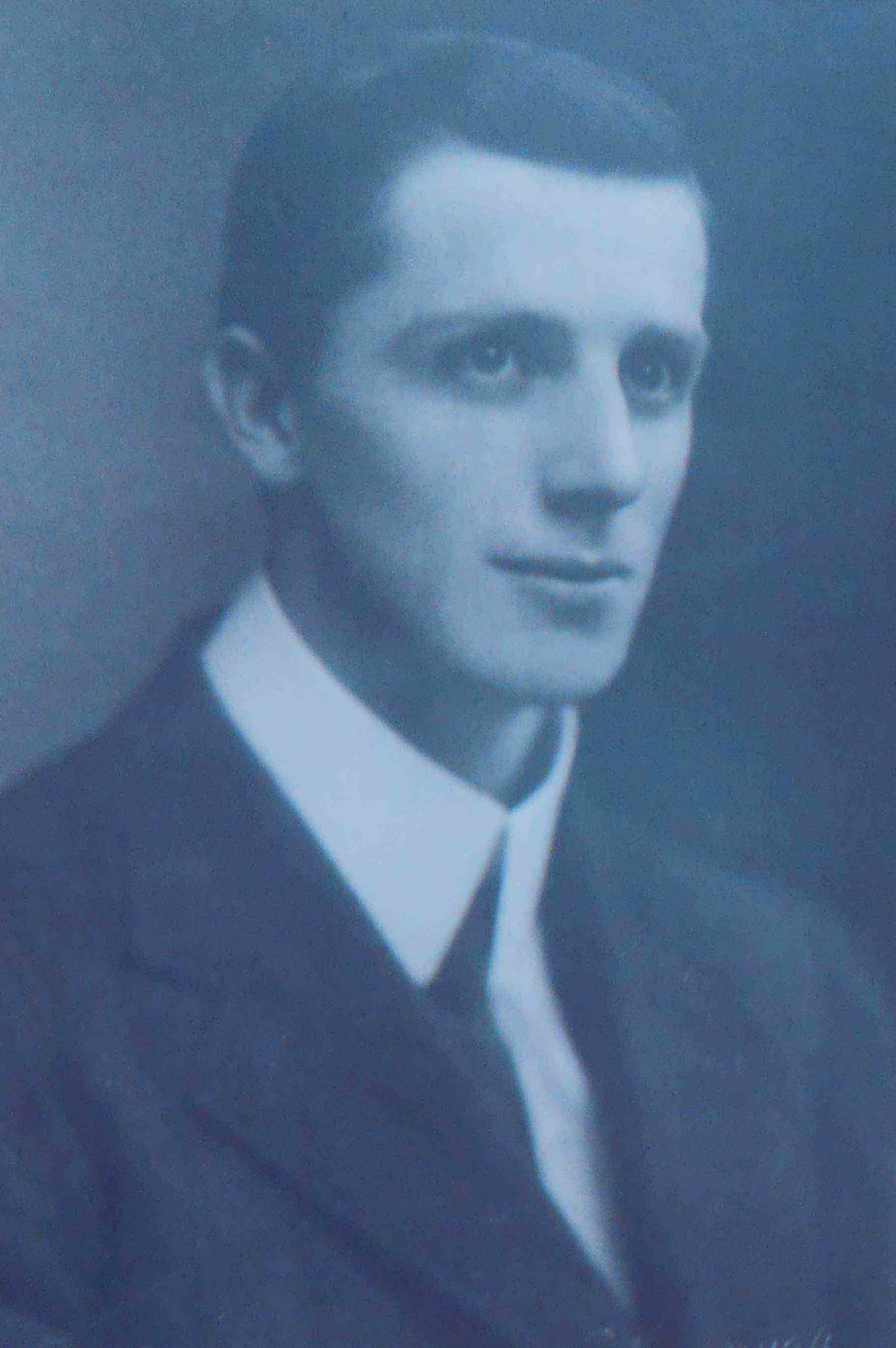 Here is a brief biographical sketch of Ormond Towers Smythe taken from his 1948 obituary in the Cowichan Leader newspaper:
"Smythe – The death occurred suddenly yesterday at noon of Mr. Ormond Towers Smythe, York Road, Duncan, [note: Ormond Smythe's house on York Road is no longer extant. York Road has since changed into a commercial and retail area] retired Provincial assessor.
He was the younger son of the late Hon. William Smythe, former B.C. Premier, and Mrs. Smythe, and a native son of the district, born at Somenos on August 14, 1882.
He was educated at Somenos and at Victoria public and high schools, and had resided here throughout his life. His list of public offices in the district was very numerous and his familiarity with the forms of procedure rendered him a most accomplished chairman.
In civic affairs of early incorporated Duncan he had played a prominent part. He was a master of debate and a centre of numerous local issues. Mayor, alderman, trustee, editor, president – these were all familiar roles.
He was Mayor in 1914-15-16 and again in 1923 and an alderman of the first city council in 1912. Between the two wars he was chairman of the Duncan Consolidated School Board for a total of 10 years.
In World War 1 Mr. Smythe enlisted in the 230th Forestry Battalion in March 1917, proceeded to England with that unit and was employed on forestry duties for the remainder of the war. He was demobilized in May, 1919.
His interest in ex-servicemen was demonstrated following the war in the former Great War Veterans' Association and of recent years in the Canadian Legion. He was president of the Cowichan Branch of the Legion for two years, retiring this year.
Mr. Smythe was Provincial assessor, serving at the government's Duncan office for 16 years until his retirement last year. He had travelled widely in the large area controlled by the Duncan office and was familiar with conditions throughout the district.
This knowledge was being used to advantage by the Government at the time of Mr. Smythe's death. He was deputy registrar in charge of completion of a complete voters' list in this constituency, more recently with an assistant at Ladysmith.
Mr. Smythe had been associated with newspaper work for many years, at one period owning The Leader. Together with the late A. Hope Herd, he started The Echo, rival paper to The Leader, and it ran for five months before being amalgamated with The Leader on May 28, 1908.
Mr. Smythe became owner of The Leader in July 1908, and conducted it until March 1910, when he sold it to The Cowichan Leader Printing and Publishing Company, Ltd., now Cowichan Leader Ltd. He had been associated with The Daily Colonist, Victoria, for a number of years until his death.
Mr. Smythe's interests were varied and pursued with continuing enthusiasm. He was active in the former Cowichan Historical Society and steeped in the history of this district and Province.
Indian affairs attracted his attention and he never ceased to be a doughty champion for what he considered Indian rights. He had valuable knowledge of early Cowichan and several papers prepared by him were reprinted in The Leader. His library contains numerous historical volumes.
His most recent newspaper endeavour was editorship of The Cowichan Veteran, monthly paper of Cowichan Branch, Canadian Legion, which reflected the wide range of his knowledge and interests. He had devoted many hours to the fight for increased pensions [for veterans].
Duncan Board of Trade was among other local organizations with which Mr. Smythe was identified.
In politics he was a lifelong Conservative. Though never a candidate he was closely concerned with numerous elections in this constituency and riding and was regarded as an authority in this field both for his knowledge of procedure and his ………….[Cowichan Valley Museum and Archives file is incomplete here]………sports, football and tennis and badminton.
Surviving him are his widow, former Christina Cecilia Johnson, to whom he was married in 1909 at B.C.'s first church, the former Anglican "Iron Church" in Victoria; and one son, Limen T. Smythe, Ames, Iowa, U.S.A. His younger son, Eric O. Smythe, was killed in action in World War II. A brother, W.J.R. Smythe, died in 1941.
The funeral will take place this afternoon. There will be a service at 2:30 in the chapel of Davis Funeral Service. Burial will be in Mountain View Cemetery, Somenos. The Legion will have charge of services."
(Source: from Cowichan Valley Museum and Archives files)