As part of our series about the names on the Duncan Cenataph in Charles Hoey Park, here is our page on Private John Cowie, who was killed in action in 1917, aged 21.
John Cowie was born 17 March 1896 in Aberdeenshire, Scotland. He was killed in action on 30 October 1917, aged 21, but his death was not reported in the local Cowichan Leader newspaper until 11 April 1918, after a letter addressed to Private Cowie was returned to Duncan marked "Killed In Action."
His service number was 706635.
Here is the local Cowichan Leader newspaper report of his death.
"Pte. John Cowie
It is also established that Pte. John Cowie, 2nd C.M.R., has been killed in action. A letter written to him has been returned to Duncan marked to that effect. He was born in Scotland about 25 years ago, and was a member of the Canadian Bank of Commerce staff in Duncan for nearly two years before removing to the mainland in 1915. He joined the 103rd Bn.  in January of the following year and went overseas with that unit."
(Source: Cowichan Leader, 11 April 1918 – from Cowichan Valley Museum & Archives collections)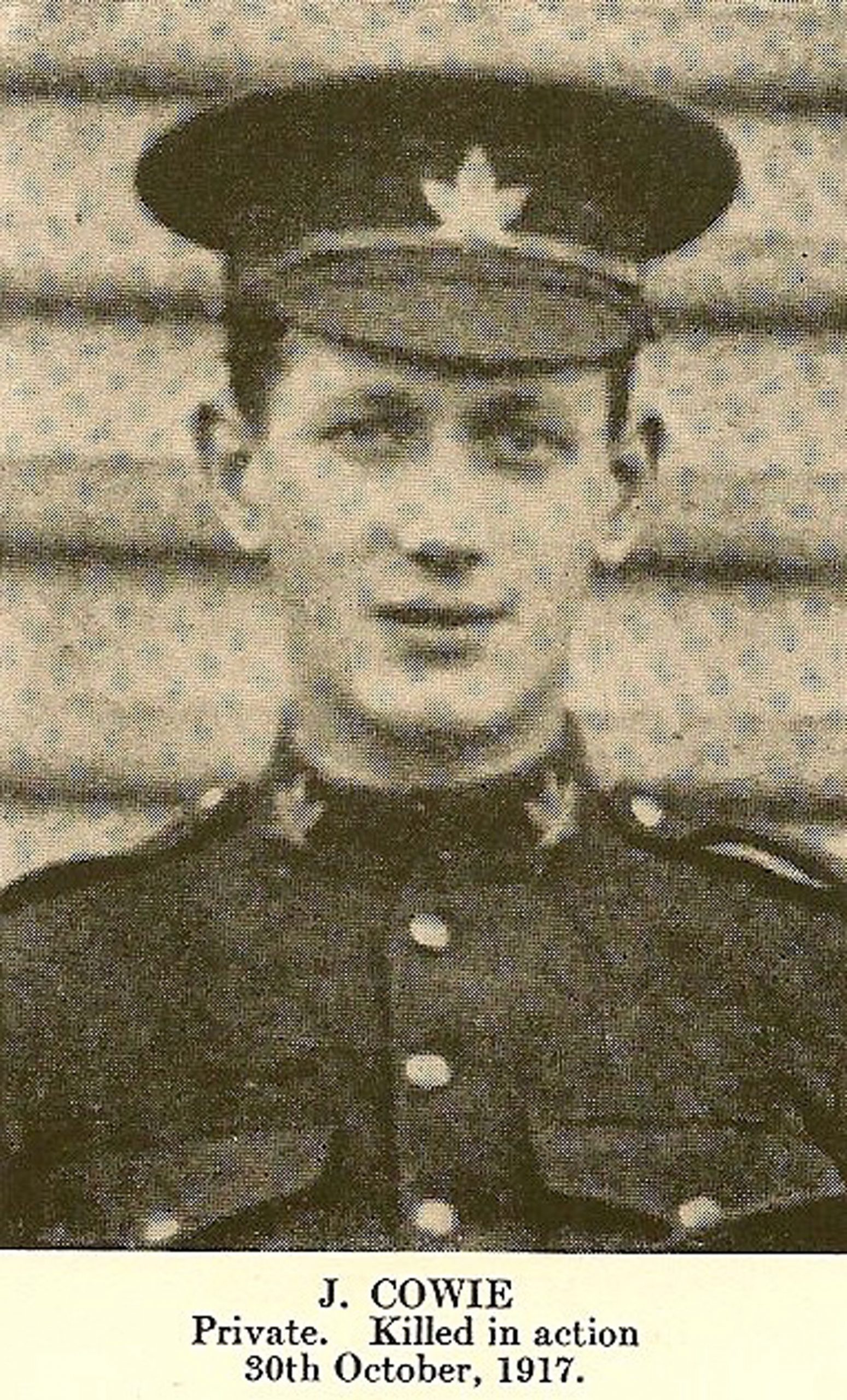 Private John Cowie has no known grave. He is commemorated on the Menin Gate, Ypres, Belgium.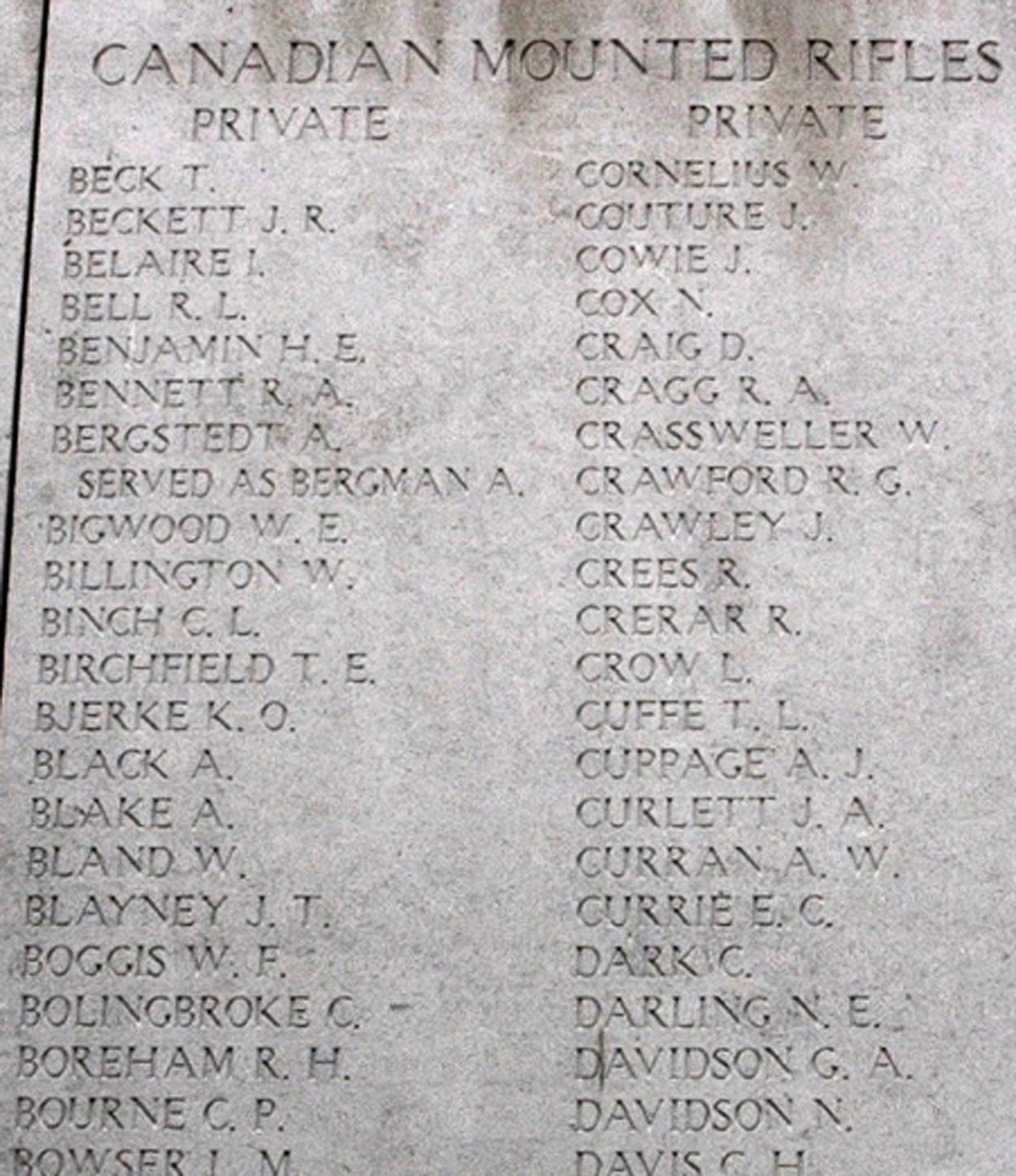 For more information on Private John Cowie, see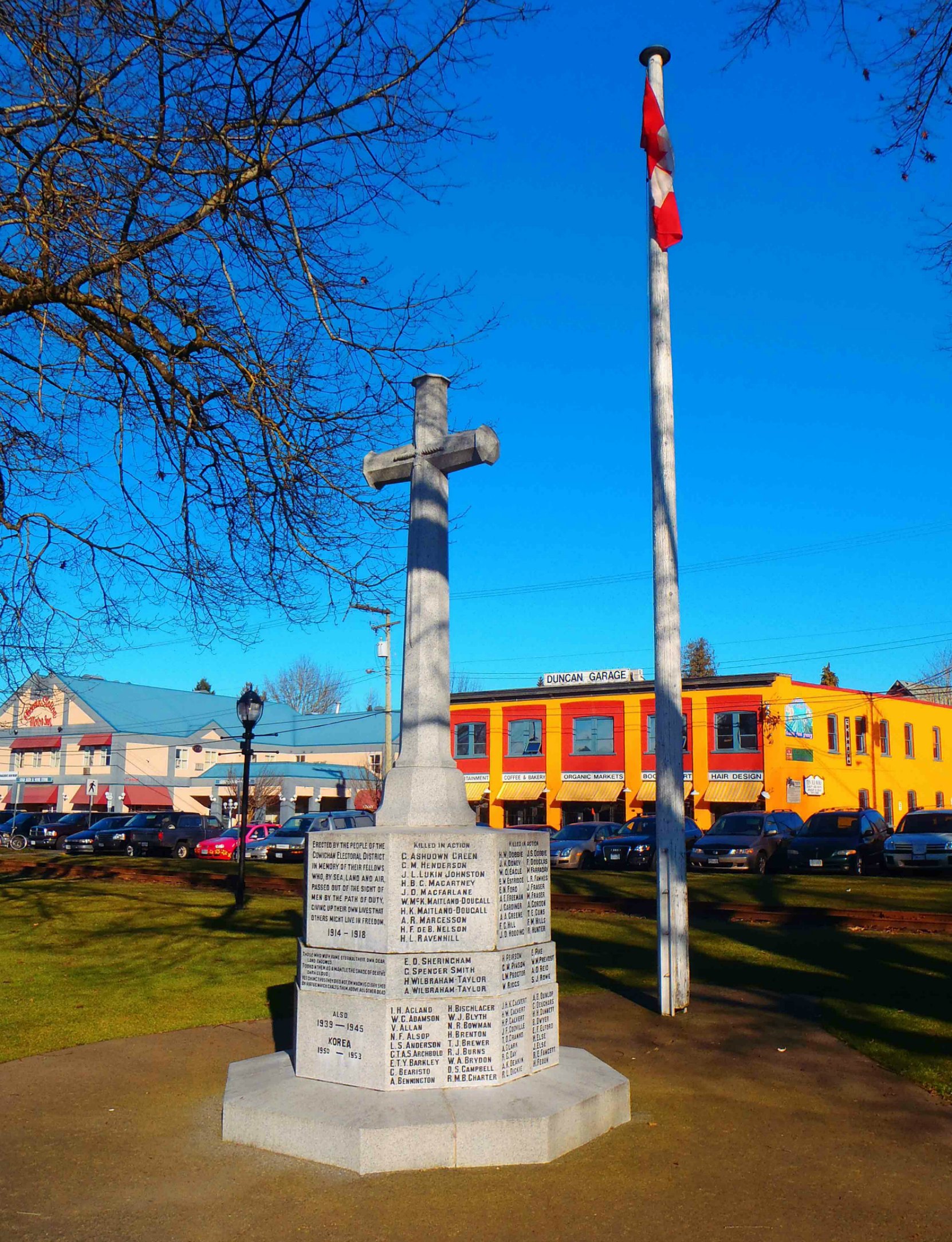 Would you like to leave a comment or question about anything on this page?