The Duncan Garage at 330 Duncan Street is one of the landmark historic buildings in downtown Duncan. It was built in 1912 and was operated a garage and automobile repair facility until 1983, after which it fell into disuse and was vacant for extended periods of time.
In 2002-2003 the Duncan Garage building was renovated into its current layout as a coffee shop and retail stores. It re-opened in its current configuration in July 2003. It was declared a Duncan heritage building in 2002.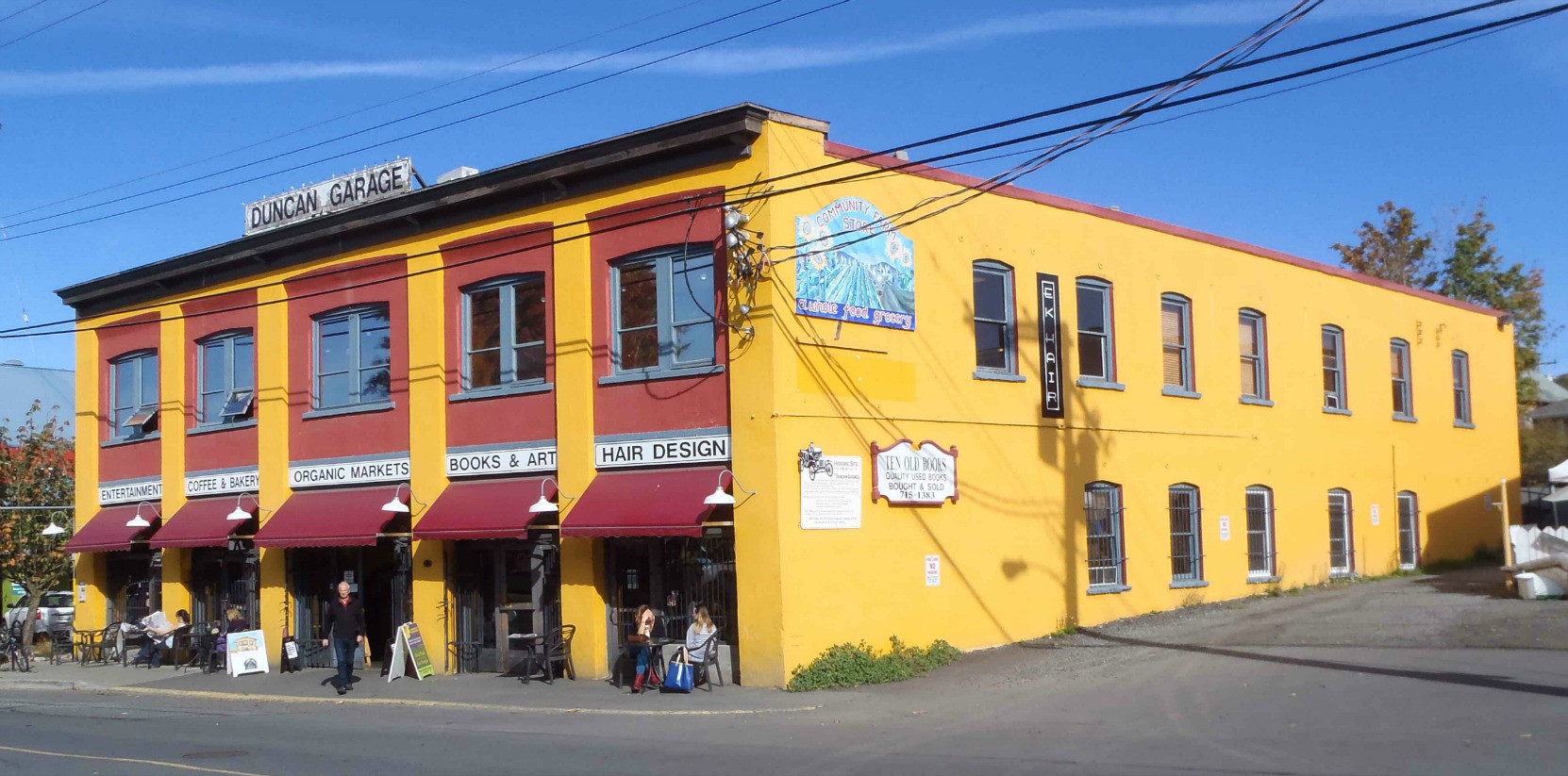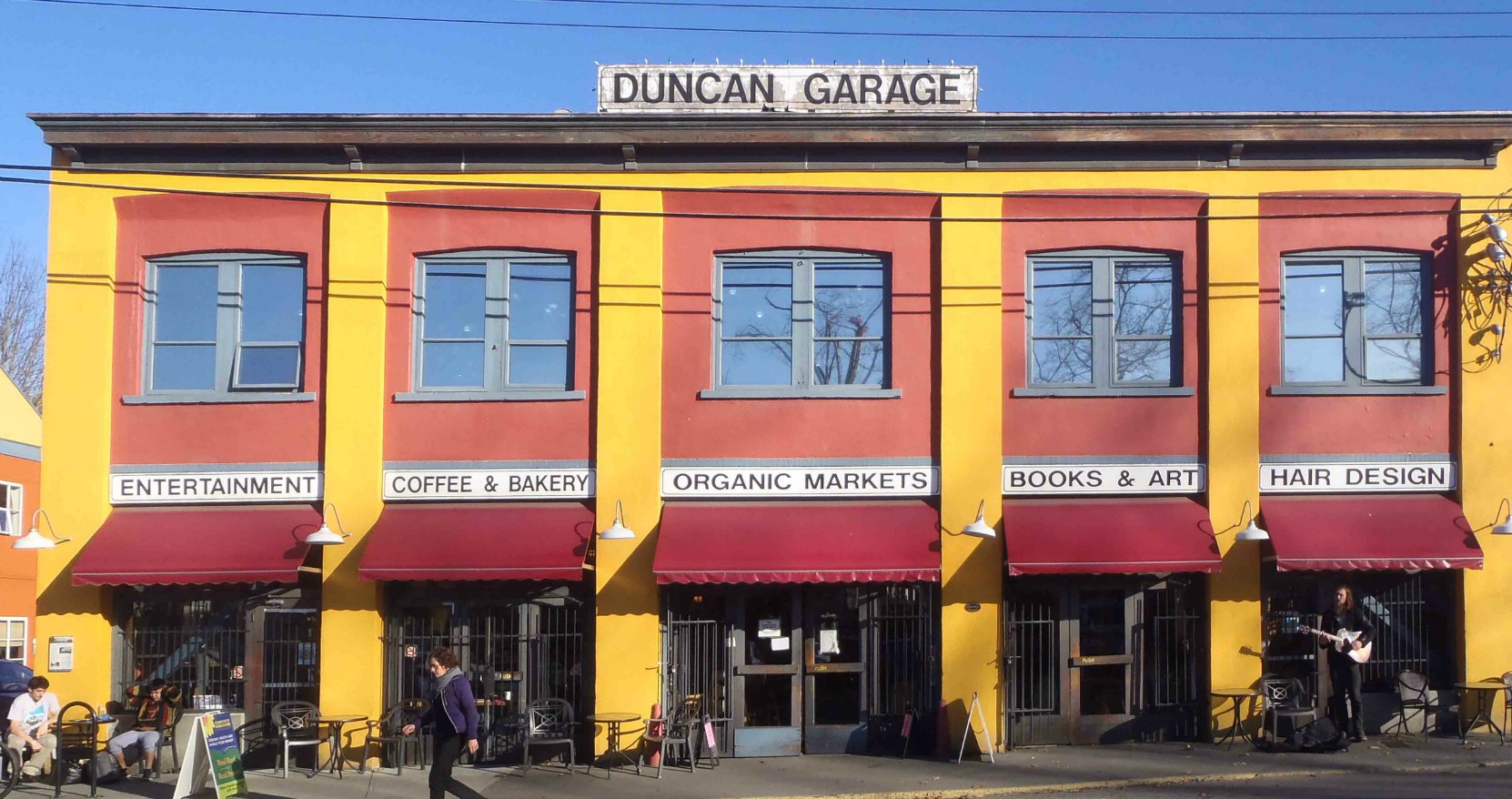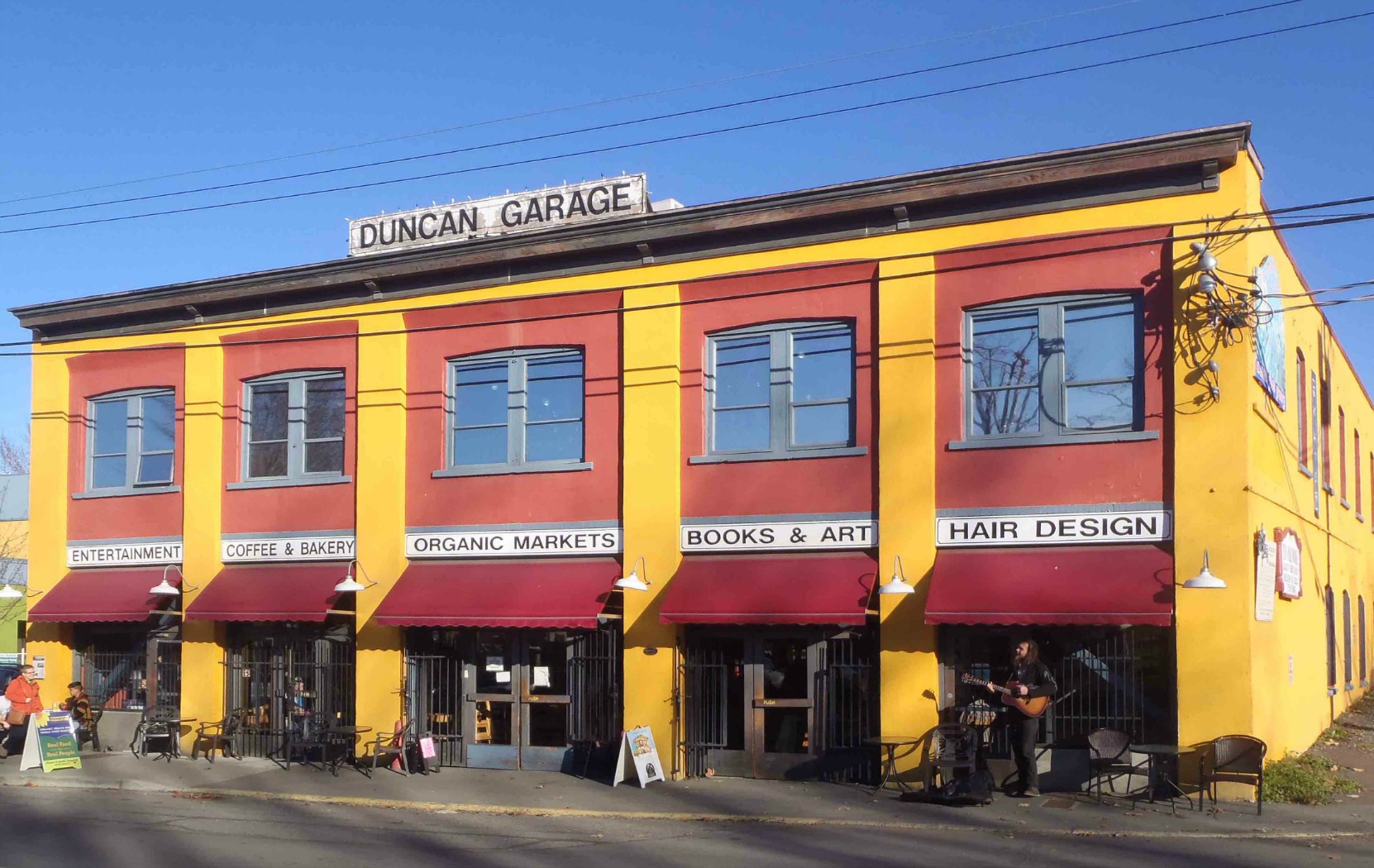 Here is a map showing the location of the Duncan Garage, 330 Duncan Street:
Additional Information About 330 Duncan Street
Assessed Value (July 2016): $870,000 – Land $245,000; Buildings $625,000
Assessed Value (July 2015): $833,000 – Land $235,000; Buildings $598,000
Assessed Value (July 2014): $833,000 – Land $235,000; Buildings $598,000
History of the Duncan Garage
The Duncan Garage business began in 1910 as a partnership between Norman T. Corfield, J.N. Jaynes and Hubert Keast, who owned a livery stable at the corner of Station Street and Craig Street.
In 1911 (possibly as a result of Hubert Keast's death) Norman Corfield took over his partners' interests and began operating Duncan Garage Ltd. on his own. Duncan Garage initially operated in a building (which now longer exists) on the south west corner of Canada Avenue and Station Street.
The original equipment owned by Duncan Garage was a 1908 Oldsmobile, a 1910 Russell and a 1906 or 1907 Ford. Duncan Garage initially sold automobiles like Tudhope, Everett, Overland, Hupmobile, Harding and Studebaker but it also acquired a franchise as a Ford dealership, which became its primary business. By 1922 Duncan Garage owned Ford dealerships in Nanaimo, Campbell River and Courtenay which it operated into the 1950's.
Between 1911 and 1913, most of Duncan Garage's business came from its taxi service since there were only about six cars registered in Duncan. But Norman Corfield anticipated the growth of the automobile sales and repair businesses so, in 1912, the Duncan Garage Ltd. built this building at 330 Duncan Street for its Ford dealership and garage business.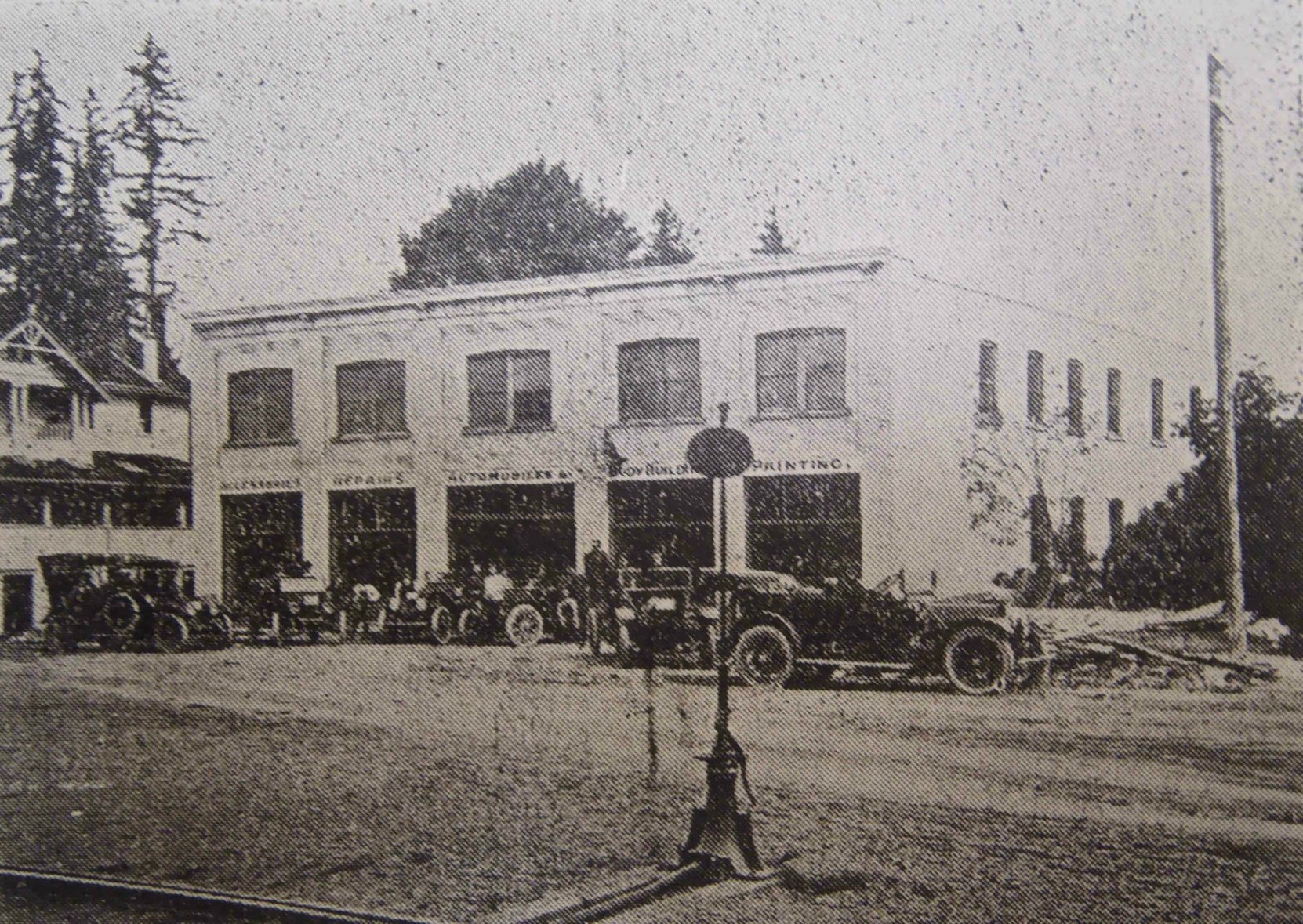 In 1913 the Cowichan Leader reported that the "new [Duncan] Garage is one of the most up-to-date to be found in any city in British Columbia. In all, the garage occupies over 12,500 square feet of space. On the ground floor there is the main storage hall measuring 62 feet by 100, ladies' rest room, general and private offices and accessories and stock room. There is also such equipment as wash rack, oil pump and tank batteries on this floor…..On the upper floor is the main repair shop measuring 60 feet by 100. There is a runway into this main shop from the street level behind the garage. There are separate compartments used as paint shop, machine shop, body room, finishing room, tool room etc. On this floor there are also four bedrooms and the recreation room for the staff. The latter contains a small billiard table and a pianola."
Note that the repair and service facility was on the upper floor. The "main storage hall" and offices were on the main floor.
Automobile and farm equipment sales steadily increased.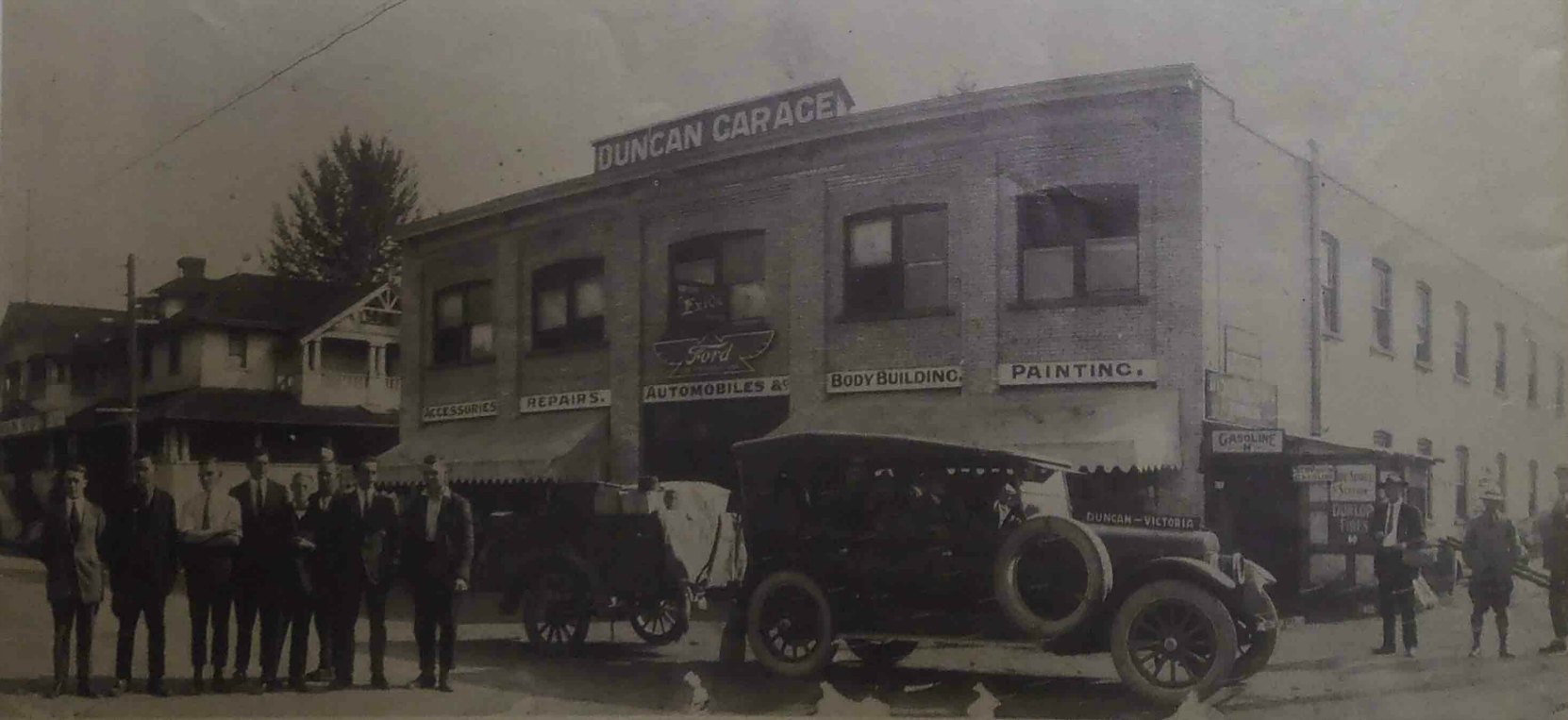 In 1923 the local Cowichan Leader newspaper reported that a total of 725 car registrations had been issued in Duncan, a major increase from the 400 vehicle registrations issues a few years earlier, and that April 1923 had been "a record one in car sales, for not less than 75 cars changed hands, through the three garages in Duncan.
Duncan Garage Ltd. had the biggest month in their career, for they sold twenty-nine new cars and seventeen used. T. Pitt Ltd. sold ten new cars and six used…….The new cars [sold] were twenty-eight Fords and one Fordson tractor, sold by Duncan Garage; eight Chevrolets and two McLaughlins by T. Pitt Ltd. and seven Stars and one Durant by Mr. Marsh…."
The Duncan Garage also operated several other businesses. It had operated a taxi service from 1911 but by the early 1920's Duncan Garage ran an ambulance service, kept a hearse for local funeral directors, operated a daily bus service between Duncan and Victoria as well as a few trucks which it used as a local delivery service.
In 1953, Duncan Garage built a new building at 312 Duncan Street, immediately adjacent to 330 Duncan Street, and moved the bulk of its operations into its new facility, with its original building relegated to farm equipment sales and service.
Duncan Garage operated in these buildings until 1983, when the company got out of the automobile business but retained its Ford tractor and farm equipment operations.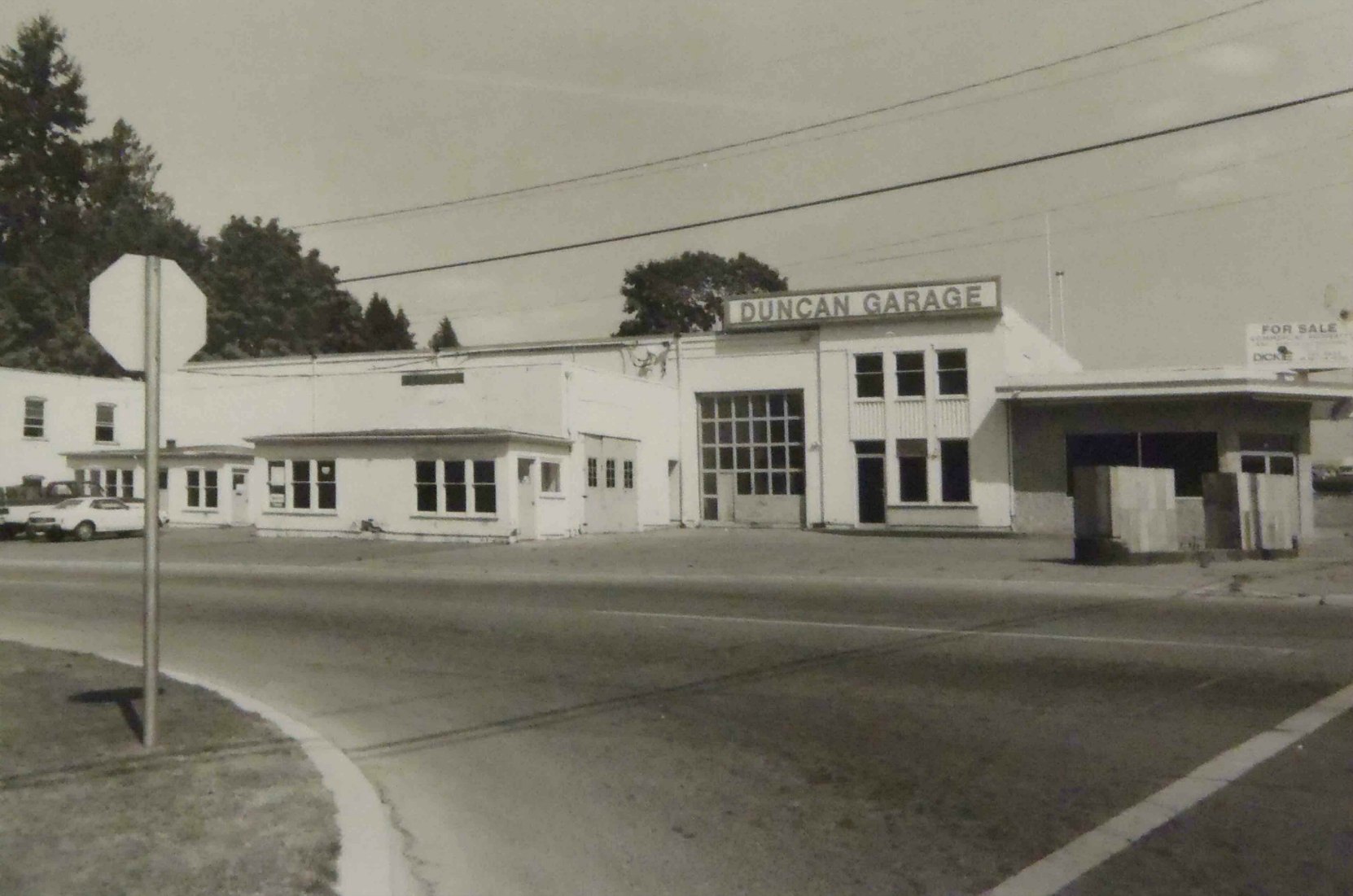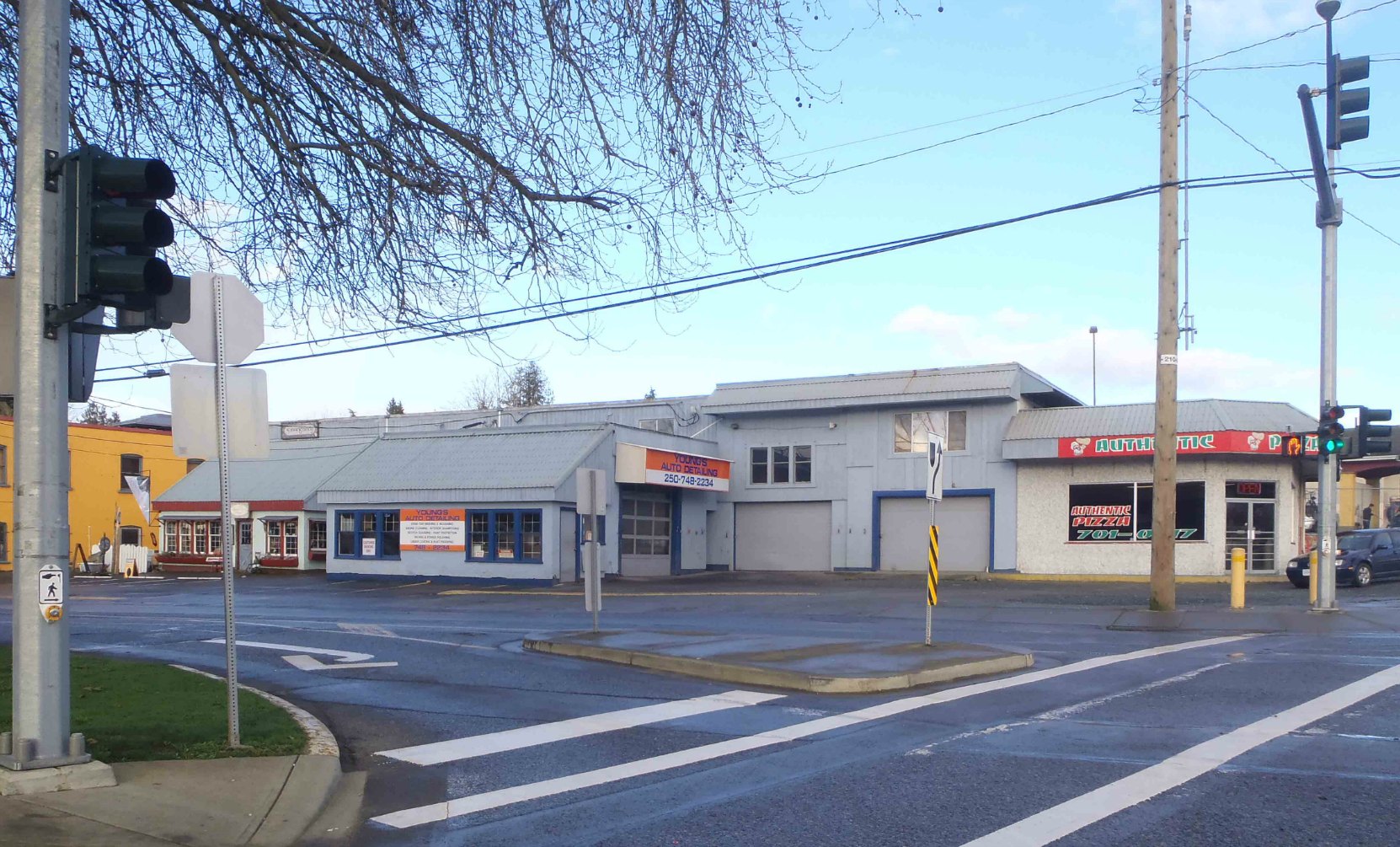 After 1983, the Duncan Garage buildings were under utilized. Over the years the original 1912 building was rented out to a variety of business tenants but was often vacant for extended periods of time.
In 2000, the Duncan Garage had been vacant for a year and a half when building owner Jeff Winship hired local artist Micheal Heindrich to develop a new colour scheme for the Duncan Garage exterior as part of a plan to renovate the building into "a gallery with [artists'] studio space where people could come and see the arts being created." Micheal Heindrich designed the bright yellow with red highlighting currently displayed on the Duncan Garage exterior.
Between November 2002 and July 2003 the Duncan Garage building was renovated into its current use and configuration by developer Brant Weninger. It opened in its current use in July 2003.
It was declared a Duncan heritage building by Duncan City Council in November 2002.
Would you like to leave a comment or question about anything on this page?