Behind 163 Kenneth Street, there is an interesting link to Duncan's past.
Dr. Watson Dykes' horse barn dates back at least to 1904, when Dr. Watson Dykes moved here from Nanaimo and bought a house on Ingram Street, probably where the Telus facility is today.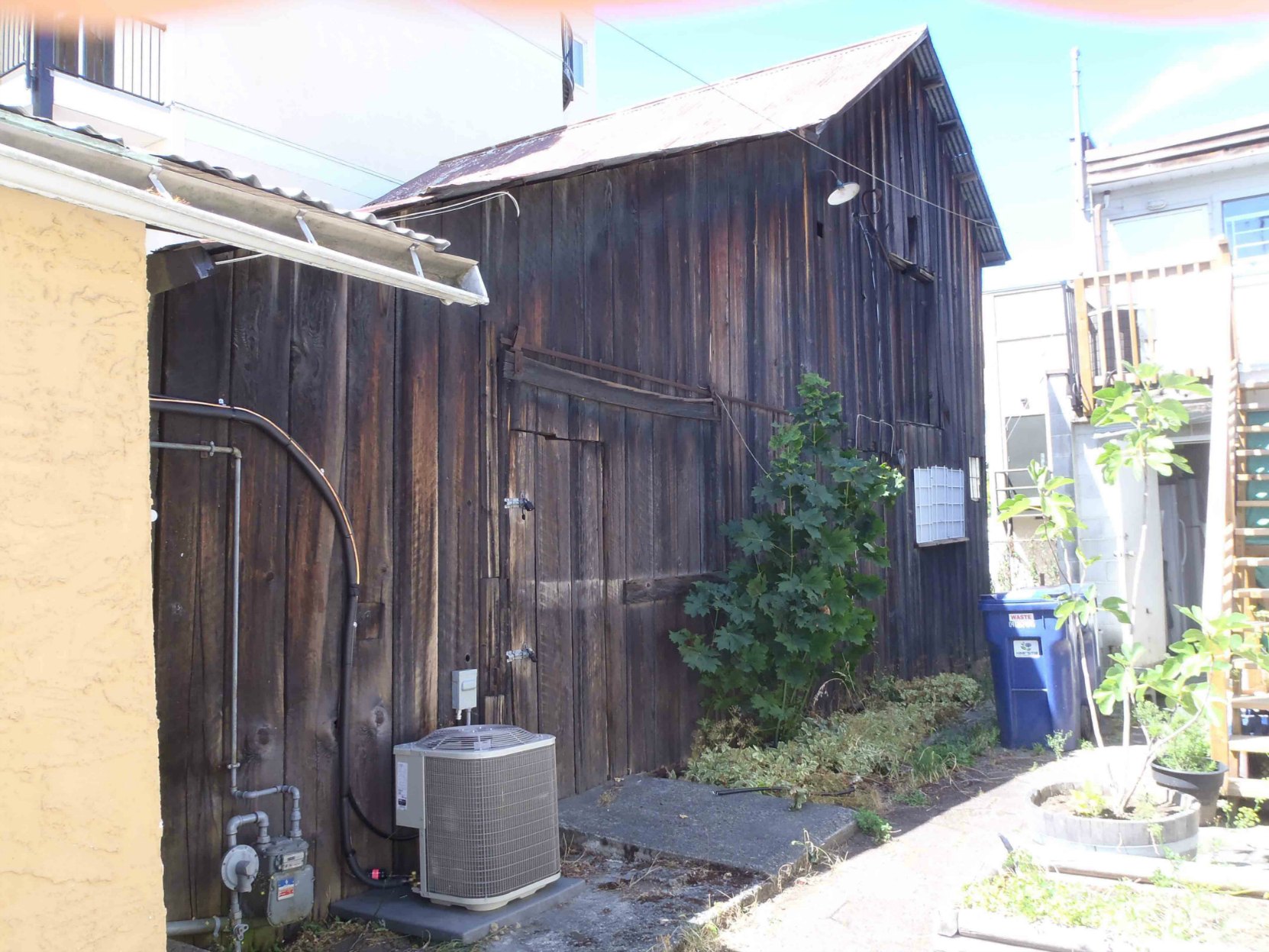 This barn was probably part of Dr. Watson Dykes property on Ingram Street.
Between 1904 and 1920, Dr. Watson Dykes maintained a medical practice in Duncan as a general practitioner. For some of that period he was only doctor in town.
Although Dr. Dykes was one of the first Duncan residents to buy an automobile, he used a horse and buggy to make house calls on patients during his early days in Duncan.
This barn was where Dr. Dykes stabled the horses who pulled his buggy.