This building at 360 Duncan Street in downtown Duncan used to be a hotel but it was purchased in 2013 by the Cowichan Green Community, a non-profit organization whose primary focus is food security and local food production.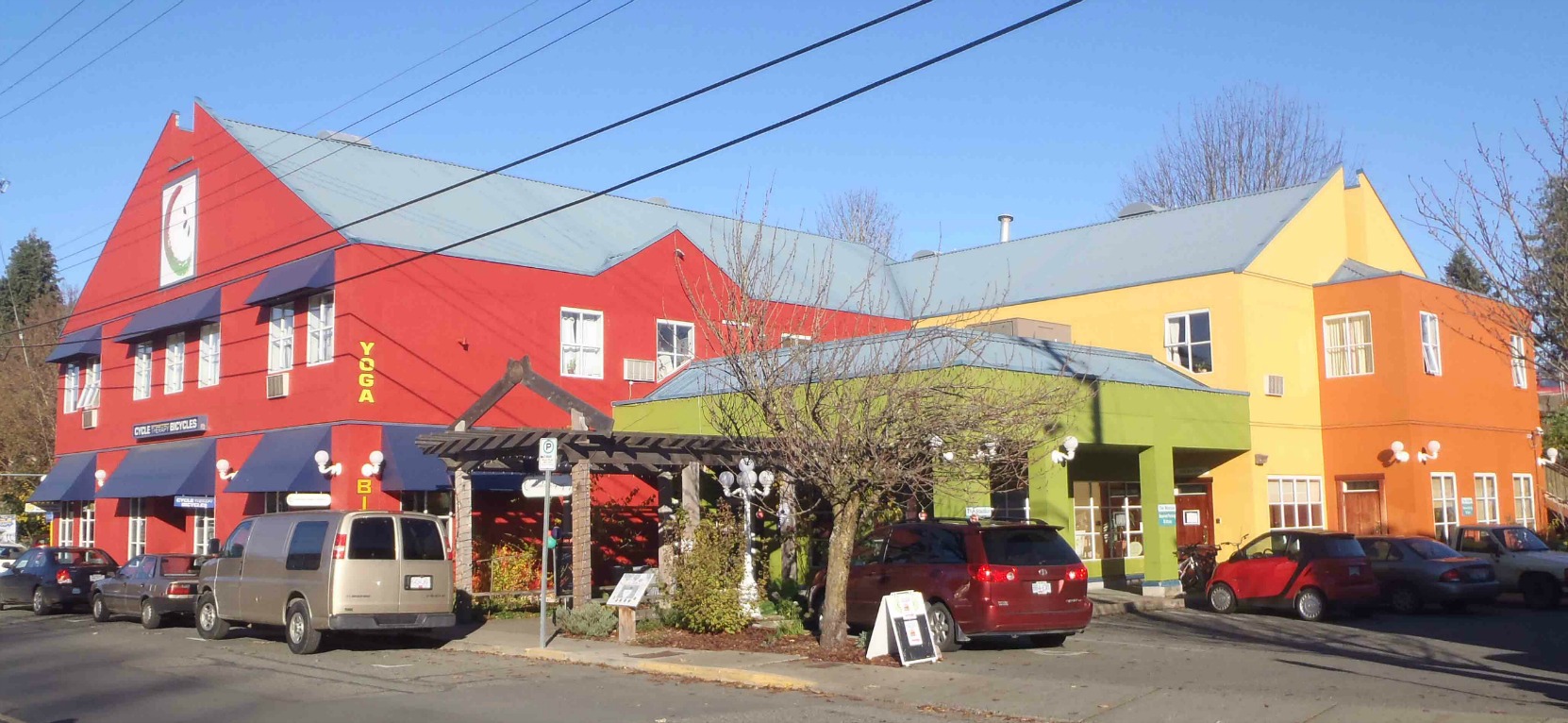 The Cowichan Green Community operates a retail store, rents out meeting rooms and a commercial kitchen (formerly the kitchen of the hotel which previously occupied this building) and rents small apartments (formerly hotel rooms) on the second floor.
It also rents space to two businesses, currently Cycle Therapy Bicycles and Harmony Yoga & Wellness.
Additional Information on 360 Duncan Street
Assessed Value (July 2016): $1,666,000; Land – $475,000, Buildings – $1,191,000
Assessed Value (July 2015): $1,616,000; Land – $455,000, Buildings – $1,161,000
Assessed Value (July 2014): $1606,,000; Land – $455,000, Buildings – $1,151,000
Would you like to leave a comment or question about anything on this page?