Joe's Tire Hospital at 176 Government Street is one of the oldest operating businesses in downtown Duncan. It was started on this site in 1930 by Joe Drennan (1907-2005). Since 1958 it has been operated here by members of the same family.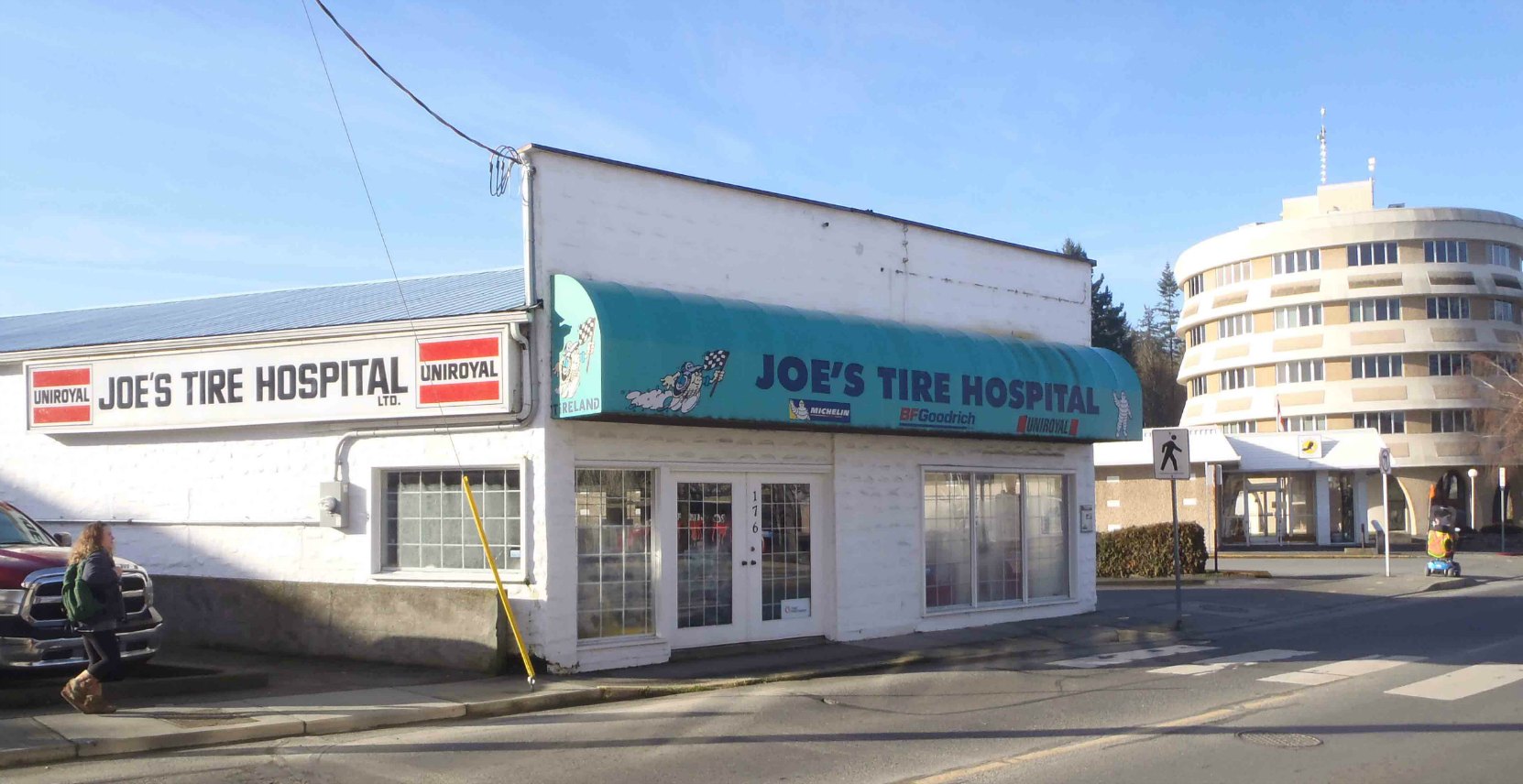 Here is a map showing the location of 176 Government Street:
Additional Information on 176 Government Street
Assessed Value (July 2016): $291,300; Land – $198,000, Buildings – $93,300
Assessed Value (July 2015): $261,300; Land – $190,000, Buildings – $71,300
Assessed Value (July 2014): $261,300; Land – $190,000, Buildings – $71,300
History of Joe's Tire Hospital
Joe Drennan started Joe's Tire Hospital in 1930 in a building which was built in 1910 and had previously seen service as a stage coach depot, operating horse drawn coaches to Lake Cowichan before the rail service was extended there, and then as a blacksmith and machine shop. The Duncan Iron Works operated on this site between 1924 and 1930, when Joe Drennan took over the Duncan Iron Works building and started Joe's Tire Hospital.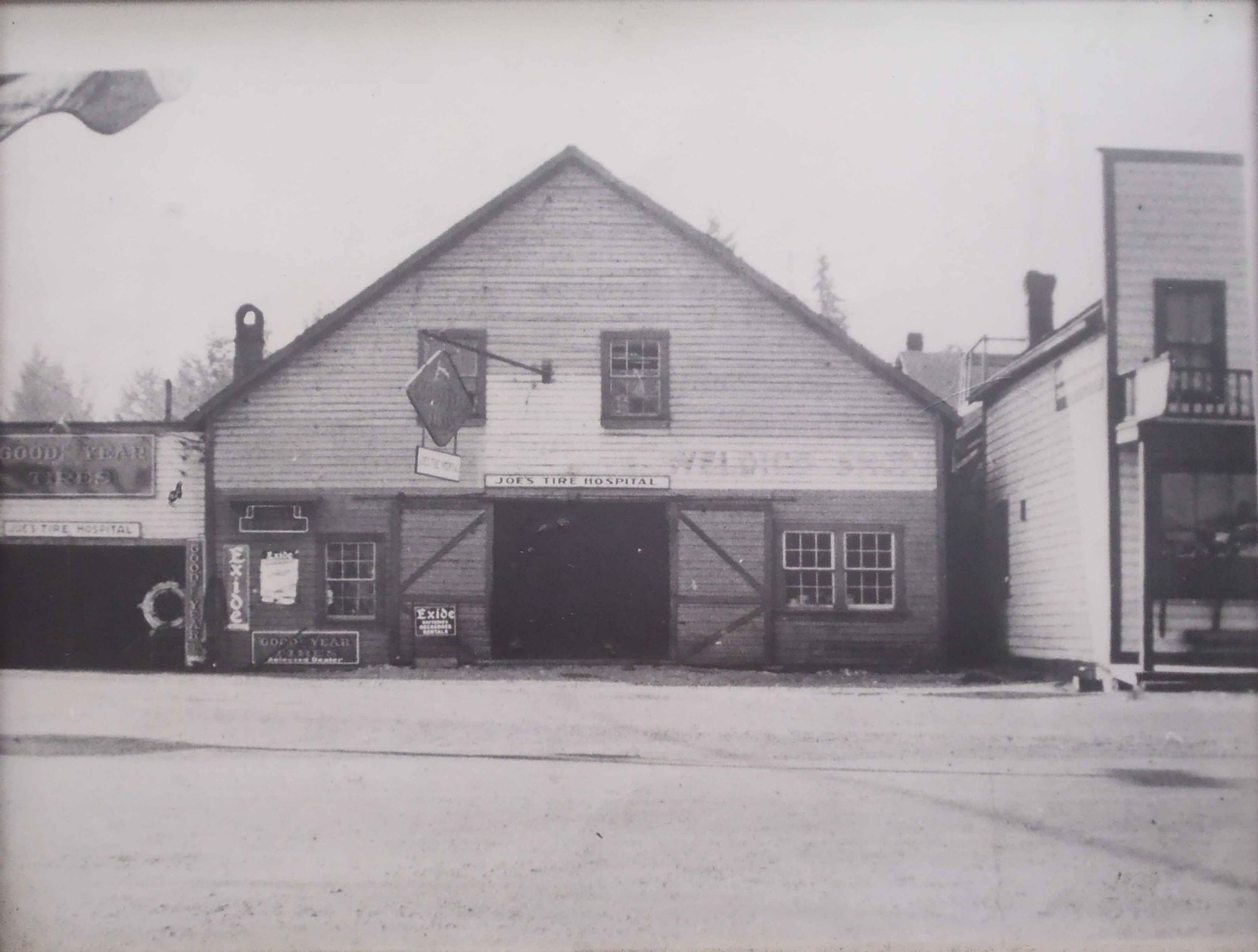 At that time Government Street was part of the Island Highway, the main north-south highway running between Victoria and Nanaimo, so this was an excellent site for a tire repair business.
In 1940, Joe Drennan demolished the older building he had originally used on this site and built the present Joe's Tire Hospital building.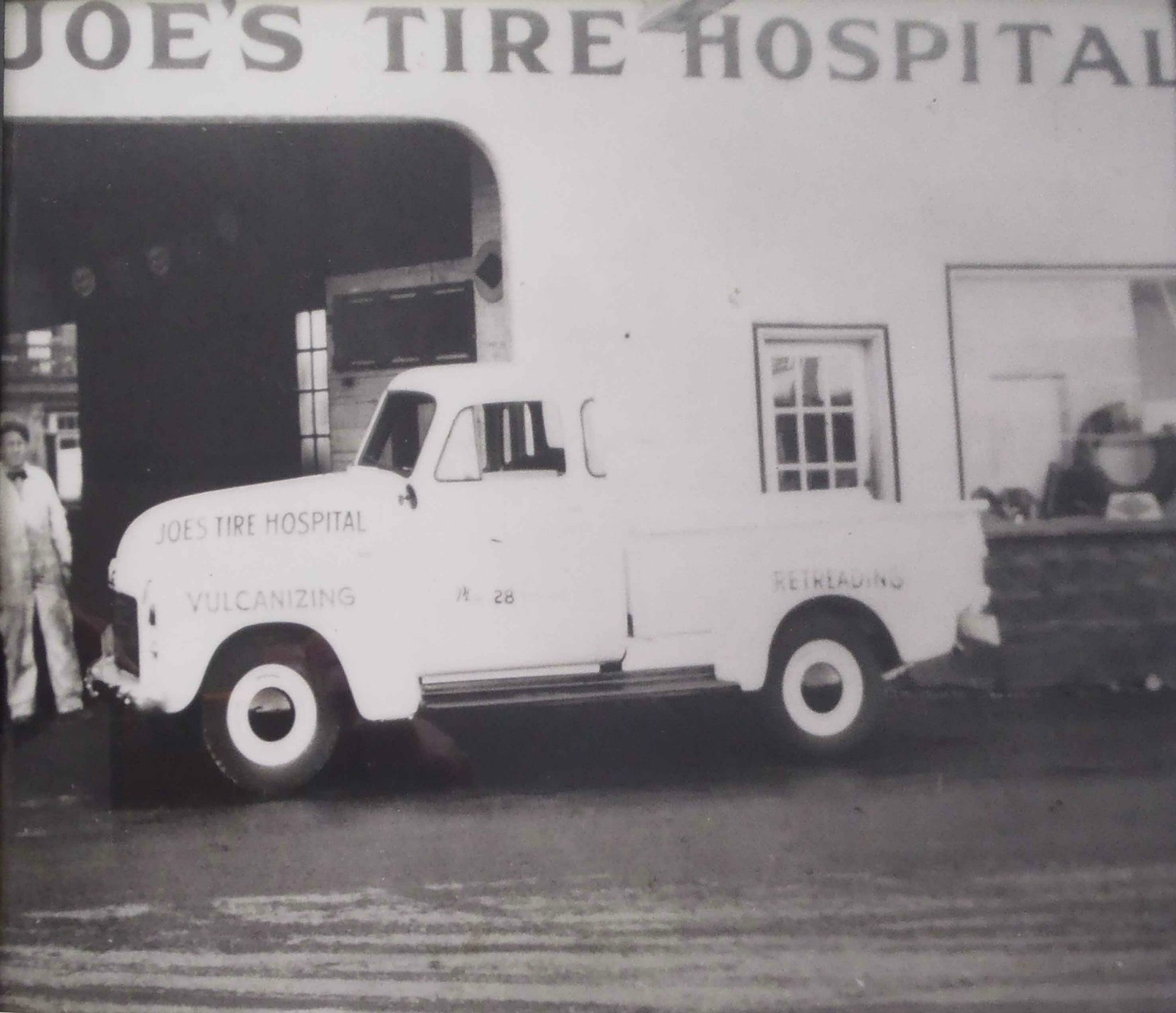 In October 1940, the local newspaper reported that this "building will be wooden, with corrogated iron roof and concrete foundation. It will stand at an angle to the street, and will be 100 feet long on one side and 112 feet on the other, and 30 feet wide…..there will be a vacant space to the west, which Duncan Volunteer Fire Department welcomes [because it] reduces the fire risk to Mr. Drennan's premises and to nearby Chinatown." [note: Duncan's former Chinatown was demolished in 1970 but it stood where the Provincial Courthouse stands now].
Joe Drennan ran Joe's Tire Hospital until 1958, when he moved to Victoria and became a commercial landlord.
Since 1958, Joe's Tire Hospital has been owned and operated by the same family.
Would you like to leave a comment or question about anything on this page?