161-165 Station Street is an early 20th century commercial building. It is currently home to Sai's Spice Restaurant (161 Station Street) and the G.I.F.T.S. store (163 Station Street)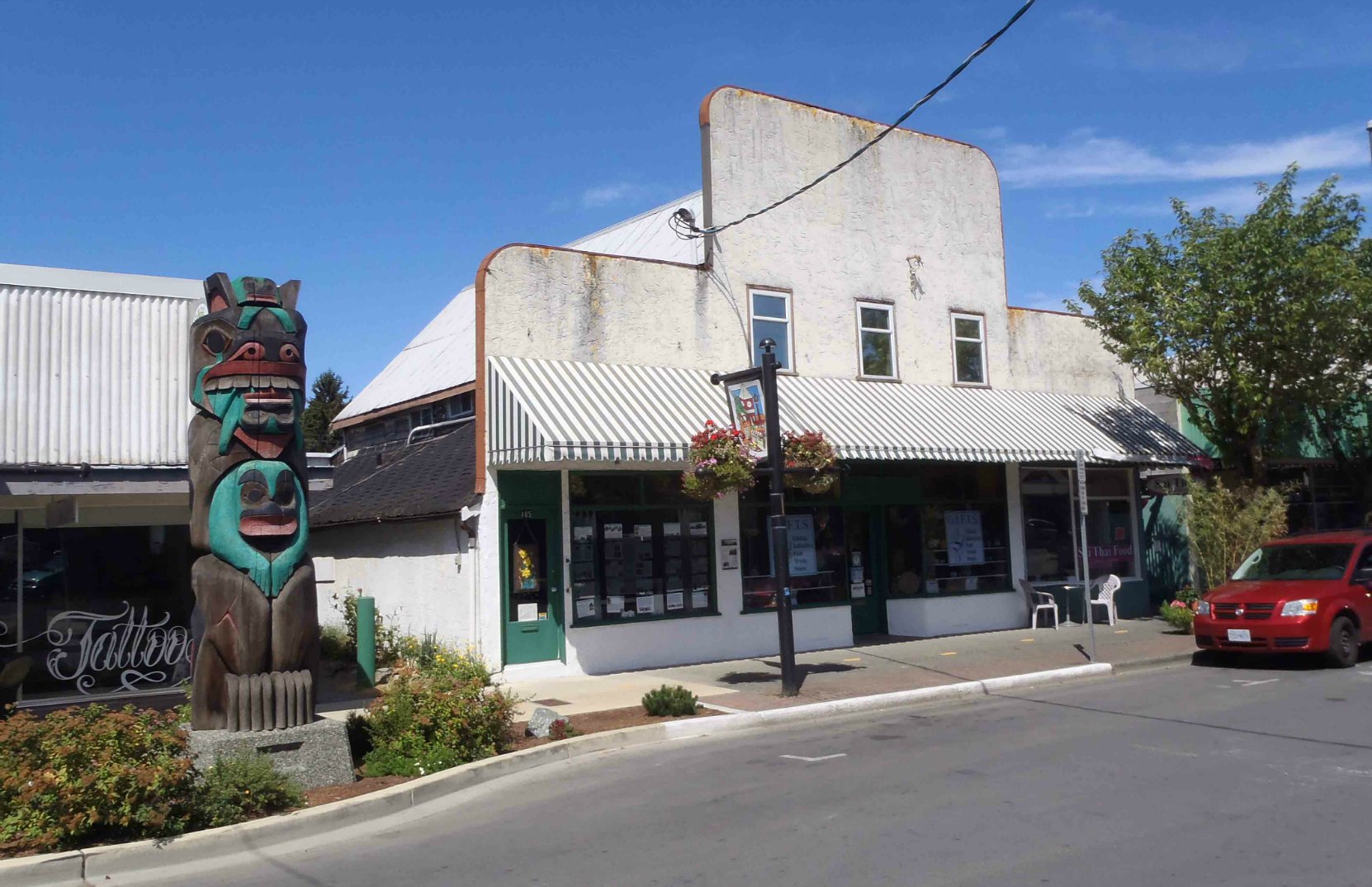 Additional Information on 161-165 Station Street
Assessed Value (July 2015): $280,000; Land – $236,000, Buildings – $43,900
Assessed Value (July 2014): $279,900; Land – $236,700, Buildings – $43,200
A Brief History of 161-165 Station Street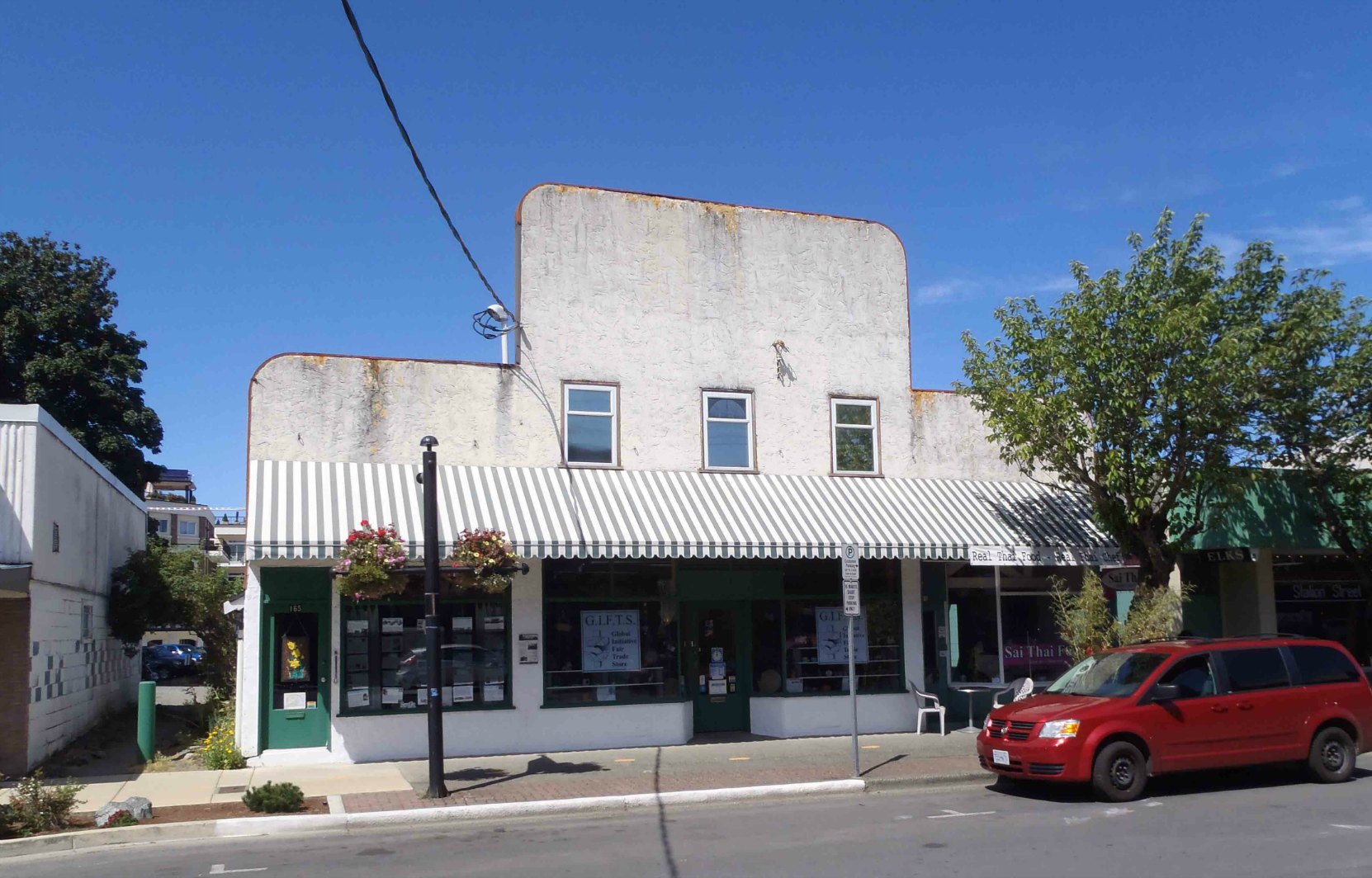 161-165 Station Street is an early 20th century commercial building. It has had a wide variety of occupants.
In the 1920's and early 1930's, the storefront at 165 Station Street was home to Kyle Taxi, the fore runner of the present Duncan Taxi.
The upstairs section was once used as brothel. A later renovation of the second floor revealed a number of small cubicles which were once used by the brothel for servicing its clientele.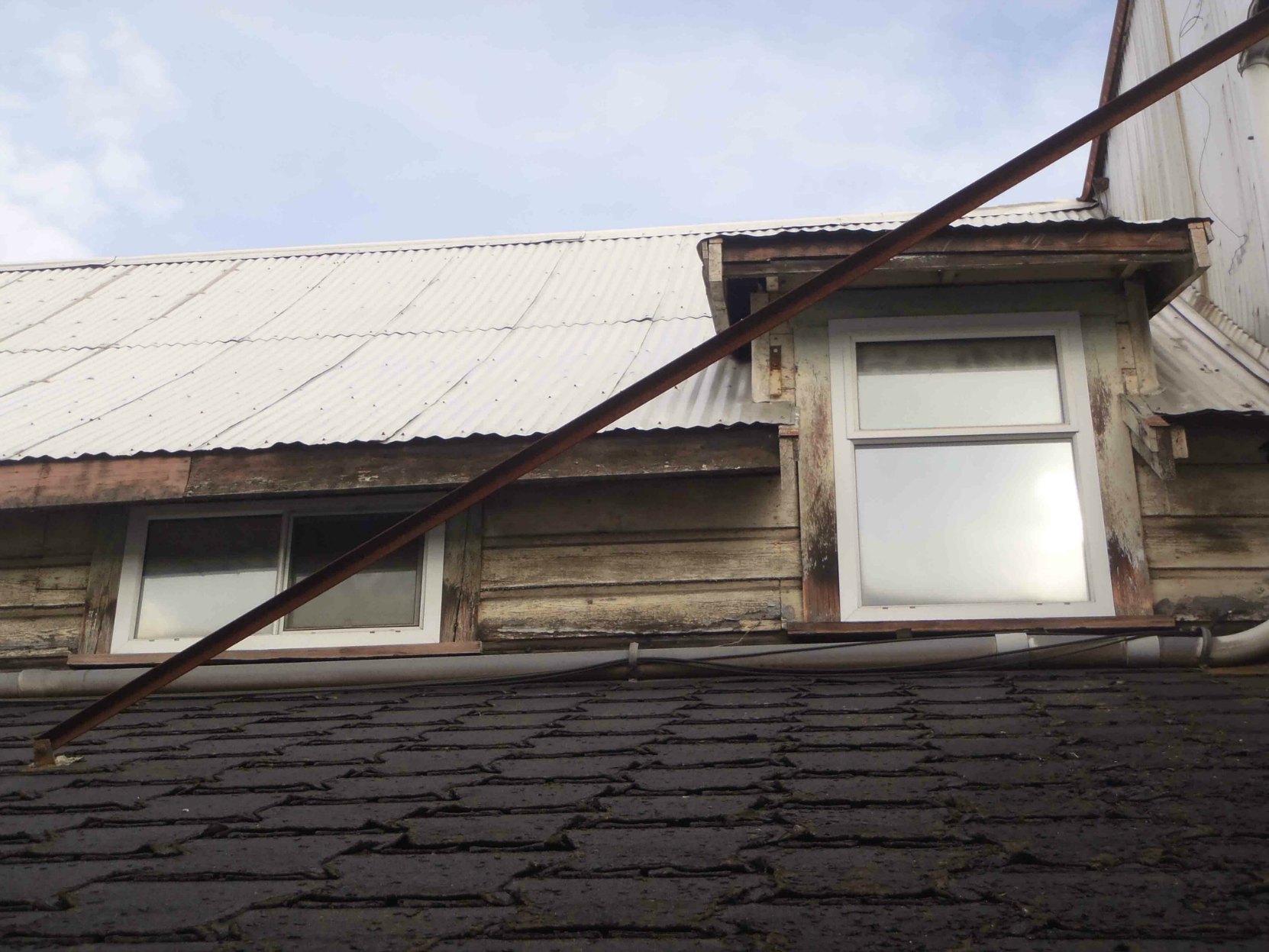 The small windows visible along the upper level of the west side of the building today open onto the space once used by the brothel that operated here.
Would you like to leave a comment or question about anything on this page?