This downtown landmark building at 145-149 Kenneth Street in downtown Duncan has been occupied by Volume One Books since January 1972.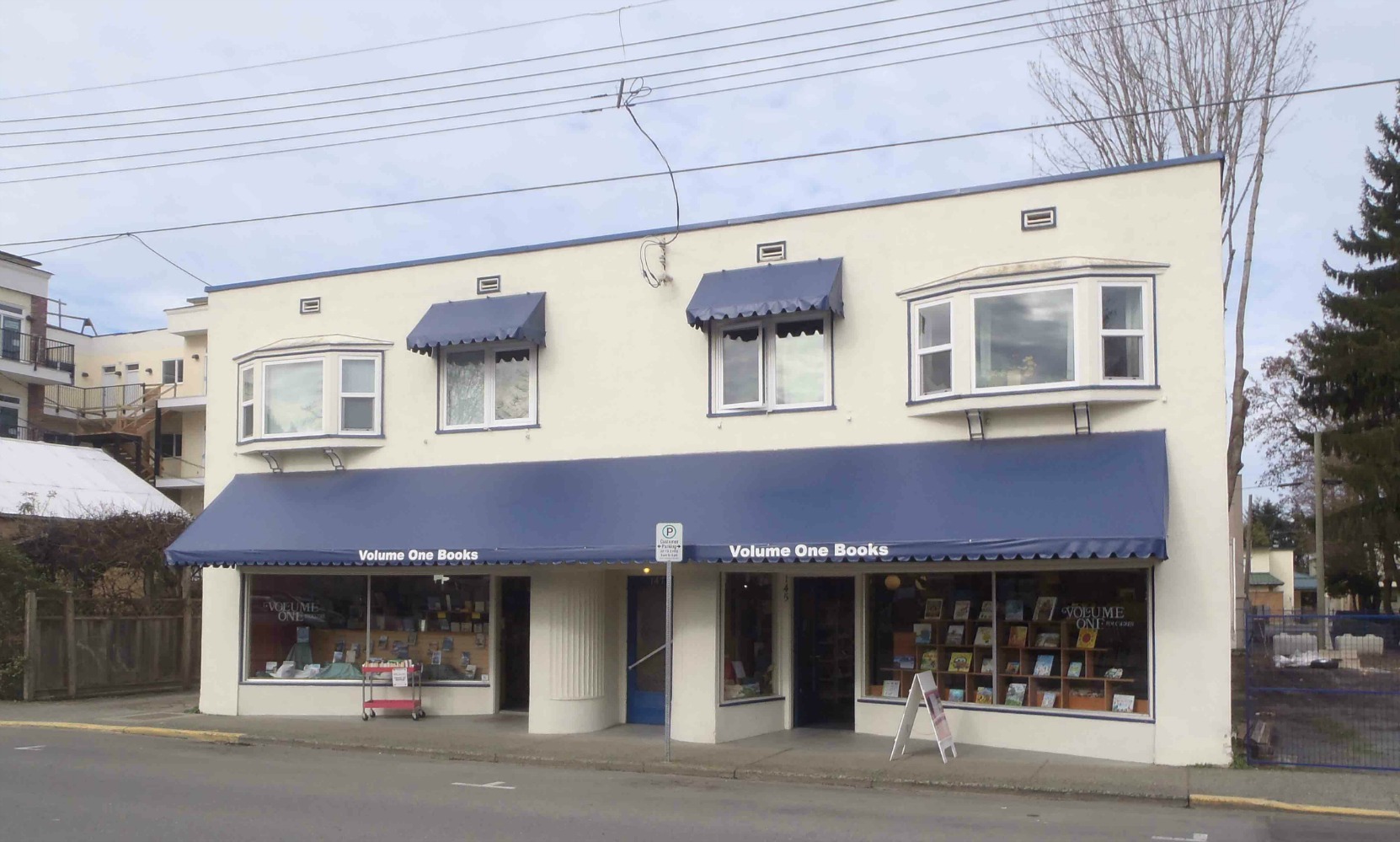 Here is a map showing the location of 145-149 Kenneth Street:
Additional Information on 145-149 Kenneth Street
Assessed Value (July 2016): $428,800; Land – $245,100, Buildings – $183,700
Assessed Value (July 2015): $416,300; Land – $235,500, Buildings – $180,000
Assessed Value (July 2014): $413,300; Land – $234,900, Buildings – $178,400
History of 145-149 Kenneth Street
This downtown Duncan landmark building was built in 1949 by Claude Green as a commercial and residential building. It was designed with commercial space at street level and four residential apartments on the second floor. It still features this configuration.
Claude Green apparently intended to use the commercial space for his retail paint and paint contracting business , which had been operating next door at 161 Kenneth Street since the early 1930s, while renting out the four second floor apartments.
That did not happen. Shortly after the building was completed, Claude Green sold the building to a group of doctors who wanted it as an investment property.
But all of the building's subsequent owners have retained the original design and use of the building, with commercial space on the main floor and four rental apartments on the second floor.
The building is a downtown Duncan landmark. The street level retail space has been occupied by a long established local business, Volume One Books, since January 1972. The four upstairs apartments are still used as rental residential space.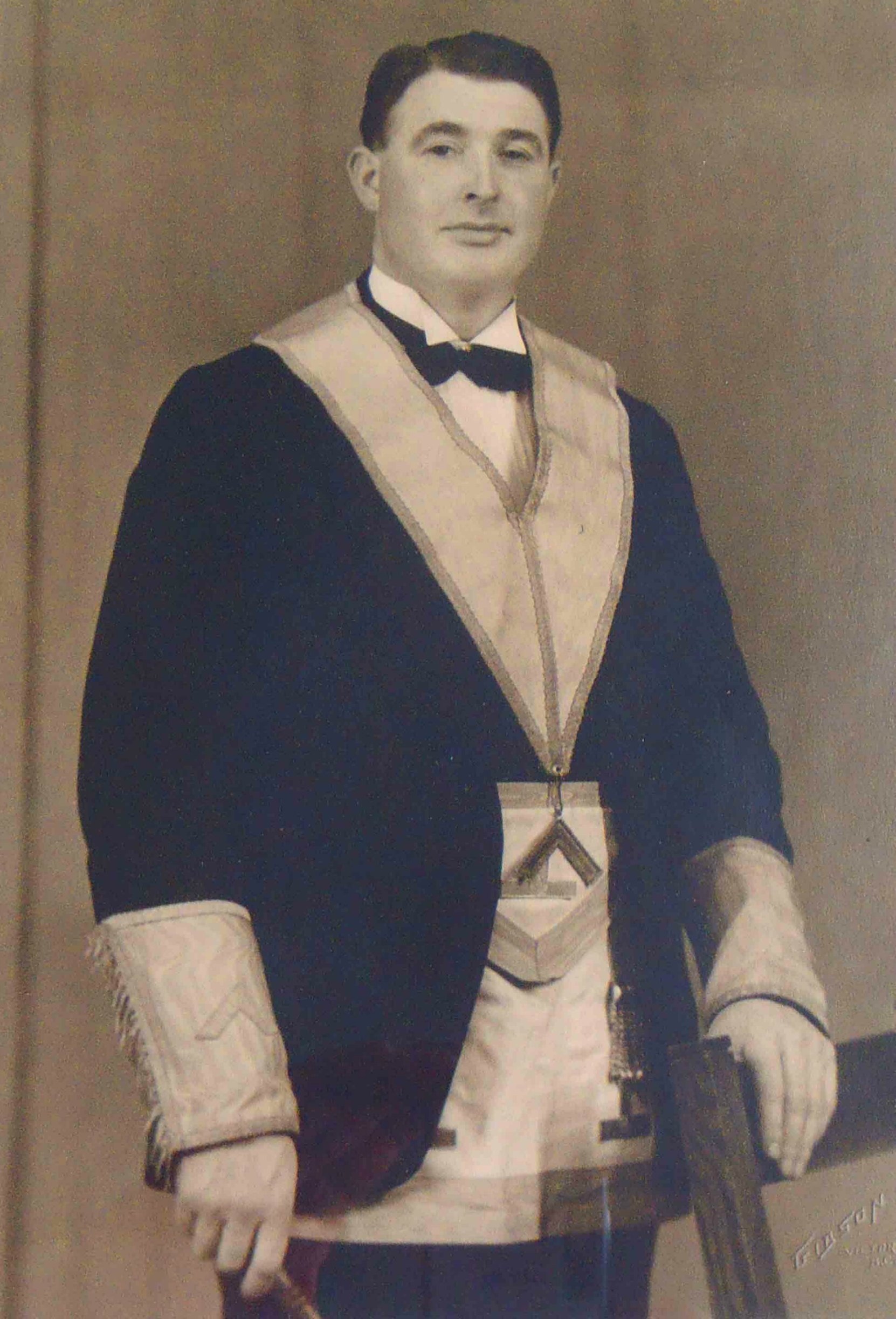 Claude Green is also associated with the building next door at 161 Kenneth Street, which he used for his paint contracting business before building the Volume One Books location.
A painted sign, likely dating from the early 1930s, is still visible on the side of 161 Kenneth Street. You can see this sign if you walk down the lane between Volume One Books and 161 Kenneth Street.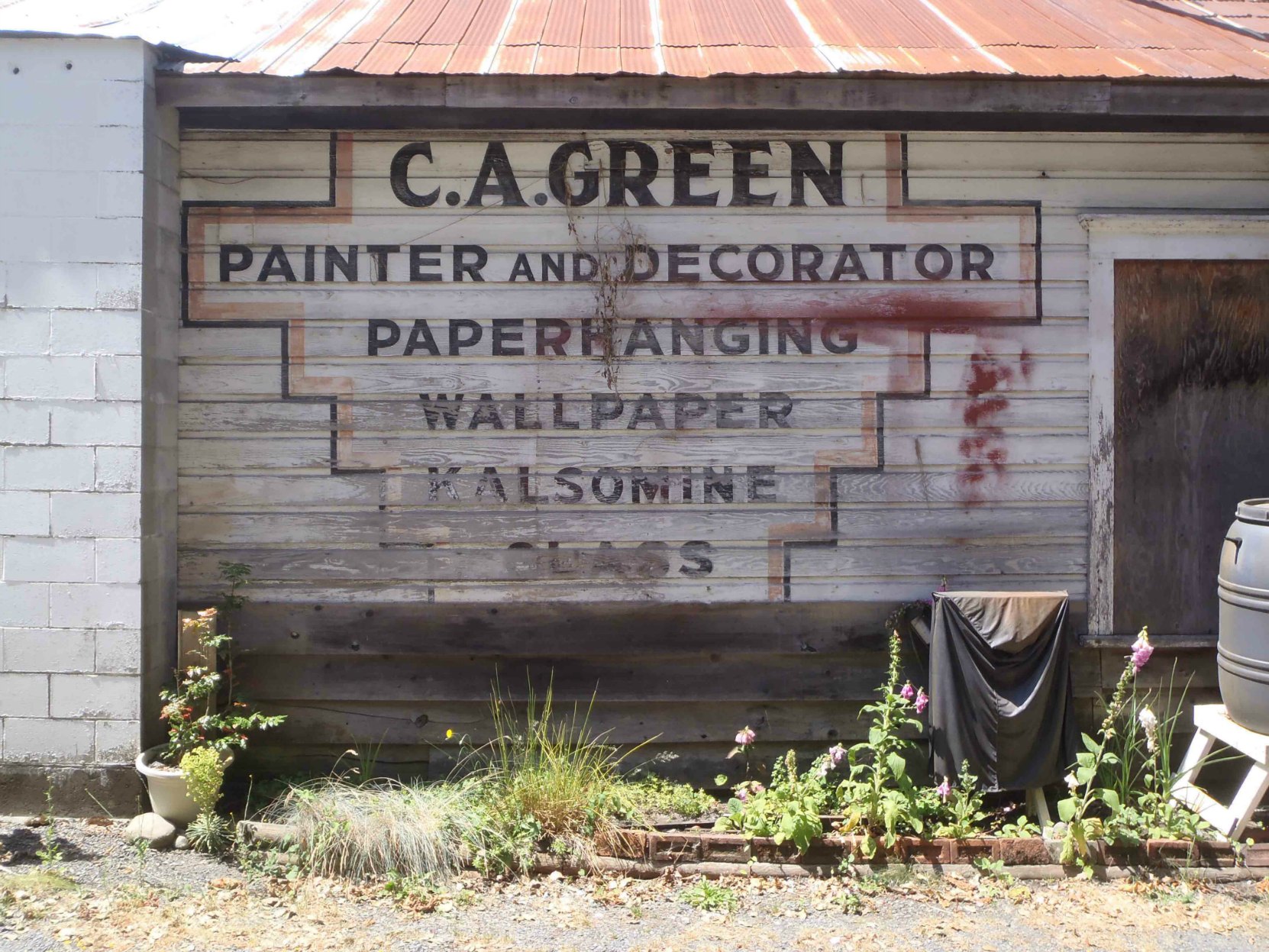 Do you want to leave a comment or ask a question about anything on this page?